Last Updated on January 20, 2022
Filing for divorce or legal separation can be a draining process both physically and emotionally. Not only do you have to deal with filling out tedious documents, but you also face the new reality of living your life without your partner. Add this to the challenge of navigating the divorce process, and it can be overwhelming. It is best to understand both the divorce process and legal separation in New Jersey before choosing the best option.
When you decide to apply for divorce, we know that most people find it hard to differentiate between divorce and legal separation. For starters, the two terms differ from each other and whichever option you take determines how you part ways. Keep reading to learn more about divorce and legal separation in NJ and whether you can complete divorce online. 
About New Jersey divorce

The most prominent feature that differentiates New Jersey divorce and legal separation is filing a Complaint about Divorce. That is a crucial requirement for the former, but you do not need it when executing a legal separation. When parting ways under the legal separation option, you do not need a judge's permission to do so.
New Jersey refers to divorce as dissolution. The steps followed in getting a divorce in New Jersey are similar to dissolving a domestic partnership or civil union. Either of the couples can file for a divorce provided at least one of you resides in the state. 
Please note that a couple that formed a civil union or domestic partnership in New Jersey but now lives somewhere else may not be able to dissolve their relationship in another state legally. Under such circumstances, you can file in the New Jersey county where your union was legalized.
Most partners need a lawyer when filing for divorce. That's because getting through this gets tougher not only emotionally but also due to the paperwork involved. Thus, a couple planning to end their marriage by divorce find it more convenient to seek legal counsel. 
When filing for divorce, you can either seek fault or no-fault divorce.
Fault divorce
When filling the divorce papers, you need to have grounds for divorce. Fault divorce means there is a factor that pushed either of you to seek to part ways. Different factors such as extreme cruelty, desertion, adultery, imprisonment, mental illness, addiction to narcotic drugs, habitual drunkenness, or deviant sexual conduct can serve as a cause for a fault divorce.
If you choose any of the mentioned grounds for divorce, you will have to prove that your partner is indeed at fault and has caused a breakdown of your marriage. That means you need to put forth a spirited fight that convinces the court of the chosen causes of action. As the court decides on financial issues between parties, it does not consider at-fault issues except when one partner negatively impacted your financial position.
No-fault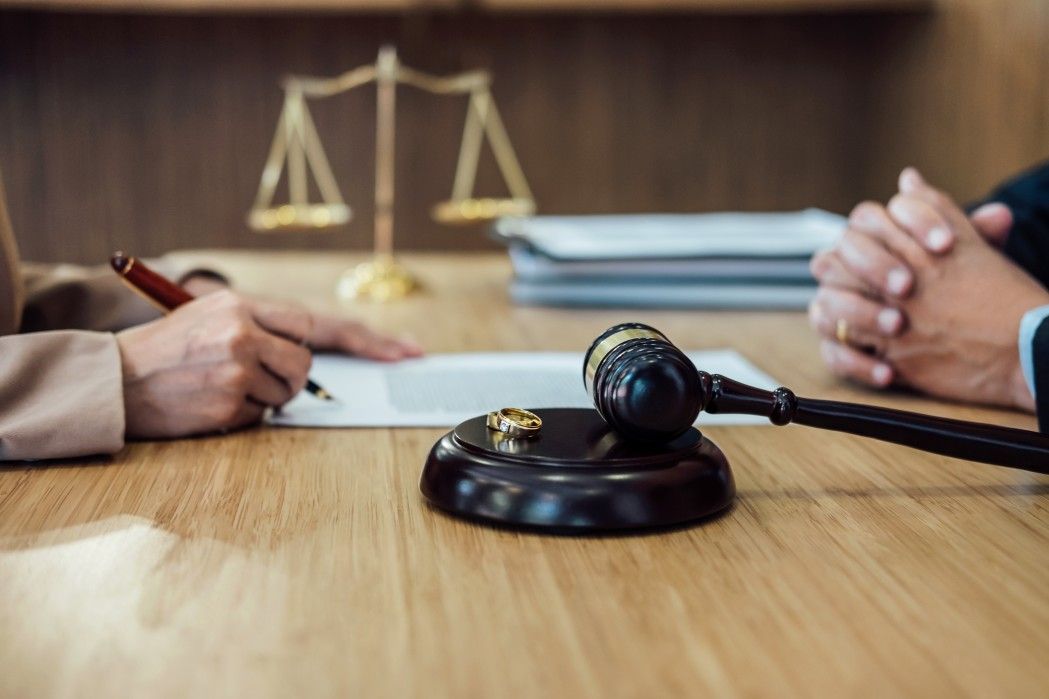 No-fault divorce in New Jersey is when both parties have irreconcilable differences. That means you cannot get along, and you have no reason to continue living together. When undertaking a no-fault divorce, you do not have to accuse your partner of wrongdoing. It helps with the dissolution of marriage without necessarily revealing your dark secrets. 
No-fault divorce reduces the burden that the entire process can have on kids. Even an uncontested divorce can be difficult on children. Thus, anything that can help mitigate the pressure is welcome. It would be best if you considered their emotional health and future relation with both parents.
Divorce in New Jersey takes longer than legal separation. For cooperative couples, the divorce process can be completed in as little as six to eight weeks from the date of serving. You can also resolve contested divorce faster than most people assume, but it takes longer than legal separation and uncontested divorce.
When preparing for divorce, one concept that the petitioner is likely to find confusing is the idea of a waiting period. New Jersey does not have a mandatory waiting period. Divorce in the state does not require consent from both parties. It starts as soon as the complainant meets all the requirements and fills out and files the needed paperwork.
About New Jersey legal separation
As mentioned above, legal separation in New Jersey differs from divorce in that you do not have to file a complaint with the court to legally part ways. You and your partner arrive at a mutual agreement to go your separate ways without a judge intervening. However, you need to take care of some practical elements. You should complete a document called a separation agreement, which highlights key issues such as:
Child support

Child custody

Parenting time

Temporary alimony

Sharing of household bills

Management of assets and debts

Any other divorce-related factors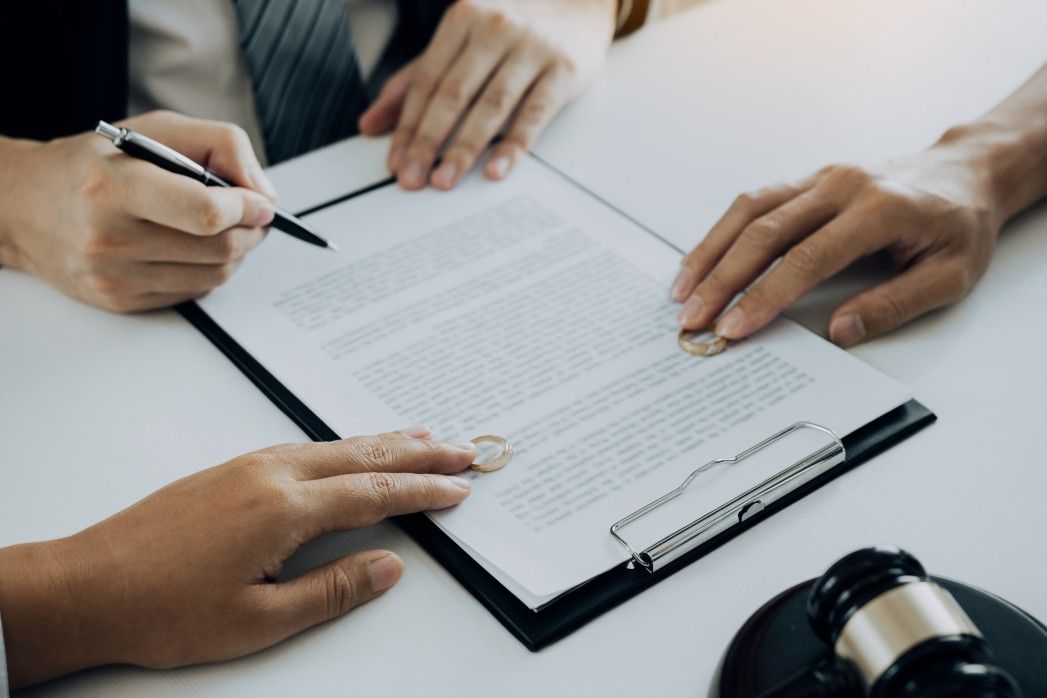 Most families find it easy to go through a legal separation with a family law attorney's help. If you can agree, you do not have to involve the court. The separation agreement becomes binding after signing and notarizing. 
In situations where you and your partner cannot settle on terms of separation, you will have to involve the court. A judge will help set the temporary support and custody mechanism and the temporary resolution of the separation issues.
Whereas divorce is used when you have irreconcilable differences, the couple undertakes a legal separation when they take time apart and leave the doors open for the possibility of getting back together. You do not need to live in different houses when completing a legal separation. Most partners choose to continue living under one roof even after a legal separation due to economic or financial reasons.
When undertaking a divorce, you will incur different charges, including filing fees. Whereas legal separation also has associated expenses, it is less expensive and faster than the former. 
In New Jersey, the term' legal separation' does not actually exist. In other words, you and your spouse can choose to do it yourself and declare to be separated without court involvement. However, as you do so, remember that you are still married and legally bound to each other on financial and family matters. That makes it necessary to create a separation agreement that informs how you plan on handling such matters.
Do you need legal counsel when filing for divorce in New Jersey?
A DIY divorce in New Jersey involves going through the process of ending your union without an attorney. In such a case, you have the liberty of representing yourself, also known as pro se. The approach works best for couples who do not have shared interests in assets and have no children. However, if you have income, children, and other assets involved, pro se divorce becomes hard to handle. 
Apart from the initial cost of filing for divorce in New Jersey, you also need to pay additional charges every time you make changes to the divorce paperwork. Of course, doing it yourself evades the legal costs associated with this process. However, you also risk making mistakes along the way that may end up being costlier in the long run. 
The decision to use legal counsel in your divorce process depends on how fast you want to get done with the process and its hardships. If you do not want to subject your children and yourself to a divorce proceeding's destructive outcomes, the best thing to do is to use a lawyer. Working with a good lawyer will efficiently handle property division and other factors that many people find challenging when going their separate ways legally. 
Can I complete a divorce online in New Jersey?
Most states, including New Jersey, permit internet divorce, also called web divorce. Several divorce companies including newjerseyonlinedivorce.com offer this service because it is affordable for most people. However, not everyone can go with this option in New Jersey. As the petitioner, you need to meet specific requirements like:
Being able to locate your partner;

Having an agreement with your partner on the terms of the divorce;

Meeting the residence requirements (you or your spouse must have stayed in NJ for 12 months consecutive before filing for divorce);

Agree to use the no-fault ground of irreconcilable differences.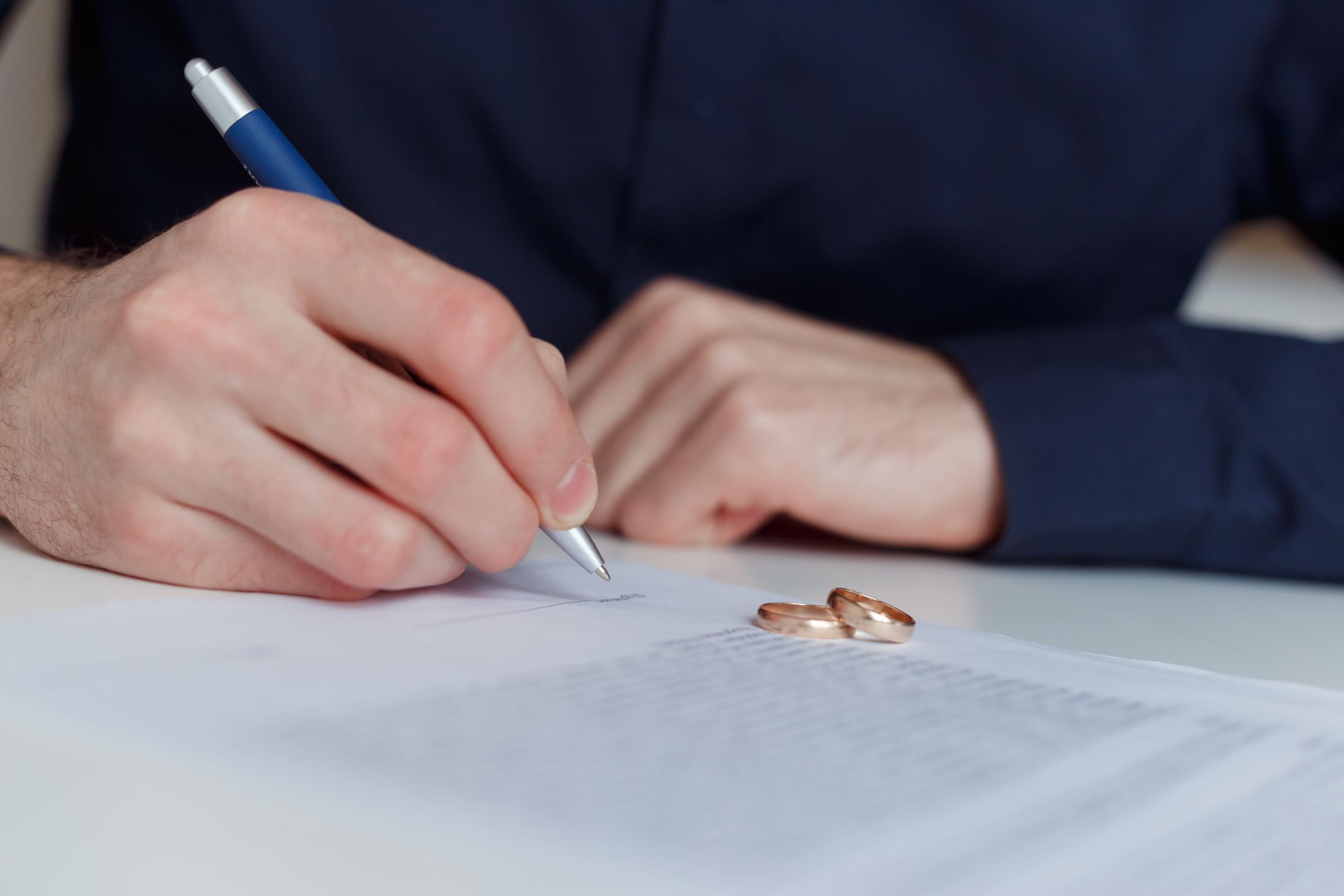 Divorce over the internet may sound reasonable to both parties if they are in separate states and want to save on the cost of divorce. For instance, one spouse may be on a mission overseas and cannot make it to New Jersey for court proceedings or speak with an attorney in person. Undertaking an online divorce can make the process quicker than otherwise possible. 
Whereas it is possible to go through an application for divorce online, at least one spouse must be present in the required workshops and complete a relevant divorce hearing.