What Is the Newlywed Game?
The Newlywed Game refers to a party game based on a 1960s television game show by the same name, where couples take a quiz to determine how much information they know about each other. The game is typically played at wedding-related events, including wedding showers, engagement parties, bachelorette parties, and wedding receptions.

Usually, the primary objective is to let couples take a nostalgic walk down memory lane, reminiscing on their favorite moments in the relationship as they also test their knowledge of each other's interests. The game can also serve as an exciting ice-breaker, allowing other guests to uncover fun facts about the couple.
How to Play the Newlywed Game
As we've just pointed out, the Newlywed Game was inspired by a television game show by the same name. The game show featured a host and four couples, and the couples were normally those who had been married for less than two years.

The show commenced with a brief introduction to learn some basic information about the participating couples. Thereafter, the couples were separated from their partners and then asked a series of questions pertaining to their relationship. The questions would cover the full spectrum, ranging from utterly silly to deeply romantic ones. However, most of the questions were fairly G-rated.

The respondents were then expected to guess how their partners would answer those questions. Couples with matching answers were awarded some points and the pair with the most points became the ultimate winner. And this is where the game became more interesting. Couples that had been together long enough still fumbled with the answers. On numerous occasions, newlyweds outperformed older couples.

As the Newlywed game show garnered tremendous popularity over the years, there were also some modifications to the gameplay.

For instance, the game can now be played by any couple and not necessarily those who have been married for a maximum of two years. Couples celebrating their 50th marriage anniversary, as well as those who've just met, can also play the Newlywed Game.

Also, the game isn't only played at wedding-related events. It has since found its way into date nights, dinner parties, family get-togethers, and in various other forms of social gathering.

However, the one thing that's remained unchanged is the objective of the Newlywed Game, which is to test how well couples know one another.

If you're considering hosting your own version of the Newlywed Game, it's important to plan ahead. And a huge part of your planning should entail identifying potential participants and selecting the right questions to ask.

Once you have the questions and the participants, proceed as follows;

i. Introduce the game to the couples by explaining the ground rules.
The assumption here is that you're simply the host and not one of the participating couples.
ii. Separate the couples by having one partner from each couple leave the room.
iii. Subject the remaining partner to a series of the newlywed questions from the list, writing down their answers.
iv. After asking all the questions and recording their corresponding answers, invite the other partner back into the room and subject them to the same list of questions.
v. Record the points the couple scores based on the total number of their matching answers.
vi. Repeat the same process with a new couple.
vii. In the end, tally the matching answers from each couple.
The couple with the highest score wins a prize.

Note: Most Newlywed Games go through three rounds. But you can have as many rounds as possible, provided that everyone has fun.

Also, remember to save tougher questions for last. And the harder a question is, the higher the bonus should be.

Most importantly, keep the questions G-rated. Avoid asking overly subjective questions or questions whose answers might put the couples in a compromising situation. So, as a host, ensure you know your audience well.
80 Newlywed Game Questions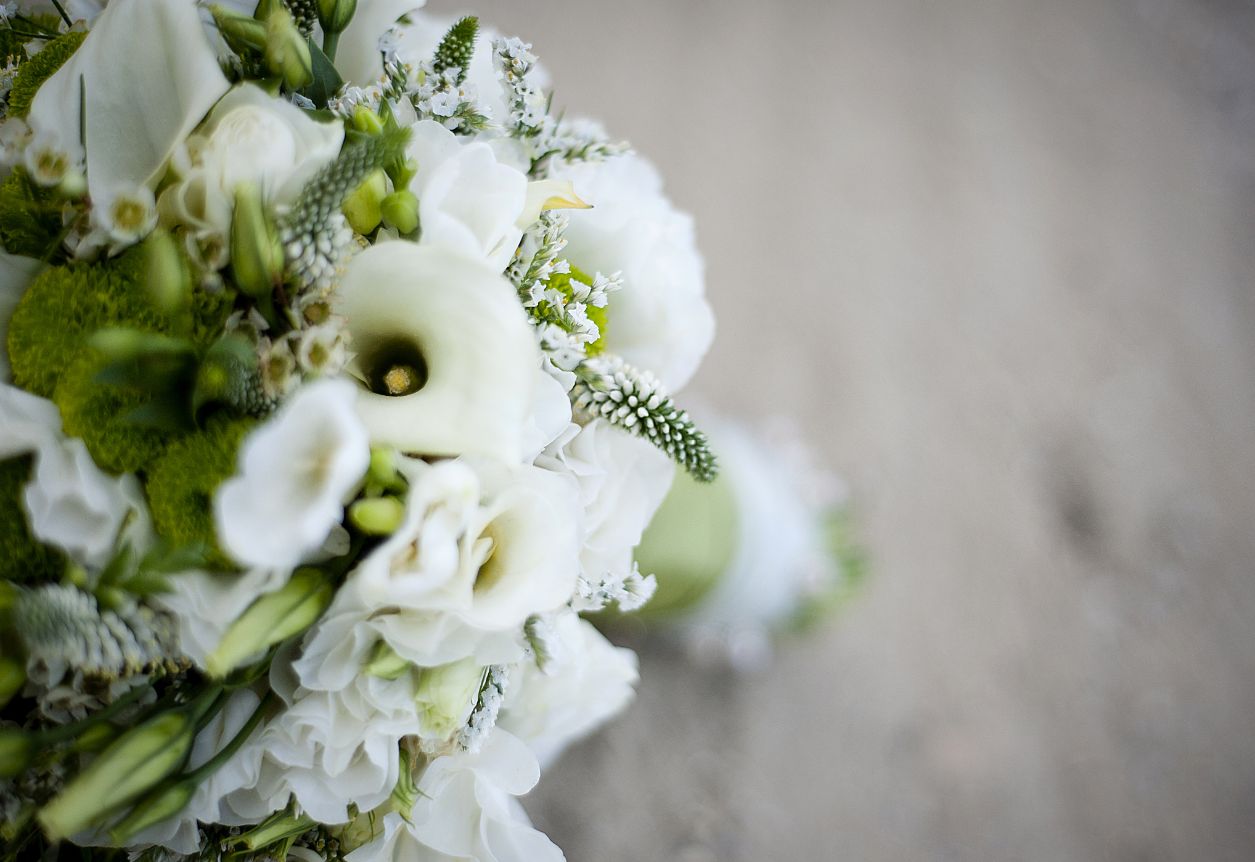 Questions About Relationship Firsts
1. Where did you have your first date?
2. Who was (or where did you have) your first kiss?
3. What was your first impression of your partner when they walked into the coffee shop on your first date?
4. Who said the words 'I love you' first and what was the other partner's reaction?
5. What did your spouse get you for your first Christmas together (or your first birthday together, first marriage anniversary, etc.)?
6. What was the first meal that your spouse ever cooked for you? How did you like it?
7. What was the first movie that you both watched together in a theater or at home and would you recommend it to newlyweds?
8. When did you and our spouse dance first and to what song?
9. When did you have your first fight and what was it about?
10. What's the first thing your spouse would buy if they won the lottery?
Dating-related Questions
1. How did you meet your spouse?
2. Describe your spouse on your first date?
3. What color (or clothing, makeup, fragrance, etc.) did your spouse wear on your first date?
4. What did your spouse think about you after your first date?
5. What was it about your spouse that made you realize that they were "the one"?
6. What was your best date with your spouse?
7. What was your worst date with your spouse?
8. What would be your spouse's ideal date?
9. Where did you go on your most recent date with your spouse?
10. Whom did your spouse last date before you met?
Questions About Your Engagement and Wedding
1. How did your partner propose to you?
2. Where did your partner pop the big question?
3. How long had you been dating when you became engaged?
4. How long after you were engaged did you get married?
5. How did your family react when you told them you were getting married?
6. How many guests do you invited to the wedding?
7. What was your wedding's theme color?
8. What was your wedding's theme song?
9. What was the biggest highlight in your wedding?
10. What adjective best describes your spouse on your wedding day?
Questions About Your Character and Personality
1. What's your greatest phobia?
2. What's your biggest pet peeve?
3. Who takes longer to get ready?
4. Who is always on time?
5. Who is the early bird?
6. Who is the late owl?
7. What is the best part of your personality?
8. What is the worst part of your personality?
9. What's your most annoying habit?
10. What's your guilty pleasure?
Questions About Your Favorites
1. What is your favorite food?
2. What is your favorite place to order dinner from?
3. What is your favorite color?
4. What is your favorite pet?
5. What is your favorite movie/television series?
6. What is your favorite song?
7. What is your favorite book?
8. What is your favorite role model?
9. What is your favorite holiday destination?
10. What is your favorite day of the week (or time of the year)?
Fun Facts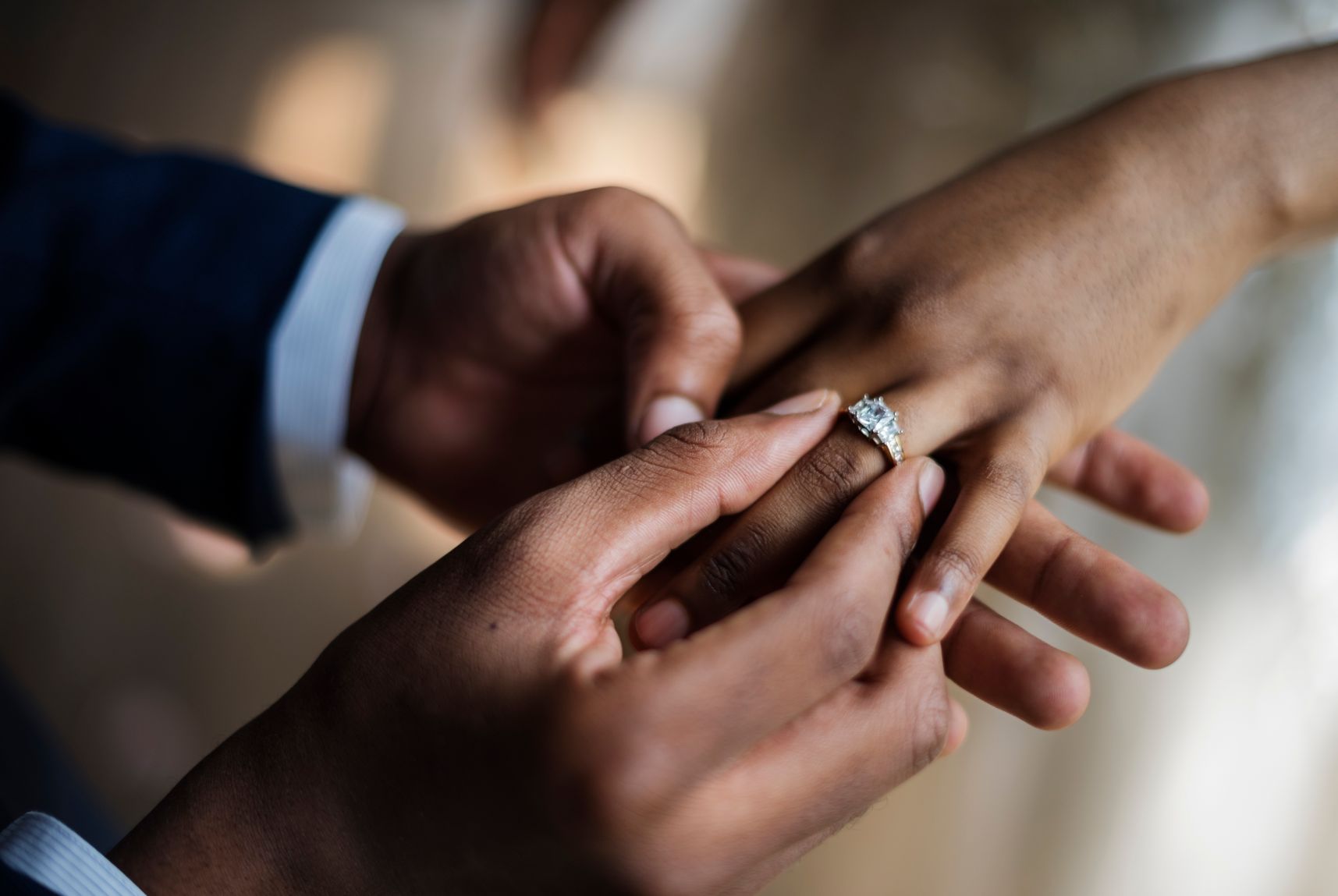 1. What's your shoe size?
2. Who's your celebrity crush?
3. How many birthmarks do you have?
4. If you won a 10-million lottery today, how would you spend the money?
5. If your partner didn't come along, would you have been married by now?
6. If you could go anywhere in the world right now, where would you go?
7. How do you like your coffee? (The question can be temperature-specific, i.e., whether they like their coffee hot, cold, or lukewarm. It can also be location-specific, as in whether they like to drink coffee at home or in a coffee shop).
8. Would they rather spend an evening in with you, or a night out with you?
9. What would be your partner's dream job, other than the one they are doing now?
10. How many items are on your bucket list?
Silly Questions
1. Who made the first move in the relationship?
2. Who asked who on a date?
3. How long did you play hard to get? (Mostly directed to the lady in the relationship)
4. What was your worst job?
5. Who cries more during movies?
6. Who's the better kisser?
7. What is the thing they're most likely to end up in jail for?
8. What is the thing they're most likely to go viral for?
9. What are you most likely to argue about?
10. What is your spouse's most-repeated sentence or phrase?
Who's 'Most Likely To' Questions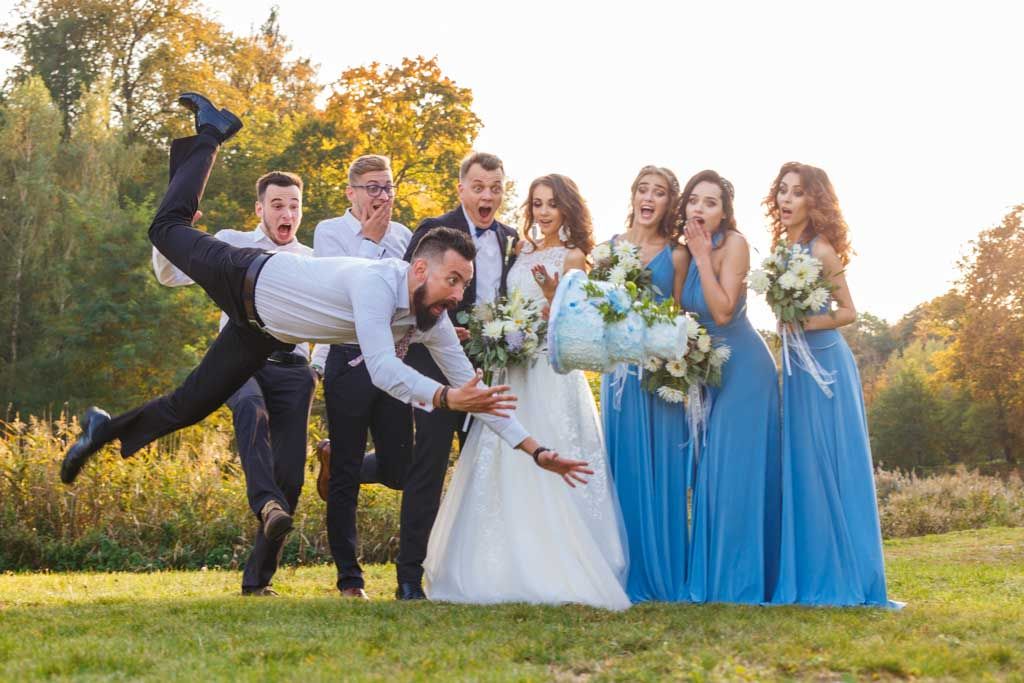 Who's most likely to…..?

1. Forget a birthday or anniversary.
2. Remember the name of the friend you just introduced them to.
3. Come back from the grocery store without the items they went to get in the first place.
4. Spend more money than they can afford.
5. Force the other to go to the doctor.
6. Sleep in and be late for work.
7. Lock the keys in the car.
8. Get arrested.
9. Get a tattoo.
10. Tell a white lie to avoid hurting someone's feelings.
Summary
Newlywed Game questions are a fun way for couples to find out how much they know about each other while also spending quality time together.

If you're planning to play this game on your next date, be sure to rope in your best friend as the host.