Last Updated on March 8, 2022
Who Is Nicki Minaj?
Onika Tanya Maraj-Petty, popularly known as Nicki Minaj, is an American rapper, singer-songwriter, model, and actress who is famous for her fast-flowing rapping style. Nicki Minaj's rap songs are also distinguished by their unique British cockney accents.
Quick Facts
| | |
| --- | --- |
| Full Name: | Onika Tanya Maraj-Petty |
| Popular Name: | Nicki Minaj |
| Gender: | Female |
| Birth Date: | December 8, 1982 |
| Age: | 39 years |
| Parents: | Robert Maraj and Carol Maraj |
| Siblings: | Jelani Maraj, Maya Maraj, Micaiah Maraj, and Ming Maraj |
| Birth Place: | Saint James, Trinidad and Tobago |
| Nationality: | American |
| Ethnicity: | Indo-Trinidadian and Afro-Trinidadian |
| Education: | Fiorello H. LaGuardia High School of Music & Art and Performing Arts |
| Marital Status: | Married |
| Sexual Orientation: | Straight |
| Wife/Spouse: | Kenneth |
| Children: | None |
| Dating: | N/A |
| Net Worth: | 100 million (as of June 1st, 2021) |
| Source of Wealth: | Rapping, Singing, Songwriting, Acting, Endorsement Deals, and Other Ventures |
| Height: | 5′ 2″ (1.57 m) |
| Weight: | 62 kg; In pounds: 137 lbs. |
Early Life and Career Information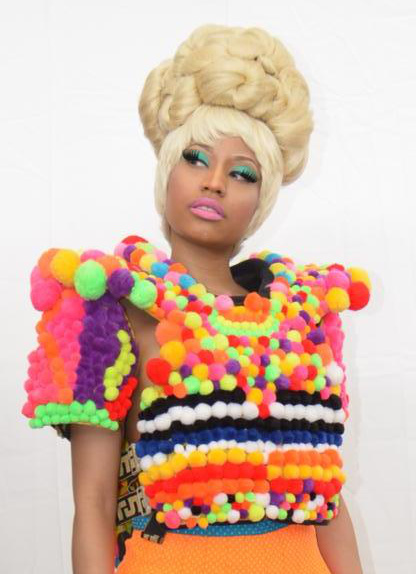 Nicki Minaj was born Onika Tanya Maraj on December 8, 1982, in Saint James, Trinidad, to Robert Maraj and Carol Maraj. Her father is a financial executive who also doubles up as a part-time gospel singer, whereas her mother worked in payroll and accounting departments before also becoming a gospel singer.
When Nicki Minaj was five years old, her mother took the family with her to The Bronx, New York City, where she was attending the Monroe College. Nicki Minaj attended the Fiorello H. LaGuardia High School of Music & Art and Performing Arts, after winning an audition.
After graduating from the institution, Nicki wanted to become an actress. However, as her acting career was not really taking off, she thought she should try music instead.
She started venturing into the music industry in 2004 after signing with the Full Force music group for a period of six months. In 2007, she released a sensational mixtape that put her on the radar of famous music producers then.
Nicki Minaj released her second mixtape in 2008 and in 2009, she was discovered by rapper Lil Wayne who signed her with his Young Money Entertainment company.
Minaj released her debut album, Pink Friday, in 2010. The album was a commercial success, selling more than 375,000 copies within the first week. Since then, Nicki has never looked back. She went on to release her second album titled Pink Friday: Roman Reloaded in 2012. Her third and fourth albums are The Pinkprint and Queen, released in 2014 and 2018, respectively.
Throughout her music career, Nicki Minaj has won numerous prestigious awards and recognitions, including;
• 2 Billboard Women in Music Awards
• 4 Billboard Music Awards
• 4 MTV Video Music Awards
• 6 American Music Awards, and
• 11 BET Awards
In 2012, Nicki Minaj decided to retry her luck in the big screen after putting her acting and television ambitions on hold for a couple of years. She made her film debut by featuring in the animated film Ice Age: Continental Drift. A year later, Minaj became a judge on the 12th season of American Idol.
Nicki Minaj Net Worth
As of June 1, 2021, Nicki Minaj had an estimated net worth of $100 million, making her officially the richest female rapper on the planet. She is also the first female rapper in history to earn $100 from rapping.
Other female rappers whose net worth are comparable to hers include Queen Latifah with a net worth of $60 million, Missy Elliot with $50 million and Lil Kim ($18 million). Nicki Minaj has earned much of her wealth from album sales and successful tours. In 2015, her Pinkprint Tour grossed $13 million, becoming the highest-grossing music tour in that year.
Nicki also earns big bucks from show appearances, even if she is not necessarily the center of attention. According to reports by TMZ, the rapper made $50, 000 just for appearing at the fourteenth birthday of Floyd Mayweather's daughter. Newsweek also reports that she bagged between $300,000 and $500,000 in 2015 for performing at a Bar Mitzvah.
1. Endorsement Contracts
Like many celebrities, Nicki Minaj has entered into various endorsement contracts which have certainly added more money to her bank accounts. Some of the brands she has partnered with include MAC Cosmetics, Nokia, and Pepsi.
2. Big Screen Gigs
Nicki Minaj's big screen endeavors include acting, television appearances, and voiceovers. In 2014, she featured in the film The Other Woman. The film grossed an estimated $196 million worldwide. In 2016, Minaj starred in yet another sensational movie, Barbershop: The Next Cut, which grossed around $55 million worldwide.
Nicki has also lent her voice to the films Spiderman: Into the Spider-Verse and Ice Age: Continental Drift. Her notable television appearance includes working as a judge on the 12th season of American Idol, where Reuters reports that the rapper took home some $12 million.
Nicki's other ventures include owning her own line of fragrances and purchasing a 3% stake in the Jay-Z-owned music streaming service, Tidal.
Life Lessons from Nicki Minaj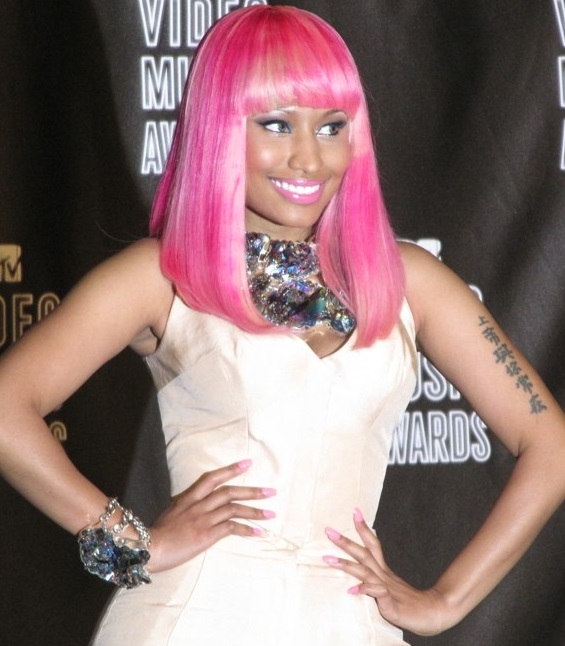 1. There's no reason it cannot be you
Nicki Minaj had a rather tumultuous upbringing. His dad was a violent alcohol and drug addict who burnt down their house in 1987. A child born into such a home could probably have wound up as a gangster. But Nicki chose a different path.
2. You can't make it alone
It's almost impossible to achieve success without collaborating with other people. Throughout her career, Nicki Minaj has partnered with several established brands in the music industry, including Drake, Birdman, DJ Khaled, to mention but a few.
3. Know what will work (and what won't)
Soon after graduating, Nicki had her eyes set on acting. But after trying to break onto the film industry unsuccessfully, she thought she should consider a career in music. Minaj was shrewd enough to know what would work for her at the time. Therefore, she chose to put her acting ambitions on hold and instead, throw her full weight behind music.
The following are some of the memorable quotes by Nicki Minaj:
"Hard work pays off."
"It is not on occasion that women are often silenced. Ladies, we have to learn to be confident enough to speak up."
"It's okay if you can't do everything. No one can. Just do you, girl."
"Love your body. Love your curves."
"Women are set to unrealistic standards."
Conclusion
Nicki Minaj has weathered numerous storms to become the successful rapper she is today. Unlike some musicians, Nicki wasn't born into affluence, neither did her music career take off as soon as she could sing. It took years of patience and perseverance to get discovered and prove to the world how talented she is.