Last Updated on January 24, 2023
A cruise in the Nile offers travelers an opportunity to explore different adventure-filled destinations without worrying about accommodation. That's because the packages offered by most cruise ship companies usually cover all the travel expenses. Examples of those costs include food, entertainment, and, of course, transportation to some of the most exotic destinations along the way.
But the most exciting part of any Nile Cruise Vacation is the exciting & unique experience they offer. The scenery is different as less people meaning fewer crowds and more privacy. It's a great way to take in the cruise ship experience.
In this post, we shall introduce you to some of the most compelling reasons why you should consider taking a cruise ship on your next vacation.
You Enjoy a Spectacular View

One of the top reasons to go on a cruise vacation is that you get to experience the matchless beauty of the river landscape more up-close.
A cruise ship offers you that rare opportunity to experience the hidden treasures in and near the river's edge. With a cruise, you can sit back and savor the breathtaking views as you take in the cool breeze and the unspoiled beauty of the landscape.
Enjoy all the action as the ship glides away from a bustling harbor into the quiet and serene waters, taking scenic routes that will have you stop over at some of the most enchanting sites. And after having a fun-filled day, you can crown it all by lying lazily on the deck as you marvel at the surreal beauty of the setting sun and the starlit skies. Where else do you find such an experience?
You Get Value for Money
Dollar for dollar, or pound for pound, a cruise vacation is far more affordable than staying at a hotel. Reputable cruise lines offer numerous cruise ships that cater to travelers of different budget needs, ranging from basic to 6-star ships.
But regardless of the ship that you choose, the package offered usually covers everything you could ever need for a less-traveled trip. These include food and accommodation, nightly on-deck entertainment, daily activities both on the ship and at stopover destinations, as well as transportation between various locations.
In addition, some Egypt tour packages cover extra costs, such as alcohol, internet access, laundry, and flights where required. The fact that all your expenses are catered for in one package saves you the hassles of carrying all your credit cards, as you only pay once.
Still, on affordability, you can make the most of your trip by going on a cruise in the off-peak seasons. During these seasons, most companies offer discounted rates. Besides, there's usually less crowding, enabling you to have maximum sightseeing experience.
The Trip Is a Social Experience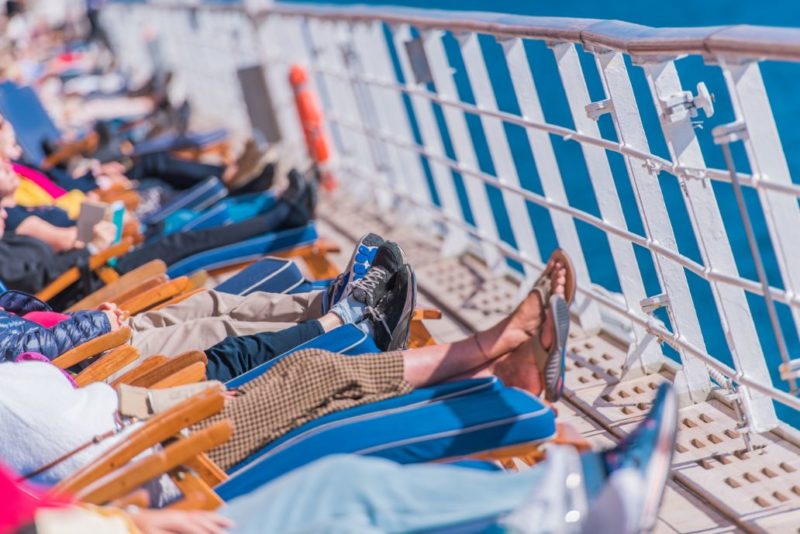 Another reason to consider a cruise vacation is that there are lots of people to meet on the way. If you're the outgoing traveler who delights in learning a thing or two about people from different parts of the world, then a cruise is the trip for you.
And the socialization begins even before you embark. If you're traveling solo, that's an excellent time to create a group with which to go on independent excursions. You can also socialize with many people on board, be it at your dinner table, by the pool, during dance classes, at the piano bar, etc.
Unknown to you, the person seated next to you might be your next relationship partner, business associate, or simply that guy who made your trip an experience to cherish forever.
The social nature of cruise vacations also makes them ideal for families. With numerous kids and kid-friendly activities onboard, your children will never get bored. They can easily find playmates and keep themselves busy so that they don't have to stick by their parents or older siblings the entire time.
Lots of Onboard Activities
Modern cruise ships feature numerous activities that appeal to travelers of different tastes and interests.
You can take a serenading spa bath or try your luck with the casinos. If you're a bookie, you could lounge in the sun catching up on your favorite novel. Also, there are plenty of movies for those who've had a love affair with the Big Screen, as well as live performances to keep your days fun and colorful.
Fitness freaks can keep their bodies in shape by checking into the gyms while gourmets will do fine sampling the broad collection of delectable cuisines offered on deck.
And if you're traveling with your family or friends, there are lots of group activities to engage in, such as basketball.
Other popular onboard activities include:
Learning a new language,
Playing bridge,
Going on an educational lecture,
Going on a wine-tasting experience,
Taking computer classes,
Taking pottery or dance classes or
Doing yoga.
Besides these activities, most modern cruise ships also come with additional services to ensure your trip is as comfortable and enjoyable as possible. Examples include Wi-Fi services, satellite TV, cell service, medical centers and onboard shops, laundry facilities, and restaurants.
Unlimited Excursions and Adventures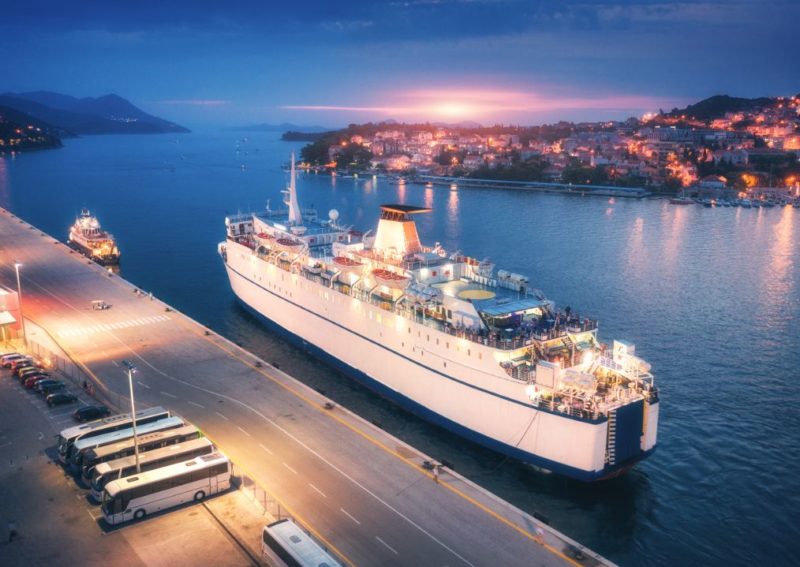 Egypt tour packages with a Nile cruise enable you to enjoy the best of onshore and offshore experience. During your trip, you can take some time away from the cruise ship to go on exciting shore excursions. On these excursions, you'll explore nearby beautiful beaches and ports as you sample the local cultures and cuisines.
You can go snorkeling and swim with the whales on selected beaches or shop for souvenirs on the remote villages that lie along the cruise path. There's also the opportunity to uncover ancient ruins in experiences that will have you travel back in time to hundreds of years ago.
Unlike most land-based holiday tours, a cruise offers travelers a unique opportunity to experience the best of land and sea. And when you're done with all the excursions, you can hop back onto the ship where you'll be welcomed by a poolside cocktail as you watch the sun dip beneath the azure sky. Or, you can sit back and let the relaxing sundowner beats take you away while you reminisce on times gone by.
The reasons to go on a cruise ship are so many that we cannot possibly exhaust them in one write-up. From the pomp and color of onboard entertainment to the humbling experience of visiting historic landmarks, a cruise vacation offers it all.