Last Updated on September 22, 2020
Need a full-body workout without having to go to a gym? Read on for our top tips on how to work every area of your body at home, using your body weight and resistance bands.
Warm-up and cool down reminder
Remember that no matter what workout you do, it's essential to warm up first to avoid injury. Cooling down after your workout gives your heart rate time to return to normal and your muscles a chance to stretch so that they don't tighten up.
A quick warm-up sequence that you can do at home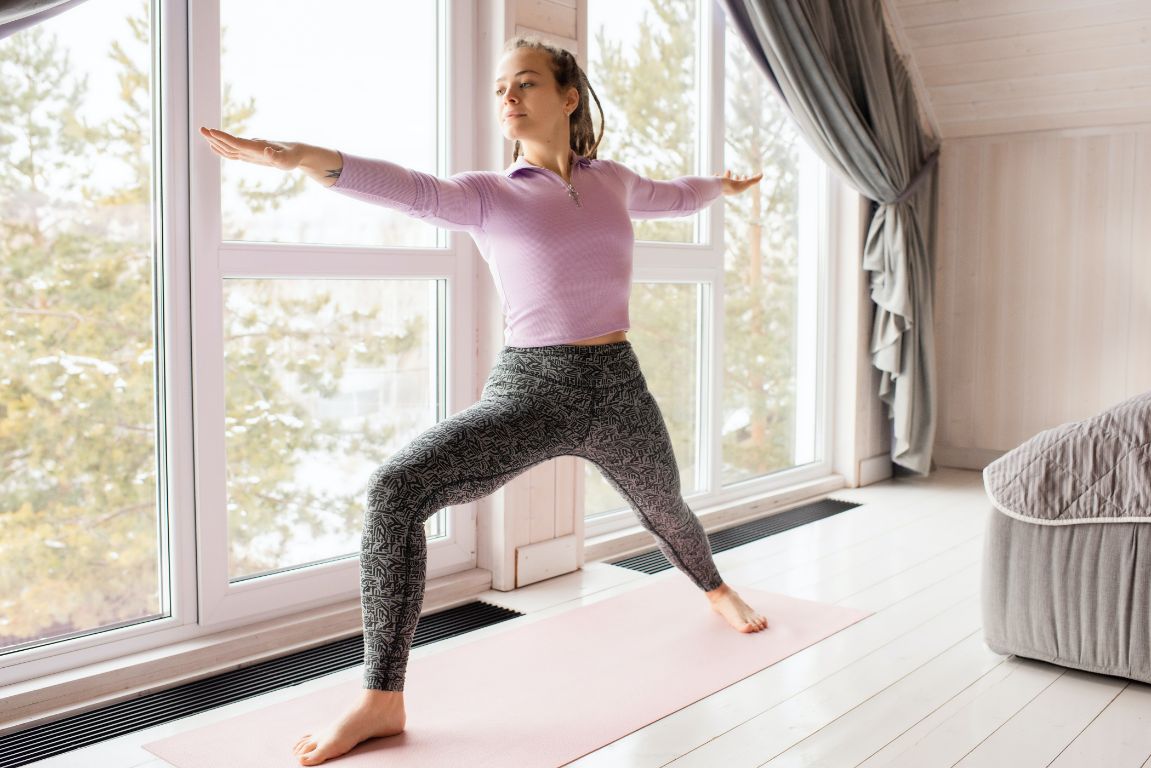 2-3 minutes of skipping rope
25 jumping jacks
20 squats
5 right leg lunges
5 left leg lunges
5 right hip circles
5 left hip circles
Now that you've warmed up let's look at some great exercises that work your whole body.
Prioritize compound exercises
Compound exercises are exercises that work on various muscle groups of your body at the same time. It's good to start the meat of your workout with compound exercises because they help you burn fat and build muscle.
Here are some great compound exercises you can do with just your body weight, or with resistance bands.
If you are unsure of what resistance bands are or want to get some, click here for more info.
Choose 2 or 3 exercises from the arms category, and 2 or 3 exercises from the lower body category to compose your workout.
Upper body exercises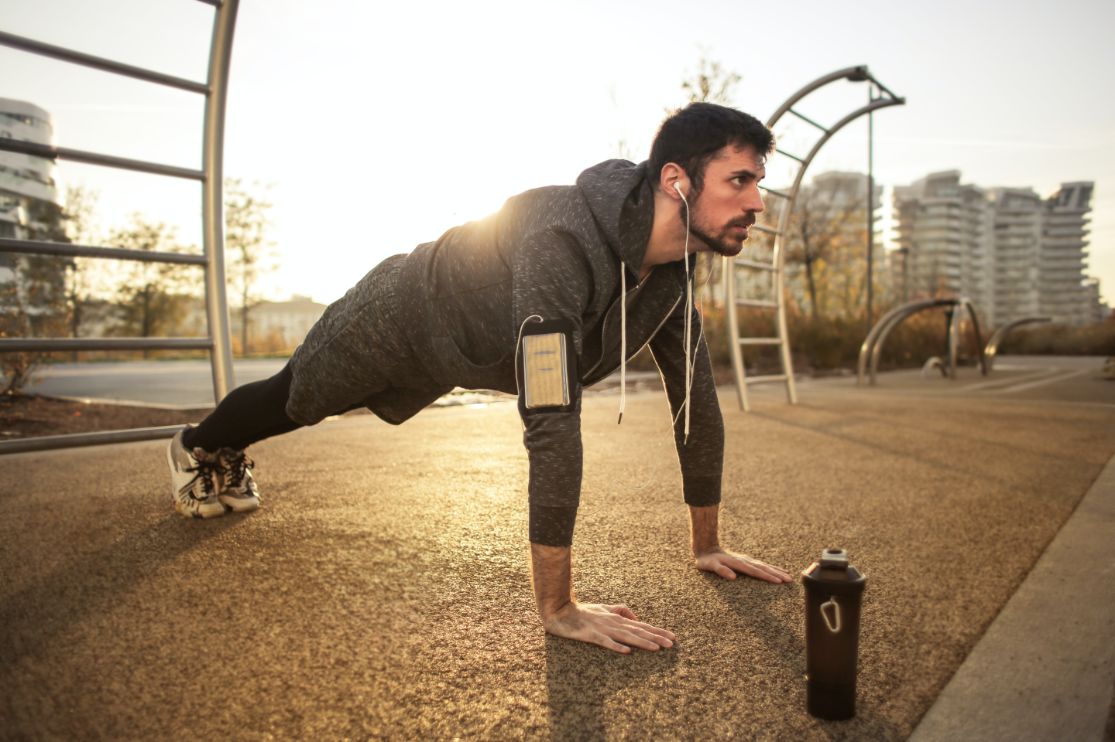 Face the floor with your arms straight and your body in a plank position. Exhale as you bring your body down towards the mat until your shoulders are in line with your elbows. Inhale as you come back up.
If this is too difficult, you can have your knees on the floor.
To add another level of challenge, do pushups with a resistance band looped around your ankles or above your knee joints. Bands will work the outsides of your legs at the same time.
Burpees work your whole body, so these count for both categories!
Stand with your feet hip-distance apart. Jump in the air. Lower yourself into a squat while your hands are on the floor or mat out in front of you. Resting your weight on your hands, push your legs out straight behind you so that the balls of your feet are on the back edge of the mat, and you're in a pushup position.
Do a pushup (see above), then jump so that your feet come back into a squatting position. Jump straight up, as high as possible.
Wrap a longer resistance band around a stationary object such as the leg of your desk or table. The ends of the resistance band are in your hands. Lean back with your feet together, and your arms straight until the band is taut.
Now pull the band back towards you as if you were rowing a boat. Keep your back straight, with your pelvis tucked in.
These are similar to pushups, but in between each pushup, you lift one arm towards the sky when you are back in the plank position. Turn your body so that your chest is facing the same side as the straight arm that's lifting. You should feel it in your obliques!
Return to the plank position, do another pushup, and then lift the other arm when you come back up. Repeat!
Lower body exercises
Stand with your feet hip-distance apart. Your knees should be soft. Lunge forward with one foot so that both knees are bent. Jump to switch sides, and repeat.
Make sure you are stepping far enough forward so that your knees are not going further forward than your ankles.
These are great for your legs and also your triceps! Sitting on the ground with your knees bent, put your arms behind you with your hands pointing towards your body. They should be flat on the floor. Now lift yourself onto your feet and hands, and move forward crab-style, alternating right foot and left hand forward, then left foot and right hand forward.
Standing with your feet together, send your right leg back behind you so that you're in a lunge position. Move your right arm forward as you do this to keep your balance.
Lower so that you are in a low squat with your knees bent at a 90-degree angle. Now kick your right leg up and forward as if you want to raise your knee towards your face. Bring the foot back again behind you, and repeat.
When you've done as many reps as you want on the right side, repeat it on the left side.
Cooldown
For a cool down, do some of your favorite stretching exercises. You can then relax in child's pose and congratulate yourself for your workout accomplished!