Last Updated on January 24, 2022
The 'No Thru Traffic' sign is a road warning sign which is intended to convey to motorists one of several possible reasons that they cannot continue driving straight ahead on the current roadway. In many cases, the area up ahead is private property, and the owner does not wish to have either the noise or the roadway traffic entering their property.
Some cities also have ordinances against crossing onto private property, and this sign is a convenient and effective way of relating that information to drivers. In other cases, the sign might be telling drivers that the current roadway does not connect with any other driving lane up ahead and that a change of direction will be necessary. It might be as simple as something like a dead end up ahead, indicating that there is no outlet at all from the current roadway, so that you will be obliged to take an alternate direction very soon.
A third possibility is that the sign may be indicating to motorists that there is a restriction against driving past the sign in order to reach some other exit point up ahead. In all cases, however, the purpose of traffic control signs, and this one, in particular, is to maintain an orderly flow on larger streets, as opposed to the more narrow, residential streets of a neighborhood.
Probably one of the most common uses of this sign is for the benefit of people who own property up ahead and wish to keep it private, so the sign is used to manage access to their property, and to discourage motorists from unwanted entry. Very often, signs like these are posted after property owners have already experienced a high level of unwanted traffic or noise on their property and reach the point where they decided to take action to prevent this type of access in the future.
Is it enforceable?
The question of whether or not a No Thru Traffic warning is enforceable has come up many times in the past, and the answer is – sometimes. If a city chooses to enforce such signs, there is often a fine associated with a ticket which the driver will receive for having violated the directive. It is most frequently enforced when it has been placed because of a city ordinance, which is directing motorists to avoid driving past the sign to reach some destination within.
It is enforced far less frequently when the sign has been placed as a result of a private property owner who wishes to reduce or eliminate traffic and noise on his property. Most town or city authorities are more than a little reluctant to become involved with enforcing the rights of a private property owner, although in some cases, it will be carried out anyway.
The sign tells you that you are legally obliged to take some other route and that you should only proceed past the sign if you have no other way to reach your destination inside that restricted area. As an example, if you can only reach your home or your intended destination by accessing this restrictive roadway, you would then be considered 'local traffic' rather than 'thru traffic', and you would legally be allowed to proceed.
However, if you're proceeding through the restricted area to reach some other destination outside that restricted area, you are required to take an alternate route and do not have the legal right to pass through. If you do use the roadway going through a restricted area and you are not considered local traffic, you would then be liable to be ticketed and fined for having violated a legal roadway sign and directive.
Other road signs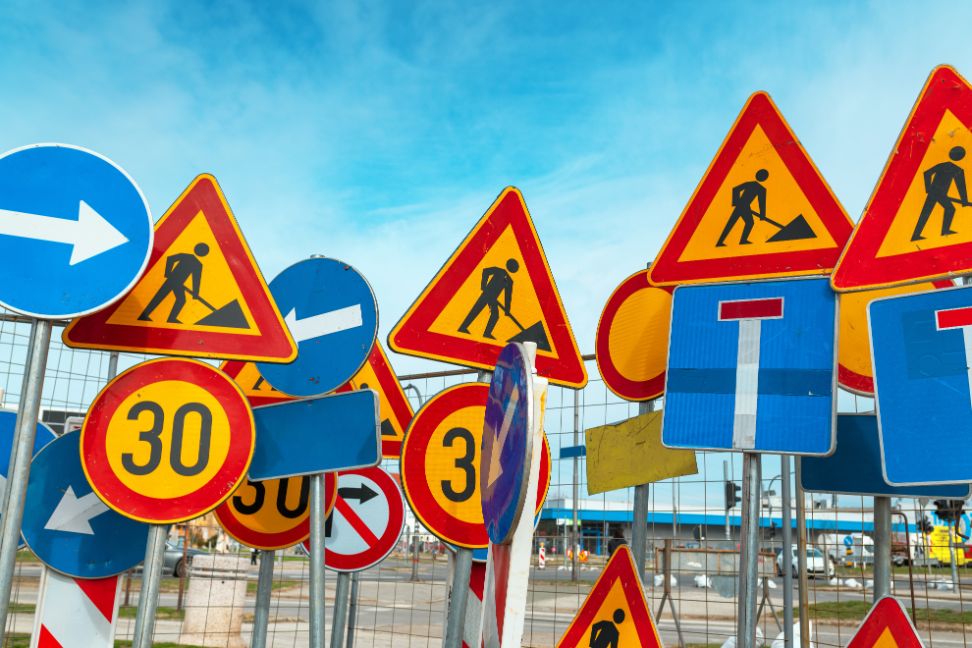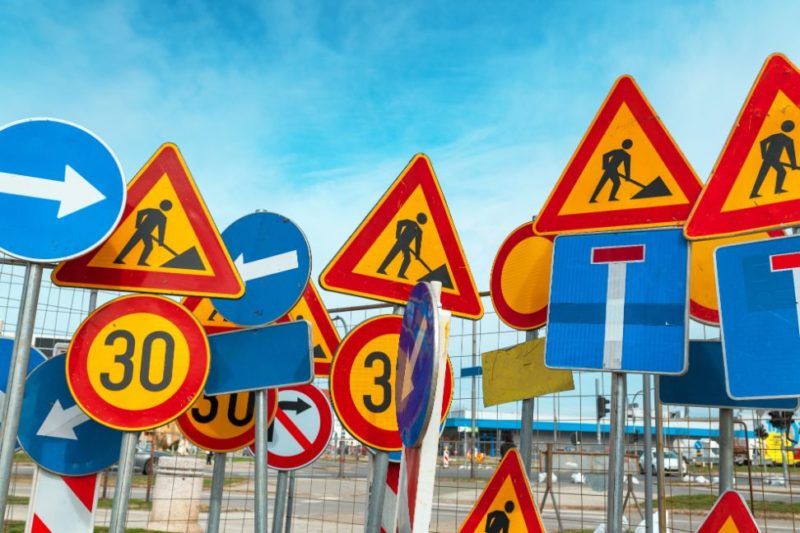 All traffic control signs and other traffic control devices in this country comply with standards set forth in the Manual on Uniform Traffic Control Devices (MUTCD). This manual is maintained and regularly updated by the Federal Highway Administration of the United States Department of Transportation, and the regulations contained within it are intended to provide for the safe and efficient transportation of drivers and goods.
This ensures uniformity on all the signage used in this country, and that will make it much easier for all motorists to quickly recognize what a sign is trying to convey to them. It also helps to reduce the cost of using this type of signage everywhere in the country, since standardization allows for less expense.
The size, shape, and color of road signs constitute the results of many years of research, practical experience, and experimentation with traffic control signs. The present road signs used throughout this country are therefore highly recognizable, visible, understandable, and are also deemed quite necessary to safe driving.
When it is necessary to update the MUTCD to accommodate new safety standards or operational issues, that is done promptly, although not lightly, because it is understood that changes to standard road signs may have the potential for generating confusion among motorists. That being said, here is a thumbnail guide to most of the road signs now in widespread usage in the U.S.
Regulatory road signs are intended to remind motorists that they are required to comply with traffic laws and regulations currently in effect, and they carry a more forceful message than do warnings or guide type signs. A typical regulatory road sign is the Stop sign, which reminds you of your legal obligation to come to a complete stop at the intersection up ahead.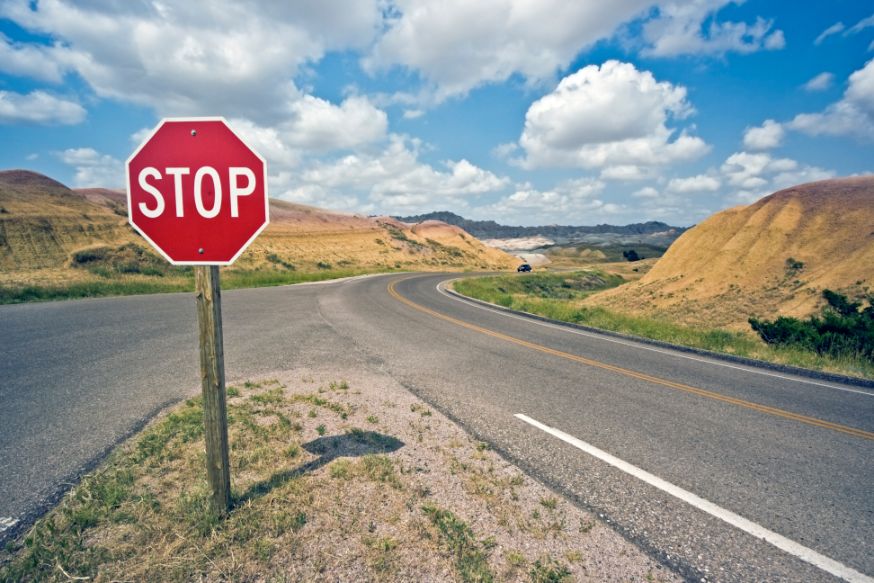 Warning signs are generally yellow in color and have the shape of the diamond, with black lettering or symbology included in the interior. Increasingly, warning signs are being made to include symbols rather than words or lettering, since symbols and pictures are universal, and some motorists may not understand English words.
Guide type signs are often colored blue and are generally rectangular in shape, and their purpose is to direct motorists to certain destinations nearby, providing information which is helpful to that end. Construction signs and incident management signs are usually orange and are shaped like a diamond. They are meant to convey to drivers that there may be workmen in the area up ahead, so extra precautions should be taken, and you should slow down to be prepared for the unexpected appearance of pedestrians.
In some cases, these kinds of signs are also warning drivers against proceeding through a certain area, because there may be construction materials or vehicles hindering progress. Signs which are pentagonal in shape are generally used to indicate the presence of a school zone, which means slower speeds and extra caution are extremely important.
School children are very often unaware of the dangers of motor vehicle traffic and may take liberties with crossing roads that are unsafe for them. It is incumbent upon all drivers to be aware of the unpredictability of school children, and use a great deal of extra caution when proceeding through school zones.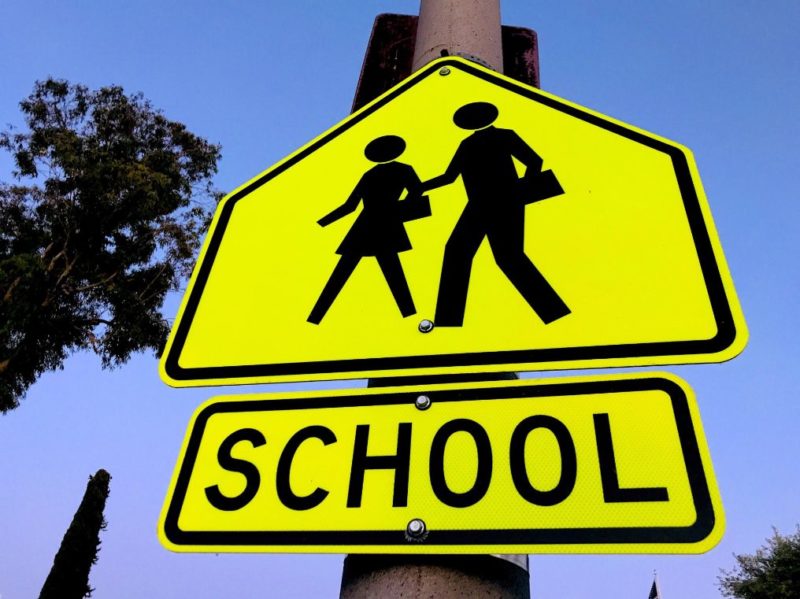 Brown-colored signs are almost always used to indicate the presence of national parks, national forests, and tourist facilities somewhere in the area. They do not carry any kind of regulatory or warning messages but are simply intended to confirm that you are in the area of a tourist destination that you may have been seeking.
While there are literally hundreds and perhaps thousands of individual shapes, sizes, and colors of traffic control signs, all of them fall under the standard requirements set forth in the MUTCD, and all are intended to keep roadways as safe as possible for all drivers.