Last Updated on
Have you spent a big portion of your hard earned money in getting an attractive web design and hiring an SEO company for attracting clients?  Are you still not getting the desired results? It could be because of your website design.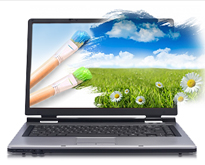 Simply having a website for marking your presence in the internet world is not enough. In fact if you do not have an SEO friendly web design, then there is no use of wasting money on getting it optimized. Why? Unless the website is SEO friendly, optimization cannot work to its fullest potential. So here are some important features that your website design should have to ensure maximum traffic.
Speed
Your website should take no time in uploading. Google rates the websites according to experience of people on your website. The more time they spend on your page the better will be your rating and hence more traffic towards your website. Optimization now is no more restricted to using keywords to attract the Google crawlers and increasing traffic.
Even the latest Penguin update of Google has mandated quality over quantity. Most people i9n their bid to make website attractive go for flash, but they do not know that flash reduces the speed considerably. Moreover people do not like highly ornate and loud website designs. So make sure that you do not compromise accessing speed with any other factor.
People want things to be simple. A website design should not be complex and anybody should be able to access it easily. You must have come across websites in which you go deeper and deeper with every click that you make. But it is hard to get out of those pages; it is because of compromised navigation. Keep things simple so that people enjoy the experience on your website in turn improving your website rating with Google.
Website should be responsive
According to the latest update from Google, websites should be responsive to different access sources. With increasing use of smart phones, websites need to fit according to the screens of the phones so that users can have an uninterrupted browsing experience. It is beneficial for you only, as people can access your site from anywhere and at any time.
An SEO friendly site uses the tags wisely. These tags suggest Google and other search engines about the subject of the content. Google then suggest its reader considering the relevance of the tags to the searched word. While H1 tag plays the main role in this case, providing a suitable H2 tag is also essential for a good rating.
There are many web designing companies in market and it is tough to find out the best one. Once you have chosen the best one for you, make sure that you tell them your expectations from a web design. Try to do everything in your potential to offer a great browsing time when the visitor is on your website. This is the main key for increasing rating and hence driving in more traffic
Check out our previous articles!
Did you enjoy this article? We would love to hear your thoughts, so don't be shy and comment below! Please don't forget to subscribe to our RSS-feed or follow Inspirationfeed on Twitter, Google+, and Facebook! If you enjoyed the following article we humbly ask you to comment, and help us spread the word!