Last Updated on January 25, 2022
As New York City begins to reopen, you're probably dying for opportunities to get out of your apartment. Luckily, New York has plenty of outdoor attractions that are both open and beautiful during the fall. Get your pod together, rent a private bus from National Charter Bus, and check out some of these exciting attractions with your favorite people.
Central Park
Although many of its playgrounds and sports fields are closed, New York City's most famous park remains open so you can get some fresh air. And because the park is so large, it's relatively easy to social distance. Grab your masks and take your small group for a walk, picnic, or bike ride among the trees and fields.
While popular destinations like the Sheep Meadow and the Great Lawn are open, you may also want to consider stopping by less busy areas of the park. Take a stroll through the tranquil North Woods, or bring your poles and do a little fishing at Harlem Meer. If you love photography, don't miss the chance to take a picture of the Bethesda Fountain angel with fall foliage around it.
Central Park has many wheelchair and scooter-accessible paths for visitors with disabilities, and you can request an ADA-compliant bus or van to take you to the park entrance. The large entrances along Central Park South are some of the easiest to reach by car or bus, although you'll find entrances on all four sides of the park.
The Brooklyn Bridge
Sure, you've seen it, but have you walked across it? With fewer tourists in the city, now is the perfect time to try walking or jogging across the Brooklyn Bridge on the pedestrian path. The bridge is about a mile long and takes roughly 30 minutes to cross on foot. You can choose whether you want to cross from Brooklyn to Manhattan or Manhattan to Brooklyn, but the views of the Manhattan skyline when you start from Brooklyn are especially striking.
If you want to go from Brooklyn to Manhattan, you'll enter the pedestrian path at the intersection of Tillary Street and Boerum Place or from the underpass on Washington Street. When you take the underpass you'll need to climb up a stairway and then a ramp to reach the walkway.
If you're going from Manhattan to Brooklyn, you can enter the pedestrian bridge from Centre Street, at the northeast corner of City Hall Park. A charter bus or van can drop your group off near either entrance.
Green-Wood Cemetery
At Green-Wood Cemetery, you can visit the graves of famous New Yorkers like composer Leonard Bernstein, artist Jean-Michel Basquiat, and Dr. Susan McKinney Steward, the first African-American woman to earn a medical degree in New York. Established in 1838, this 478-acre cemetery was once a Revolutionary War battlefield before being converted into a burial place for New York's most notable.
Green-Wood isn't just a graveyard, though—it's also a park and green space filled with trees, bushes, and lawns. In fact, Green-Wood has so many trees that it's become a popular spot for forest bathing. Gather your group and spend a few hours just wandering among the greenery and relaxing in a quiet, natural environment. The surrounding neighborhoods of Sunset Park and Park Slope have cool restaurants and plenty of public and street parking spaces for buses, so you can easily spend an entire morning or afternoon in the area.
Decker Farm
Decker Farm is the oldest working family farm in New York City. Built around 1810, it is now part of Historic Richmond Town on Staten Island. The farm has 11 historical structures, including a farmhouse, two barns, a privy, and a chicken coop. Although you can't go inside the nineteenth-century buildings while social distancing, you can take a walking tour of the farm's outdoor areas when you purchase a timed ticket.
If you're visiting during fall, you can also take advantage of harvest-themed activities, like pumpkin-picking, hayrides, a corn maze, and arts and crafts. All of these activities require you to book a timed slot before you arrive. Since you'll need to do some advance planning for your trip, you may want to consider booking a private van or coach from a company like National Charter Bus. Staten Island doesn't have a subway service, and a private charter bus offers a faster, less crowded alternative to public buses.
Socially Distanced Restaurants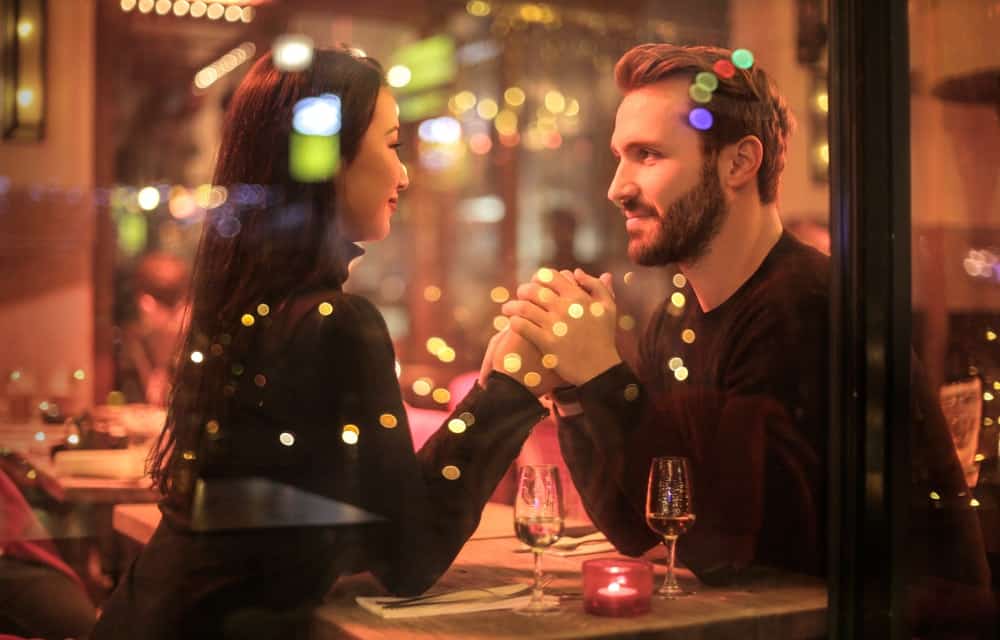 Many restaurants and bars in NYC are now offering patio or garden dining and takeout service, so you can support local businesses while still practicing social distancing. Flushing has amazing Chinese food, while Arthur Avenue features great Italian joints and Koreatown boasts delicious Korean BBQ.
If you opt for Flushing, try the noodles at the original Xi'an Famous Foods, the soup dumplings at Joe's Shanghai, or the wontons at White Bear, all available for takeout. Along Arthur Avenue, you can choose from to-go options like the biscotti at Artuso Pastry Shop and the hearty pasta dishes at Dominick's. And in Koreatown, you can make a reservation for socially distanced dining at Kang Ho Dong Baekjeong or Pocha 32.
Outdoor Bars
Many NYC bars have set up outdoor services, including the Talk Story Rooftop at the McCarren Hotel & Pool in Brooklyn. Here, you can sip tropical cocktails while taking in beautiful views of the city and nibbling on fresh seafood.
Looking for a more casual setting? Ten Hope Outdoor Garden, also in Brooklyn, features fairy lights, picnic tables, and space heaters for winter. Order a kofta burger or crispy seared salmon paired with a specialty cocktail like the Sunny Avenue or a classic drink like a Dark & Stormy. And if you need a DD for your night out, National Charter Bus will be happy to provide one.
Plan a Socially Distanced Outing in NYC
Even with many attractions shut down or operating at limited capacity, New York City is still a vibrant destination filled with amazing parks, restaurants, and landmarks. You may have to do a little extra planning, but you can organize a great outing for your group. National Charter Bus is happy to help at 718-233-4974 if you need transportation. So grab your masks, keep your distance, and go experience what NYC still has to offer.