Last Updated on January 18, 2022
Today's office building developers demand structures that provide financial benefits during and after construction. In 2019, a predicted jump in office building construction of 6.9 percent, provides builders the opportunity to compete for many new office building projects.
Builders looking for a competitive edge should include these four trends aimed at ensuring financial savings: sustainability, excellent indoor environmental quality (IEQ), design flexibility, and the whole building design method.
Including these trends in the office building design not only addresses the financial goals of developers, but also creates buildings that are good for the environment, and healthy and safe for the occupants.
1. Sustainable Office Buildings
Sustainable construction provides an opportunity for office building developers to save money and meet the needs of the building project without compromising the environment. The financial benefits of sustainable office building design include reduced utility costs, lower maintenance expenses, and fewer repairs due to strength and durability. Moreover, sustainability adds long-term value to the investment and increases recruitment and retention rates.
Sustainable Design Saves on Utility Costs
Sustainable design lessens utility costs by maximizing energy efficiency in heating, cooling, and lighting and installing water-saving devices such as low-flow toilets.
Sustainable designs for new construction projects can lower operating costs by 6 percent.
The annual utility cost per employee in a green office building is $675.26 lower than in non-green buildings.
Sustainable Design Increases Durability and Reduces Maintenance Costs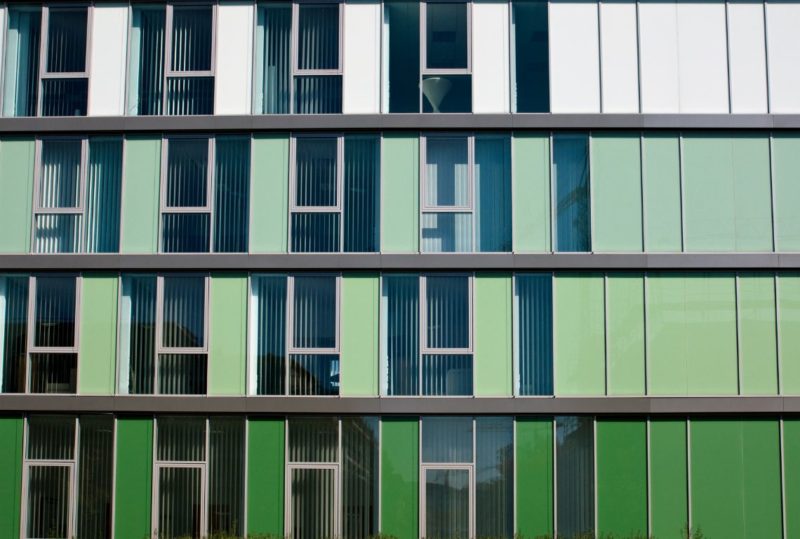 Sustainable practices utilize durable, long-lasting materials that decrease maintenance and repair costs. For instance, durable products promote wind-, fire-, moisture-, and termite-resistance, all of which save money through lower maintenance, repair, and replacement costs.
Sustainable Design Adds Value to the Investment
A CoStar study found an average rent of $2.16/ft2 for non-LEED or non-ENERGY STAR buildings; a price substantially lower than that of ENERGY STAR certified buildings ($2.69/ft2) and LEED-certified spaces ($2.91/ft2).
New green building projects achieve an increased asset valuation of 5 percent over non-green buildings.
A study in the Journal of Organizational Behavior found a 16 percent increase in labor productivity in green firms over non-green firms.
2. The Financial Benefits of Office Buildings with Excellent IEQ
Excellent Indoor Environmental Quality (IEQ) ensures a healthy, and visually and acoustically pleasant office space for the safety, comfort, and productivity of the occupants of the office building.
Employees with a good view out a window work 6 to 12 percent faster and perform 10 to 25 percent better on mental health and memory recall tests than workers in rooms without windows.
Poor acoustics and excessive noise in an office can drastically decrease productivity, increases stress and errors, and ultimately, worsen the financial performance of a business.
Good IEQ reduces employee sick days. Buildings with good IEQ have 9-20 percent less communicable respiratory diseases, 18-25 percent fewer allergies, and asthma issues, and 20-50 percent non-specific health and discomfort issues than buildings with poor IEQ.
3. Designing Office Buildings with Flexibility Provides Financial Benefits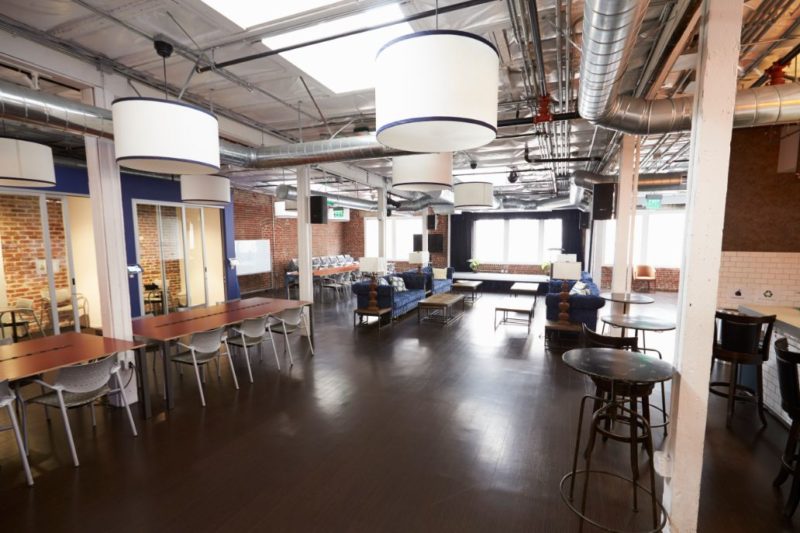 Flexible design allows for easy and cost-effective ways to change room layouts and functions to accommodate the requirements of an evolving business or new tenant.
Flexible design that uses modular partition products saves money by allowing for new configurations of the walls, furniture, and interior components, as the needs of the office building change. Thus, eliminating the need to demolish, transport the refuse to landfill sites, and then rebuild all over again.
4. The Financial Benefits of Whole Building Design
The whole-building system approach treats the office building as a single energy system in which each component affects the performance of the whole building. The whole-building design makes efficient use of electricity, water, and other natural resources and aims to lessen waste and materials.
The method ensures that every building professional is informed and understands all the aspects that affect energy use in the building. The whole-building system strives to create a durable building with reduced utility and maintenance costs. The whole-building system produces comfortable, safe structures with healthy indoor environments.
The whole-building design approach to constructing an office building saves money during and after construction.
The whole-building approach saves builders money by lowering material and labor costs, reducing callbacks and warranty claims, reducing construction waste, and lessening the purchase costs of mechanical equipment.
The whole-building approach produces office buildings that are nearly 70 percent more efficient than structures constructed by conventional methods.
How ICF Blocks can Improve Office Building Net Profits
Construction of an office building with ICF Blocks improves net profits by ensuring a sustainable structure with excellent IEQ. Utilizing ICF Blocks also provides design flexibility during the building process, and in the future, as the needs of the office building change.
Building a Sustainable Office Building with ICF Blocks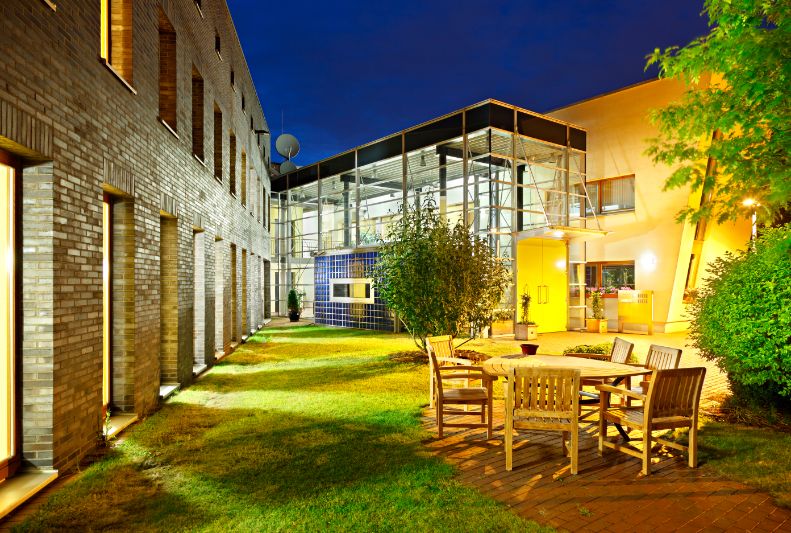 Energy-efficient ICF Wall Assembly saves office buildings energy and money over time.
Moisture- and termite-resistant ICF Blocks maintain the integrity of the office building, which reduces maintenance and eliminates expensive repairs.
Disaster-resistant ICF Blocks protect an office building and its occupants from severe winds, flying debris, and fires; all features that save on repairs and rebuilding costs.
During construction, the easy-to-install panelized Wall System saves time and money, along with reduced waste.
ICF Block Office Buildings Provide Excellent IEQ
ICF Blocks create quiet and comfortable office buildings.
ICF office buildings promote healthy interiors because the material resists mold and lacks volatile organic compounds.
The Design Flexibility of an ICF Wall System
The ease of cutting and shaping the ICF blocks permits the flexibility and strength to accommodate all styles of construction. Furthermore, ICF allows for updating and moving of the wall system with minimal disruption to the rest of the facility, which contributes towards maximizing the building's value and future potential.
ICF Wall Systems help office building developers to improve net profits by creating sustainable structures with excellent IEQ and design flexibility. ICF walls save on long-term costs because they create energy-efficient, disaster-, moisture-, and pest-resistant structures, outperforming wood frame buildings.
ICF blocks also create healthy, safe, and comfortable interior environments; all of which improve productivity alongside innovative architectural installations like cat screens and acoustic ceiling panels. Furthermore, the modular system provided by ICF blocks allows for design flexibility which reduces construction and remodeling costs.