Last Updated on March 3, 2023
As companies grow and evolve, it can become inevitable that they require updating, or even moving to whole new premises altogether. If you're looking at relocating or getting your office space revamped, you'll probably be interested in finding out a little more about the key differences in terminology used within the industry. They may sound like two almost identical things, however, the phrases 'office fit out' and 'office refurbishment' actually mean two quite different processes!
Read on to learn more about the differences between each, and how they can benefit you and your company.
What is Office Fit Out?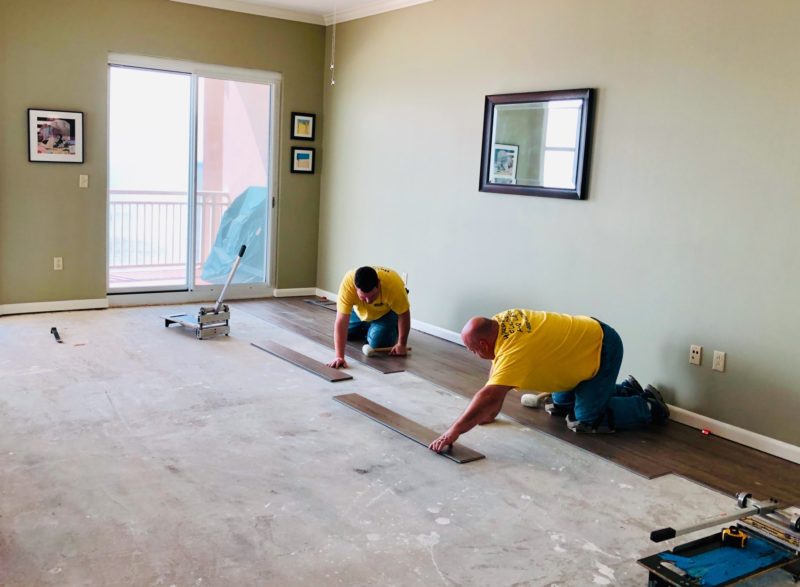 Office fit-out is the general term used to describe any renovation work that is related to making sure an office interior space is fit for purpose. Think of the fit-out process like the preparation stage; this is when the proposed office space is being made into somewhere that's safe for you and your employees to work within.
The fit-out stage helps prepare the blank canvas that will eventually become a fully functioning and refurbished office. Fit-outs don't always just include the actual office space – they can also include the preparation of other areas such as stairways and car parks. You might be in need of an office fit-out service if you relocate your office location to a new build.
Different Types of Office Fit Out:
Due to the many processes involved in making a building suitable and safe to work in, there are a few varying kinds of Office fit out depending on the stage of development that your building is at. Some companies may offer one type of fit-out, whereas some will offer the whole package.
Shell & Core: These kinds of fit-outs involve getting the basic, concrete structure of the building ready for the purpose. With a Shell & Core fit-out, the building structure has already been put together and constructed by building teams. The space they've constructed is only the 'shell' of the building, so a shell & core fit-out fully prepares this space for use by adding basic mechanics and electrical work.
Category A: A Category A fit-out is the next step up from shell and core. This stage is where more complex mechanical and electrical work is added, such as lighting. Raised access flooring and suspended ceilings are also fitted out during the Category A process, alongside toilets, fire detection systems and air conditioning units. After this stage, the space is now fully functioning and ready to be furnished.
Category B: This is the closest type of fit-out similar to office refurbishment, where the final details such as furniture are added, and interior design techniques are considered. The difference is that the phrase 'Category B Fit Out' is used to describe the interior design, furnishings and finer details added to a space that didn't already have existing furnishings.
What is Office Refurbishment?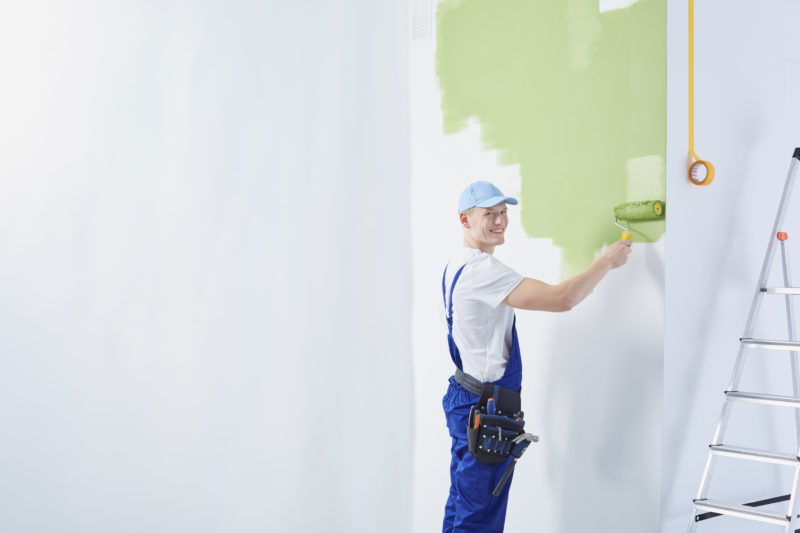 Office refurbishment is often required when a space has already been in use, yet the company feels it should be updated and redesigned. While the initial Category B fit-out that was installed before the new office refurbishment may have been fully functional and appropriate at the time, the needs of companies can change.
This means it sometimes becomes necessary for businesses to update their workspaces. General wear and tear can be considered another factor here, as furniture and surfaces can become damaged over time.
An office refurbishment can include the installation of new, innovative additions to the office such as ergonomic furniture. It also encompasses the redecoration efforts such as painting, finishing surfaces and adding the smaller touches that bring the whole interior space together. Some office refurbishment companies offer other services that can help make refurbishment efforts more successful.
These can be things such as saving money by using space utilization techniques or designing areas in a way that allows your workforce to adopt different styles of working, such as agile or flexible working. Office refurbishment experts are the specialists your office workspace may require in achieving greater success.
The Key Differences
Ultimately, office fit-out prepares the blank canvas; the structural work of the building ready for use. There are three types of office fit-out, each describing a different process and stage of preparation. A shell & core fit-out involves undertaking the electrical and mechanical work required to make sure the essential things like lifts can be used and lighting can be installed.
Category A office fit-outs are the next step. This involves the next stage of preparation, where the basic shell of the building is transformed to include features such as suspended ceilings, raised access floors and more complex electrical and mechanical work such as fire alarm systems and aircon units.
The final type of office fit-out is a Category B fit-out, where the final furnishings and design details for a new build are put into place. Category B fit-outs can go down to even the smallest detail, depending on the style of office you're looking for. This type of fit-out is the kind most similar to the next phase we'll summarise – 'office refurbishment.'
Office refurbishment generally refers to the stripping back and renovating of an office space that has already been fitted out in the past. It doesn't involve taking the basic structure of the building and preparing it for use – as this has already been done during the fit-out, perhaps a number of years ago. Despite this, the work done by office refurbishment companies has the power to completely upgrade any workforce's environment.
So, here are the key differences, in a nutshell…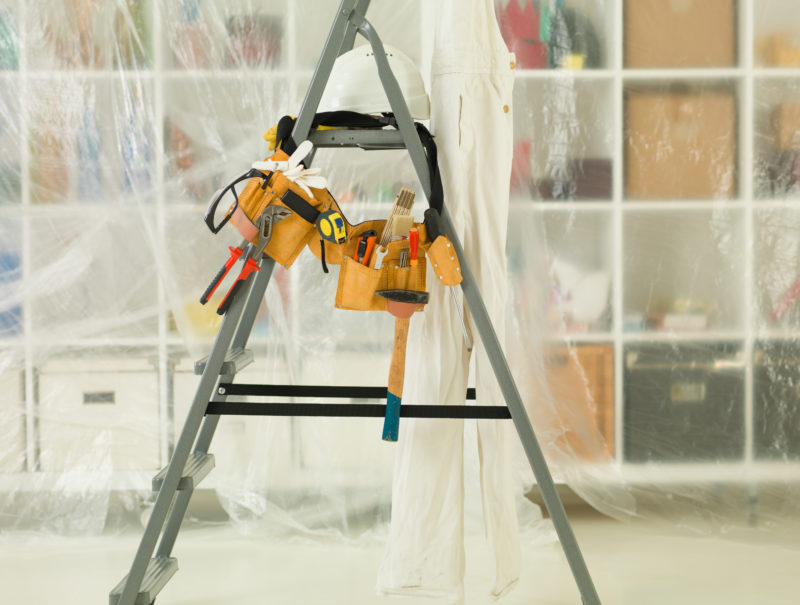 An office fit-out is where the basic structure of a building is prepared, including mechanical and electrical work. There are three different types of office fit-out, and the one you will need depends on the stage of preparation your office building is at.
Types of Office Fit Out: Shell & core; Category A; Category B
What is Office Refurbishment?
Office refurbishment is where a pre-existing furnished office is stripped back and renovated to meet the changing needs of a client. Perhaps their office has given in to expected general wear and tear over the years, they want to more successfully incorporate their brand image into their workspace, or the growth of their workforce means they have to make use of new space utilization techniques.
Whatever your requirements are, from the different types of office fit-out to a complete office refurbishment redesign, Office Workspace can provide the perfect solution for your company. Based in London, they are one of the city's most rapidly expanding office fit-out and refurbishment specialists.
Their dedicated team of interior design experts and engineers have an abundance of experience in fitting out and refurbishing offices, and they are always striving to utilize their impressive skills and the level of knowledge they have with regards to the office interior design industry. As the go-to office fit-out and refurbishment brand for a number of reputable companies, their loyal customer following is evidence of how the work they do is transforming offices and creating modern, successful working environments that will last businesses for years to come.