Last Updated on April 27, 2021
The luxury industry – that is, high fashion designer brands, prestige brands, and high-end vehicle manufacturers – has an interesting relationship with mainstream concepts of style and accessibility. 
On the one hand, these brands want to distance themselves from what is currently popular with the masses. Their appeal comes from establishing that they are timeless, beyond or above the trends of the day which will inevitably fall out of fashion. 
However, on the other hand, luxury companies still want to appeal to their core audience, as well as to people who can't yet afford to buy their products. That's because maintaining their status as top-of-the-line and ultra-desirable requires careful planning and intelligent design choices. 
The products themselves need to be forward-leaning and innovative to a certain extent, but the way these companies present themselves to the public also needs to be cutting-edge and super stylish. 
By looking at the style inherent to luxury marketing, it's easy to get a sense of what different countries, and even entire continents, consider to be the most fashionable at the time. 
In the case of video advertising, many luxury brands even borrow from the larger filmmaking community as well.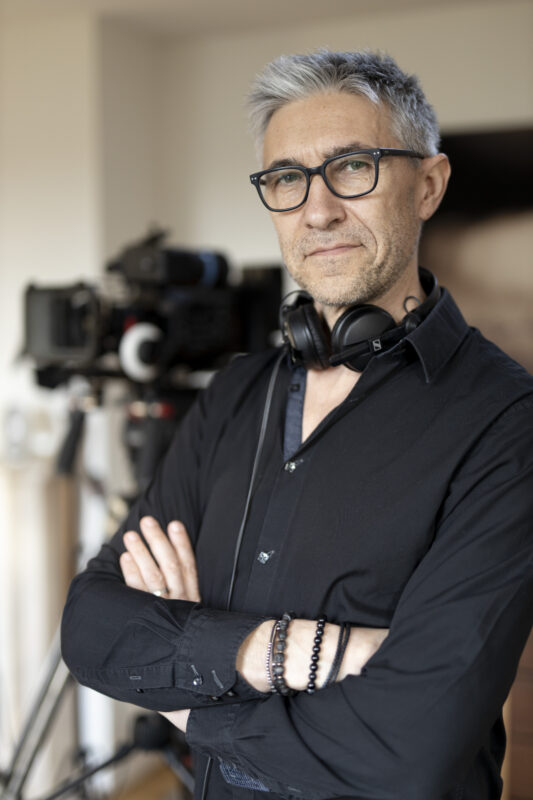 We'd like to talk about luxury advertising, as well as stylistic differences in filmmaking, between Europe and the United States. To do that, we have enlisted the help of professional filmmaker Olivier Philippe. 
Philippe is a highly skilled director with nearly three decades of experience working in television, commercials, and luxury and culinary advertising. Specializing in short-form content, Philippe has worked for some of the absolute biggest names in luxury: Dior, Guerlain, LVMH, PERNOD-RICARD, Séphora, and more. 
He also directed his own short film, Carma, which was released in 2017 and received awards at film festivals in the US and the UK. 
As will become clear soon enough, Philippe has found ways to bridge the stylistic gap between Europe and the United States. He was happy to discuss the topic with us, as well as some of his sources of inspiration and his impressions of luxury marketing based on his extensive experience.  
Luxury brand marketing in Europe vs. the U.S. 
To begin, what are the major differences between luxury brand marketing in Europe and the United States. 
Now, of course, there are always going to be minor differences between various brands. The entire industry doesn't simply take the exact same approach. 
Still, there are definite commonalities among brands based in Europe and brands based in the US. 
Having created advertising materials and branded content for a number of big-name luxury brands, Philippe has first-hand professional knowledge of trends and differences within luxury marketing, especially when it comes to video marketing. 
Philippe says that American brands have started to use elements from European brands but still have a distinctive approach. 
"In recent years, American luxury brands have taken a lot of inspiration from French and Italian brands in their marketing. However, they are also more in touch with youth and a form of modernity than the big European luxury groups. It's not a question of method but rather a question of theme. American brands evoke more of everyday life and more accessible references, which is quite effective."
That American emphasis on appealing to youth is especially interesting when we widen our scope to look at American marketing as a whole. 
For decades now, American marketing has paid a great deal of attention to younger audiences, whether to appeal to them directly as a profitable demographic or simply to evoke memories of youth for older viewers. 
As Philippe mentioned, that focus is reflected in how American luxury brands market themselves. Rather than being a difference in style, this is a difference of content. 
Style that reaches across the pond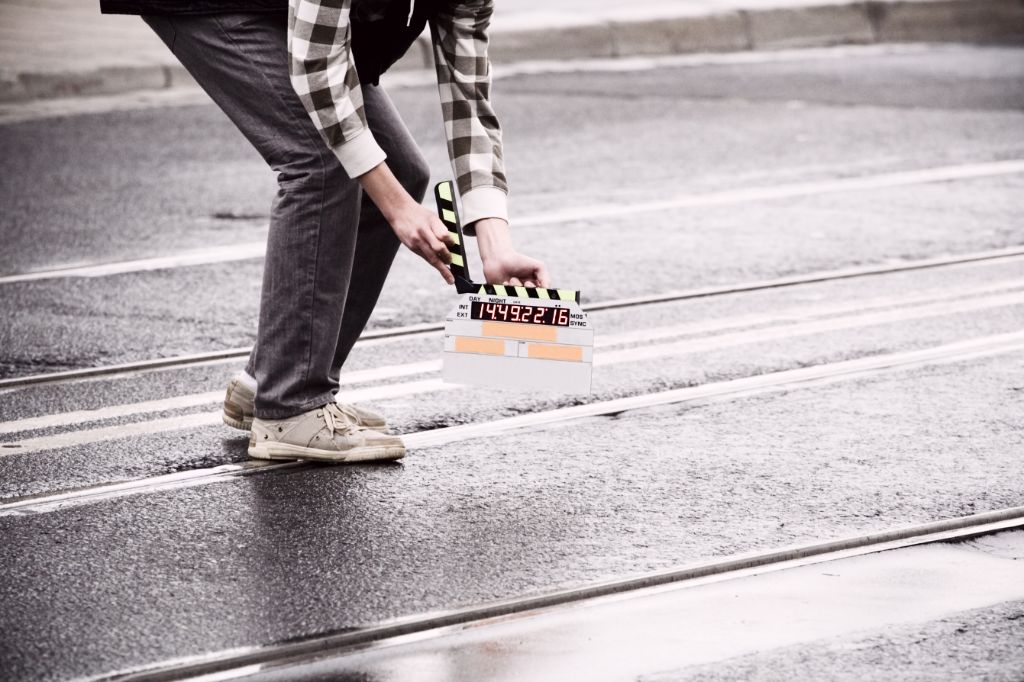 Moving over to the topic of style and aesthetics, the average person is probably already aware of the differences between American and European media, if only through generalizations and satire of one or the other. 
For example, if you ask an American person to describe French movies, there's a good chance that they'll mention black and white, seemingly random imagery, and characters with a nihilistic outlook. 
Similarly, if you ask the average French person to describe American movies, they'll probably default to explosions, action, and loud music. 
In actuality, neither of these impressions accurately describe the filmmaking of either country, but they do speak to staples of style that, on the whole, have shaped the media of that country. 
Philippe has worked in both the US and Europe. With a great deal of future work planned in the US, he has taken care to utilize a style that combines elements of European filmmaking, which he grew up with, and American filmmaking. 
"My roots are in Europe and my gaze is often turned towards the United States, so I have a way of directing that approaches American sensibility. This dual approach gives me the chance to make films that are not too 'exotic' for an American audience while bringing another culture to it."
Philippe feels that his short film, Carma, is a perfect example of this combination in action, as it was shot in Paris, using French and English dialogue along with a more British sense of humor. 
The short portrayed European characters in a way that mirrored American media, and it was perhaps this unique merging of ideas and sensibilities that helped the short film find so much success here in the US, success which included multiple awards at film festivals. 
Potential applications for this blend of American and European styles are myriad, and this blend is something we'll explore shortly. 
Working in luxury 
In the world of luxury products and brands, style is everything. This makes it a unique industry. Most companies creating products for consumption only pay attention to style in bursts, with the main goal being the practical function of each product. 
Philippe elaborates on the special quality of luxury as a whole and how his creativity is affected when working with luxury brands.  
"The world of luxury has always fascinated me in its search for perfection. The effort, the work, and the money it generates are used to produce the beautiful, the rare, and the pure. People need beauty. I love the beautiful, even as a concept. It feeds me. I like to make beautiful images and create extremely aesthetic atmospheres with a lot of finesse and detail."
Just as luxury products need to be designed with style at the forefront, luxury marketing, and sponsored content also needs to prioritize style and creativity, making Philippe an excellent fit for this work. 
Just take a look at any recent ad from a luxury brand. It doesn't matter whether the video is advertising a car or a perfume or a fashion line; there is always a strong sense of style, and in fact, many marketing videos from luxury brands don't bother to explain what each product does or why it's better than the competition. Instead, they use the brand's reputation and sensibility to immerse the viewer in a world of their own design. 
Working in the new world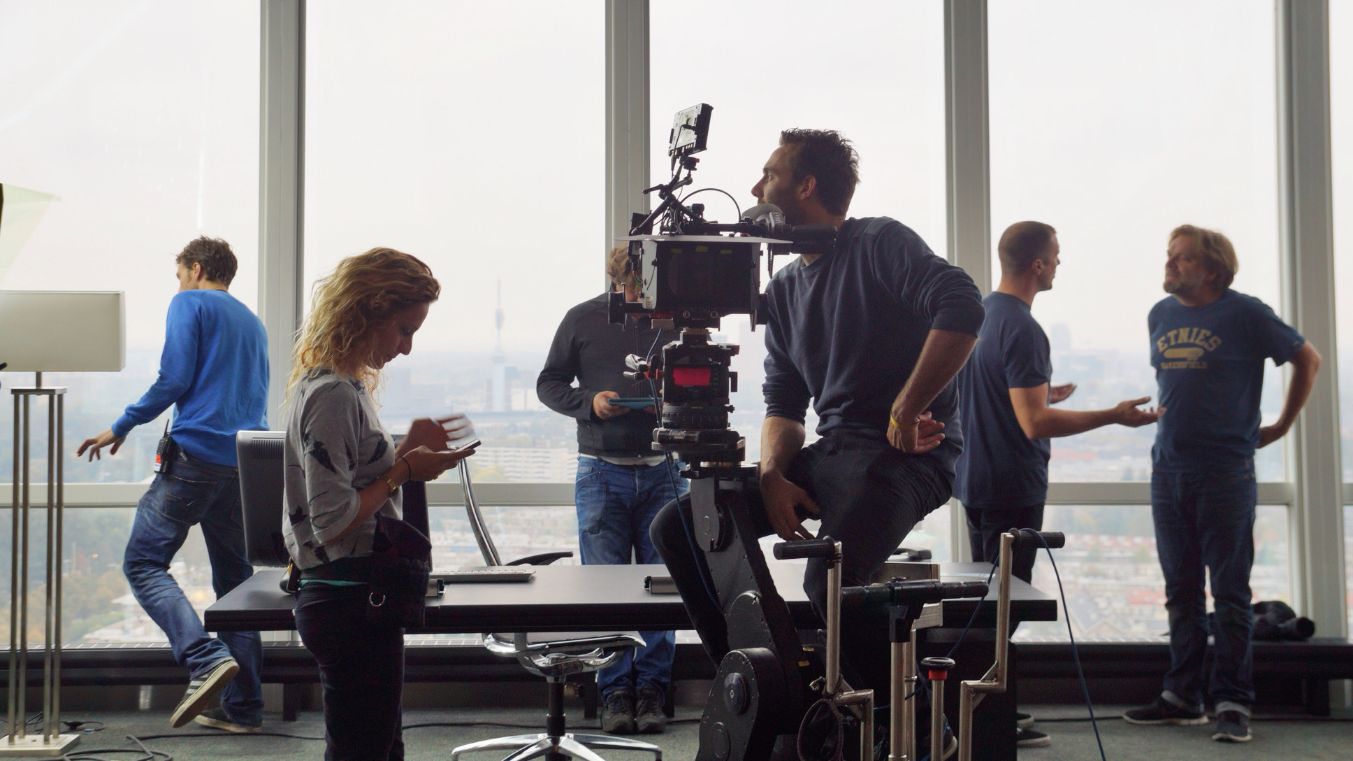 Lastly, Philippe's decision to work in the United States was certainly a big one, and it makes perfect sense based on his demonstrated ability to use elements of European culture and filmmaking in a way that doesn't scare off American audiences. 
But more than that, Philippe feels that there is a certain mindset in the US when it comes to opportunity and possibility, and it's a mindset that inspires his work and challenges him to find new and interesting ways to approach projects. 
"What pleases me the most about my future work in the United States is the chance to learn new methods, new techniques, and work with new clients. I think I'll get new freedom in creation too. In the United States, there's an idea that all opportunities are possible, that all projects are possible if you have a good idea, and that is obviously very exciting!"
With Philippe's proven skill, we have no doubt that his work here in the US will set itself apart from other work in the industry. 
In a very small way, his combination of European and American influences could contribute to a continental bridge between the two styles. 
Years down the road, similar work may even make audiences in both locations more open to media that's a little different from what they're used to. 
Currently, there's still a significant cultural divide between Europe and the US (and North America as a whole), but that may not be the case for long. 
As cultural diversity increased, both in marketing as well as filmmaking, there's definitely a chance that those stylistic barriers we have to live with today will come toppling down. 
Until then, it's all about the tiny steps, those rare moments when the media looks beyond contemporary trends to a wider range of influence and style.