Last Updated on January 18, 2022
Deciding to get divorced can be fraught with difficult choices, from deciding who gets what to whether or not to move. But some of the hardest decisions are choosing whether to get an online divorce or go the traditional route.
Both options have pros and cons, but we will discuss getting a divorce online in this article.
Why Couples Choose Online Divorce
So, why are so many couples choosing to get divorced online? There are many reasons, besides being fast and easy, getting an online divorce is affordable. Below is a list of some of the main benefits.
What could be easier than filing for a divorce from the comfort of your own home? Imagine not having to step foot out of your house to meet with lawyers? If you have a computer, you are sorted. You save money on gas and baby sitters and don't need to take time off work.
When it comes to the traditional means of ending your marriage, it could take a while before your divorce is finalized. On average, 3 months to 2 years, depending on how complicated your case is.
If you choose to get a divorce over the internet, most cases can be completed within 3 months. That is because your dissolution will be uncontested, which means it will go much faster than a contested break up.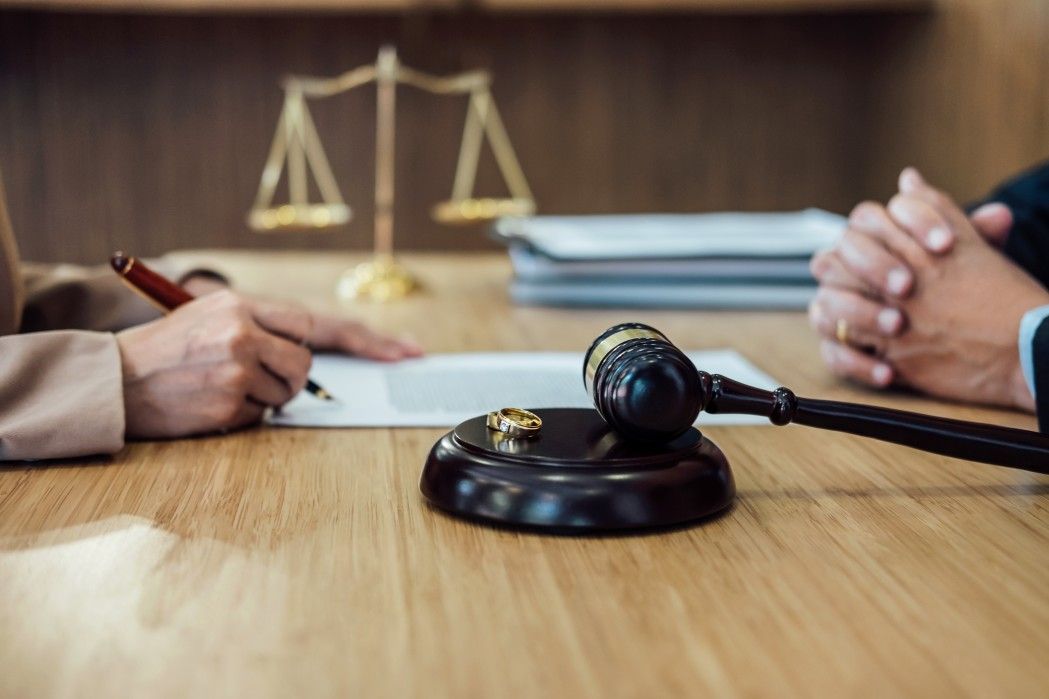 One of the biggest reasons couples seek to end their marriages online is that it is much cheaper than traditional divorce. Why is this? One of the biggest reasons is that you don't need to hire a lawyer. Hiring a lawyer is costly and can range from $75 an hour to $450 an hour. That adds up quickly over time! There might also be hidden costs using a lawyer, such as charges for call outs or sending emails.
On average, couples can pay up to $15,000 per person when they go the traditional route. If you want to save money, be sure to look at what different online divorce companies offer.
Most online dissolution services have packages starting from as little as $129, with no hidden costs. It will save you cash, time, and effort in the long run.
Couples also seek online divorce because it's less stressful. Not having to deal with lawyers, mediators, and court cases can do wonders for stress levels. This allows you more time to deal with your own emotions and that of your children. Saving money also cuts down on severe tension.
A reliable online divorce company will provide you with the right paperwork without mistakes. This is crucial because filing the wrong paperwork or a document with even one mistake can prolong the entire process. Knowing it is being done right by experts will make your divorce as stress-free as possible.
How Does Online Divorce Work?
Meet certain requirements
As mentioned above, online divorce is easy. You and your spouse just need to meet specific requirements before initiating your online dissolution.
For example, you will need to know your spouse's location. You will also have had to meet the residence requirements for the county and state in which you want to file.
Make sure you and your spouse are ending things amicably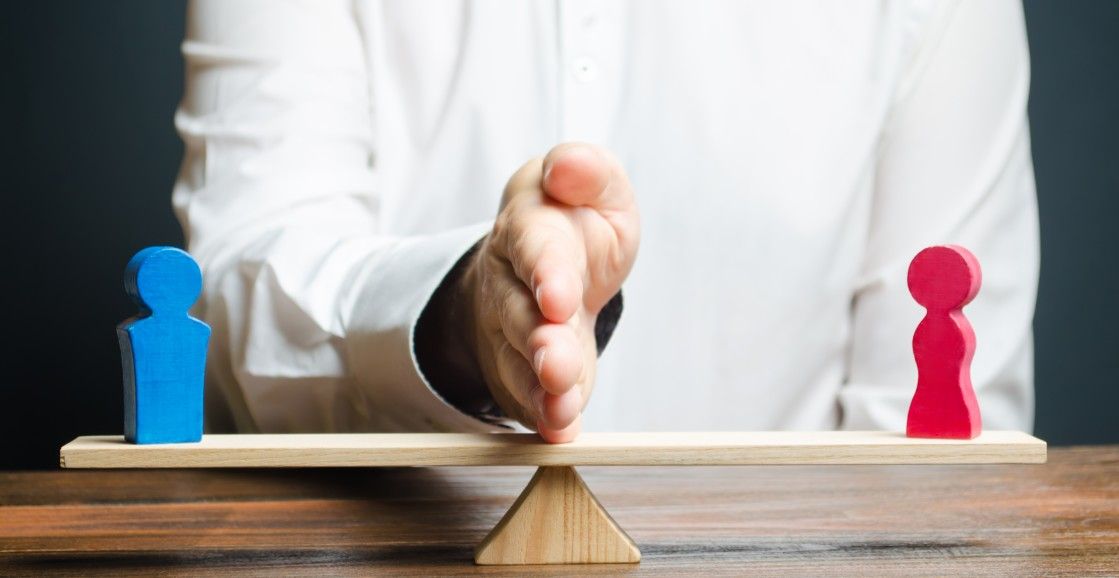 When it comes to online divorce, your case has to be uncontested. This means that you and your spouse agree on getting a divorce and how to divide your assets and debts. And if you have children, you also agree on custody, visitation schedules, alimony, and child maintenance.
If you and your spouse are not in agreement, then getting a traditional divorce will be the better option. You wouldn't want to sign something that could affect you for the rest of your life.
Choose the right company for you
There are numerous specialists to choose from. Some companies offer certain perks like filing your divorce papers for you or offering legal advice from lawyers. Compare a few different online services and see which company suits you best. Some might be a bit more costly, but that's usually because they offer more.
Fill out the questionnaire and get your paperwork
After you complete a simple questionnaire about your situation, the online service will draw up your divorce papers. They will be specific to your case based on the information you provided. So you will need to answer truthfully and collect all supporting documents. You will be prompted to disclose your assets, debts, any insurance policies which you might have, and so on. If you have children, you will be asked to fill out a form about your parenting plans regarding custody and maintenance.
File your divorce papers at your local courthouse
Upon receiving your completed paperwork, you will need to file it at your local courthouse. You will be required to pay a filing fee at the court. The amount varies from state to state, so be sure to check with your local court in advance.
Wait for your court date
You will need to get a court date for your case to be finalized. Most states have a mandatory waiting period before a final hearing can be scheduled, so you'll need to wait patiently. In most cases, you won't need to see a judge, but it may be required in some states.
Remember…
If you have any queries, the online divorce service you choose can help you. They offer advice on how to fill out the forms and where to have them filed. They will not be able to give you legal advice, though. But they may be able to direct you to a lawyer who can.
It is that simple! You will be helped every step of the way.
What are the cons?
As with anything in life, there are always positive and negative aspects.
Here are some of the cons of an online divorce:
If you have a complicated divorce with many disagreements, you won't be able to get an online divorce. You will need to seek the help of an experienced lawyer who can help you get exactly what you want.
Beware of newer companies. They might not have the experience to help you, and they could mess up your documentation. This could cause you to have to start over again from the beginning, which will lead to significant frustration.
The paperwork is not reviewed by attorneys, which means that it could come back to haunt you if there is a mistake.
In Conclusion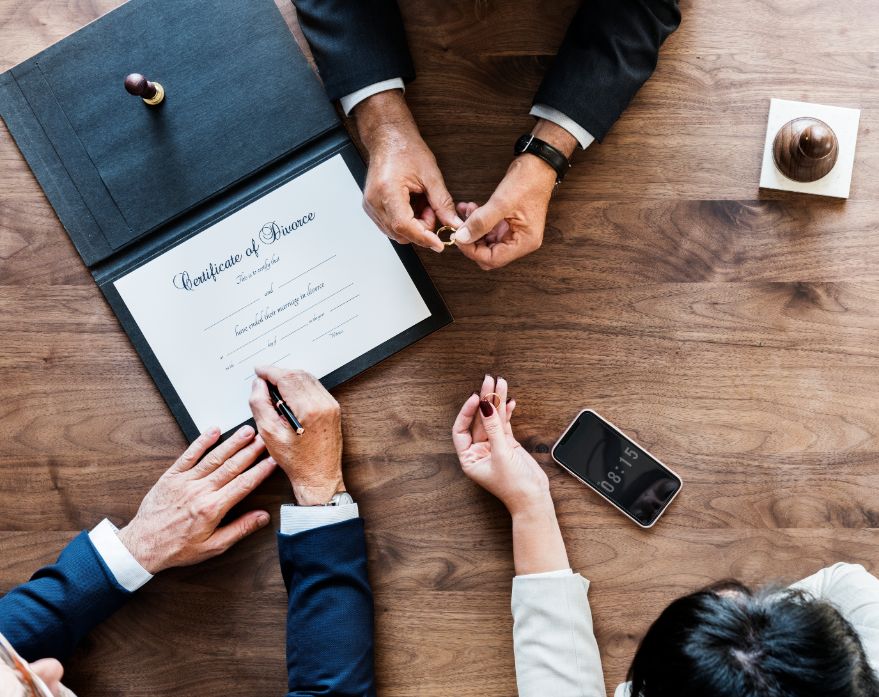 Getting a divorce online can be wonderful for those who want a quick and easy dissolution. Many modern couples choose this option, and with good reason, but beware, there are still some cons. With the right amount of research and preparation, you will be able to come out of your divorce triumphantly.