Last Updated on January 18, 2022
Real estate is no longer just the domain of the 'Baby Boomers' generation. Millennials have entered the age where they want to be part of this industry in a big way.
However, there is still a gap between agents and millennials when it comes to attracting buyers towards the property market.
These days, it's all about online marketing and social media. Any business that does not recognize this will not be able to appeal to new customers, particularly from the millennial and Generation Z pool.
As a real estate or marketing agency, you have to stay up to date with online marketing trends, so that you get as many leads as possible.
1. Post videos on YouTube and social media
You must keep in mind that millennials have grown up being bombarded with interactive visuals that speak directly to them. With the advent of smartphones and 4G technology, this has become even more prevalent. So, for marketing purposes, you must get on this bandwagon.
Don't just make videos that only showcase your listings and generically present them. Be creative and interactive. Make a few videos guiding millennials about the dos and don'ts of the real estate market and help them figure out the best avenues of investment.
Go for a conversational tone in these videos for maximum engagement, and share them on YouTube, Facebook, and Instagram. This will make your company popular within this generation, and build on their interest level in what you have to offer.
2. Make and share blog posts
Along similar lines, blog posts play a major role for companies wanting to attract new customers and retain old ones. Online marketing is all about getting more traffic to your website. As just focusing on direct traffic is not very productive, a blog is necessary for this purpose.
With a dedicated blog updated regularly, you can become a go-to source of information and advice for a large audience. It is significant to invest in good writers and editors for well-penned pieces related to the market.
This will also give your brand more visibility in Google search results, especially if you use proper SEO optimization methods.
3. Use the AICDC marketing technique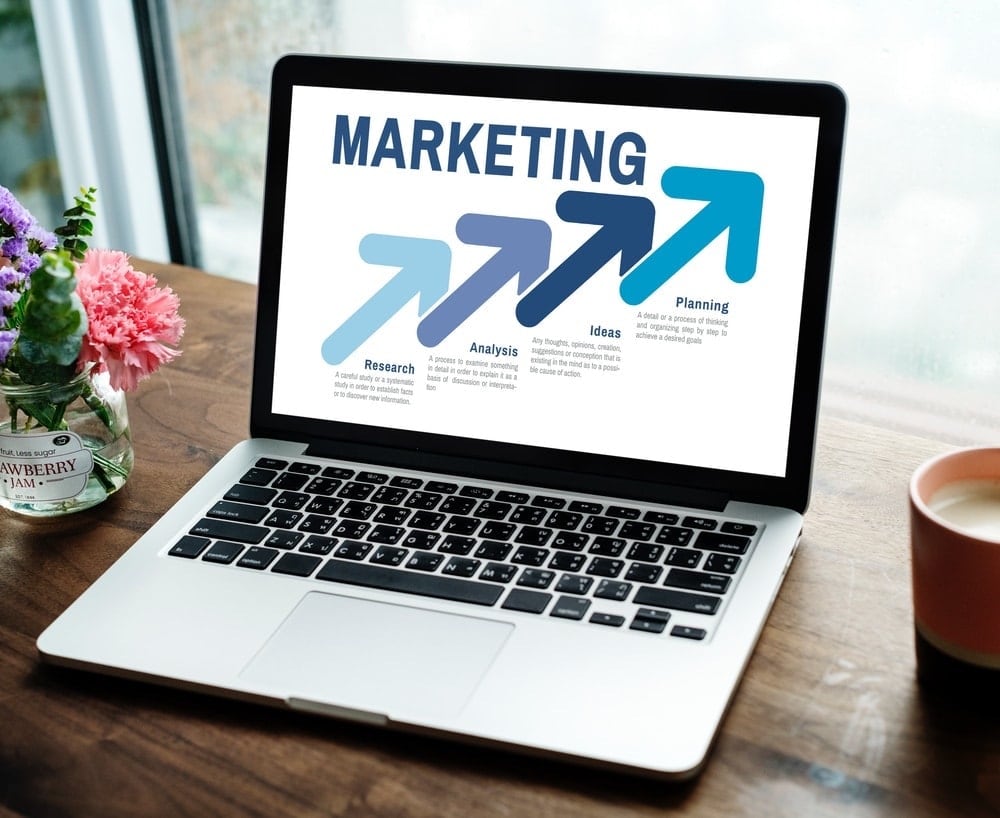 If you just market your company online haphazardly, then you're just pouring time, money, and effort down the drain. You might have seen numerous company videos that are quite pointless and do not fulfill their intended purpose.
Your online marketing must follow a strategy so that millennials are interested in what you have to offer and are convinced to approach your company.
A good rule of thumb is the AICDC marketing technique. This technique works as follows:
a) Attention: Grab your audience's attention with catchy words or visuals.
b) Interest: Retain this attention by asking questions about their needs and interests.
c) Conviction: This crucial stage is where you offer evidence related to your expertise and performance, such as testimonials or statistics.
d) Desire: Substantiate your claims with further evidence and marketing techniques to convince the viewer that your company is where their needs will be satisfied.
e) Close: Urging viewers to give a response is necessary, as it will help you close the deal. This also exhibits your confidence as a company and directly addresses viewers, so is quite important to engage with millennials.
4. Offer online services
Just marketing online is not a perfect strategy to attract millennials. The younger generations also avail most of their services online. If you market online, but only offer services on phone or physically, then you will not attract as many millennials.
Go for posting listings on real estate portals such as Prop, and also give direct links to your services in your social media captions. Make things as convenient as you can for millennials, and they will approach your company in droves.
Offer virtual tours of the properties you have up for sale, and give people the option to book them online. These sort of services will set you apart from conventional real estate companies and make you a leader in the sector.
So, take your business to new heights by appealing to millennials, who form the major segment of real estate buyers in this day and age.