Last Updated on March 8, 2022
This year, many teachers have had to adapt to an entirely new teaching style, often conducted completely online. Creative teachers are always on the lookout for fun, exciting, and engaging tools to use while teaching online, and one of the common options they're going with is live polling.
What is live polling?
Live polling is a way of collecting audience/student responses electronically, either online or via SMS messages. Rather than needing to wait for votes to be counted by hand, responses can be collected instantaneously so you can make use of the data right away.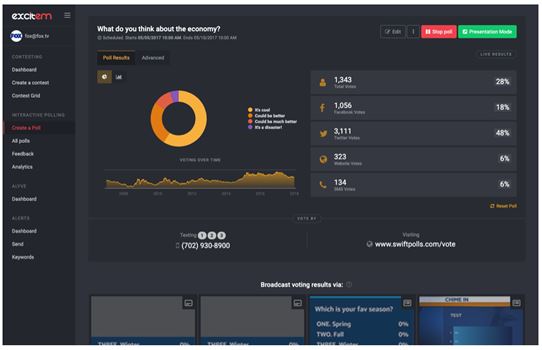 Not to mention, it also promotes trust in results by virtually eliminating the chance of human error.
It's used in classrooms to test subject knowledge, engage students, and help make learning fun. In other industries, it's used to determine customer satisfaction, get audience feedback, and to interact and engage with employees.
When teachers can't be with their students in person, utilizing electronic voting, polling, and games is a powerful way to make sure engagement rates stay high – or often even improve.
But when it comes to live polling for the classroom (whether in person or online) there are a number of ways to make use of it.
In the past, polling was thought of as a one-off tool, but now it's a versatile, flexible option, thanks largely in part to audience interaction software like Swift Polling.
What is Swift Polling?
Swift by ExciteM is audience polling software built with the user experience in mind. With advanced features and customization options, they've made it easy for teachers, business owners, or anyone who wants to conduct electronic polls, games, quizzes, and more, to do so easily and quickly.
Here are some of the ways teachers are utilizing student polling software.
PowerPoint polling
Many teachers utilize PowerPoint presentations in the virtual classroom or in person. Swift Polling lets you easily embed your poll into your presentation so you don't need to exit out of the application or click through slides to find it.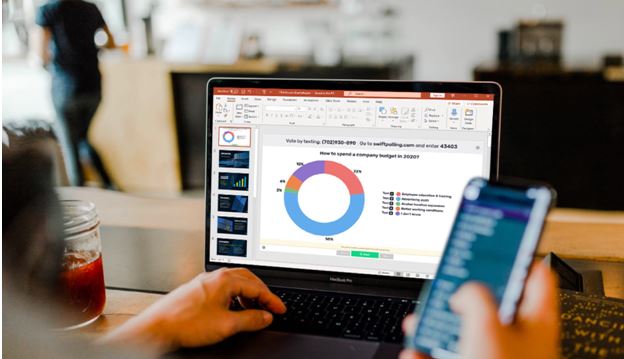 A link to your poll can be displayed directly within your PowerPoint, or the number your students should text to participate can be displayed across the top of each slide.
Once you've embedded a poll within your PowerPoint presentation, you can even choose to display the results you collect in real-time on a PowerPoint slide.
PowerPoint polling with Swift makes it easier than ever to keep up with your students in real-time.
SMS and web polling
Want to quickly test subject knowledge or get your students' opinions without a lengthy or disruptive process? Then SMS and web polling for the classroom will be your new favorite thing!
Many teachers are frustrated by their students' use of their mobile phones in class. With SMS polling, you can have your students use their device for something useful and engaging: taking part in your SMS poll!
You can ask them questions about their opinions on certain topics, what they'd like to learn next or test them on a particular subject to determine how well it's understood.
If your students have computers or Internet access on their smartphones, web polling is another great way to interact and engage with them. Your students can click on a link you share with them and instantly participate in your web poll – no hassle or signup required!
As you collect results from SMS or web polls, you can display the results with your students in real-time. This is a helpful way to encourage discussion between students on important topics and keep the focus on your content.
Live quizzes and games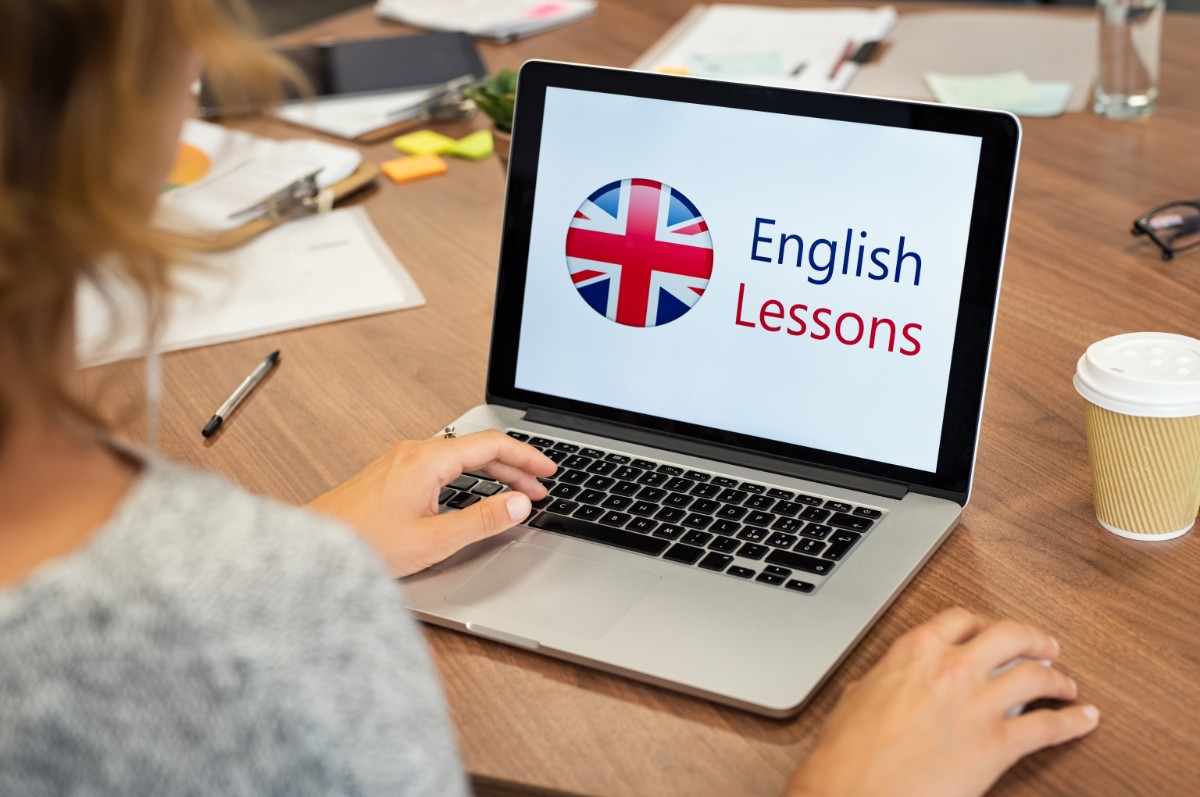 Any teacher will tell you how important compelling, fun graphics are to assist in subject retention and engagement in the classroom. And what better way to include a fun visual element than with live quizzes and games?
Students of all ages appreciate the interactive element of gamification, and it's incredibly useful for teachers too.
One of the most popular ways to use live quizzes and games in the classroom is with trivia games. Often, your students won't even realize they're being tested because they're having too much fun taking part!
As you collect trivia responses, you can choose to display the winners on a real-time results board. This is useful if you want to encourage friendly competition between your students and drive them to score higher.
You can even offer prizes for top contenders or random participants to make it even more engaging.
To add the visual excitement, choose to brand your quizzes and games with your school's colors, or add fun images and cartoons.
Interactive Q&As
Most teachers strive to keep an open dialogue with their students and create a learning environment that's conducive to sharing. Teachers want their students to feel comfortable asking questions, but it's not always easy to do this.
Often, students are reluctant to raise a hand to speak out or ask a question. Not to mention, when multiple students have their hands up, it can become disruptive and time-consuming.
With live Q&As from Swift Polling, interacting with your students is easier than ever before.
Your students can now submit their questions electronically, and you can even enable anonymity features to encourage shy students to speak up knowing their identity won't be shared.
When questions are collected, you'll be able to see patterns in the questions. This not only highlights the areas you need to cover most but helps minimize repetitive questions.
As the host of the live Q&A, you can moderate questions before they're shared with your students too. If you want, you can also filter certain words out altogether!
If you'd like, you can even turn the tables and have your students answer questions for you to test subject knowledge, or even just to get to know them better.
Live polling for classrooms
Now that you know all about the best online voting service for teachers, it's time to start using Swift Polling in your classroom.