Last Updated on March 8, 2022
The World Health Organization tells us 420,000 people die as a result of contaminated food every year. Great Britain reports one million food poisoning cases each year.
Food-borne illnesses are responsible for some restaurants being fined for improper food handling and suffering a hit to their reputations. 
Why is Food Safety Important for Bars and Restaurants?

NBC News performed a study of the ten biggest food chains in the country. The survey company hired by NBC News studied 100 stores in each of the ten chains: Taco Bell, McDonald's, Wendy's, Burger King, KFC, Subway, Dairy Queen, Jack In The Box, Hardee's, and Arby's.
The hundreds of Health Department citations found bugs, rodents and their droppings, unwashed hands, improper food storage temperatures, dirty food preparation surfaces, and cross-contamination of raw and cooked meats.
The study reported several cases of illness in which two customers almost died. These are why food safety is important to restaurants but, more importantly to their customers.
This is no different for bars and nightclubs that serve bar food, or even those that don't. Keeping a clean environment and hygiene is just as important for bars to keep consumers' drinks germs-free.
Food Safety Processes and Tools
To ensure customer health, there are tools and processes restaurants can use. The first is training food handlers to wash their hands frequently using anti-bacterial soap and warm water. Gloves are a second choice for safe food handling. Other tools and processes include:
1. Keep Prep Surfaces and Tools Clean

Surfaces upon which food is prepared should be cleaned every two hours with a one-part sanitizer to a two-part water mixture. Keep food and drink preparation utensils like barware, glassware, knives, spatulas, spoons, food containers, and other utensils clean in the same manner.
2. Keep Food at the Proper Temperature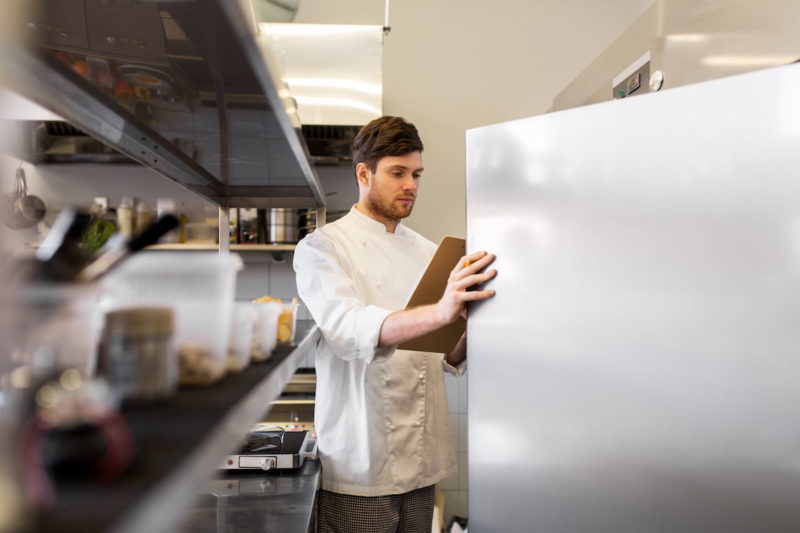 Bacteria gets into food when the temperature gets above 40 degrees Fahrenheit or above 140 degrees Fahrenheit. Cold foods must remain at 41 degrees or below. Hot foods must remain at 135 degrees. 
Heat and steam tables only keep food warm. If they slip into the danger zone, they should be reheated immediately to ensure food safety. The food is considered unsafe after two hours at or above safe temperatures.
Running a restaurant or bar can be time-consuming and hectic at times. Time spent monitoring food safety temperatures can be severely curtailed.
Try remote monitoring provides alerts for the restaurateur and a method of ensuring proper food temperatures through wireless monitoring.
3. Upgrade Your POS to Help Keep Track
An advanced POS system can track everything from menus to sales, keeping inventory and keeping track of invoicing, from controlling the lighting to controlling the computers, and the most important, tracking temperatures for food safety. 
Additionally, an advanced POS system helps you manage inventory so you can make use of foods according to their expiration date, reducing food waste and costs.
While this may seem more obvious for restaurants, bars that sell drinks only still have an inventory to manage, which typically includes produce. No one wants a mold lime in their drink.
4. Control the Pests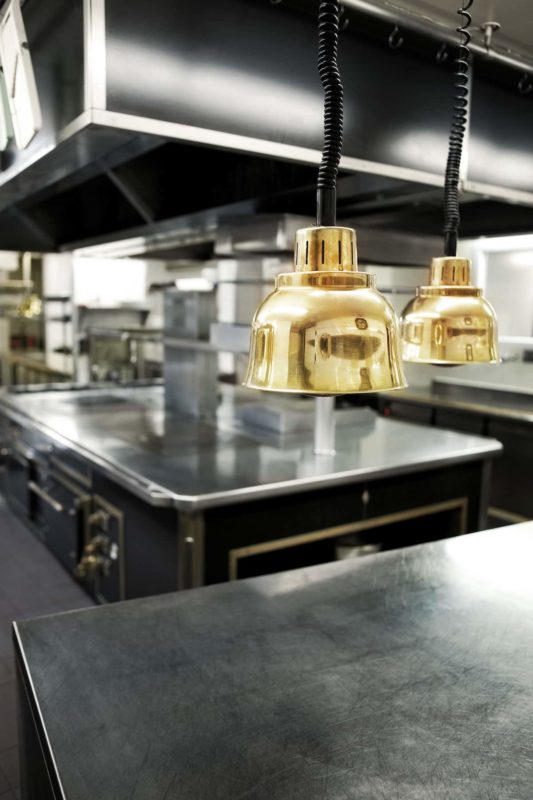 Don't get a Health Department citation for pests and their droppings. Some pests will always get into a restaurant due to the warmth, food, and moisture necessary to remain alive.
It's simple to keep a tight schedule of pest control on the premises, but keeping shelving and food prep surfaces clean is vital to food safety.
A Final Thought
Proper food safety and handling is essential to a restaurant's continued longevity. Just a few safety practices and tools is all it takes to ensure your customers' health and good opinion of your enterprise.