In this new, content-driven, internet marketplace, websites and bloggers need a lot of content for their sites to stay relevant. You also want your content to stay fresh, exciting, and interesting.
That is hard to do if you're the only one producing the content for your webpage or blog. One of the best ways to effectively and efficiently diversify your blog is to diversify who is creating your content.
Here are 8 of the best sources we've found for quality content creation.
1. Toptal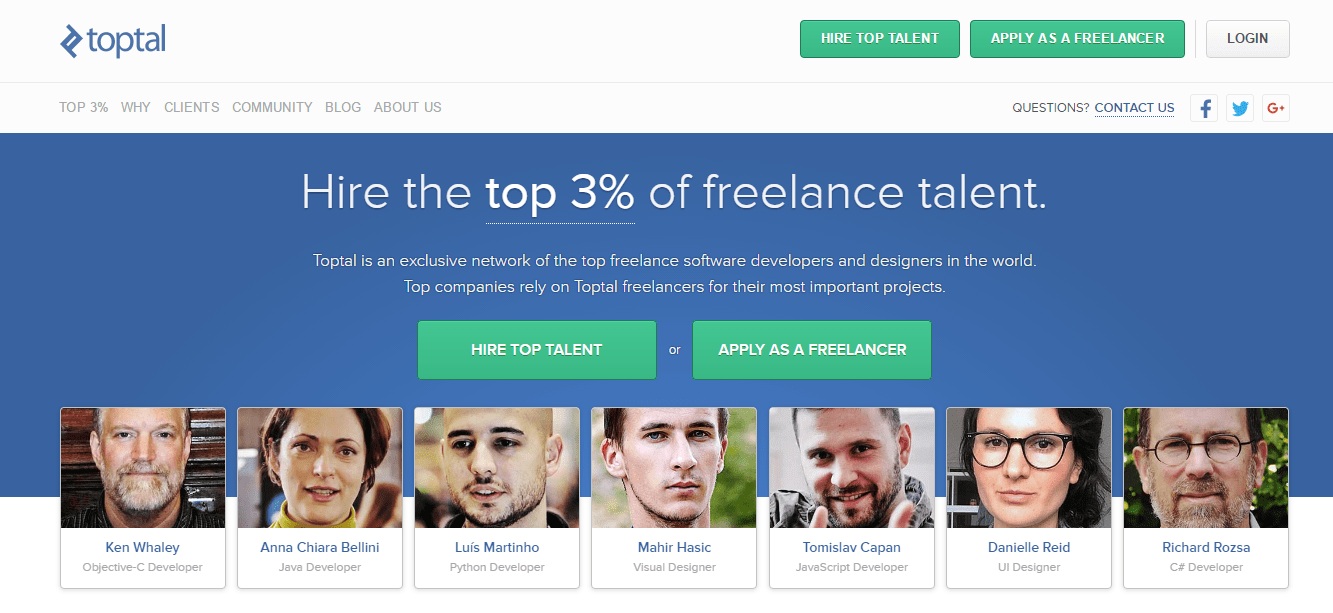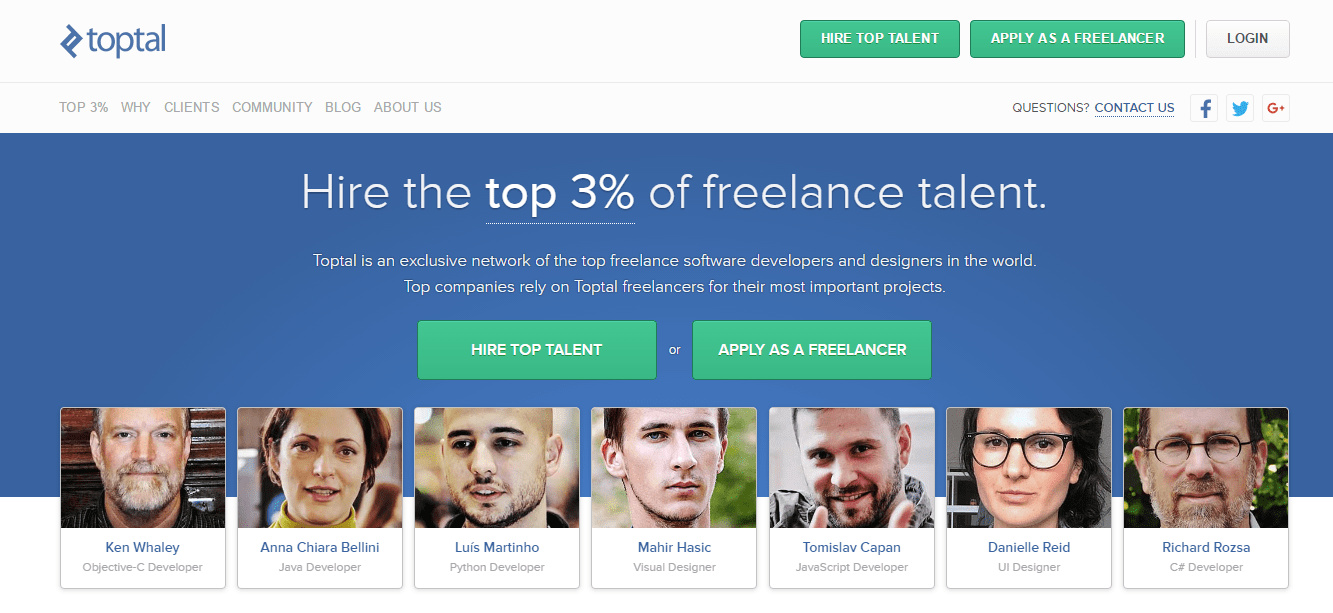 Toptal is an exclusive network of freelance engineers and designers. They specifically look for great problem solvers. They pride themselves only hiring the top 3 percent of applicants, or put another way only 3% of applicants pass their rigorous application process.
They list an extensive list of the programs their engineers and developers are proficient in. Every time you work with a new Toptal freelancer you have a trial period to decide whether they're a good fit you and your needs.
If you don't find them to be "extraordinary" you keep any work they did during the trial period.
2. Speedlancer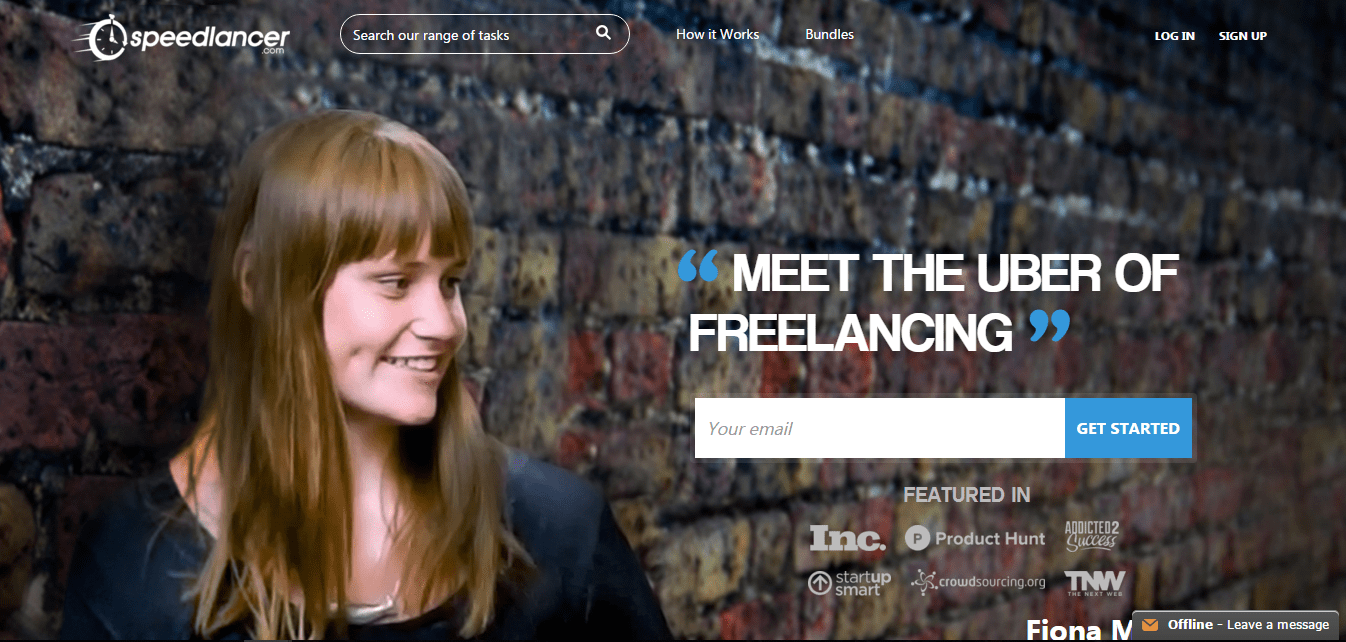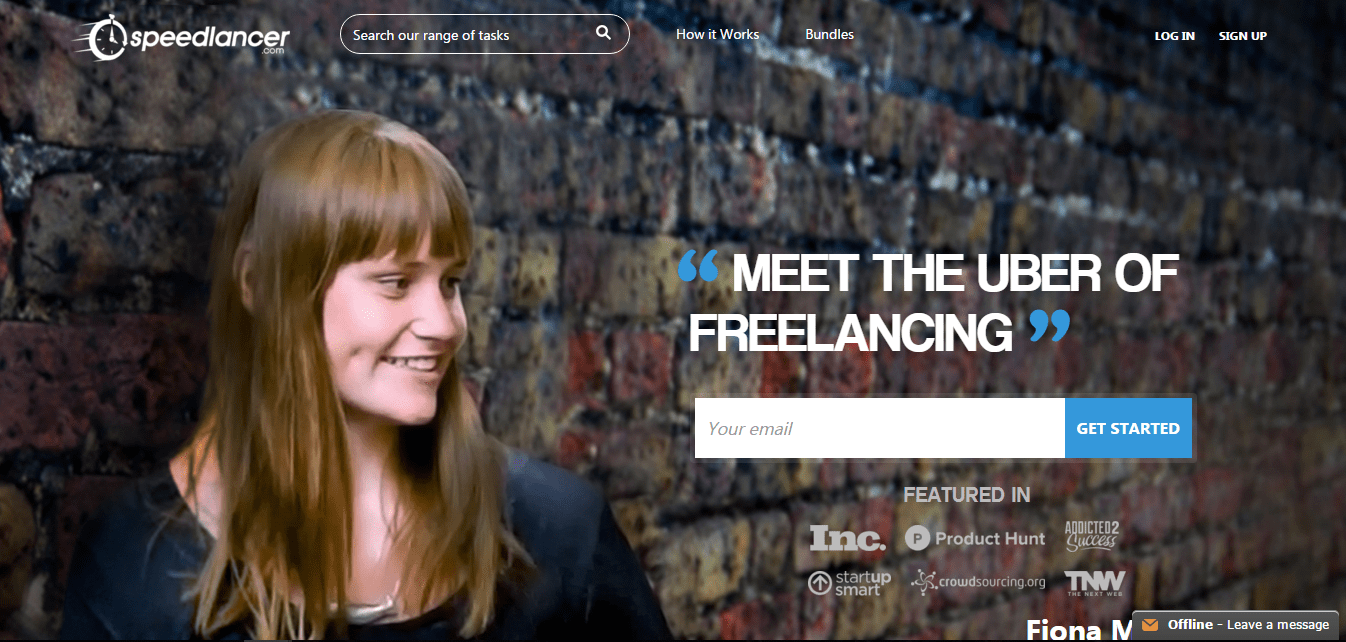 Speedlancer offers a bunch of common tasks for flat prices. You can get a 600 word blog post for $59. They also offer services in social media, graphic design, web research, lead generation and logo design.
Their flat price system makes hiring a freelancer for your project simple and straightforward. They also do content re-writing which is a great option to diversify your content without spending a lot of money.
If you have writing, content needs they have a solution for your needs and your price range.
3. Boom Essay Service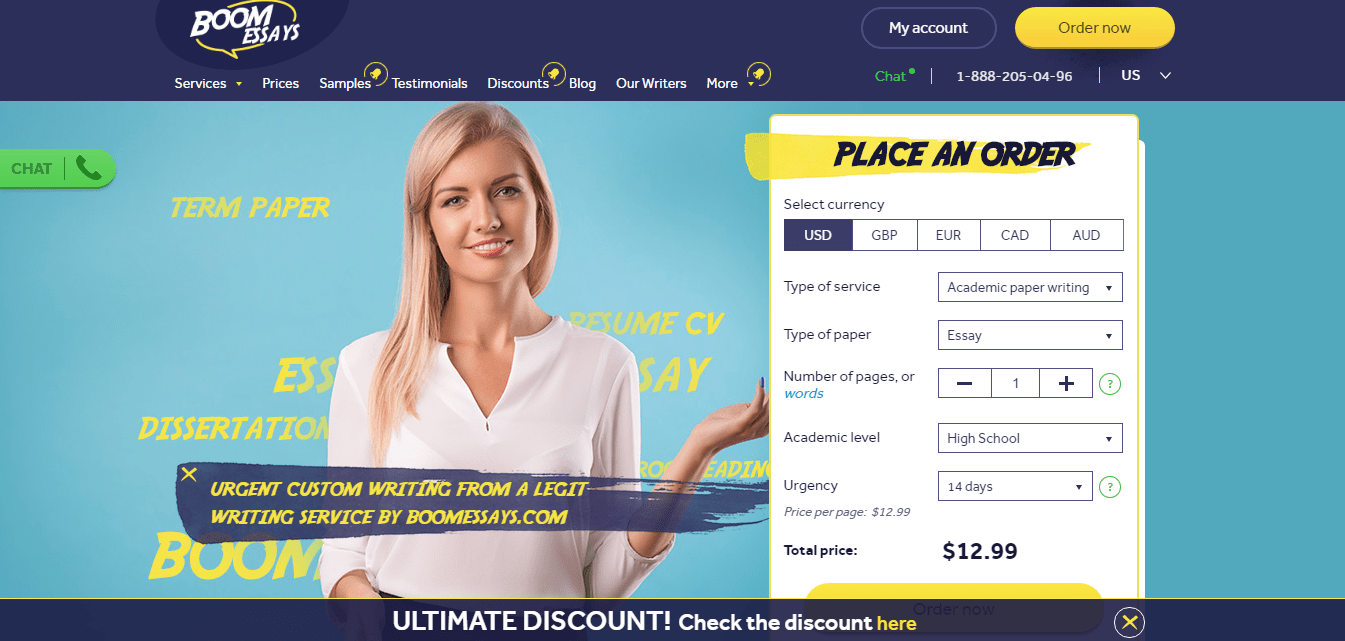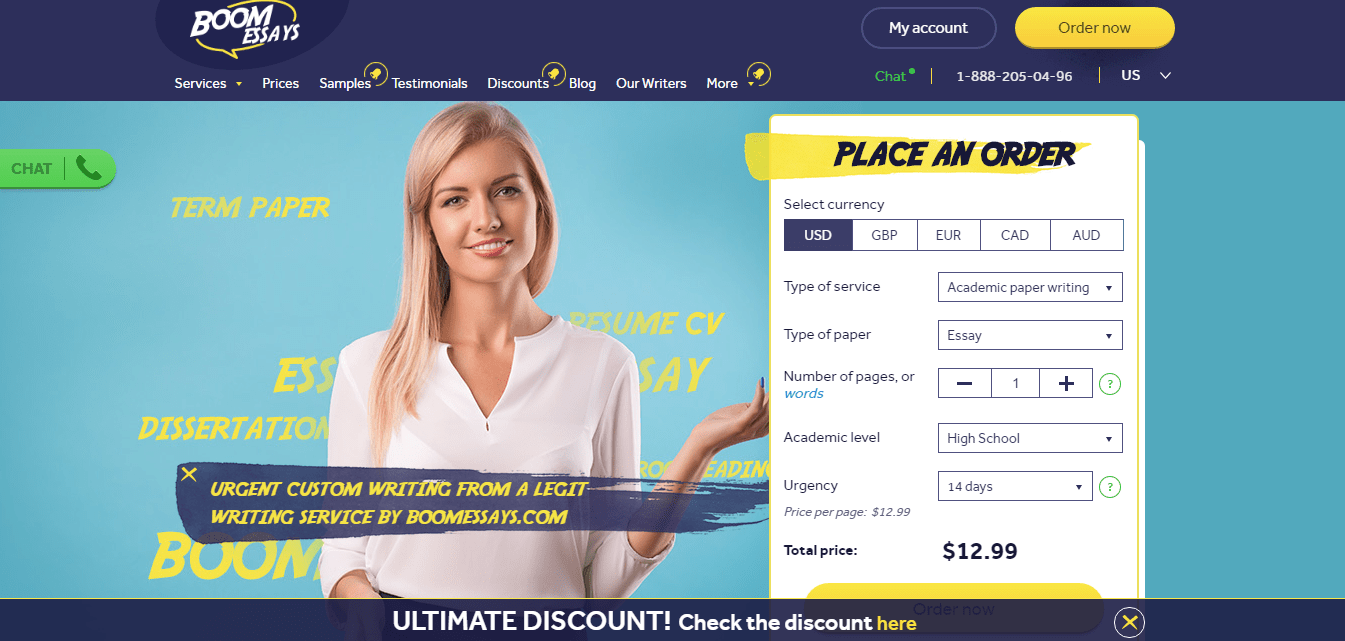 If you need urgent, custom writing at a reasonable price, you should start your search at Boom Essay Service. Their turn-around times cannot be beat. They offer professional quality content writing, for a reasonable price, and produce the work when needed.
They are reliable and easy to communicate with. Boom Essays is another great option if you'd like to add additional content to your website. The samples available on there website do a great of showing the range of writing styles of available and the caliber of work Boom Essay writers are producing.
4. SimplyHired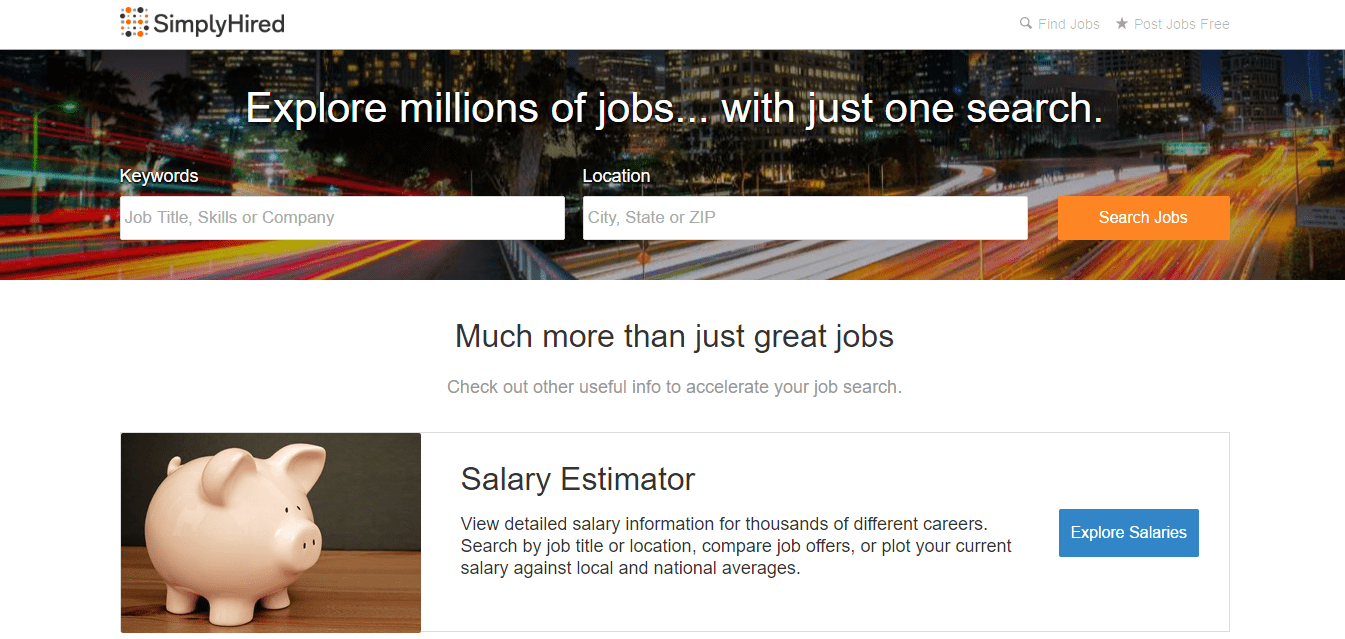 If you want the writers to come to you, this can be a great option. On SimplyHired you post exactly what you're looking for, for free, and the writers apply for the job. This allows you to have writers compete for your job.
It takes less than 5 minutes to post your job and then you'll get notifications, via email, when applicants apply. You can choose to promote your job in you want to find a freelancer quicker and there's lots of flexibility in communication and management available.
5. Penflip
If you always envisioned doing all your own writing for your website or blog, Penflip is a great way to work collaboratively with others but still being able to produce higher quantity and quality content.
At Penflip you upload what you're working on and then editors and contributors make suggestions to your project but you always have the control on whether to accept the suggestions.
This is a great tool to try in you need additional content but you're not quite ready to give up the control on writing it all yourself. They have a 30 day money back guarantee so you have nothing to lose.
6. EssayRoo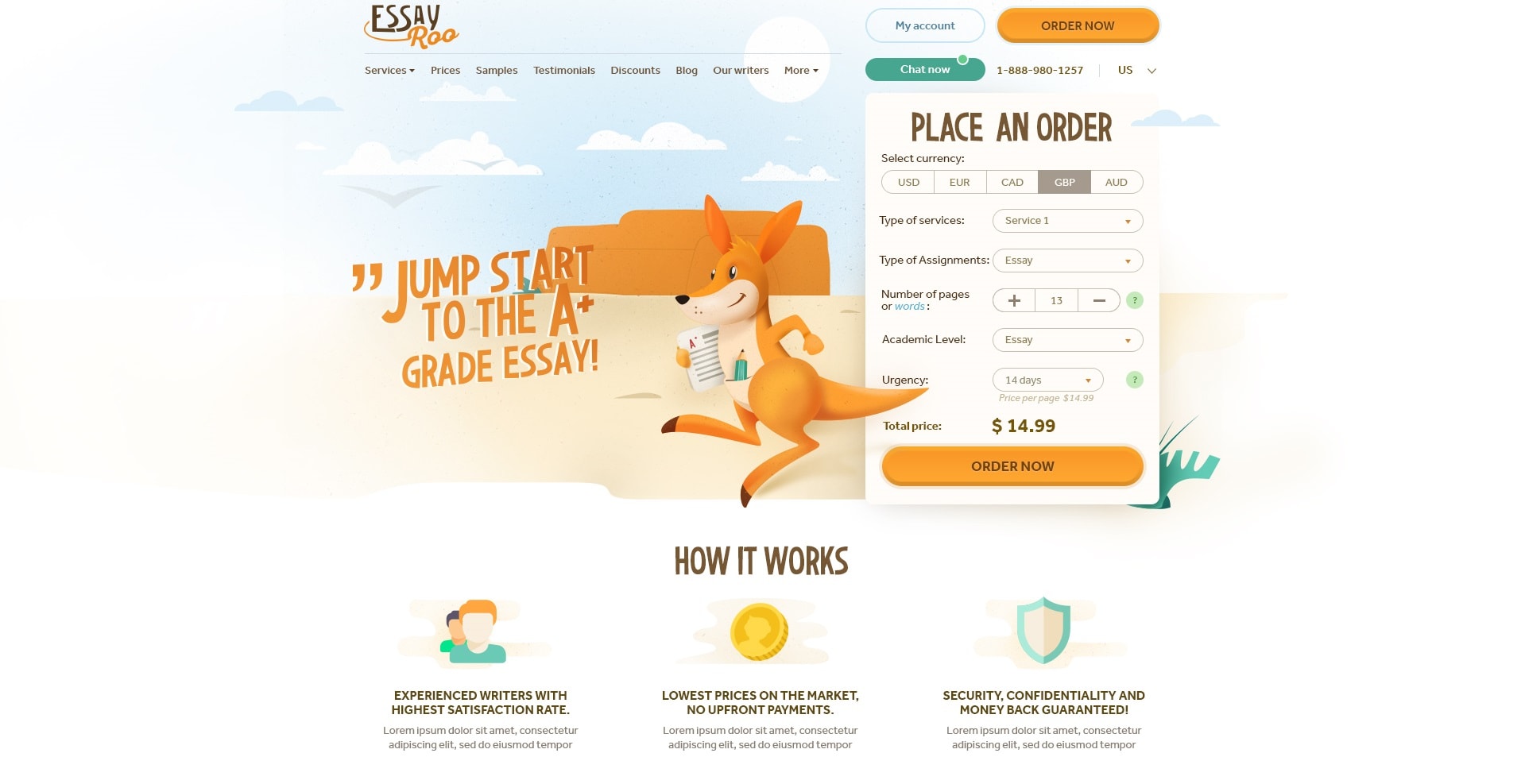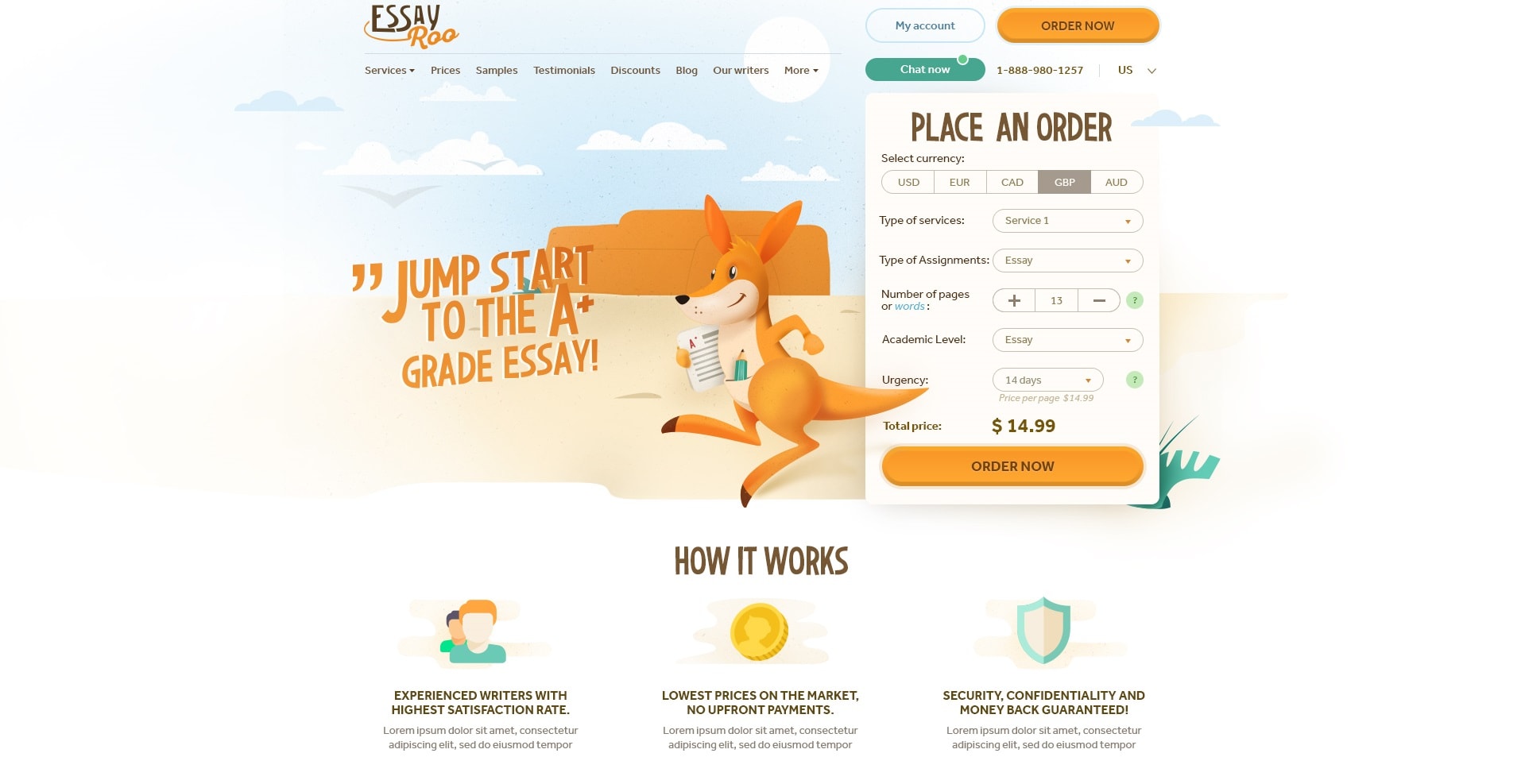 Australian writing service EssayRoo is "your one-stop writing solution." Every customer gets a personal writer so that they will get to know your tone, style, and brand.
After using Essay Roo it's easy to see why they are the most popular and trusted professional writing service in Australia. One of the unique features of Essay Roo is that they can handle the more data intensive posts and content.
They can handle your case studies, lab reports, and data compilation. That type of content is not always the easiest to have written by freelance writers but Essay Roo can handle that type of content creation for you.
7. Gradlancer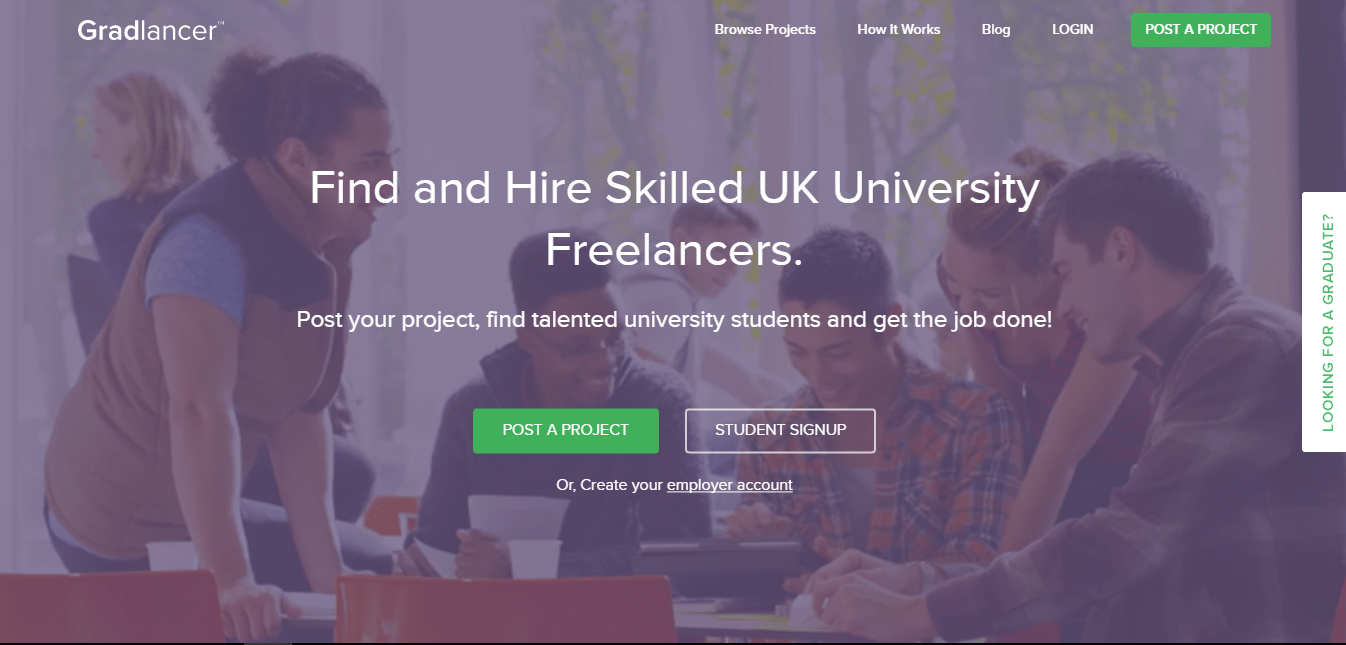 Gradlancer is a very innovative company based in the U.K. that pairs your project needs with university students. Their reasons for utilizing student talent make sense; students are specialized, flexible, and affordable.
They offer a very wide range of subject matter and you're sure to find a student knowledgeable in your subject matter. It's a very simple process; you post a project, students bid on your project, you pick a student, and then they complete the project.
This platform also gives you the opportunity to work with one student multiple times if you find a good fit for your needs or you can use a lot of different students if you want a variety of styles and tones from your content.
8. Valoso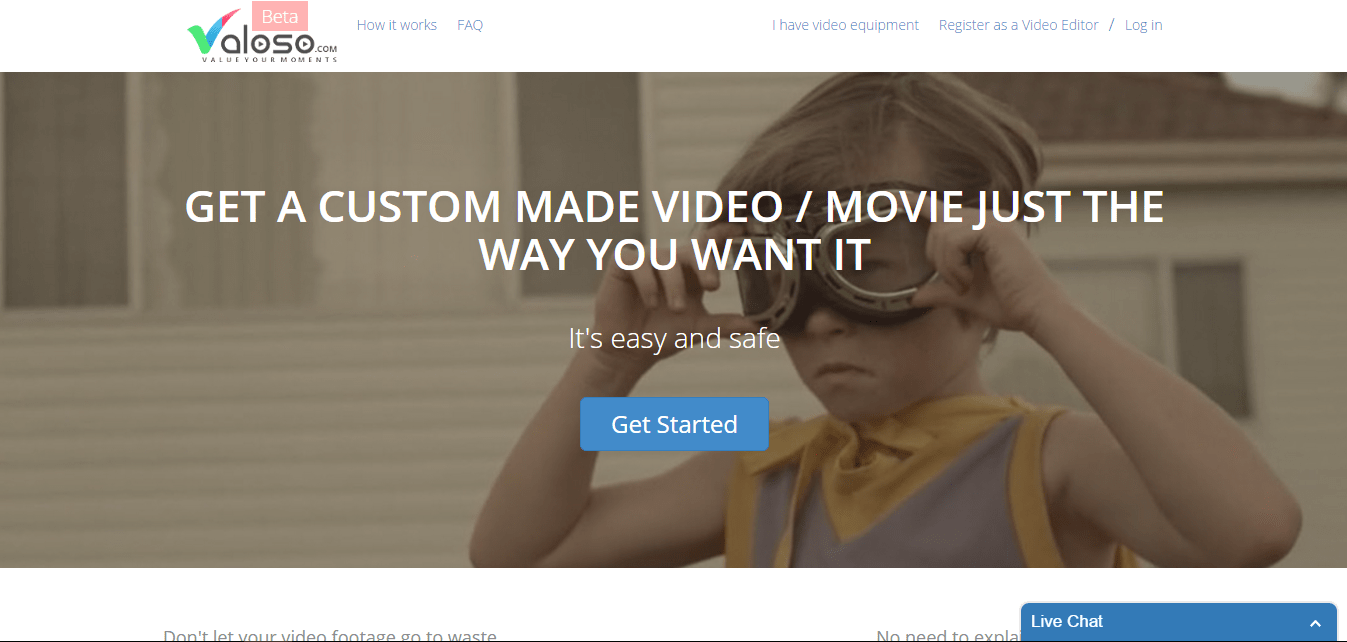 We've talked a lot about written content for your website in this article but here's a great option for getting custom video or movie content for your website or blog.
So simple and easy to use there videos editors can produce easy, fast, and secure content for all your video and movie needs. Adding additional video or movie content is a great way to diversify your content.
Valoso can make any type of video in various different genres and using all the different industry techniques. They can handle action sport videos, wedding videos, and even animation.
If you're felling the pressure to create and publish more and more content and you're starting to feel buried by all the content you need or want to produce, try one of these tools.
It takes some of the heavy lifting off the website owner or blog writer and allows you to focus on other aspects important aspects of your blog or website.
It will also allow you to make you website more dynamic and interesting. With these resources, you can have the quality content you need for your website or blog.