Last Updated on January 12, 2022
Who Is Ozzy Osbourne?
John Michael "Ozzy" Osbourne is an English singer, songwriter, actor, and television personality who gained recognition in the 1970s as the lead vocalist of the heavy metal band Black Sabbath. In 1979, Osbourne was fired from the Black Sabbath band due to drug and alcohol problem, forcing him to pursue a solo music career.

Besides music, Ozzy Osbourne has also pursued a successful career in the entertainment industry. Osbourne became a reality television star in the early 2000s, appearing as himself in the reality show The Osbournes aired on MTV.
Quick Facts
Birth Place:.
| | |
| --- | --- |
| Full Name: | John Michael "Ozzy" Osbourne |
| Popular Name: | Ozzy Osbourne |
| Gender: | Male |
| Birth Date: | December 3, 1948 |
| Age: | 73 years |
| Parents: | John Thomas "Jack" Osbourne and Lilian Unitt Osbourne |
| Siblings: | Gillian Osbourne, Iris Osbourne, Jean Osbourne, Paul Osbourne, and Tony Osbourne |
| Birth Place: | Aston, Birmingham, England |
| Nationality: | English |
| Ethnicity: | British |
| Education: | Prince Albert school |
| Marital Status: | Married. Previously married to Thelma Riley (from 1971 until their divorce in 1982) |
| Sexual Orientation: | Straight |
| Wife/Spouse: | Sharon Arden Levy |
| Children: | Jessica Starshine Osbourne and Louis Osbourne (from his first marriage to Thelma Riley), Elliot Kingsley Osbourne (adopted from Riley's previous relationship), and Aimee Osbourne, Kelly Osbourne, and Jack Osbourne (from current marriage to Sharon Arden) |
| Dating: | N/A |
| Net Worth: | USD 220 million (as of March 1, 2021) |
| Source of Wealth: | Singing, Songwriting, Acting, Television, and Other Ventures |
| Height: | 5′ 10″ (1.78 m) |
| Weight: | 76 kg; In pounds: 168 lbs. |
Early Life and Career Information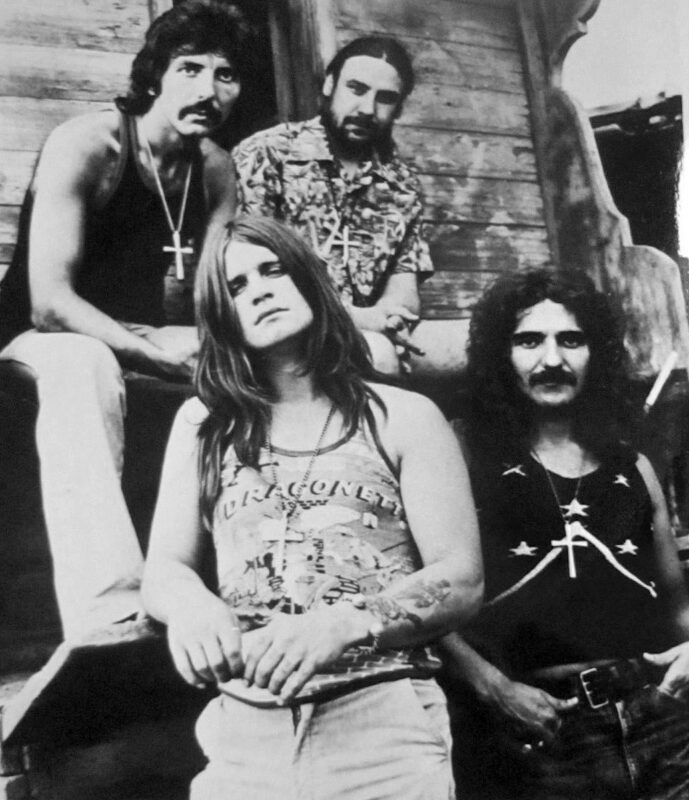 John Michael Osbourne was born on December 3, 1948, in Aston, Birmingham, England, to John Thomas "Jack" Osbourne and Lilian Unitt Osbourne. His father was a toolmaker at the General Electric Company, whereas his mother was a factory worker.

Growing up, Ozzy Osbourne was an ardent fan of the Beatles. In a reflective interview, Osbourne claimed that the Beatles' 1963 song 'She Loves You' inspired him to become a musician.

At the age of 15, Osbourne left school so he could pursue his musical ambitions full time. He accepted a few odd jobs to make ends meet, including working as a construction site laborer, car factory horn-tuner, apprentice plumber, and abattoir laborer.

Osbourne is also reported to have dabbled in crime as a young kid. At some point, he was arrested and convicted of burgling a clothes shop. He ended up spending 6 weeks in Winson Green Prison following his father's refusal to pay the fine, ostensibly to teach Ozzy a lesson.

Ozzy Osbourne kicked off his professional music career in 1967 by joining the band Rare Breed as the vocalist. Unfortunately, the band broke up after performing only two shows.

Following the break-up of the Rare Breed band, Ozzy Osbourne teamed up with former fellow Rare Breed member Greezer Butler to found the band Polka Tulk Blues, alongside drummer Bill Ward and guitarist Tony Iommi. In 1969, Polka Tulk Blues members agreed to change the band's name to Black Sabbath.

In January 1970, Black Sabbath released their first single titled 'Evil Woman.' The following month, the band released their debut self-titled studio album. Black Sabbath went on to release numerous albums over the next few years, including, Paranoid (1970), Master of Reality (1971), Volume 4 (1972), Sabbath Bloody Sabbath (1973), Sabotage (1975), Technical Ecstasy (1976), and Never Say Die! (1978).

Most of these albums were critical failures but commercial successes. For instance, Volume 4 was certified gold within a month of its release while Master of Reality achieved the same status within two months, despite unfavorable critical reviews.

In April 1979, Ozzy Osbourne was fired from Black Sabbath due to alcohol and drug problem. Later that year, Osbourne founded the band the Blizzard of Ozz in Los Angeles, California. In 1980, the Blizzard of Ozz released their self-titled debut album, marking the beginning of Osbourne's solo music career.

Osbourne has since followed up with eleven more studio albums, including:

• Diary of a Madman (1981)
• Bark at the Moon (1983)
• The Ultimate Sin (1986)
• No Rest for the Wicked (1988)
• No More Tears (1991)
• Ozzmosis (1995)
• Down to Earth (2001)
• Under Cover (2005)
• Black Rain (2007)
• Scream (2010)
• Ordinary Man (2020)

Besides singing, Ozzy Osbourne has also dabbled in acting over the years. Osbourne made his debut film appearance in 1986's Trick or Treat. He has since appeared in scores of other films, including The Jerky Boys: The Movie (1995), Little Nicky (2000), and Ghostbusters (2016).

In the early 2000s, Ozzy Osbourne became a reality television star courtesy of his own show The Osbournes. He appeared on the show alongside his wife Sharon and two children Kelly and Jack. Osbourne also co-stars alongside Kelly and Jack in the series Ozzy & Jack's World Detour.
Ozzy Osbourne's Net Worth
Ozzy Osbourne has enjoyed astounding success both as a solo artist and a member of the Black Sabbath music band. As of March 1, 2021, Osbourne had a net worth of $220 million.

As of the time of writing, Ozzy Osbourne has sold over 100 million albums.

Besides album and record sales, Osbourne also makes money from touring. The Prince of Darkness is currently on a tour titled 'No More Tours II', which he embarked on in 2018. Before that, Ozzy had gone on fifteen tours, namely:

• Blizzard of Ozz Tour (1980–1981)
• Diary of a Madman Tour (1981–1982)
• Speak of the Devil Tour (1982–1983)
• Bark at the Moon Tour (1983–1985)
• The Ultimate Sin Tour (1986)
• No Rest for the Wicked Tour (1988–1989)
• Theatre of Madness Tour (1991–1992)
• No More Tours Tour (1992)
• Retirement Sucks Tour (1995–1996)
• The Ozzman Cometh Tour (1998)
• Merry Mayhem Tour (2001)
• Down to Earth Tour (2002)
• Black Rain Tour (2008)
• Scream World Tour (2010–2011)
• Ozzy and Friends Tour (2012)

The film and television industries have also contributed immensely to Ozzy Osbourne's net worth. Osbourne has been acting from the mid-80s, in addition to starring in various television shows.
Lessons from Ozzy Osbourne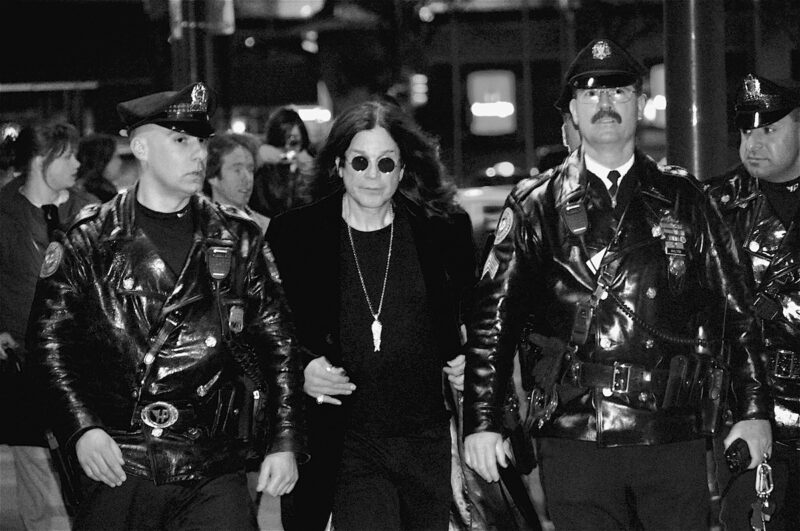 1. Face your fears

When he was 11 years old, Ozzy Osbourne suffered physical and sexual abuse from school bullies. These incidences no doubt left him terrified and withdrawn. However, Osbourne took part in school plays as a creative way of overcoming his fears.

2. Bloom where you're planted

Osbourne is one of the few accomplished musicians who has had a stellar career both as a solo artist and as a member of a music group.

3. Keep everyone guessing

Ozzy Osbourne's religion has been a subject of debate for years. While some reports indicate that the rock star is a practicing Christian, his musical style and lyrics suggest otherwise. Ozzy's refusal to open up about his religion has only served to deepen the mystery.
Famous Quotes by Ozzy Osbourne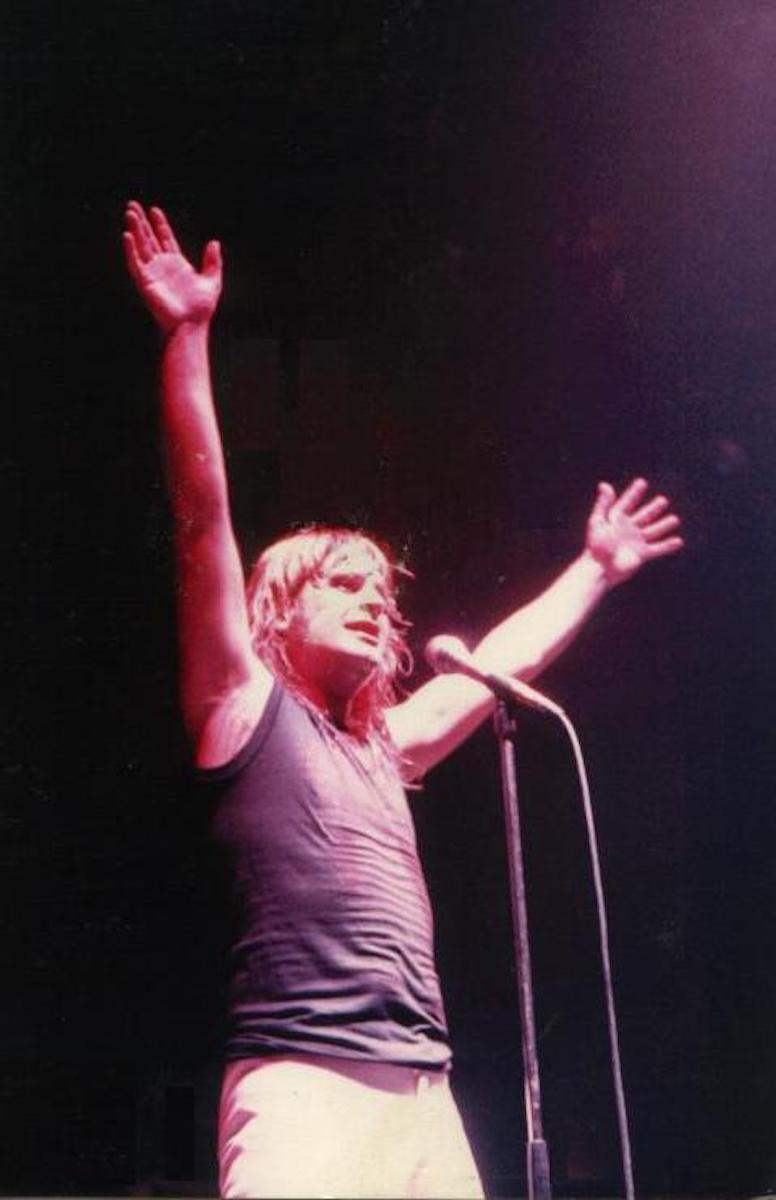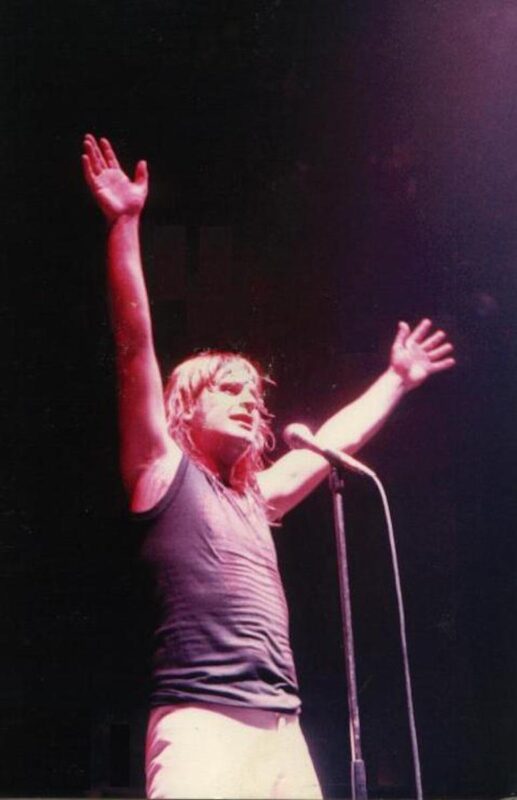 "Being sober on a bus is, like, totally different than being drunk on a bus."
"I am a raging alcoholic and a raging addict and I didn't want to see my kids do the same thing."
"I have a genuine love affair with my audience. When I'm on stage they're not privileged to see me. It's a privilege for me to see them."
"Maybe it's not too late to learn how to love and forget how to hate."
"Out of everything I've lost, I miss my mind the most!"
Final Word
Ozzy Osbourne is one of the most controversial musicians in the world, with many of his critics taking issue with his music that appears to glorify Satanism. However, Ozzy is undeniably one of the world's wealthiest and most influential rock stars, with a net worth of $220 million as of March 2021.