Last Updated on August 9, 2022
Have you ever bought things just because they look pretty? Do you know how that's benefiting companies? Companies use packaging material types and innovative designs in packaging to protect the product and attract the customer more.
Everything has a purpose, it's just that most of the time we don't focus on the reason of purpose. We all have seen various packaging types, designs, shapes, and sizes but never thought of why. Now you will get to know about that.  
It plays a very important role in selling any product and above that Go-To-Market Strategy is used by most manufacturers. This is created on the consideration of a few important points like product type, quality, packaging of the product, legal things, and much more.
The most important tip for any business is don't waste the time on pieces of stuff that can make you lose the race. Any kind of issue can lead to delay in launching the product to market, which will increase competition.
Our brain remembers or captures images better than any other thing. When we see some specified colors, images, things, it somehow relates to our emotions. For example, the orange color looks like joy and energy. That's the reason for having many soft drinks and beverages coming in orange packaging.
Packaging Technology And Artwork Flow
From the last 100 years, there have been huge changes in terms of technology. Everything can be done by high functionality machines and AI systems. It also created an impact on the packaging technology, like creating designs on your laptop and just printing them later. Looking for design motivation online. Getting the information about which packaging material type will be better for which product.
When working on designs we make many changes and our eyes can't differentiate the changes as much as software can. Artwork flow is a platform that provides you many important features which can benefit you a lot in packaging. As discussed you can just compare two product designs and differentiate the changes on the artwork flow, you can differentiate the font designs, color pallet, details, and much more.
How about informing your staff about the tasks on that particular product design? Will you go to them to inform them about it or will you mail it? That's all right but you have a better option to do which is more efficient. Just create the tasks on the artwork flow and mention the deadlines, the artwork flow will automatically send all the important tasks to the selected members and will also inform them about the deadline, it will let you know which task is completed and which one is pending and by whom.
Artwork flow is one platform for all the communication and things you require for that product design. Like if the design is up, you want to make some edits in that, just comment on what's lacking, the whole team will be able to see that and pass their opinions and advice by commenting as well.
Let's take a look at some of the different types of packaging options you can use to enhance your product & customer experience!
Packaging material types are created because there was a need especially when products were shipped or moved as there is more possibility of damaging the product at that time. Packaging materials are divided into types; retail containers and shipping containers.
Retail containers fulfill two important roles of packaging as protecting the product and also advertising the product. You can just print or paint images, designs to make them look more attractive to the public. And these are not just used to store while shipping stuff, you can just keep them at home as a decoration as they look good for example glass bottles, sachets, etc.
Shipping containers as goes by the name used in the process of shipping goods. These are made so that they can protect the product at the time of distribution and transport of the product. For example, carton boards, barrels, foil bags, stretch, corrugated fireboard, etc.
Packaging Material Types
Plastic
Plastic is the most widely and highly used packaging material. It can be used in many forms, shapes, and sizes according to the requirement. They are durable, resistant to almost everything depending on the type of plastic, strong, and some of them are recyclable too.
Benefits Of Using Plastic
Plastics are very cheap to use for packaging purposes.

These are quite light in weight.

You can just paint them or print something on them to make them look more attractive.

You can easily find various varieties in shape, size, material, etc.
Drawbacks
Harmful to the environment. It takes hundreds of years for plastic to decompose.

You can't pack fragile stuff in the plastic as they are strong enough to protect too fragile things.
Cotton
Cotton is highly favorable for packaging by brands that are environmentally friendly and want sustainable things to package their order into. Cotton is a natural product that is obtained from a plant which makes it eco-friendly. It is used for furnishing, packaging things, or for storing too.
Benefits Of Using Cotton
Like any other product, we obtain from plants, it's inexpensive too.

You can use it again and it's also a sustainable product.

You can easily print or paint it according to the need to make it attractive. Usually, people don't do much to keep it as natural as possible.

It will provide you with an eco-friendly image which will attract more people.
Drawbacks
It can have some chemical or non-organic products by absorbing while growing. It can have pesticides or fertilizers.

It won't be able to support or protect your product from physical factors.
Jute
Jute is obtained from the plant family of Corchorus, it is a fibrous material. It is also quite used in the textile industry. It is eco-friendly and is used for bags, sacks, etc.
Benefits Of Using Jute
It is quite cheap to use as a packaging material.

It is biodegradable and you can easily recycle and reuse it multiple times.

Compared to cotton, it has fewer fertilizers and pesticides so more organic products.

You can just paint it or print some designs to make it look attractive.

Jute has high tensile strength.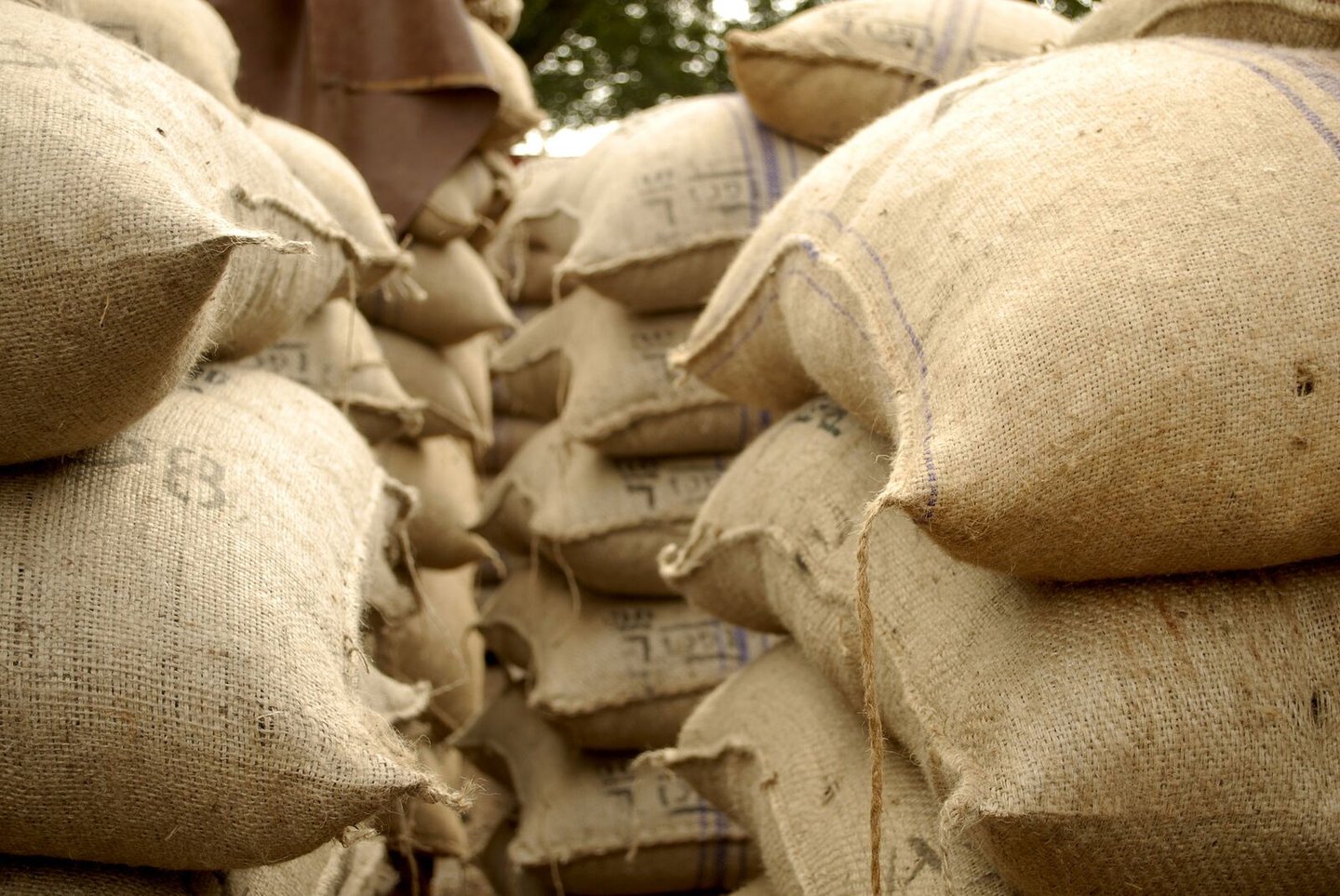 Drawbacks
As it is a fibrous material, it can shed some fibers which can create a mess and it doesn't look much good.

It won't be able to protect your product from harsh physical factors.  
Rigid Box
Have you seen the boxes in which smartphones are packed? They are quite hard in structure and also look durable. These are made from the paperboard but after highly condensing that is like almost 4 or more times. Even though they are made up of paperboard they are heavy comparatively. You can easily customize them according to the product package needs. They are costly to use and are mostly used for jewelry packaging, cosmetic packaging or fashion, electronic packing, etc.
Benefits Of Using Rigid Box
These are of multiple foals, so they are strong, easily won't be damaged, and will keep the product safe.

With little effort and printing, they look premium.

There's no need for machinery to make them, they can be easily made by hand.

You can mold them in any shape and size, so they can serve as multi-purpose packaging.
Drawbacks
Because of the usage of multiple layers, they can be expensive to use.

As they have a rigid structure, you can't fold them, so they will require more space while shipping and transporting them.
Paperboard
You can think of them as thick paper made up of wood only. So that's why they are 100% recyclable. You can easily cut them, fold them, or make designs on them to make them look attractive. These are used for the packaging of fast food. They are not so rigid, so can't keep the original structure of the packaging.
Benefits Of Using Paperboard
As they are made up of wood, they are quite inexpensive and can be used for packaging at an affordable price.

You can use them to pack almost everything, They have wide usage of the application in packaging of materials except for food packaging.

It's not necessary to have any kind of machinery to make this packaging, you can do this by hand.

As this is a form of paper, it is very easy to recycle so you can save the environment as well.

It is easy to alter or mold them by your requirement.

You can use them in different shapes and sizes for packing.
Drawbacks
Paper boards don't have any strength so they are easy to break. You can't pack fragile stuff in these.

They can easily capture moisture, dust. So, they are not so good at protecting your product from the physically harsh environment.
Chipboard
You can call them a type of paperboard, as they are made up of recycled paperboard. The paperboard is compressed together to form the chipboard. That's why these are stronger and rigid than the paperboard. Usually, the chipboard is found in two colors, either they are brown or they are white. You can make them stronger as much as you want, just compress more paperboard. These are lightweight so you can easily transport them. You must have seen the cereal boxes or shipping boxes, these are made up of chipboard.
Benefits Of Using Chipboard
As it is made up of paper it is easy to recycle and it's very budget-friendly.

It can be used in multiple places for packaging.

You won't properly require any machinery, it can be done by hand.

You can use it for any shape and size. It is easy to modify or alter in different shapes according to the requirement of packaging.

You can paint it, or print some designs on it to make it look attractive.
Drawbacks
If you want to keep it lightweight, it will be thin, making it easy to break. So, it won't be able to protect the product properly.

It can easily capture moisture and can be destroyed by that.
Corrugated Cardboard
It is mainly used for storing items or for exporting carton boxes. You can also use it in retail packaging. Have you seen the pizza boxes? Pizza boxes are made up of corrugated cardboard. It is prepared by layering multiple pacers together. It is called corrugated because it has a layer of paper in a wavy form that supports the whole structure and makes it stranger. A single face board has to have one simple paper layer and one corrugated layer, single wallboard in which corrugated paper will be covered on both sides by simple paper, and so on.
Benefits Of Using Corrugated Cardboard
As it is made up of paper, it is quite affordable to use.

You can use it in multiple ways for packaging, and can easily recycle it later.

You can easily modify it or alter it according to the need.

Easy to use for any shape and size of the packing product.
Drawbacks
 

As the number of heat increases in the cardboard, the price can increase.

It can capture moisture which will damage the product. Also won't be able to properly protect the product from physical harm like dust, pressure, etc.
Foil Sealed Bag
It has an aluminum foil layer and is PET film. These are used for food packaging, textile packaging, silicon chips, etc.
Benefits Of Using Foil Sealed Bag
It is not expensive to use.

It can protect your product from moisture, UV lights, and also have oxygen protection.

You can just paint them or print something on them to make them look attractive.
Drawbacks
You can't easily recycle them. So they are bad for the environment.

You can package any delicate product in that, as it won't be able to protect them.

You can't give them different shapes

.
Envelope/ Bubble Mailers
These are made up of paper, and they have a line of bubble wrap in the inside layer. That bubble layer helps in providing protection and also insulation to the product. These are used to package computer-related stuff, textiles, and gadgets, etc.
Benefits Of Using Bubble Mailers
There are many size variations available and are of low cost. If you have to spend a lot of money on packages, you can go for this option.

It can protect the product in packaging.

Most of these are sustainable and you can also recycle them.

You can easily customize them according to your needs.

These are also waterproof leading to protection from physical factors.
Drawbacks
Even though standard envelopes are easy to recycle, the rest aren't easy to recycle, making paper bad for the environment.

It won't be able to protect your products from heat and moisture, it will damage the product.

It's not a secure option. Anyone can easily access the product without much effort.

You can't store fragile products as bubble mailers don't have any rigidness.
Wrapping It Up!
So, did you get the idea about the packaging material types and their description, benefits, and drawbacks? Each material has different properties and different features that they can provide to you. Every material type does have drawbacks that can limit their possibility of usage, that's why there are so many options available in the market. It's on you how to properly use them for the best profit and how you can enhance your packaging design.