Last Updated on January 18, 2022
As a student studying the ACCA qualification, you might be familiar with the exam structure. However, before taking you through several tips to help you get the best score in your exams, it is useful to recap.
The ACCA program is made up of knowledge modules which are sectioned into three 50-question tests designed to assess what you have learned using a limited timeframe. You'll have to answer using either paper-based or computer-based examination systems.
Paper-based examinations use multiple-choice questions with some requiring more than one answer to be considered correct. Computer-based examinations (CBEs) follow a similar format but cover a wider range of questions than paper-based examinations.
Here are some of the top tips to help you prepare for your ACCA examinations:
Tips for preparing for an ACCA Exam
1. Start with the study guide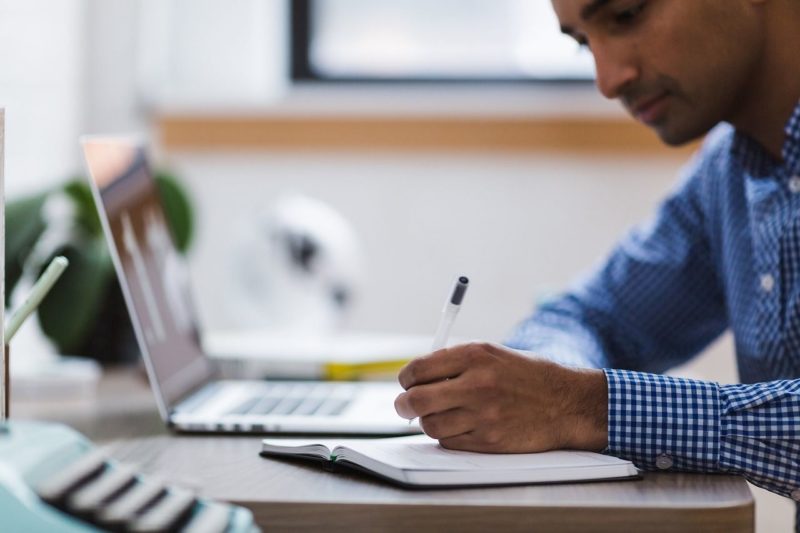 This is the key to properly preparing for ACCA exams with a syllabus. Examiners will devise many of the test questions from this document. Therefore familiarizing yourself with all the different areas of the syllabus can give you more knowledge than you might need, enabling you to answer questions easier.
It is best not to assume that there are unimportant parts of the syllabus. Try to cover and absorb as many parts of it as possible.
2. Read the official textbooks and approved study preparation documents
ACCA-accredited schools are likely to have access to approved study materials. These texts will also have practice questions than can show up in the actual examination.
These materials are reviewed and revised annually so you should make a point of getting the most up-to-date literature to make sure you are fully prepared.
These materials can be used along with your study guide:
Pilot paper (paper-based exam) – this is a complete sample test paper that the actual test may be based on. This works best after you have mastered the syllabus.
CBE specimen papers and related resources – not only does this give you an insight into what the actual CBE will be like, this doubles as a way for you to test your knowledge.
Examiner's Approach Interview – this resource can be audio or visual and contains an introduction to the examinations. This also covers many areas of the ACCA qualification exams.
Technical articles – these serve as additional background information to help you in your preparations.
3. Recognize the question types
Once you are able to recognize what the question is asking, you'll fly through your exams!
Multiple-choice questions (MCQ) – candidates are given two to four options to pick the right answer from. Four options tend to attract two marks and those with fewer are awarded one mark.
True or false (TF) – candidates will have two options with one mark awarded if the question is answered correctly.
Multiple responses (MR) – the correct answer comes by selecting more than one statement among the choices. If you are required to select two answers from three options you will be awarded one mark while two answers from four options get you two marks.
Multiple-response matching (MRM) – these questions are typically worth two marks for a correct answer. Candidates will see a matrix where the left column has two items and two choices are in the top row (this is usually "Yes/No" or "High/Low"). Candidates will select "yes" or "no", or "high" or "low" for each item.
Number entry – this type of question is used for Papers F2, Management Accounting and F3, Financial Accounting. Candidates are required to complete a calculation and enter the correct figure in the answer box. Two marks are given for each correct answer.
4. Be aware of other question types
You will need to answer some short-answer questions, all of which will have been devised using the ACCA syllabus. In some subject areas of your study guide, questions will use verbs such as "explain" or "describe". This typically means that you'll be given a set of choices where the most accurate or exact description explains a given theory.
Being able to describe or explain a theory or concept in another way can be good preparation for such questions. Memorizing key statements will also help you to pick the right choice. Practicing answering longer questions will help you get a better grasp of the subject matter. This also makes recalling relevant or required concepts much easier.
5. Manage your time in the exam
You will have to work on answering all questions in two hours, which allows a little over one minute for each question.
There are questions that take longer to answer than others which can make it difficult to work out how long you should spend on a question given the time constraint. You should roughly complete at least 25 questions before the end of the first hour.
Running out of time may lead you to rush an answer or simply guess it so try and pace yourself. Complete practice exams under timed conditions to help you get quicker at answering questions.
Students should make the best use of all supporting materials from the ACCA website and ACCA supporting publishers to get the best marks.