Last Updated on March 8, 2022
The goal of the "International Chodiev Foundation" is not only to help residents of Uzbekistan, Russia, Kazakhstan, and other countries but also to popularize Japanese culture. By his example, the businessman and founder of the International Chodiev Foundation, Patokh Chodiev, shows what actions the world needs, and in particular, how the owner of such a large fortune should live properly.
The businessman is sure that the reason for the existence of each charitable organization is that it really works and not only collects help inquiries and answers phone calls.
Patokh Chodiev: International Chodiev Foundation
After graduating with honors from the Moscow State Institute of International Relations, Patokh Chodiev continued to maintain close ties with representatives of the university. In 1996, he decided to create a charitable foundation, which was supposed to help alma mater realize its full potential. Just at that time, MGIMO was going through difficult times, it was on the verge of bankruptcy. And fund financing has become a real salvation.
The first ICF project was the creation of an award and grant program to recognize the academic achievements of MGIMO students. Then the help of the foundation included a scholarship program. The payments allowed talented students who are not able to independently pay for their studies to continue their education.
The work of the "International Chodiev Foundation" did not end there. Inspired by the effect of providing assistance to MGIMO, over the next few years, the Fund began to finance Kazakh schools, orphanages, and hospitals. At first, the organization, led by Patokh Chodiev, distributed assistance only to finance projects in Kazakhstan and Russia, and then gradually moved to other countries.
So, the International Chodiev Foundation has become more famous and has gained many like-minded people in its ranks, who for many years have helped ICF implement large-scale charitable projects in different directions.
Patokh Chodiev believes that his long-standing passion for ICF can be explained by one statement that belongs to UN Goodwill Ambassador Angelina Jolie: "After I started charity work, my role as a movie star began to seem silly to me." Patokh Chodiev does not consider his projects stupid, on the contrary, they are always loved by him. He is convinced that if a person began to engage in charity, then he or she will not be able to stop. However, the philanthropist found his middle ground. He also pays attention to business projects and charity.
The most famous projects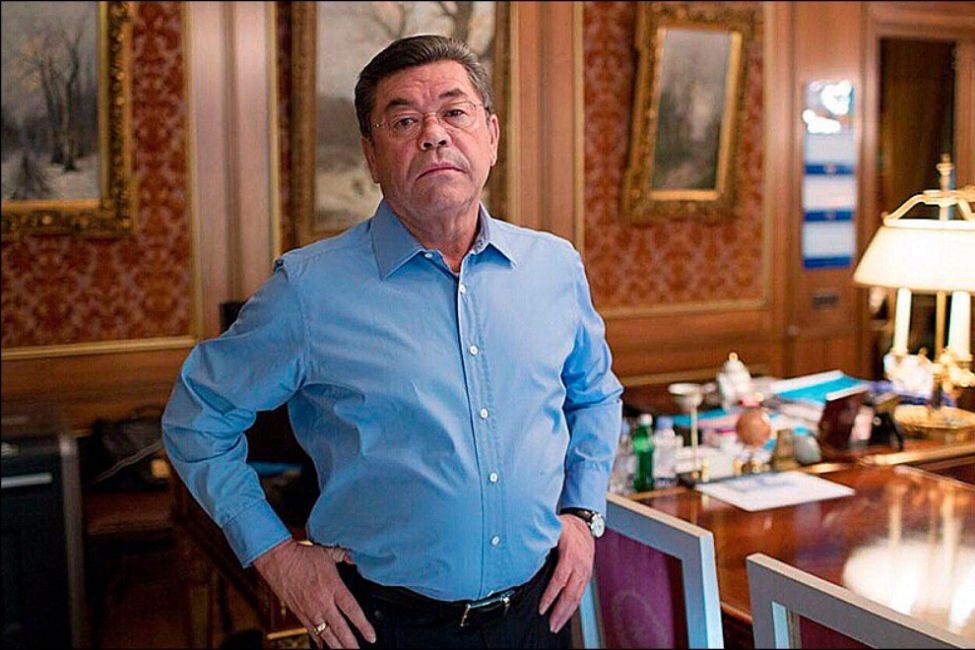 In 2002, ICF assisted in the reconstruction of an orphanage in Moscow, and then collaborated with a children's rehabilitation center at the Odessa Regional Future Charitable Foundation, providing treatment for children with cerebral palsy.
In addition to educational and humanitarian projects, driven by Patokh Chodiev's deep-rooted love of Japanese culture and language, the Chodiev International Foundation has developed a wide range of intercultural activities between Japan and Russia.
They started with sponsorship of cultural events such as the Shostakovich Music Festival in Tokyo in 1998 and an event dedicated to the development of an agreement between Russia and Japan in 2000. The International Chodiev Foundation became a partner and organized many cultural events in Japan, and also provided great support for conducting international studies and allowing educational programs for the best MGIMO students who moved to Japan.
Since 2009, the International Chodiev Foundation has been the main sponsor of the popular annual festival of contemporary Japanese culture in Russia, J-Fest. Since 2015, International Chodiev Foundation has sponsored Russian Culture Days in Japan, bringing together more than 900 cultural experts from Russia.
A very important step towards Japan was the purchase of Ittiku Kubota kimono by the Kazakh businessman. In 2011, Fattah Chodiev saved the Ittiku Kubota Museum from financial difficulties and preserved the world-famous collection of Japanese kimonos. From 2013 to 2019, the International Chodiev Foundation hosted kimono exhibitions in 14 countries.