Last Updated on March 8, 2022
Since you were a kid, your brain has always been trained to see patterns. You may or may not remember it, but one of the earliest tests you probably had to take was trying to figure out patterns when it came to just about everything – numbers, letters, pictures, everything.
This is how huge the impact of patterns actually is. And this impact is something that can easily translate into your designs.
The Importance of Patterns on Your Designs
What effects do patterns have on your audience?
This is probably one of the most important questions you should be asking the moment you decide to spice up your design with a few patterns. Patterns have the power to make or break your design, so you have to understand its every aspect.
How important are patterns? What do they do for your design?
They set the mood.
How do you feel about plaid? About stripes or checkered pieces? What about polka dots? Wood or marble patterns? Notice that for every pattern, your eyes would also have a corresponding reaction.
This only shows that your choice of patterns can set the mood for your design. It helps your audience decide whether you design is meant to be laidback or professional, serious or casual.
They show your design personality.
The patterns you choose would also tell people what kind of designer you are. Do you prefer fun designs, or are you more into more serious ones? Are you the type of designer who loves adding splashes of color here and there, or are you more into neutral tones?
Especially if you're hoping that your design would reach a few potential clients, your pattern choices could tell them whether you're the kind of designer they're looking for or not.
They create symphony.
Look at a band or orchestra. There are different instruments used, with different people playing those instruments. Somehow, when they are all put together the right way, they still create a beautiful sound despite the differences.
This is the same thing that happens when you use patterns on your design. It may add something different to your design, but at the end of the day, it's also the one thing that could hold your entire design together.
So are you ready to start using more patterns on your designs? Here are a few pattern packs that could make your designs pop and stand out:
50 Messy Patterns by Type and Graphics Lab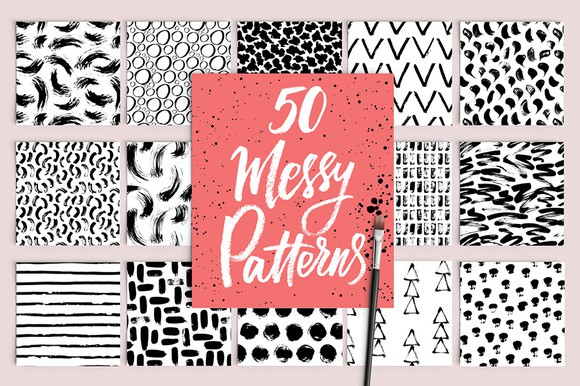 Hand crafted seamless patterns with a textured look and can be used to decorate your print designs (cards, wrapping paper), textile (t-shirts, towels, cushions), as well as web designs (blogs, banners, backgrounds), etc. The possibilities are endless 🙂
Tropical Vibes, Seamless Patterns
6 seamless watercolor patterns with birds, flowers and exotic palm leaves.
Buy $10
Outer Space Digital Paper
10 digital papers 12 x 12 inch (3600 x 3600 px) – 300 dpi – jpg file format
Marble & More Background Images
This great set of 36 high resolution backgrounds are ready to be used in your next project.
Watercolor Vision Vector Patterns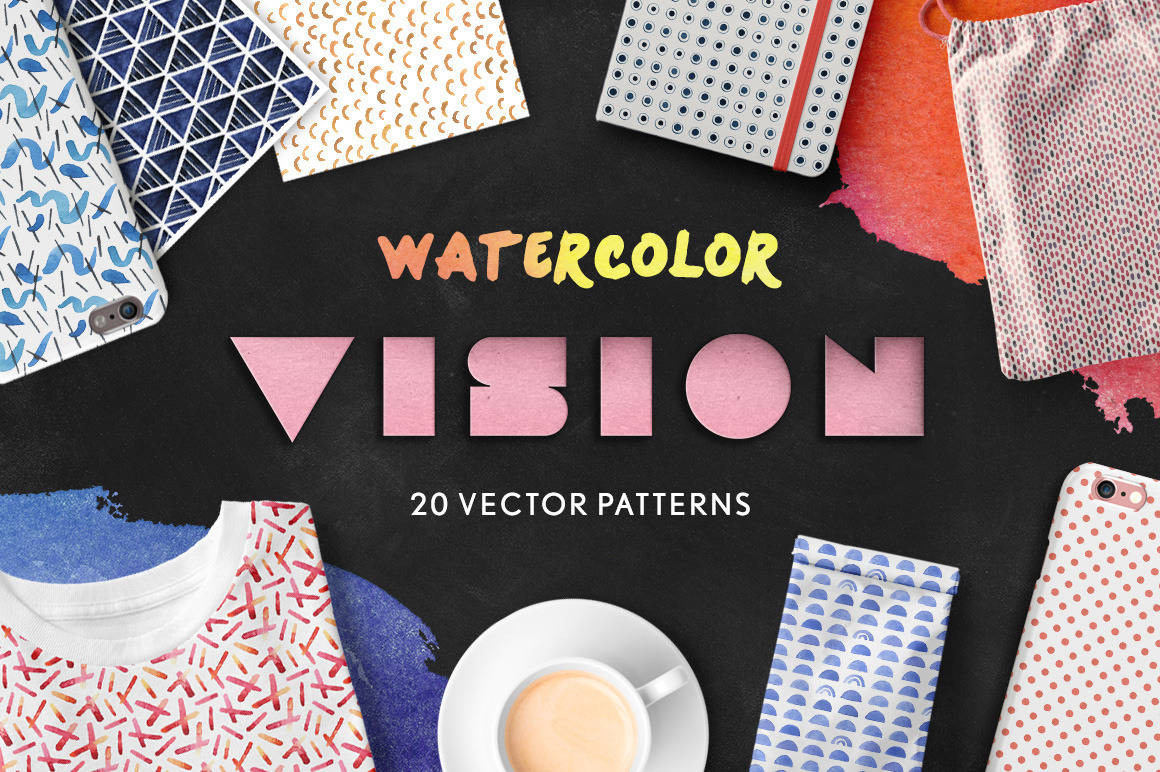 This pack brings you 20 beautiful and vivid patterns perfect for packaging design, branding, wedding & invitation cards, apparel, scrapbooking, home decor (pillows, towels, etc.), fashion and more. These incredible assets are 100% hand-made by a wonderful watercolor artist, Daria Vinokurova.
1980s Retro Fashion Patterns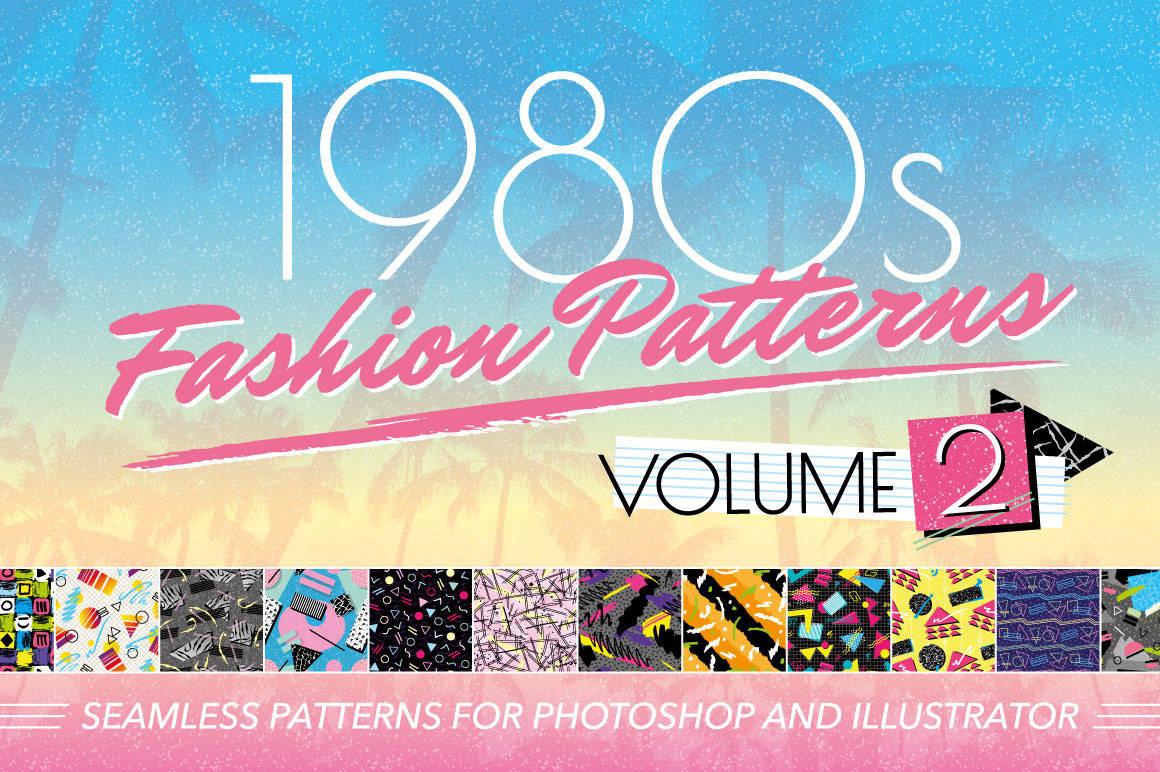 The 80s are back; bigger, better and louder than ever before! This new collection of 20 fashion patterns also boasts 20 additional bonus patterns that are great to use on their own, combined with other patterns, or as part of totally new designs.
All of these patterns come as high-resolution JPG swatches and fully editable vector Ai files.
Catch the Wave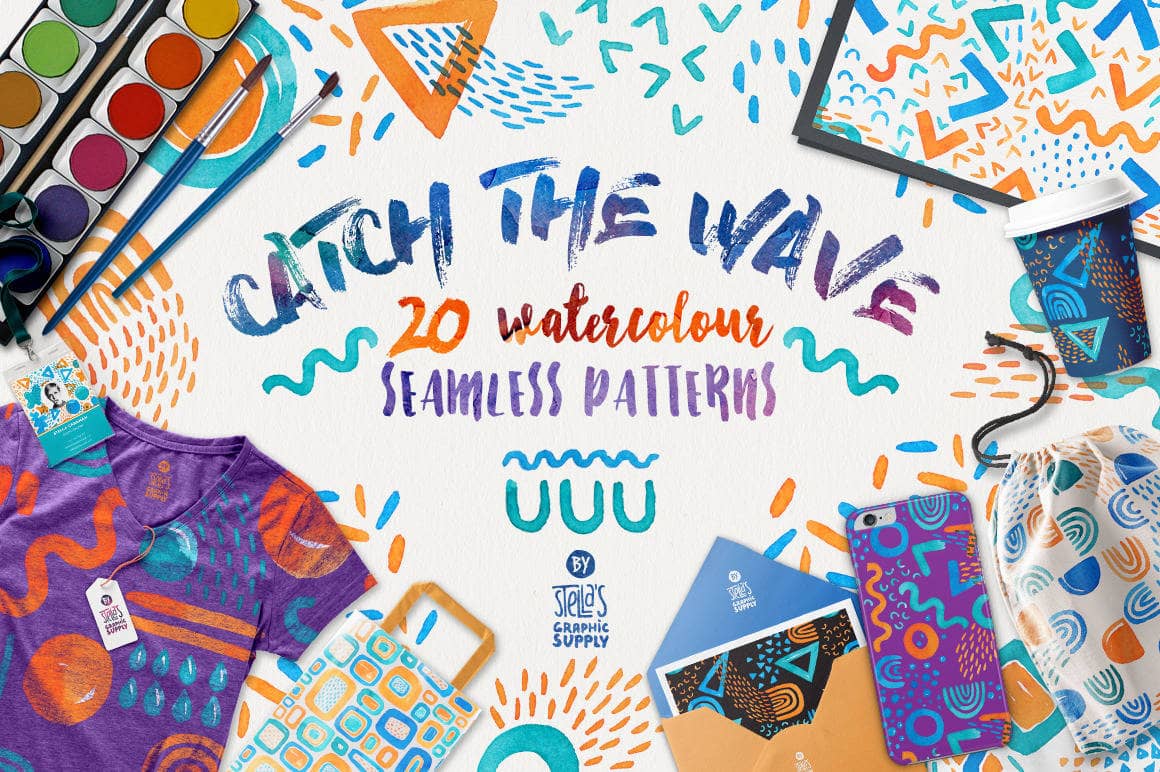 Catch the Wave is a summer pack of 20 seamless watercolor patterns. The patterns are great for almost all kind of design projects like branding, packaging, greeting cards, clothes & fabric print, scrapbooking and even wedding invitations.
Contour Mapping Pack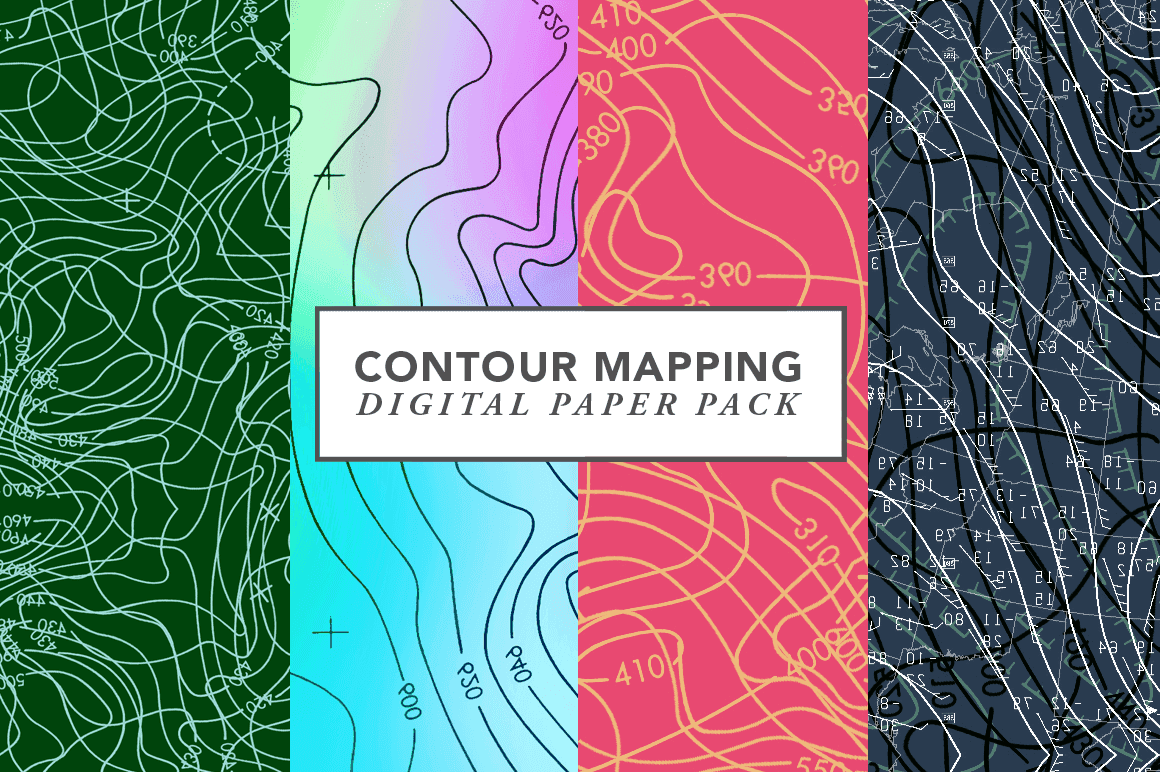 The Contour Mapping digital paper pack includes 30+ design options created from contour maps. The designs are in color and black and white and each image is 12×12 or larger and 300 dpi. Great for use as fabric prints, wallpaper, book covers, art prints, album covers, postcards and greeting cards etc.
Winter Lichen Watercolor & Gold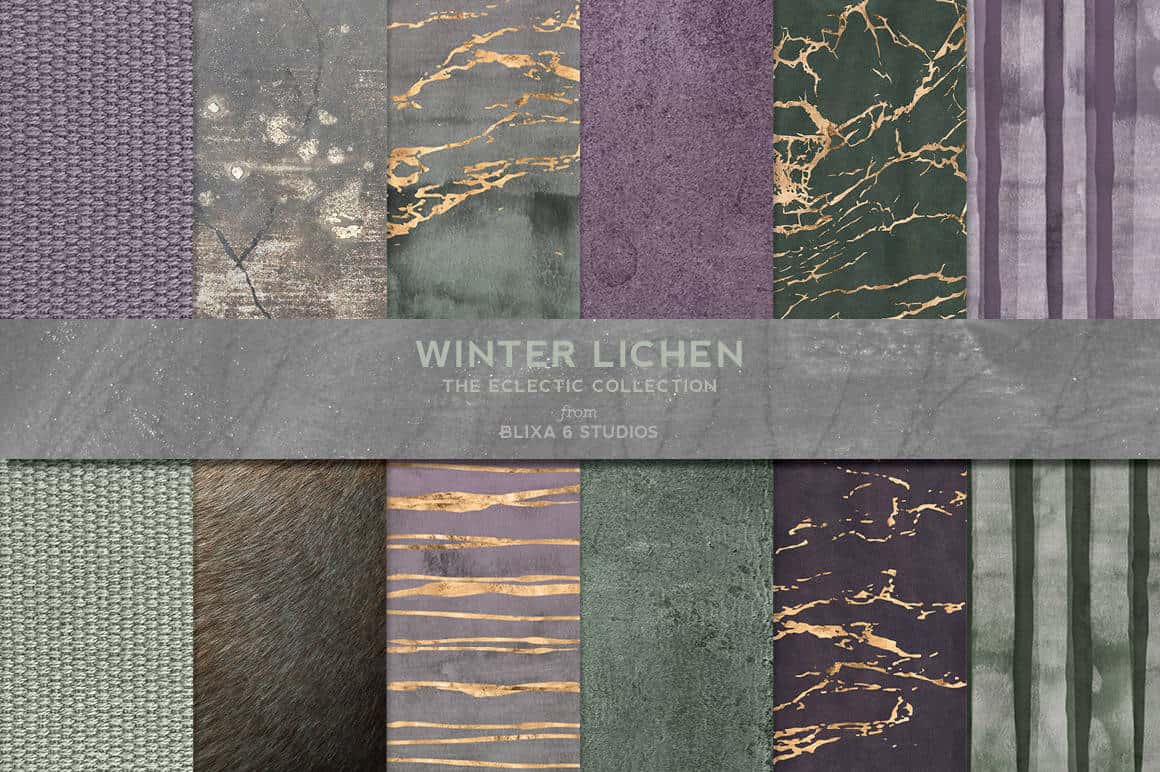 Give your next design a naturally jeweled effect with these digital patterns of rose gold veins, cracks and hand drawn lines on a collection of coordinating leather, watercolor and rich paper background textures in coordinating dusty orchid and soft lichen green hues.
"Confetti" – Hand Drawn Patterns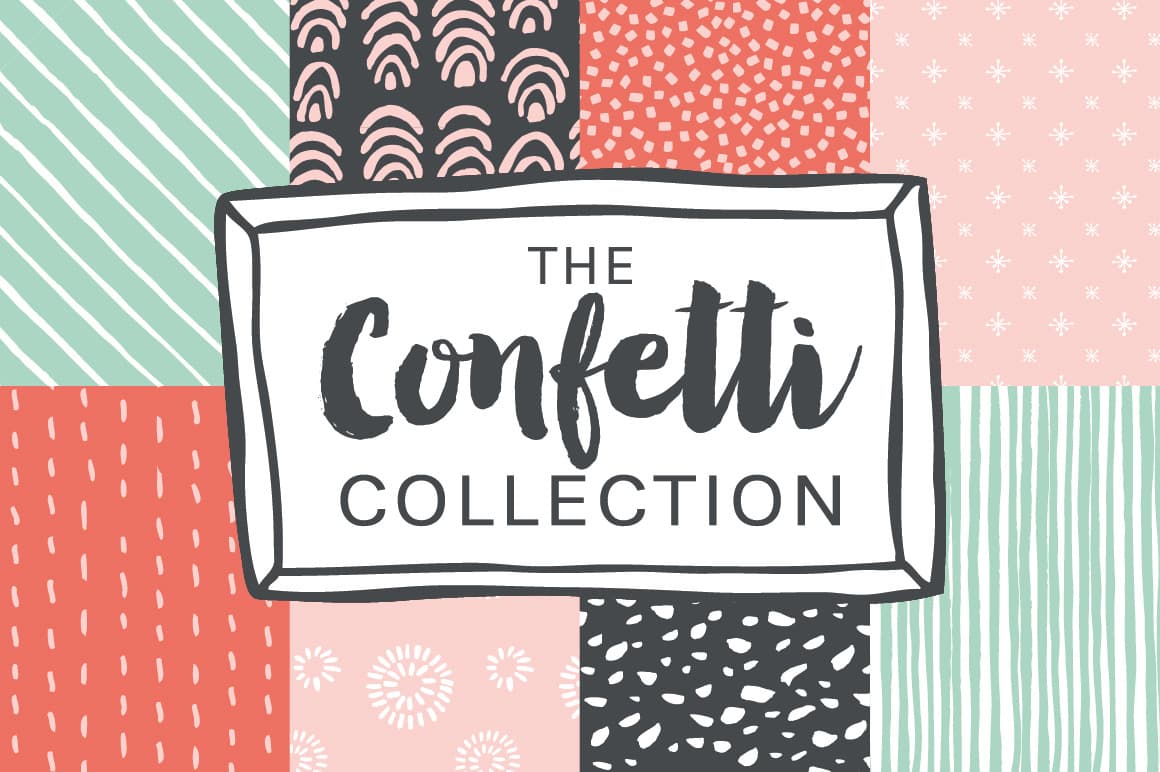 This is a fun, hand-drawn collection of 8 seamless vector patterns! Each pattern is easy to scale and recolor!
10 Seamless Wave Patterns
Set of 10 seamless abstract hand drawn waves and curls pattern
Hawaiian Prints and Patterns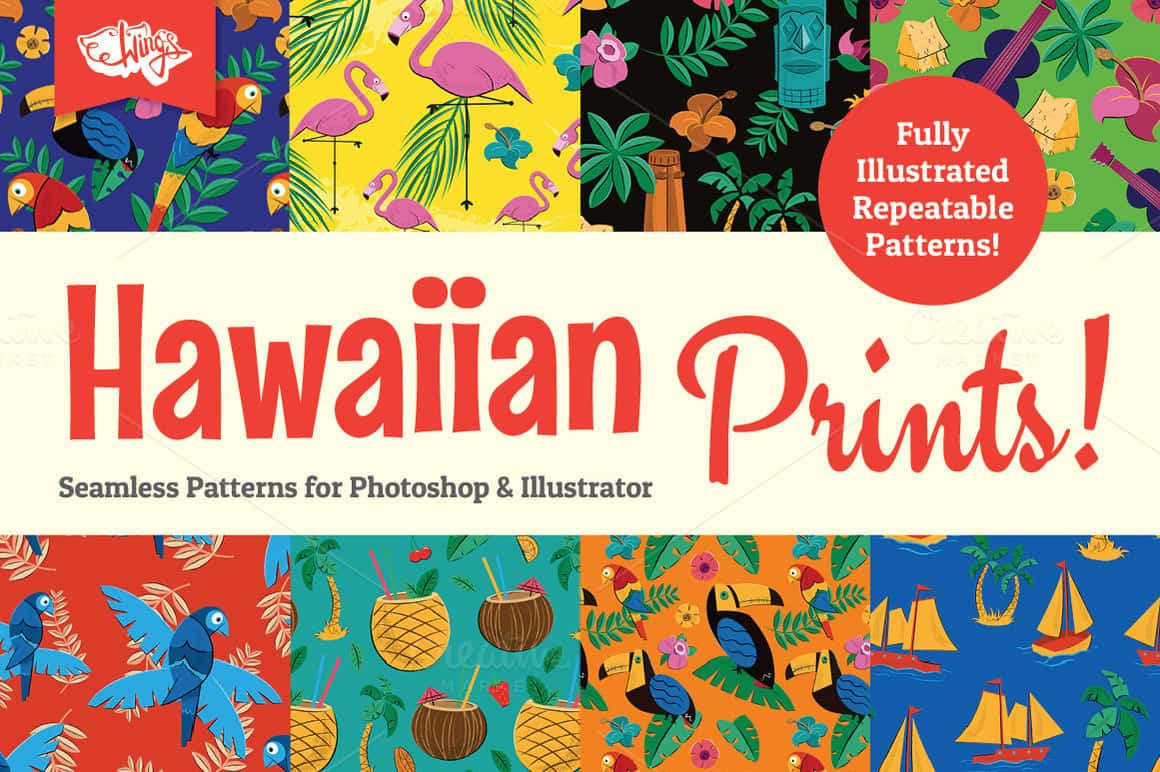 A staple of any true design arsenal, the classic Hawaiian print has remained a favorite among popular culture ever since it's introduction by the textile designer Alfred Shaheen in the 1950s.
These 8 seamless patterns offer an instant collection of fully illustrated Hawaiian prints, giving urbanites a taste of tropical paradise to use in their own designs.
Geometric Memphis Style Patterns
Set of 8 memphis patterns in geometric elements. Pattern in hipster, memphis style. Pattern is suitable for posters, postcards, fabric or wrapping paper, fashion, shirt, cover, icons, banners, stamps, pencil, print, fabric, books.
HandSketched Seampless Patterns
This pack includes over 99 seamless patterns for Adobe Illustrator. Wide range of patterns, from simple dots and dashes to combined stripes, trees or hearts.
All of them has been drawn individually by hand, then postprocessed, cleaned and vectorized into click&go swatches. Perfect for greeting cards, backgrounds, covers or other designs such as pillow cases, mobile cases, shirts and more!
Geometric Marquetry Patterns
Marquetry is the art and craft of applying pieces of wood veneer to structures to form ornamental patterns or designs.
The patterns are excellent for backgrounds and if applied to text they demand attention. They'd look great on almost any project – apparel, stationary, greetings cards, wrapping paper and so much more.
Pix Patterns
Pix Patterns is a HUGE pixel set of 375 patterns.
12 Hand Drawn Patterns
Set of 12 hand drawn patterns in different colors.
40 Aesthetic Patterns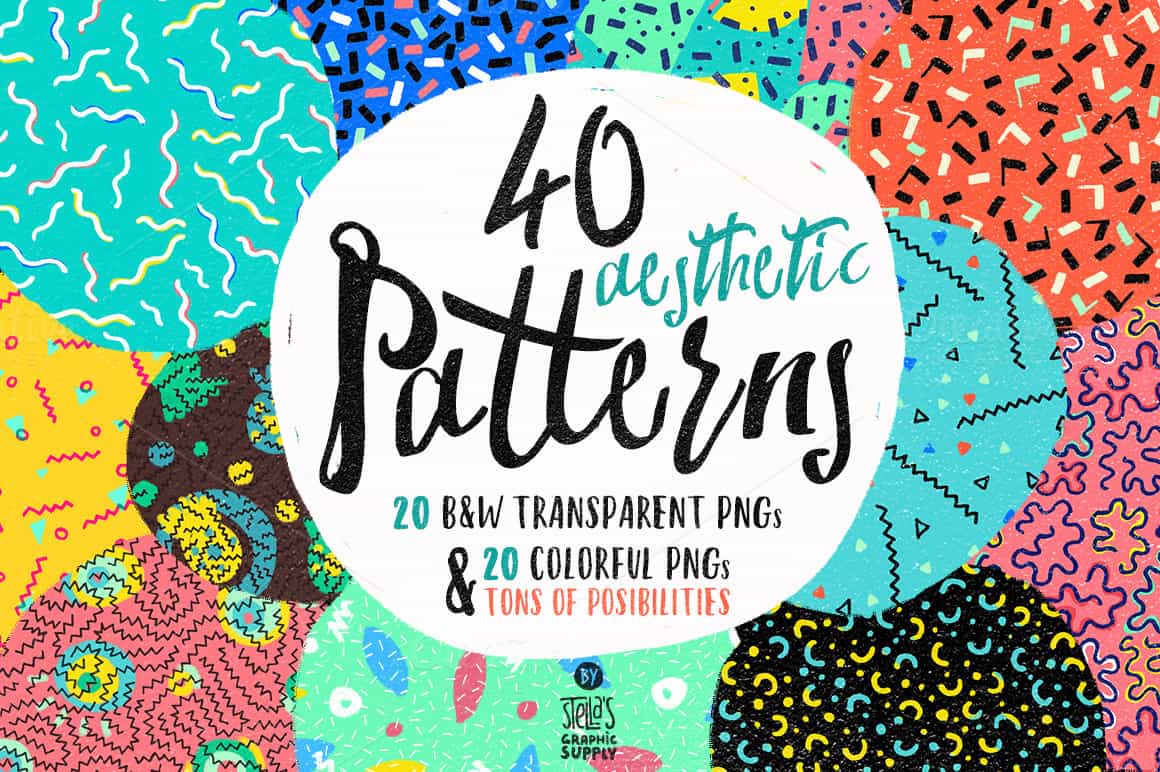 New playful and colorful seamless patterns inspired by the fabulous & rad 80's which will give free way to your imagination. All the patterns were hand drawn, scanned at 300dpi and meticulously cleaned.
Certainly they will look better if you give them life by using them in different scope, as your scrapbook, blog banners, various backgrounds, wrapping papers, fabric print as well as desktop and phone wallpapers!
Indigo Watercolor Patterns Pack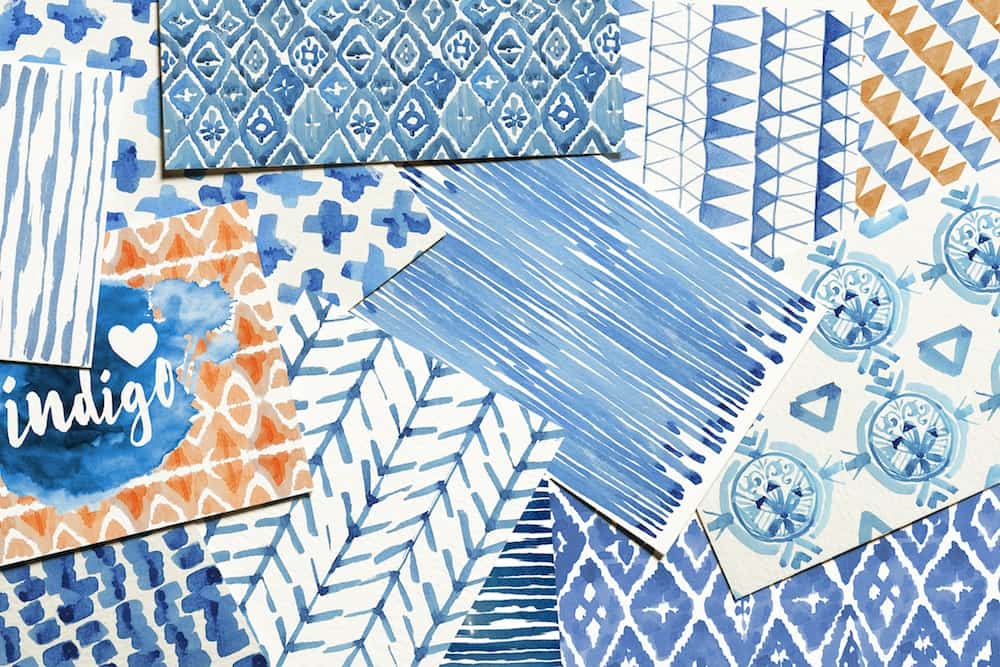 Set of 36 lovely indigo blue watercolor seamless patterns. Perfect for branding, websites, digital media, packaging design, greetings, invites, weddings, apparel, merchandise designs, scrapbooking, home decor (pillows, towels, napkins), fashion and so much more.
12 Summer Patterns
Set of 12 vector summer seamless patterns in Red, Blue, Yellow, Cyan and White. Perfect for greeting cards, wallpapers, pattern fills, web page backgrounds, surface textures, textile, wrapping papers and more