Last Updated on March 8, 2022
Who Is Paul McCartney?
Sir James Paul McCartney is an English singer, songwriter, composer, instrumentalist, and record producer. As a musician, McCartney gained worldwide fame as a vocalist and bassist for the pop music group, the Beatles. He is revered for his skills in playing various musical instruments, including the bass, keyboard, drum, and the guitar.
Quick Facts
| | |
| --- | --- |
| Full Name: | Sir James Paul McCartney |
| Popular Name: | Paul McCartney |
| Gender: | Male |
| Birth Date: | June 18, 1942 |
| Age: | 79 years |
| Parents: | James McCartney and Mary Patricia |
| Siblings: | Mike McGear |
| Birth Place: | Liverpool, United Kingdom |
| Nationality: | British |
| Ethnicity: | English, Irish, Welsh, and Manx |
| Education: | Joseph Williams Junior School, Stockton Wood Road Primary School, and Liverpool Institute |
| Marital Status: | Married . Previously married to Linda Eastman (from 1969 till her death in 1998) and Heather Mills (married in 2002 and divorced in 2008) |
| Sexual Orientation: | Straight |
| Wife/Spouse: | Nancy Shevell |
| Children: | Heather McCartney, Mary McCartney, Stella McCartney, and James McCartney (with first wife, Linda Eastman) and Beatrice Milly McCartney (with second wife, Heather Mills) |
| Dating: | N/A |
| Net Worth: | USD 1.2 billion (as of August 1st, 2021) |
| Source of Wealth: | Singing, Songwriting, Composing, Record Producing, and Other Ventures |
| Height: | 5′ 10″ (1.8 m) |
| Weight: | 82 kg; In pounds: 180 lbs. |
Early Life and Career Information
Paul McCartney was born on June 18, 1942 in Liverpool, United Kingdom, to James McCartney and Mary Patricia. His father was a volunteer firefighter during the Second World War, whereas his mother was a nurse.

Paul McCartney kicked off his professional music career in 1957 as a member of the Quarrymen, a band which later evolved into the Beatles. His unique vocals and exceptional skills in playing various instruments saw him become the de facto leader of the Beatles at some point.

Some of the most successful songs Paul McCartney released with the Beatles include:

• And I Love Her (1964),
• Yesterday (1965),
• Eleanor Rigby (1966), and
• Blackbird (1968)

In 1970, the Beatles disbanded, forcing McCartney to chart his own musical course. The same year, he released his self-titled debut album before forming the band Wings. Other members of the band included his first wife, Linda Eastman, and Denny Laine. Under the leadership of McCartney, the Wings became one of the most successful bands of the seventies, with scores of international top 10 singles and albums to their name.

McCartney resumed his solo career in 1980 by releasing his second studio album, McCartney II. To date, he has released more than ten studio albums, including Flowers in the Dirt (1989), Driving Rain (2001), Memory Almost Full (2007), and Egypt Station (2018).
Paul McCartney's Net Worth
Paul McCartney is one of the most accomplished musicians in the history of pop music, and his musical achievements reflect positively on his overall net worth. As of August 1, 2021, he had a net worth of $1.2 billion.

McCartney has earned his fortunes from his decades-long career as a singer, songwriter, instrumentalist, and record producer. In addition to his earnings from music-related endeavors, McCartney has also undertaken numerous entrepreneurial ventures throughout his professional singing career.
1. McCartney's Earnings from Touring and Royalties
During his touring years, Paul McCartney reportedly earned between $50 and 70 million. However, the pop artists makes tens of millions even when he is not touring, thanks to royalties and licensing fees.

The royalties and licensing fees come from the sale of his own music as well as publishing copyrights of songs by other artists, through his publishing company – MPL Communications. As of the time of writing, Paul's music publishing catalog had access to more than 25,000 copyrights. Some of the copyright songs owned by MPL Communications include songs by famous artists like Carl Perkins and Buddy Holly.
2. McCartney's Real Estate Portfolio
Paul McCartney owns a real estate portfolio that's estimated to be between $100 and 150 million. The following are some of the real estate properties associated by McCartney:

• A New York City townhouse overlooking the Museum of Modern Art, which he acquired in 1984 at a cost of $1.88 million,
• A home located in East Hampton, Long Island, which he purchased in 1998 for $495,000,
• A Beverly Hills mansion acquired in 2001 from Courtney Love at a cost of $4 million,
• A Manhattan penthouse purchased in 2015 for $15.5 million,
• A 190-acre ranch located on the outskirts of Tucson, Arizona, and
• Half a dozen properties in the United Kingdom, including a flat in London, a country estate in Scotland, and a 1,500-acre estate in East Sussex.
3. McCartney's Inheritance
Following the death of his first wife, Linda Eastman, McCartney inherited a fortune to the tune of $200 million. Prior to her death, Linda Eastman had invested heavily in various industries. One of her business was valued at around $90 million, after adjusting for inflation today.
Life Lessons from Paul McCartney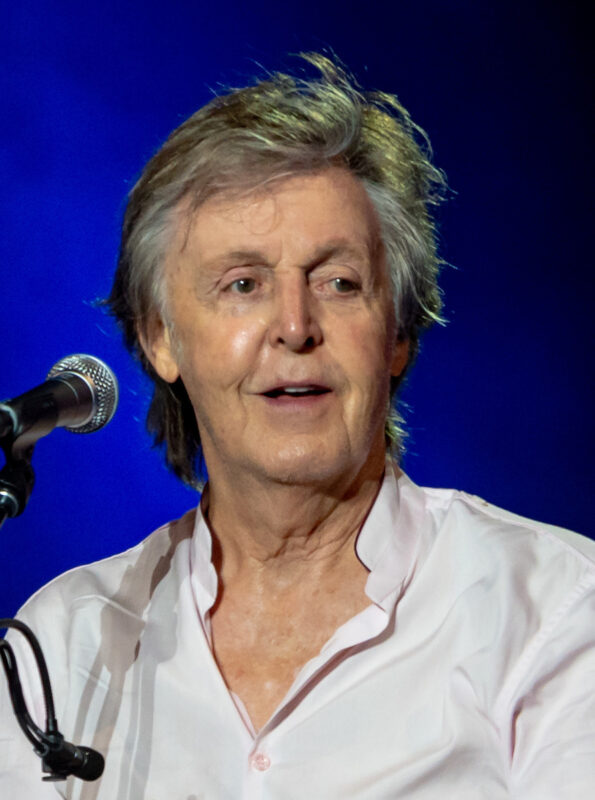 1. Leave your mark wherever you go

There's something unique about Paul McCartney that saw him leave his prints in all the music bands that he was ever a member of.

2. Diversify your income

Not only does McCartney make his millions from album sales and touring. He also earns hefty paychecks from licensing fees and royalties through his music publishing company.

3. Passion and consistency for your job will take you places

Although he is 78 years old, Paul McCartney has not let old age slow him down. He has largely maintained his form throughout the over six decades he has been active in the music industry.
Famous Quotes by Paul McCartney
"And in the end, the love you take is equal to the love you make."
"I think people who create and write, it actually does flow-just flows from into their head, into their hand, and they write it down. It's simple."
"If slaughterhouses had glass walls, everyone would be a vegetarian."
"Nothing pleases me more than to go into a room and come out with a piece of music."
"Think globally, act locally."
Final Word
Paul McCartney has ruled the pop music scene from the mid-fifties. While age is fast catching up with him, the legendary musician is showing no signs of slowing down. He is proof that nothing can come in the way of a man who's passionate about his dreams.