Last Updated on July 23, 2021
Who Is Paula Abdul?
Paula Julie Abdul is an American singer, songwriter, dancer, choreographer, music director, actress, television personality, and television producer.

Abdul kicked off her career as a cheerleader for the National Basketball Association (NBA) club, Los Angeles Lakers, at the age of 18. She later became the Laker Girls' head choreographer. Her choreography career finally took off when she was discovered by The Jacksons. Abdul would go on to establish herself as one of the world's most sought-after music choreographers.

Throughout the over four decades of her professional career, Paula Abdul has consistently been ranked among the best choreographers in the world. Abdul has also enjoyed a highly successful singing, songwriting, dancing, and acting career. More recently, the pop star is best known for appearing on reality television shows as a judge, including on The X Factor and The Masked Dancer.
Quick Facts
| | |
| --- | --- |
| Full Name: | Paula Julie Abdul |
| Popular Name: | Paula Abdul |
| Gender: | Female |
| Birth Date: | June 19, 1962 |
| Age: | 59 years |
| Parents: | Harry Abdul and Lorraine M. Rykiss Abdul |
| Siblings: | Wendy Abdul |
| Birth Place: | San Fernando, California |
| Nationality: | American |
| Ethnicity: | Jewish |
| Education: | Van Nuys High School and California State University, Northridge |
| Marital Status: | Divorced; previously married to Emilio Estevez (from 1992 until their divorce in 1994) and Brad Beckerman (from 1996 until their divorce in 1998) |
| Sexual Orientation: | Straight |
| Wife/Spouse: | N/A |
| Children: | None |
| Dating: | N/A |
| Net Worth: | USD 30 million (as of April 1, 2021) |
| Source of Wealth: | Singing, Songwriting, Dancing, Choreographing, Music Directing, Acting, Television Presenting, Television Production, and Other Ventures |
| Height: | 5′ 0″ (1.52 m) |
| Weight: | 53 kg; In pounds: 117 lbs. |
Early Life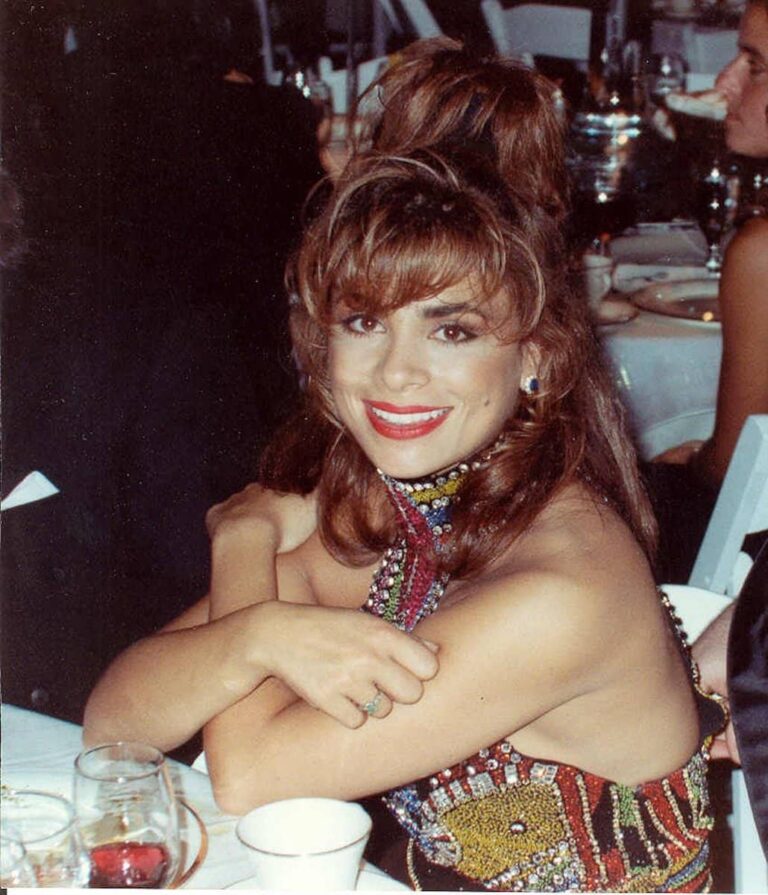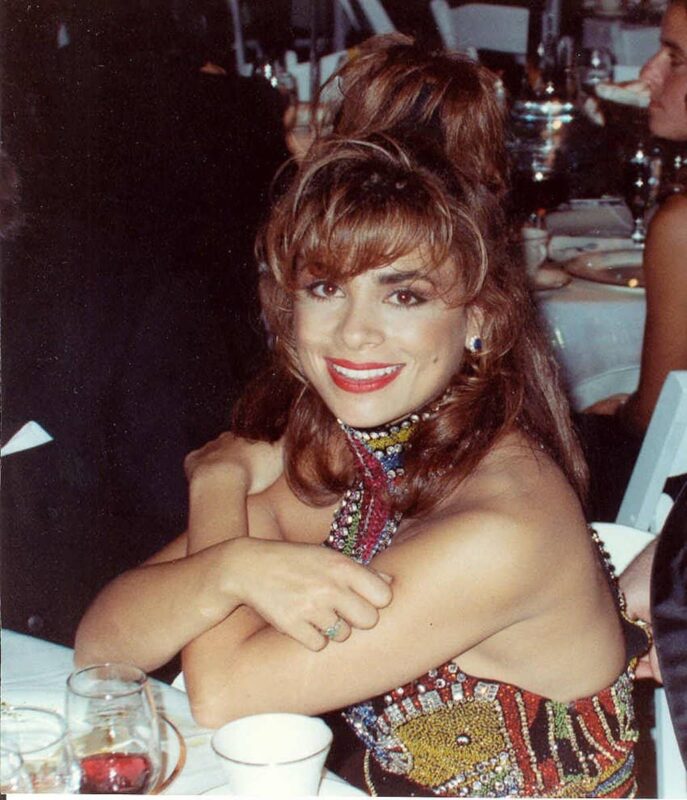 Paula Abdul was born on June 19, 1962, in San Fernando, California, to Harry Abdul and Lorraine M. Rykiss Abdul.

Abdul graduated from Van Nuys High School and later pursued a broadcasting career at California State University, Northridge.
Career Information
Paula Abdul started taking dance lessons at a fairly young age, majoring in jazz, ballet, and tap. At the age of 15, she won a dance scholarship to a camp located near Palm Springs.

During her freshman year at California State University, Abdul became a cheerleader of Los Angeles Lakers. And within a year of joining the NBA club, she became the head choreographer of the famed Laker Girls. She then decided to drop out of college to focus on her choreography ambitions.

Paula Abdul's choreography career received a major boost after she was discovered by The Jacksons. Her first major project included doing choreography for the video of The Jackson's single "Torture." The music video became a hit and positioned Abdul as one of the most sought-after choreographers of the time. She later worked on a couple of music videos by Janet Jackson, including videos to the singles "What Have You Done for Me Lately", "Control," and "Nasty."

In 1987, Paula Abdul was signed to Virgin Records. The following year, she released her debut album, titled 'Forever Your Girl.' The album was both a critical and commercial success. It spent a record 10 weeks at the #1 spot on the Billboard 200 chart. 'Forever Your Girl' also set the record for the most singles out of a debut album to reach the number one spot on the Billboard Hot 100. It was eventually certified 7X platinum by The Recording Industry Association of America® (RIAA).

In 1991, Abdul released her second studio album titled Spellbound. The album was also an astounding success, selling over 7 million copies worldwide. Some of the highest-charting singles off the album include "Rush Rush," "The Promise of a New Day," and "Blowing Kisses in the Wind."

Abdul's third album, titled Head over Heels came in 1995. The album registered moderate commercial success, peaking at the #18 spot on the Billboard 200 chart. The singer has not released any more studio albums to date. However, she has continued releasing singles, including the highly successful 2008 song "Dance Like There's No Tomorrow."

In 2002, Paula Abdul joined a three-judge panel on the reality competition show, American Idol. She left the show in July 2009 after appearing in eight seasons. Besides American Idol, Abdul has also appeared as a judge on So You Think You Can Dance, The X Factor, Live to Dance, and The Masked Dancer.

Paula Abdul has also appeared in a variety of movies over the years. Abdul made her cinematic debut in 1978's film, Junior High School. She has since appeared in scores of movies as an actress, voice actress, or choreographer.

Awards and Recognition

Paul Abdul has received numerous awards for her outstanding contribution to the music industry. She has won five MTV Video Music Awards out of seventeen nominations.

Abdul is also the recipient of two Primetime Emmy Awards. Plus, she became the first entertainer to receive the prestigious Nickelodeon Kids' Choice Awards' Hall of Fame Award.
Paula Abdul's Net Worth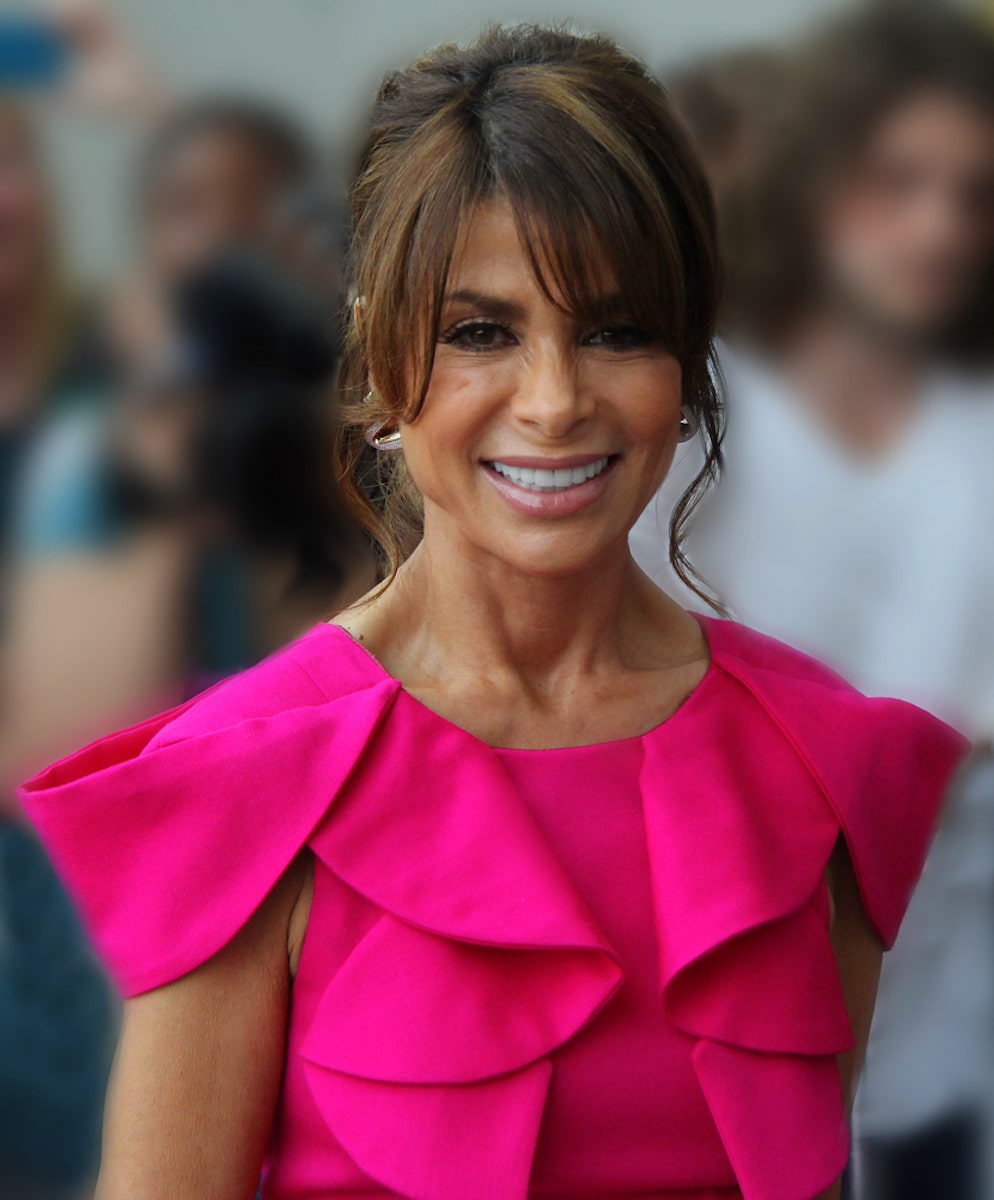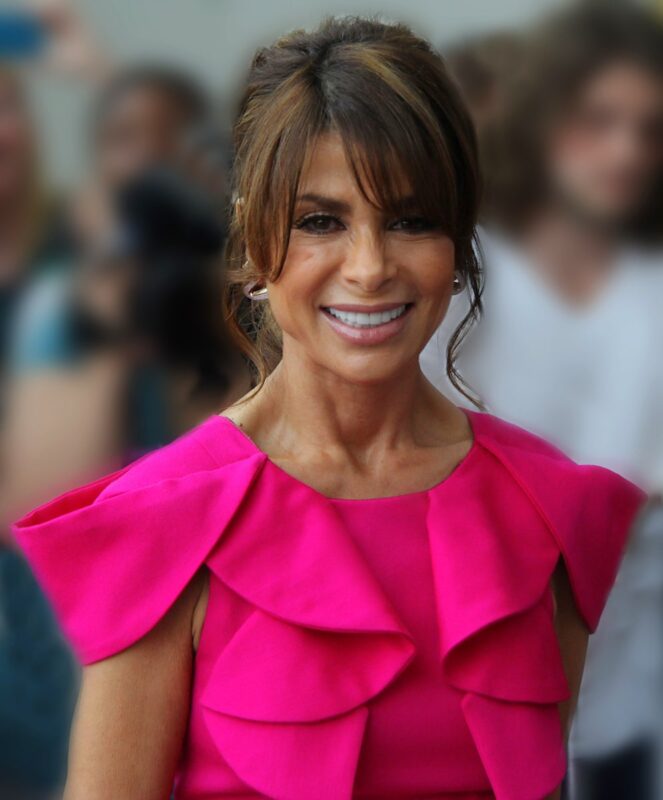 Paula Abdul has a net worth of $30 million, as of April 1, 2021. Abdul has earned the majority of her wealth from her various roles in the music industry, which include singing, songwriting, dancing, and most importantly, choreography.

Abdul's first two studio albums were commercial hits. In fact, the album 'Forever Your Girl' was considered the most commercially successful debut album during the time of its release.

Besides album and record sales, a significant portion of Paula's music-related earnings also comes from touring and residencies. Abdul has since embarked on two headlining tours, including Under My Spell Tour (1991–92) and Straight Up Paula! (2018–19). She has also gone on two co-headlining tours, namely Club MTV Live (1989) and Total Package Tour (2017). Her only residency, titled Paula Abdul: Forever Your Girl, took place from 2019 to 2020.

Film and reality television appearances have also contributed significantly to Paula Abdul's net worth. Abdul reportedly earned $5 million per season during her 8-year stint as a judge on American Idol.
Lessons from Paula Abdul
1. Face your fears

When she was first hired to do choreography for The Jacksons, Paula Abdul recalls feeling tensed and intimidated. But she rose above her fears and took charge of the choreography process. Eventually, the music video to the song she choreographed became an instant hit.

2. Know your worth

Abdul left American Idol after the show's executives declined to grant her a salary increase from $5 million to $20 million. But having built a strong brand over the years, Paula knew that it wouldn't be difficult to find another show that could afford her asking price.

3. Always have a fallback plan

Paula Abdul claims that she always has numerous fallback plans before embarking on any music venture. She reckons that regardless of how prepared you think you are, things might not always go according to the original plan. Which is why you need other plans to fall back on.
Famous Quotes by Paula Abdul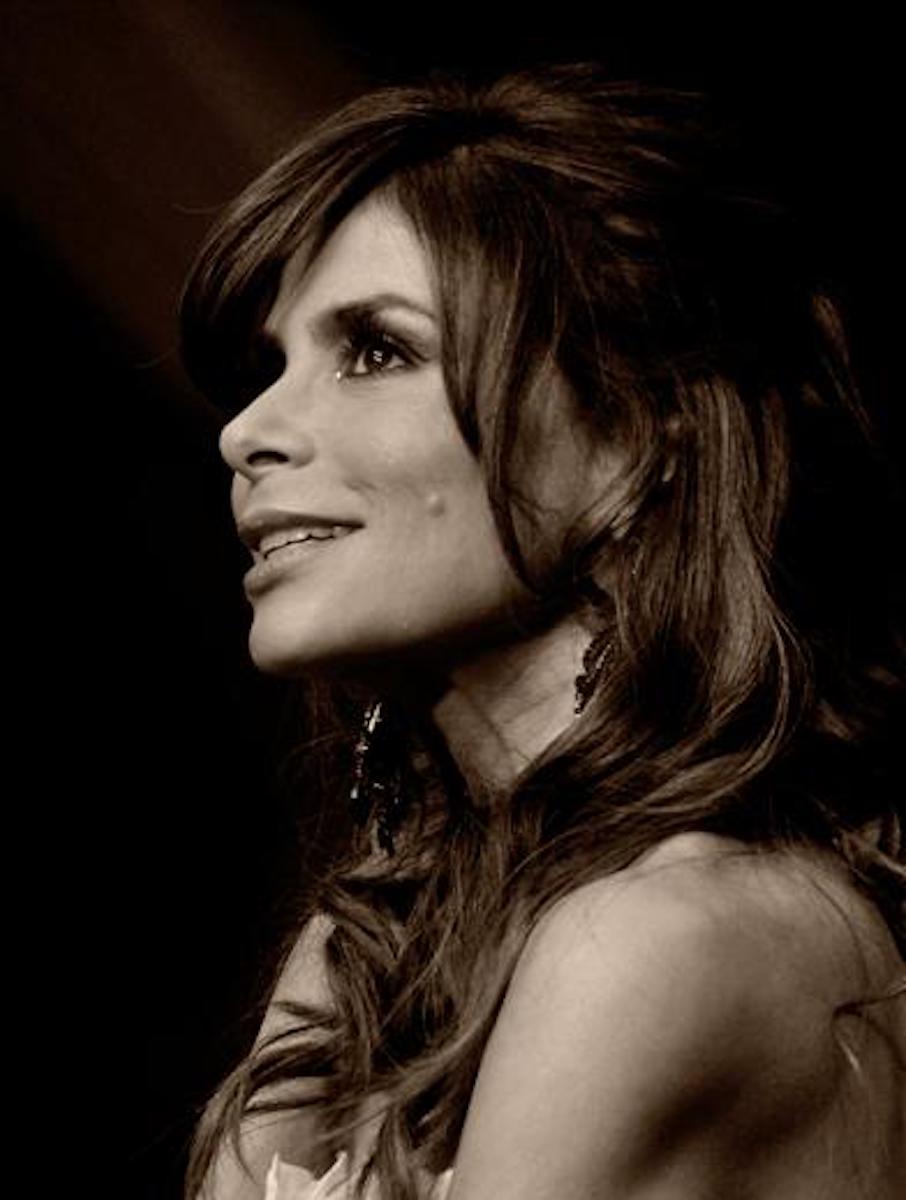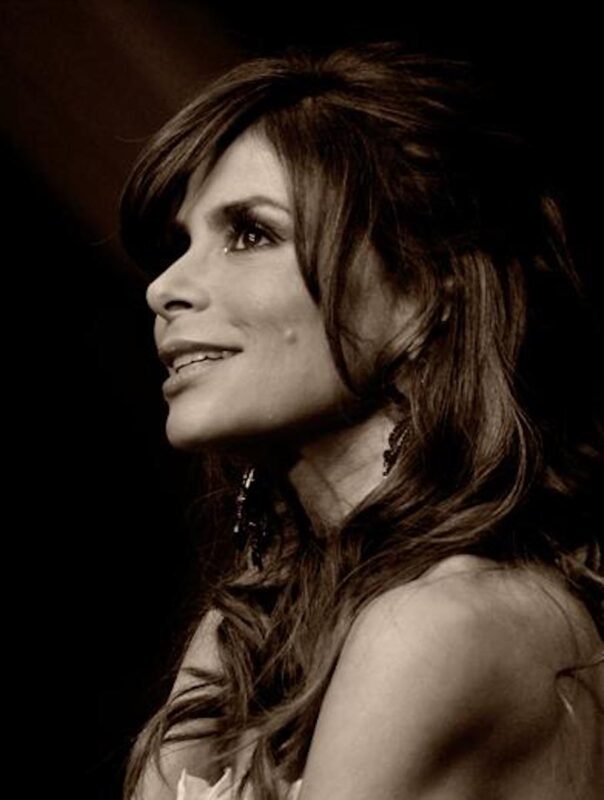 "All my life I have been taught to take the high road and never to dignify salacious or false accusations and I have been taught never, never to lie."
"Constructive criticism is about finding something good and positive to soften the blow to the real critique of what really went on."
"Keep the faith, don't lose your perseverance and always trust your gut extinct."
"The cool part of being an entertainer is getting the opportunity to get your feet wet in all areas."
"Your talent is your art. It is not to be taken for granted."
Wrap Up
Paula Abdul is a singer, songwriter, choreographer, dancer, and music director…all rolled into one. The multitalented musician has also carved herself a career in the film and television industries. Her current net worth stands at $30 million.