A people pleaser is a person who never says no to other people's requests, even when granting those favors causes them sadness. People pleasers are always ready to help other people with their work and cover for their mistakes. They're always there for their family and friends, and are often the ones that make all the plans.
People pleasing can be a very unhealthy habit. On a long enough timeline, it can stifle your productivity at work and affect your ability to pursue your own happiness. You may experience an instant gratification knowing that you've helped out a friend. But that happiness is only short-lived. Most people you help will never return the favors. And some of them won't even stick around long enough to thank you for your good deeds.
Well, life is too short to waste your precious time doing favors for other people without getting anything in reciprocity.
Common Reasons Why People Seek To Please Others
1. Avoidance of conflict
One of the common reasons why people please others is that they want to avoid conflicts. Usually, this stems from the fears that turning down a request might result in hostility, rejection, criticism, loneliness, or disapproval by others.
But in their vain attempts to foster a peaceful and harmonious external environment, people pleasers end up grappling with inner conflicts. After granting favors for other people, they'll often retreat to some lonely corner and begin regretting the decision.
2. A desire for something in return
People pleasers may also be driven by a hidden agenda, usually a desire for reciprocity. For instance, you may choose to cover for a friend with the hope that they'll repay the favor someday when you find yourself in a similar situation. The problem is, the other party may not stick up for you when it comes down to it.
3. They're highly impressionable
Some people pleasers are easily influenced by new ideas and concepts. Such people may please others out of their genuine desire to listen to what the other person has to say.
4. A desire for self-love
The world has no shortage of people with a lack of self-love and self-worth. This usually results from a poor upbringing and may be aggravated by a person's present social environment.
A lack of self-love and a poor sense of self-worth may turn a person into a people pleaser. By pleasing others, they hope that the love, kindness, and gratitude they receive in return will fill the void that's inside of them.
5. They're naturally compassionate
Some people are naturally given to expressing compassion and sympathy to others. Due to their selflessness, such people are always happy to offer help when asked. They don't expect anything in return, as kindness and compassion come naturally to them.
However, virtue has a way of getting abused. When some of your friends or relatives realize that you're too courteous, kind, and compassionate, they may not mind using your good nature against you.
What Are The Dangers Of People Pleasing?
One of the dangers of being a people pleaser is that you suppress plenty of uncomfortable emotions. For instance, some of your work colleagues may approach you, seeking your support to set up one of the employees. Deep down, you don't approve of these shenanigans and the natural thing to do would be to call them out for their connivances.
But instead of expressing anger, you gladly agree to help. You feign a smile when rage and anger are consuming you from the inside. Unfortunately, repressing emotions, particularly negative emotions, is positioning yourself for physical and psychological breakdowns.
The following are other dangers of being a people pleaser.
• It opens you up for abuse by narcissists, bullies, and energy vampires,
• It affects your productivity at work, career growth, and social relations,
• There's an intense pressure to keep up appearances,
• There's an overwhelming need to be in control, and
• Your true nature remains hidden even from your genuine friends and relatives.
How to Stop Being a People Pleaser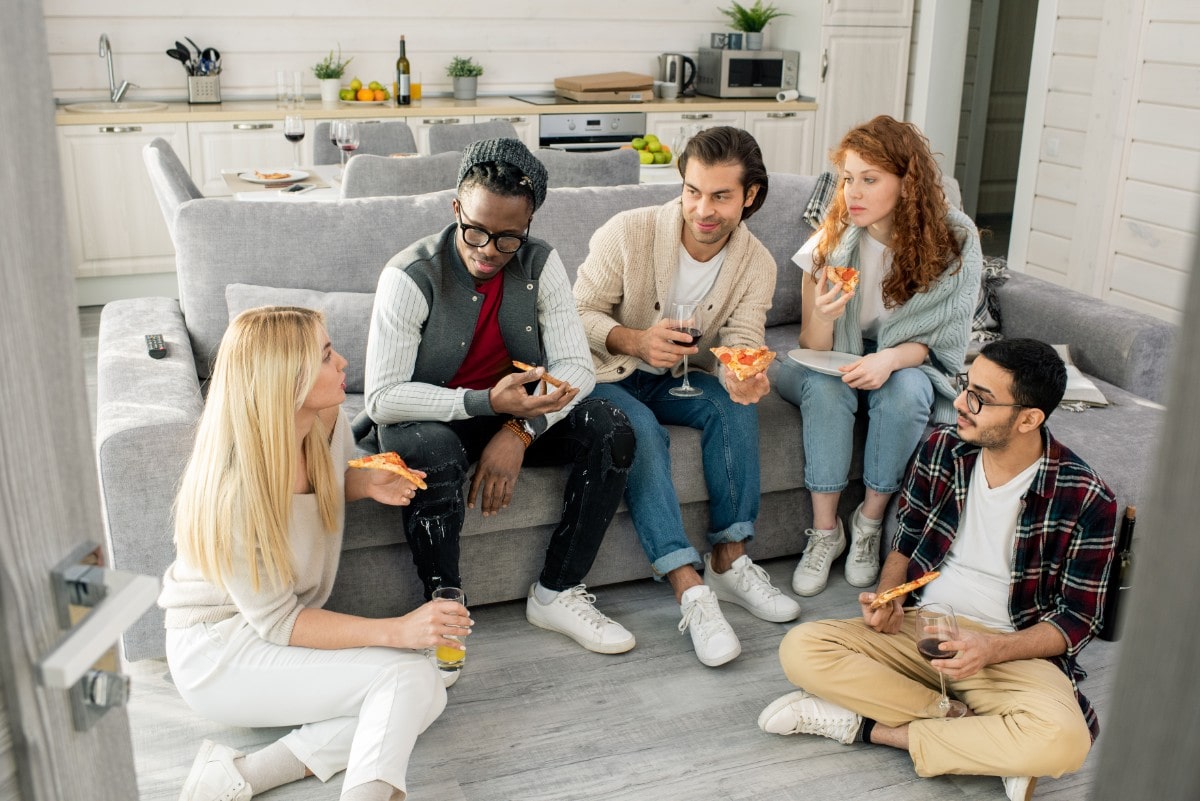 1. Recognize the signs
To tame the habit of people pleasing, you'll first need to recognize the signs. From there, you can go on to apply the right remedy.
Some of the signs that you're a people pleasure include;
• You struggle to decline requests for favors,
• You struggle to voice your opinions,
• You're excessively philanthropic,
• You repress so much emotion that you fear losing self-control,
• You blindly believe that other people are kind towards you, even without any apparent evidence pointing out to their kindness,
• You struggle differentiating between fake and authentic requests,
• You apologize or take the blame even when it's clear you did nothing wrong,
• You grapple with low self-esteem, low self-worth, and a lack of self-love,
• You allow criticisms, however subtle, to go to your head,
• You have no sense of personal boundaries,
• Your "good nature" frequently lands you in trouble,
• You detest negative emotions,
• You don't like arguments and are often quick to cede your ground,
• You have no free time for yourself,
• You're more of a giver than a receiver,
• Your relationships or friendships are based on emotional co-dependency, and
• You have an obsessive desire to be loved, praised, and approved by others.
2. Let your emotions play out naturally
Another excellent tip for overcoming the habit of people pleasing is to express your emotions naturally. When you mean to show kindness, do so without considering what the other person thinks about you.
Never fake virtue simply because of a desire for approval. Instead, ensure that extending a hand of kindness and generosity leaves you with a powerful sense of personal fulfillment.
Similarly, do not repress negative emotions. If a friend approaches you with a request that's obviously ridiculous, don't just decline it. Go a step further and let them know what you truly feel.
3. Always put yourself first
We're always encouraged to love others as we love ourselves. Therefore, love for others starts with self-love. You simply cannot deal kindness or generosity to others when you're not kind and generous to yourself.
4. Wait till you're asked for help
It's great to help others. But it's also important to know when your help is required. A colleague may turn up for work feeling depressed after a night-long argument with their spouse.
As a people pleaser, your first instincts would be to suggest a way out of the relationship. However, experts discourage that.
It's fine to lend a listening ear to their problems, but don't go suggesting solutions until they directly solicit your help. And even when they do, keep your solutions objective.
5. Remember that you have a choice
In the world of people pleasers, the only available answer to every request is a "Yes." No matter how outrageous and uncomfortable a request may be, people pleasers will still have a way of consenting to it.
But you should remember that there are two possible responses to every request – Yes or No. Saying "No" to a request doesn't necessarily mean that you hate the other person. It simply implies that you've done an evaluation and consider declining the request as the most suitable decision under the present circumstances.
Also, remember to always give an emphatic "NO." That will deny the other person an opportunity to pester you further.
And if you still experience difficulties declining a request outright, you can consider buying time. For instance, if a person asks you to do a thing you're uncomfortable with, tell them that you'll think about it. That will offer you ample time to decide if you should accept or decline the request.
Conclusion
People pleasing is a habit that eats into our own happiness. If not treated with the urgency it deserves, the habit could degenerate into full-blown physical or mental disorders. Thankfully, there are numerous ways you can overcome this aberrant behavior. If it comes down to it, you can schedule an appointment with a therapist.