Last Updated on January 24, 2023
Who Is PewDiePie?
PewDiePie, officially known as Felix Arvid Ulf Kjellberg, is a Swedish YouTuber and comedian who's famously known for his Let's Play videos as well as comedic formatted shows. PewDiePie was born on 24th October 1989 in Gothenburg, Sweden, to Ulf Christian Kjellberg and Lotta Kristine Johanna. Both his parents are renowned corporate gurus.
Felix Kjellberg is one of the most successful social media stars. Presently, his YouTube channel enjoys more than 100 million subscribers, and has garnered over 24 billion views.
Quick Facts
| | |
| --- | --- |
| Full Name: | Felix Arvid Ulf Kjellberg |
| Popular Name: | PewDiePie |
| Gender: | Male |
| Birth Date: | 25 October, 1989 |
| Age: | 33 years |
| Parents: | Ulf Christian Kjellberg and Lotta Kristine Johanna |
| Siblings: | Fanny Kjellberg |
| Birth Place: | Gothenburg, Sweden |
| Nationality: | Sweden |
| Ethnicity: | Swedish |
| Education: | Göteborgs Högre Samskola High School and Chalmers University of Technology in Gothenburg (never graduated) |
| Marital Status: | Married |
| Sexual Orientation: | Straight |
| Wife/Spouse: | Marzia Bisognin |
| Children: | N/A |
| Dating: | N/A |
| Net Worth: | USD 40 million |
| Source of Wealth: | Professional YouTubing, Social Medial, and Endorsement Deals |
| Height: | 5′ 8″ (1.77 m) |
| Weight: | 75 kg; In pounds: 165 lbs. |
Early Life and Career Information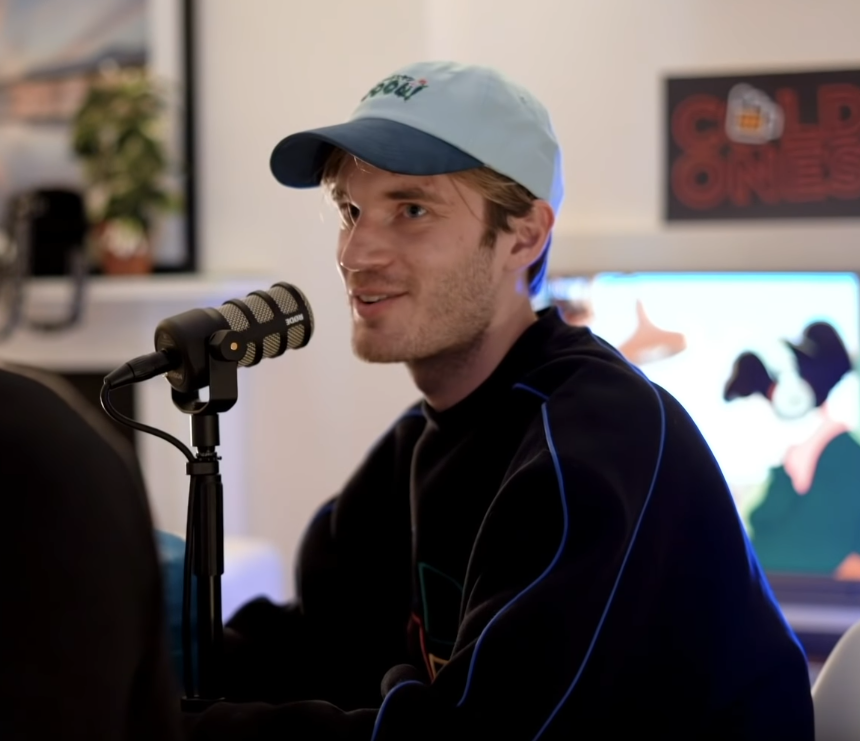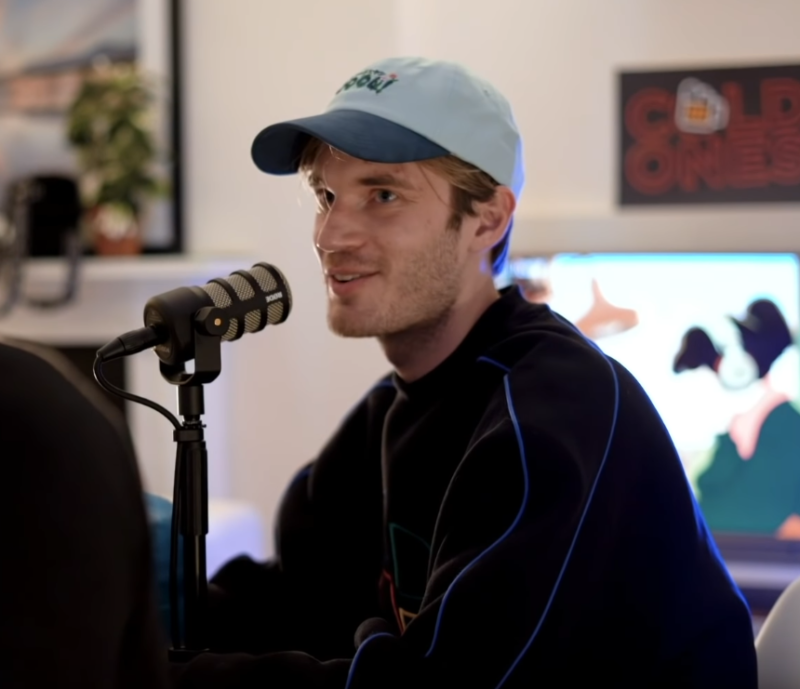 As a young kid, PewDiePie was always fascinated with art. In numerous interviews, he reminisces about his love affair with popular videogame characters like Sonic the Hedgehog and Mario. PewDiePie also recollects how he occasionally skipped classes so he could play videogames in a local internet café with some of his friends.
After graduating from high school, PewDiePie proceeded to Chalmers University of Technology, where he pursued a degree in industrial economics & technology management.
However, he lost interest in this course and left the university. He spent his time exploring Adobe Photoshop and even entered a Photoshop contest that nearly earned him an apprenticeship at a Scandinavian advertising company.
When he lost the apprenticeship, he sold some of the photoshopped images he had created using Adobe Photoshop, and used the proceeds to purchase a computer. His entire focus had now shifted to making YouTube videos.
While he was still in the university, PewDiePie had already registered a YouTube account called PewDiePie. He began by posting Let's Play videos of action and horror videogames on the channel.
In about two years, his channel had garnered over 1 million subscribers. PewDiePie then began to diversify by incorporating comedy shorts, vlogs, music videos, and formatted shows.
PewDiePie's Net Worth
PewDiePie's net worth stood at a staggering $40 million, as of 2023. PewDiePie has made much of his wealth through merchandise sales as well as ad revenue on YouTube. His YouTube channel has since received more than 24 billion views, earning him a spot in Time magazine's list of The World's 100 Most Influential People.
Presently, PewDiePie's YouTube channel is the third-highest subscribed-to channel. It's rivalled by the Bollywood film and music production-linked channel, T-Series, and Ryan Toys Review channel that features a young boy reviewing toys. According to reports, the YouTuber charges at least $450, 000 for every sponsored video.
Financially speaking, PewDiePie's most successful period was between 2010 and 2014. By December 2011, he had 60,000 subscribers to his YouTube channel.
The number shot to 1 million as of July 2012, before doubling to 2 million in just two months. In December 2012, PewDiePie entered into a contract with Disney's Maker Studios. The deal not only added more money to his pockets, but also contributed to his relentless rise in popularity.
By August 2013, PewDiePie' YouTube channel crossed the 15 million subscriber mark, becoming YouTube's most subscribed-to channel. He was also the highest-paid YouTuber, having earned some $12 million that year.
By July 2014, PewDiePie's YouTube channel had garnered more than 27 million subscribers, earning him at least $14 million in merchandise sales. In 2015, PewDiePie earned $9 million, $15 million in 2016, $12 million in 2017, $15.5 million in 2018, and $13 million in 2019.
Life Lessons from PewDiePie
PewDiePie's success story amplifies the adage that "anything that's worth having is worth working hard for." He has truly worked hard to be where he is today.
After failing to land an apprenticeship with an advertising agency, he leveraged every resource in his hands to pursue his dreams. That included selling some of the photoshop images he had made to finance a computer that he would then use to actively grow his YouTube channel.
And when he could not raise sufficient funds to buy a computer, he didn't mind taking odd jobs, including working at a hot dog stand.
PewDiePie's story has also helped to debunk some of the popularly-held misconceptions about social media, particularly claims that no one can become a millionaire exclusively through social media.
His YouTube channel rose from scratch and in a span of two years, went on to garner millions of subscribers, billions of views, and loads of cash in his pocket. That's a great inspiration for people who might be considering venturing into the lucrative gig economy.
Lastly, PewDiePie also reminds us that fame isn't everything. He is one of the richest young celebrities, who is also married to a celebrity. However, the couple has kept much of their private life away from the prying eyes of the public. You're likely to see PewDiePie on social media promoting a YouTube video than sharing glamorous photos of his life on the fast lane.
The following are some motivational quotes by this successful YouTuber:
"Everyone is entitled to their opinions, even though they're wrong."
"I don't really care for numbers that much, what I care more about is the support that I get from all you guys. That means so much more than just a random number."
"Life is too short to focus on the things you hate, focus on what you love instead."
"Nothing is easier if you're an idiot."
"Unless you stop trying, how can you not fail anymore."
"We're all different but we're all the same. You just be and you don't let anyone tell you who you are. You don't need labels to make yourself feel valuable, you're better than that."
"When I started my YouTube channel in 2010, I never imagined that one day it would be the most subscribed channel in the world and that I would be a part of such a great community."
Conclusion
PewDiePie has deservedly earned his name among the world's most successful YouTubers of all time. And if recent statistics are anything to go by, he is definitely destined for greatness.