During times of mourning, poetry can convey feelings in a way that other forms of expression simply cannot. Whether you are looking for something to write on a condolence card or the perfect poem to add to a funeral service, we've got you covered.
1. There Is No Night Without A Dawning by Helen Steiner Rice
There is no night without a dawning
No winter without a spring
And beyond the dark horizon
Our hearts will once more sing…
For those who leave us for a while
Have only gone away
Out of a restless, care worn world
Into a brighter day.
2. If I Should Go by Joyce Grenfell
If I should die before the rest of you,
Break not a flower nor inscribe a stone.
Nor, when I'm gone, speak in a Sunday voice,
But be the usual selves that I have known.
Weep if you must,
Parting is hell.
But life goes on,
So sing as well.
3. Peace My Heart by Rabindranath Tagore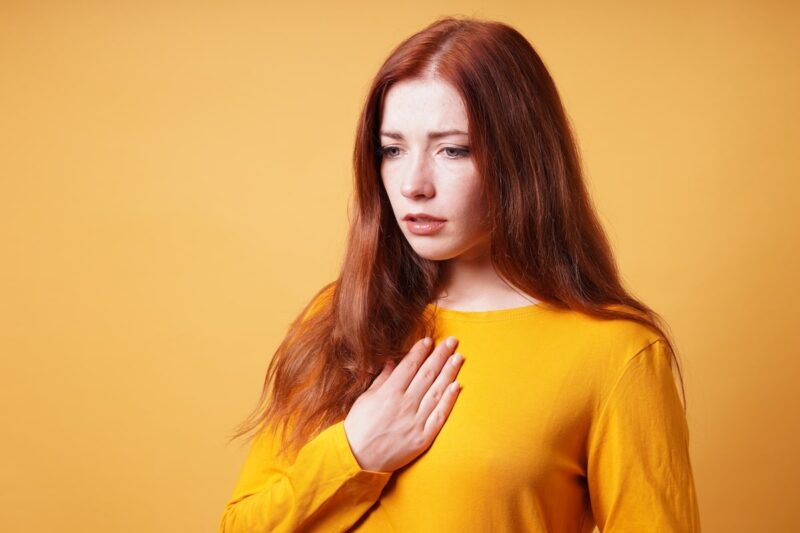 Peace, my heart, let the time for the parting be sweet.
Let it not be a death but completeness.
Let love melt into memory and pain into songs.
Let the flight through the sky end in the folding of the wings over the nest.
Let the last touch of your hands be gentle like the flower of the night.
Stand still, O Beautiful End, for a moment, and say your last words in silence.
I bow to you and hold up my lamp to light your way.
4. If I Should Go Tomorrow – Author Unknown
If I should go tomorrow
It would never be goodbye,
For I have left my heart with you,
So don't you ever cry.
The love that's deep within me,
Shall reach you from the stars,
You'll feel it from the heavens,
And it will heal the scars.
5. Do Not Stand at My Grave and Weep by Mary Elizabeth Frye
Do not stand at my grave and weep
I am not there; I do not sleep.
I am a thousand winds that blow,
I am the diamond glints on snow,
I am the sun on ripened grain,
I am the gentle autumn rain.
When you awaken in the morning's hush
I am the swift uplifting rush
Of quiet birds in circled flight.
I am the soft stars that shine at night.
Do not stand at my grave and cry,
I am not there; I did not die.
6. Turn Again to Life by Mary Lee Hall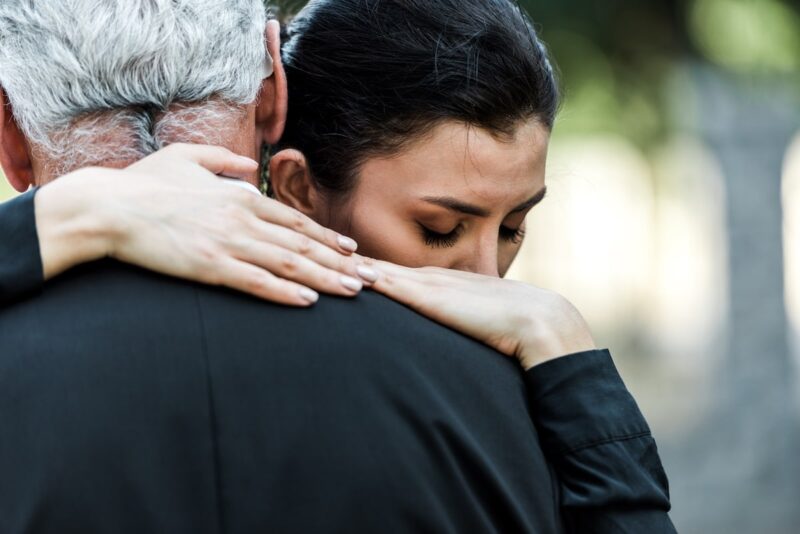 If I should die and leave you here a while,
be not like others sore undone,
who keep long vigil by the silent dust.
For my sake turn again to life and smile,
nerving thy heart and trembling hand
to do something to comfort other hearts than mine.
Complete these dear unfinished tasks of mine
and I perchance may therein comfort you.
7. All Nature Has a Feeling by John Clare
All nature has a feeling: woods, fields, brooks
Are life eternal: and in silence they
Speak happiness beyond the reach of books;
There's nothing mortal in them; their decay
Is the green life of change; to pass away
And come again in blooms revivified.
Its birth was heaven, eternal in its stay,
And with the sun and moon shall still abide
Beneath their day and night and heaven wide.
8. Inside Our Dreams by Jeanne Willis
Where do people go to when they die?
Somewhere down below or in the sky?
'I can't be sure,' said Grandad, 'but it seems
They simply set up home inside our dreams.'
9. If Only by Unknown Author
If only we could see the splendour of the land
To which our loved ones are called from you and me
We'd understand
If only we could hear the welcome they receive
From old familiar voices all so dear
We would not grieve
If only we could know the reason why they went
We'd smile and wipe away the tears that flow
And wait content.
10. I Fall Asleep by Samuel Butler
I fall asleep in the full and certain hope
That my slumber shall not be broken;
And that though I be all-forgetting,
Yet shall I not be forgotten,
But continue that life in the thoughts and deeds
of those I loved.
11. Light by Francis Bourdillon
The night has a thousand eyes.
And the day but one;
Yet the light of the bright world dies
With the dying sun.
The mind has a thousand eyes.
And the heart but one:
Yet the light of a whole life dies
When love is done.
12. Silent Tear by Unknown Author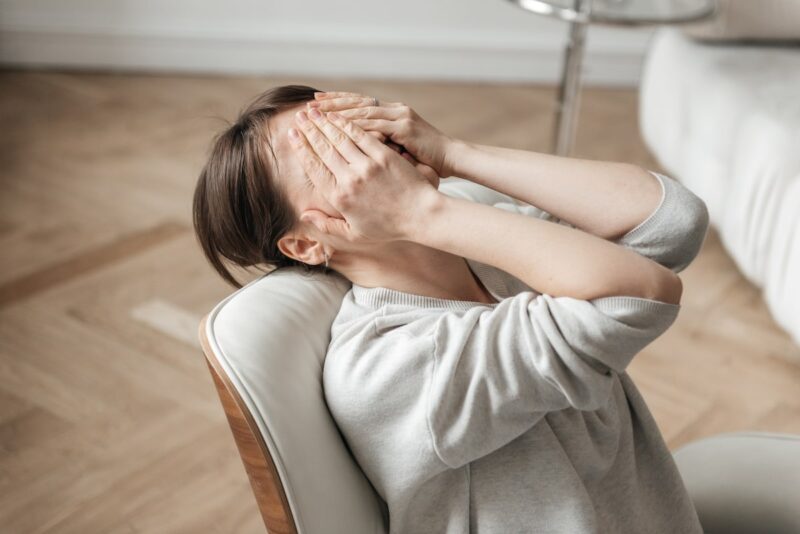 Each night we shed a silent tear,
As we speak to you in prayer.
To let you know we love you,
And just how much we care.
Take our million teardrops,
Wrap them up in love,
Then ask the wind to carry them,
To you in heaven above.
13. For Katrina's Sun Dial by Henry Van Dyke
Time is too slow for those who wait,
Too swift for those who fear,
Too long for those who grieve,
Too short for those who rejoice,
But for those who love, time is
Eternity.
14. Nothing Gold Can Stay by Robert Frost
Nature's first green is gold,
Her hardest hue to hold.
Her early leaf's a flower; 
But only so an hour.
Then leaf subsides to leaf,
So Eden sank to grief,
So dawn goes down to day
Nothing gold can stay.
15. Separation by W.S. Merwin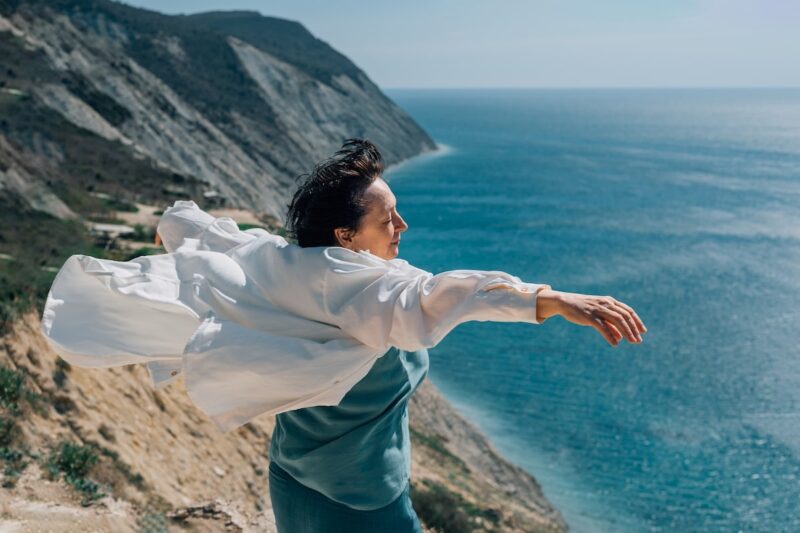 Your absence has gone through me
Like thread through a needle.
Everything I do is stitched with its color.
16. The Window by Rumi
Your body is away from me
but there is a window open
from my heart to yours.
From this window, like the moon
I keep sending news secretly.
17. Requiem by Robert Louise Stevenson
Under the wide and starry sky  
Dig the grave and let me lie:  
Glad did I live and gladly die,  
And I laid me down with a will.  
This be the verse you 'grave for me:         
Here he lies where he long'd to be;  
Home is the sailor, home from the sea,  
And the hunter home from the hill.
18. My Constant Companion By Kelly Roper
Grief is my companion,
It takes me by the hand,
And walks along beside me
in a dark and barren land.
How long will this lonesome journey last,
How much more can my weary heart bear?
Since your death, I've been lost in the fog,
Too burdened with sorrow and care.
People tell me my sadness will fade,
And my tears will reach their end.
Grief and I must complete our journey,
And then maybe I'll find happiness again.
19. The Well of Grief by David Whyte
Those who will not slip beneath
the still surface on the well of grief,
turning down through its black water
to the place we cannot breathe,
will never know the source from which we drink,
the secret water, cold and clear,
nor find in the darkness glimmering,
the small round coins,
thrown by those who wished for something else.
20. For Grief by John O'Donohue
When you lose someone you love,
Your life becomes strange,
The ground beneath you becomes fragile,
Your thoughts make your eyes unsure;
And some dead echo drags your voice down
Where words have no confidence
Your heart has grown heavy with loss;
And though this loss has wounded others too,
No one knows what has been taken from you
When the silence of absence deepens.
Flickers of guilt kindle regret
For all that was left unsaid or undone.
There are days when you wake up happy;
Again inside the fullness of life,
Until the moment breaks
And you are thrown back
Onto the black tide of loss.
Days when you have your heart back,
You are able to function well
Until in the middle of work or encounter,
Suddenly with no warning,
You are ambushed by grief.
It becomes hard to trust yourself.
All you can depend on now is that
Sorrow will remain faithful to itself.
More than you, it knows its way
And will find the right time
To pull and pull the rope of grief
Until that coiled hill of tears
Has reduced to its last drop.
Gradually, you will learn acquaintance
With the invisible form of your departed;
And when the work of grief is done,
The wound of loss will heal
And you will have learned
To wean your eyes
From that gap in the air
And be able to enter the hearth
In your soul where your loved one
Has awaited your return
All the time.