Last Updated on April 3, 2023
Every night we fall asleep, we slip into the magical land of dreams. A land of limitless fantasies and perilous adventures; one in which creatures and events defy all human imagination.
During these moments, we may often reminisce upon nostalgic events that happened eons ago or have a foretaste of things yet to unfold. We may also engage characters that look so starkly familiar that it leaves us wondering whether we've known them from a different dimension.
However, dreams are not all about sojourning a fantasy world or experiencing false realities while asleep. Many dreams are actually a prelude of imminent events in our lives. They're a connection between the physical and spiritual realms and a means through which our divine masters whisper to our subconscious minds. No wonder it's difficult to accomplish most things before actually dreaming them.
But despite their immense significance, dreams continue to fascinate humans. Scientists and philosophers are yet to come to a consensus on why people and animals dream. Nonetheless, dreams have inspired numerous works of art and literature. These range from movies and television shows to music and even poems.
In this collection, we unveil the most powerful poems about dreams ever composed. The poems tackle dreams both in the sense of the imaginative visions we see during sleep and as life's ambitions. We'll highlight the most inspirational portion of each poem and then leave a title so you can go read the entire piece at your own convenience.
30 Beautiful Poems about Dreams
1. A Dream by Edgar Allan Poe
In visions of the dark night
I have dreamed of joy departed—
But a waking dream of life and light
Hath left me broken-hearted.
Ah! what is not a dream by day
To him whose eyes are cast
On things around him with a ray
Turned back upon the past?
That holy dream—that holy dream,
While all the world were chiding,
Hath cheered me as a lovely beam
A lonely spirit guiding.
What though that light, thro' storm and night,
So trembled from afar—
What could there be more purely bright
In Truth's day-star?
2. A Dream by William Blake
Once a dream did weave a shade
O'er my angel-guarded bed,
That an emmet lost its way
Where on grass methought I lay.
Troubled, wildered, and forlorn,
Dark, benighted, travel-worn,
Over many a tangle spray,
All heart-broke, I heard her say:
'Oh my children! do they cry,
Do they hear their father sigh?
Now they look abroad to see,
Now return and weep for me.'
3. A Song by Paul Laurence Dunbar
On a summer's day as I sat by a stream,
A dainty maid came by,
And she blessed my sight like a rosy dream,
And left me there to sigh, to sigh,
And left me there to sigh, to sigh.
On another day as I sat by the stream,
This maiden paused a while,
Then I made me bold as I told my dream,
She heard it with a smile, a smile,
She heard it with a smile, a smile.
Oh, the months have fled and the autumn's red,
The maid no more goes by:
For my dream came true and the maid I wed,
And now no more I sigh, I sigh,
And now no more I sigh.
4. Come To Me Dreams of Heaven by Felicia Hemans
Come to me, dreams of heaven!
My fainting spirit bear
On your bright wings, by morning given,
Up to celestial air.
Away—far, far away,
From bowers by tempests riven,
Fold me in blue, still, cloudless day,
O blessed dreams of heaven!
Come but for one brief hour,
Sweet dreams! and yet again
O'er burning thought and memory shower
Your soft effacing rain!
Waft me where gales divine,
With dark clouds ne'er have striven,
Where living founts for ever shine—
O blessed dreams of heaven!
5. Dream by Anonymous
Dream even if the world says not to,
for dreams bring those things that reality cannot give you,
They fill your life with positivity,
They make you more confident even if the world doesn't want to.
Dream my dear, because at the end of the day,
all big accomplishments have always started with a dream.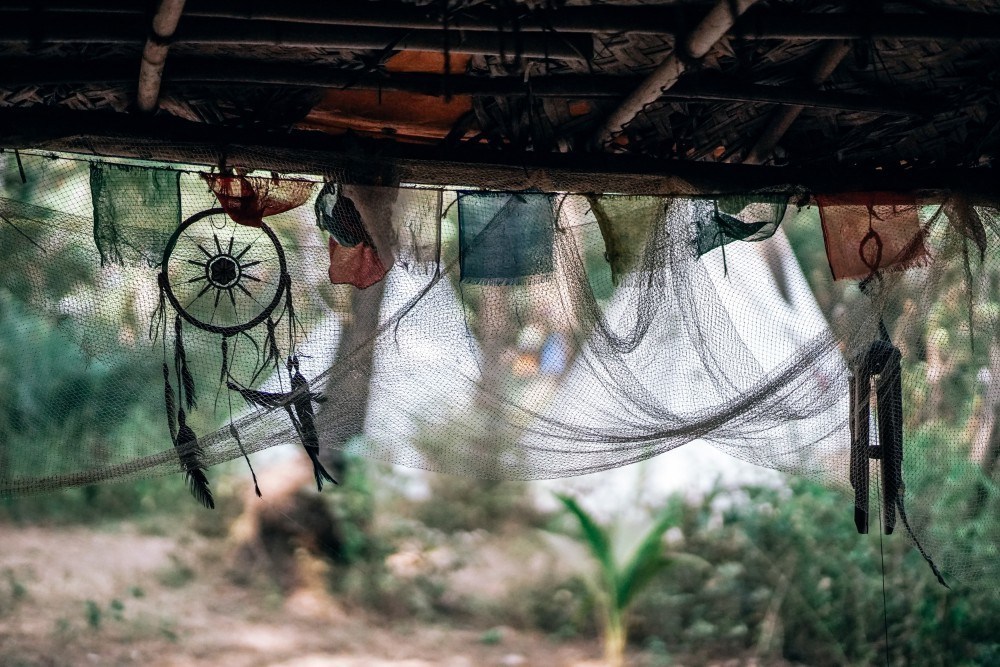 6. Dream Deferred by Langston Hughes
What happens to a dream deferred?
Does it dry up
Like a raisin in the sun?
Or fester like a sore–
And then run?
Does it stink like rotten meat?
Or crust and sugar over–
like a syrupy sweet?
Maybe it just sags
like a heavy load.
Or does it explode?
7. Dreaming Away by Anonymous
Don't waste your time dreaming away,
Have that power to say.
Make your dreams turn into reality,
It will make you happy in actuality.
Dream big and soar high in life,
Then you won't have to strive.
Dream and fulfill your desire
You will get only higher!
8. Dreams by Anne Brontë
While on my lonely couch I lie,
I seldom feel myself alone,
For fancy fills my dreaming eye
With scenes and pleasures of its own
9. Dreams by Helen Hunt Jackson
Mysterious shapes, with wands of joy and pain,
Which seize us unaware in helpless sleep,
And lead us to the houses where we keep
Our secrets hid, well barred by every chain
10. Dreams by Henry Timrod
Who first said "false as dreams"? Not one who saw
Into the wild and wondrous world they sway;
No thinker who hath read their mystic law;
No Poet who hath weaved them in his lay.
Else had he known that through the human breast
Cross and recross a thousand fleeting gleams,
That, passed unnoticed in the day's unrest,
Come out at night, like stars, in shining dreams;
That minds too busy or too dull to mark
The dim suggestion of the noisier hours,
By dreams in the deep silence of the dark,
Are roused at midnight with their folded powers.
Like that old fount beneath Dodona's oaks,
That, dry and voiceless in the garish noon,
When the calm night arose with modest looks,
Caught with full wave the sparkle of the moon.
If, now and then, a ghastly shape glide in,
And fright us with its horrid gloom or glee,
It is the ghost of some forgotten sin
We failed to exorcise on bended knee.
And that sweet face which only yesternight
Came to thy solace, dreamer (didst thou read
The blessing in its eyes of tearful light?),
Was but the spirit of some gentle deed.
Each has its lesson; for our dreams in sooth,
Come they in shape of demons, gods, or elves,
Are allegories with deep hearts of truth
That tell us solemn secrets of ourselves.
11. Dreams: The Kind I Had by Abraham Oyegbade
First Tell:
I had a dream, and in it I was satisfied.
I had a dream, and in it I laugh.
I had a dream, and in it I had become one.
12. Echo by Christina Rossetti
Come to me in the silence of the night;
Come in the speaking silence of a dream;
Come with soft rounded cheeks and eyes as bright
As sunlight on a stream;
Come back in tears,
O memory, hope, love of finished years.
O dream how sweet, too sweet, too bitter sweet,
Whose wakening should have been in Paradise,
Where souls brimful of love abide and meet;
Where thirsting longing eyes
Watch the slow door
That opening, letting in, lets out no more.
Yet come to me in dreams, that I may live
My very life again though cold in death:
Come back to me in dreams, that I may give
Pulse for pulse, breath for breath:
Speak low, lean low,
As long ago, my love, how long ago!
13. Echoes by William Ernest Henley
The ways are green with the gladdening sheen
Of the young year's fairest daughter.
O, the shadows that fleet o'er the springing wheat!
O, the magic of running water!
The spirit of spring is in every thing,
The banners of spring are streaming,
We march to a tune from the fifes of June,
And life's a dream worth dreaming.
It's all very well to sit and spell
At the lesson there's no gainsaying;
But what the deuce are wont and use
When the whole mad world's a-maying?
When the meadow glows, and the orchard snows,
And the air's with love-motes teeming,
When fancies break, and the senses wake,
O, life's a dream worth dreaming!
What Nature has writ with her lusty wit
Is worded so wisely and kindly
That whoever has dipped in her manuscript
Must up and follow her blindly.
Now the summer prime is her blithest rhyme
In the being and the seeming,
And they that have heard the overword
Know life's a dream worth dreaming.
14. Have You Earned Your Tomorrow by Edgar Guest
Is anybody happier because you passed his way?
Does anyone remember that you spoke to him today?
This day is almost over, and its toiling time is through;
Is there anyone to utter now a kindly word of you?
Did you give a cheerful greeting to the friend who came along?
Or a churlish sort of "Howdy" and then vanish in the throng?
Were you selfish pure and simple as you rushed along the way,
Or is someone mighty grateful for a deed you did today?
Can you say tonight, in parting with the day that's slipping fast,
That you helped a single brother of the many that you passed?
Is a single heart rejoicing over what you did or said;
Does a man whose hopes were fading now with courage look ahead?
Did you waste the day, or lose it, was it well or sorely spent?
Did you leave a trail of kindness or a scar of discontent?
As you close your eyes in slumber do you think that God would say,
You have earned one more tomorrow by the work you did today?
15. He Had His Dream by Paul Laurence Dunbar
He had his dream, and all through life,
Worked up to it through toil and strife.
Afloat fore'er before his eyes,
It colored for him all his skies.
The storm-cloud dark,
Above his bark.
The calm and listless vault of blue
Took on its hopeful hue.
It tinctured every passing beam —
He had his dream.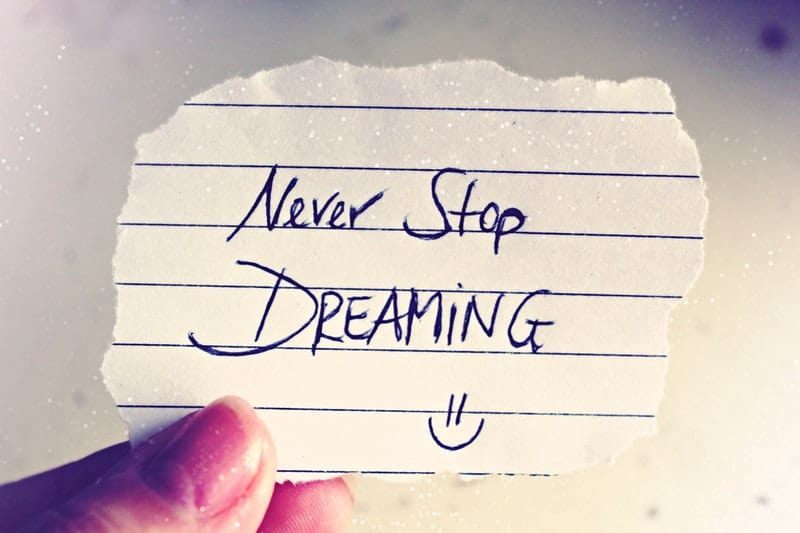 16. He Wishes for the Cloths of Heaven by W. B. Yeats
But I, being poor, have only my dreams;
I have spread my dreams under your feet;
Tread softly because you tread on my dreams …
17. I Dream Of You, To Wake by Christina Rossetti
I dream of you, to wake: would that I might
Dream of you and not wake but slumber on;
Nor find with dreams the dear companion gone,
As, Summer ended, Summer birds take flight.
In happy dreams I hold you full in night.
I blush again who waking look so wan;
Brighter than sunniest day that ever shone,
In happy dreams your smile makes day of night …
18. I Dreamed in a Dream by Walt Whitman
I dream'd in a dream, I saw a city invincible to the
attacks of the whole of the rest of the earth;
I dream'd that was the new City of Friends;
Nothing was greater there than the quality of robust
love—it led the rest …
19. I Had A Dream by Anonymous
Last night I had a dream,
I dreamt of rivers, I dreamt of streams.
I dreamt of the big blue sky,
I dreamt of the animals down and the birds flying high.
I dreamt of a world where no one knew what was hate,
I dreamt of a time where nobody would curse their fate.
I dreamt of people who's hearts were filled with love,
I dreamt of adults who's mind was pure as a dove.
I dreamt of a day when no child would go hungry to bed,
I dreamt of a world where everyone would share their bread.
I dreamt of a world of forgiveness and compassion,
I dreamt that the world was a family & helping each other was their passion.
I woke up in the morning to a world that my dream hardly knew,
But then I jolted myself and promised that I gotta make this dream come true!
No discussing brand new crushes,
No acting insane together, no arguments that are baseless.
Life is definitely nothing without friends,
And that's why I never want this friendship to ever end.
20. If by Paul Laurence Dunbar
If life were but a dream, my Love,
And death the waking time;
If day had not a beam, my Love,
And night had not a rhyme,—
A barren, barren world were this
Without one saving gleam;
I 'd only ask that with a kiss
You 'd wake me from the dream.
If dreaming were the sum of days,
And loving were the bane;
If battling for a wreath of bays
Could soothe a heart in pain,—
I 'd scorn the meed of battle's might,
All other aims above
I 'd choose the human's higher right,
To suffer and to love!
21. Life (The Real Meaning Of Life) by C. N. Premkumar
Life, the wonderful dream
Never meets with reality
Till its final moment
Called death
Every day we dream of
Conquering new continents
And kingdoms
Without realizing
All are illusions
And without realizing
The final reality
Will one day envelop us
So finality is the true reality
22. Gather Me The Rose by William Ernest Henley
O gather me the rose, the rose,
While yet in flower we find it,
For summer smiles, but summer goes,
And winter waits behind it.
23. The Dream by John Donne
Dear love, for nothing less than thee
Would I have broke this happy dream;
It was a theme
For reason, much too strong for fantasy,
Therefore thou wak'd'st me wisely; yet
My dream thou brok'st not, but continued'st it …
24. The Awaking by Alexander Pushkin
Ye dreams, ye dreams,
Where is your sweetness?
Where thou, where thou
O joy of night?
Disappeared has it,
The joyous dream;
And solitary
In darkness deep
I awaken.
Round my bed
Is silent night.
At once are cooled,
At once are fled,
All in a crowd
The dreams of Love—
Still with longing
The soul is filled
And grasps of sleep
The memory.
O Love, O Love,
O hear my prayer:
Again send me
Those visions thine,
And on the morrow
Raptured anew
Let me die
Without awaking!
25. The Colors of My Dream by Anonymous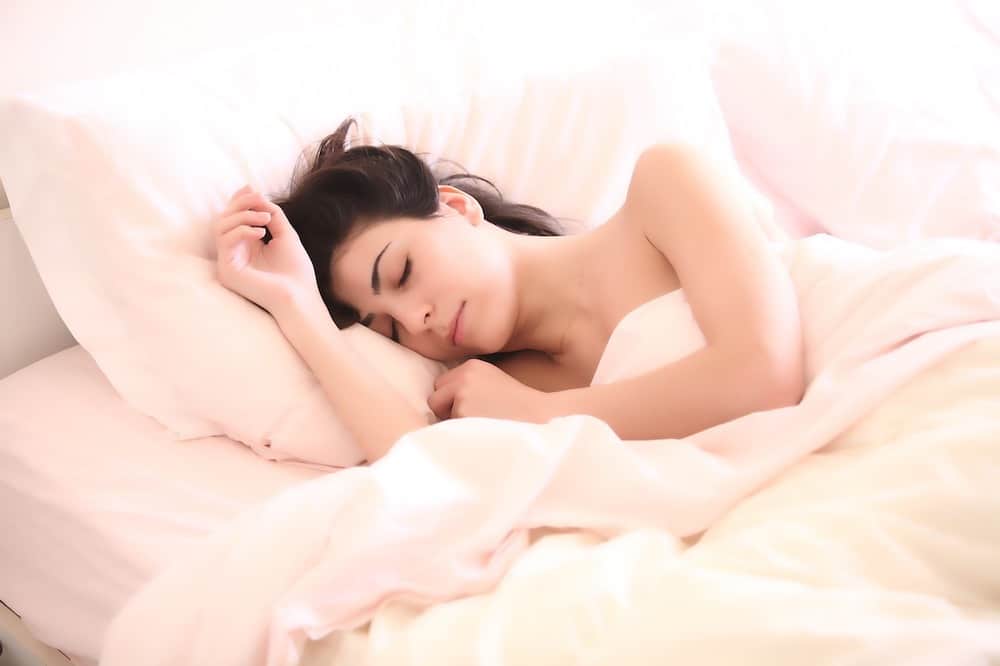 Every night I dream about a VIOLET garden,
I dream about RED cheeky children.
I dream about the big BLUE sky,
I dream about the WHITE clouds up high.
I dream about INDIGO flowers and the GREEN grass,
I dream about VIOLET rivers and streams stretching out vast.
I dream about listening to PINK and PURPLE birds hum,
I dream about YELLOW and ORANGE big bright sun.
I wish that when I wake up, I see a world just like that,
I wish to wake up to a world that is worth looking at.
26. The Dream by Alexander Pushkin
Not long ago, in a charming dream,
I saw myself — a king with crown's treasure;
I was in love with you, it seemed,
And heart was beating with a pleasure.
I sang my passion's song by your enchanting knees.
Why, dreams, you didn't prolong my happiness forever?
But gods deprived me not of whole their favor:
I only lost the kingdom of my dreams.
27. The Garden of Dreams by Bliss Carman
My heart is a garden of dreams
Where you walk when day is done,
Fair as the royal flowers,
Calm as the lingering sun.
Never a drouth comes there,
Nor any frost that mars,
Only the wind of love
Under the early stars,—
The living breath that moves
Whispering to and fro,
Like the voice of God in the dusk
Of the garden long ago.
28. To – – by Sidney Lanier
The Day was dying; his breath
Wavered away in a hectic gleam;
And I said, if Life's a dream, and Death
And Love and all are dreams — I'll dream.
A mist came over the bay
Like as a dream would over an eye.
The mist was white and the dream was grey
And both contained a human cry,
The burthen whereof was "Love",
And it filled both mist and dream with pain,
And the hills below and the skies above
Were touched and uttered it back again.
The mist broke: down the rift
A kind ray shot from a holy star.
Then my dream did waver and break and lift —
Through it, O Love, shone thy face, afar.
So Boyhood sets: comes Youth,
A painful night of mists and dreams;
That broods till Love's exquisite truth,
The star of a morn-clear manhood, beams.
29. Wanderlust Acrostic Dream by Clinton Siegle
Wanderlust, let's be honest, is the dream.
And as a child, my adventure was my dream.
Now, I dream.
Dreaming of being a pirate, a poet, a writer of adventure, I dream.
30. When You Dream Big by Anonymous
When you dream big,
It lets you achieve even the impossible
It lets you achieve every thing
When you dream big
You get a sense of things,
Which is absent in being,
When you dream big
You achieve in life,
Dream big tonight!
Final Word
Not only can the above poems serve as a source of inspiration to dream big. They can also help you work hard towards making your dreams a reality.
What's more, you can dedicate them to your dear ones to let them know that you share in their dreams, both in the literal and deeper sense of the word.