Last Updated on January 24, 2023
Who Is Polo G?
Taurus Tremani Bartlett, better known by his stage name Polo G, is an American rapper, singer-songwriter, and record executive who gained initial recognition in 2018 after releasing the single "Finer Things."

Bartlett achieved mainstream success in 2019 with his single "Pop Out" (featuring Lil Tjay). The song peaked at the #11 spot on the Billboard Hot 100.
Quick Facts
| | |
| --- | --- |
| Full Name: | Taurus Tremani Bartlett |
| Popular Name: | Polo G |
| Gender: | Male |
| Birth Date: | January 6, 1999 |
| Age: | 23 years |
| Parents: | Stacia Mac, father unknown |
| Siblings: | 3 |
| Birth Place: | Chicago, Illinois |
| Nationality: | American |
| Ethnicity: | African-American |
| Education: | Wendell Phillips Academy High School |
| Marital Status: | In a relationship with Crystal Blease |
| Sexual Orientation: | Straight |
| Wife/Spouse: | N/A |
| Children: | Tremani Bartlett (born to his girlfriend Crystal Blease) |
| Dating: | Crystal Blease |
| Net Worth: | USD 4 million |
| Source of Wealth: | Rapping, Singing, Songwriting, Record Producing, and Other Ventures |
| Height: | 5′ 10″ (1.78 m) |
| Weight: | 68 kg; In pounds: 148 lbs. |
Early Life and Career Information
Taurus Tremani Bartlett was born on January 6, 1999, in Chicago, Illinois, to Stacia Mac. Not much is known about his father, although the rapper was raised by both parents.

Bartlett was drawn to gang life at the age of 15. He split his time between selling fentanyl and practicing rapping.

At the age of 17, Polo G was convicted of illegal drug possession and slapped with his first custodial sentence. He would later serve two more jail terms, with the most recent one being from October 2017 to February 2018.

During his latest incarceration, some of Polo G's inmates challenged him to focus on music. It's at this point that the rapper began taking music seriously. He released a mixtape titled Neva Cared and went on to release his first officially recorded song to YouTube, titled 'ODA.'

In 2018, Polo G created a SoundCloud account and released the song 'Gang With Me' to the platform. The song was an instant hit, garnering millions of plays within a few months of its release. Later in the year, Polo G released the track 'Finer Things.' The song propelled him further onto the limelight.

But it was the single 'Pop Out' featuring Lil Tjay that truly positioned Polo as one of the most promising rappers of his generation. Released in early 2019, 'Pop Out' peaked at #11 on the Billboard Hot 100. The music video to the song racked up more than 200 million YouTube views.

Following the success of 'Pop Out,' Polo G went on to sign a recording contract with Columbia Records. His debut album eventually came on June 7, 2019. The album was a commercial success, peaking at number 6 on the US Billboard 200.

Polo has since followed up with one more studio album, titled The Goat (2020). He's currently working on his third album, Hall of Fame, whose release is due to be announced. However, the rapper has continued releasing singles over the years, including the track Go Stupid (released with rappers NLE Choppa and Stunna 4 Vegas).

In September 2020, Polo G founded his own record label known as ODA Records. ODA, which stands for 'Only Dreamers Achieve' is a joint venture between Polo and Columbia Records.
Polo G's Net Worth
Polo G has been in the music industry for a considerably short duration. But he's already giving many rappers a run for their money, quite literally.

As of 2023, Polo had a net worth of $4 million. He has earned nearly his entire wealth from the music industry.

The following are some of Polo G's most commercially successful music projects so far:

• The single 'Pop Out' (featuring Lil Tjay) – Peaked at #11 on the Billboard Hot 100
• The single 'Flex' (featuring Juice Wrld) – Peaked at #30 on the Billboard Hot 100
• The single 'Epidemic'– Peaked at #47 on the Billboard Hot 100
• The single 'Be Something' (featuring Lil Baby) – Peaked at #57 on the Billboard Hot 100
• The single 'Go Stupid' (released with rappers NLE Choppa and Stunna 4 Vegas, and featuring production from Mike Will Made It) – Peaked at # 60 on the Billboard Hot 100. The song also peaked at #29 on the Hot R&B/Hip-Hop Songs chart and #20 on the Hot Rap Songs chart
• The album Die A Legend – Peaked at # 6 on the Billboard 200
• The album The Goat – Debuted at #2 on the Billboard 200
Lessons from Polo G
1. Everything happens for a reason

Prison is not the best place to find yourself in, especially if you're a naïve teenager who was innocently ensnared by the allurements of the gangster lifestyle. However, it was during his incarceration that Polo G got his motivation to rap full-time.

2. Collaborate with others

Rising through the ranks in the hip hop industry isn't easy unless you partner with other talented artists. Polo G understands this crucial success lesson and has since collaborated with several renowned rappers, including Lil Tjay, Juice Wrld, NLE Choppa, to mention but a few.

3. Never forget where you came from

Polo G frequently pays homage to his hometown of Chicago. He has also spoken out against police brutality and other forms of social injustice, always citing his own past experiences in the hands of the law enforcement officers.
Famous Quotes by Polo G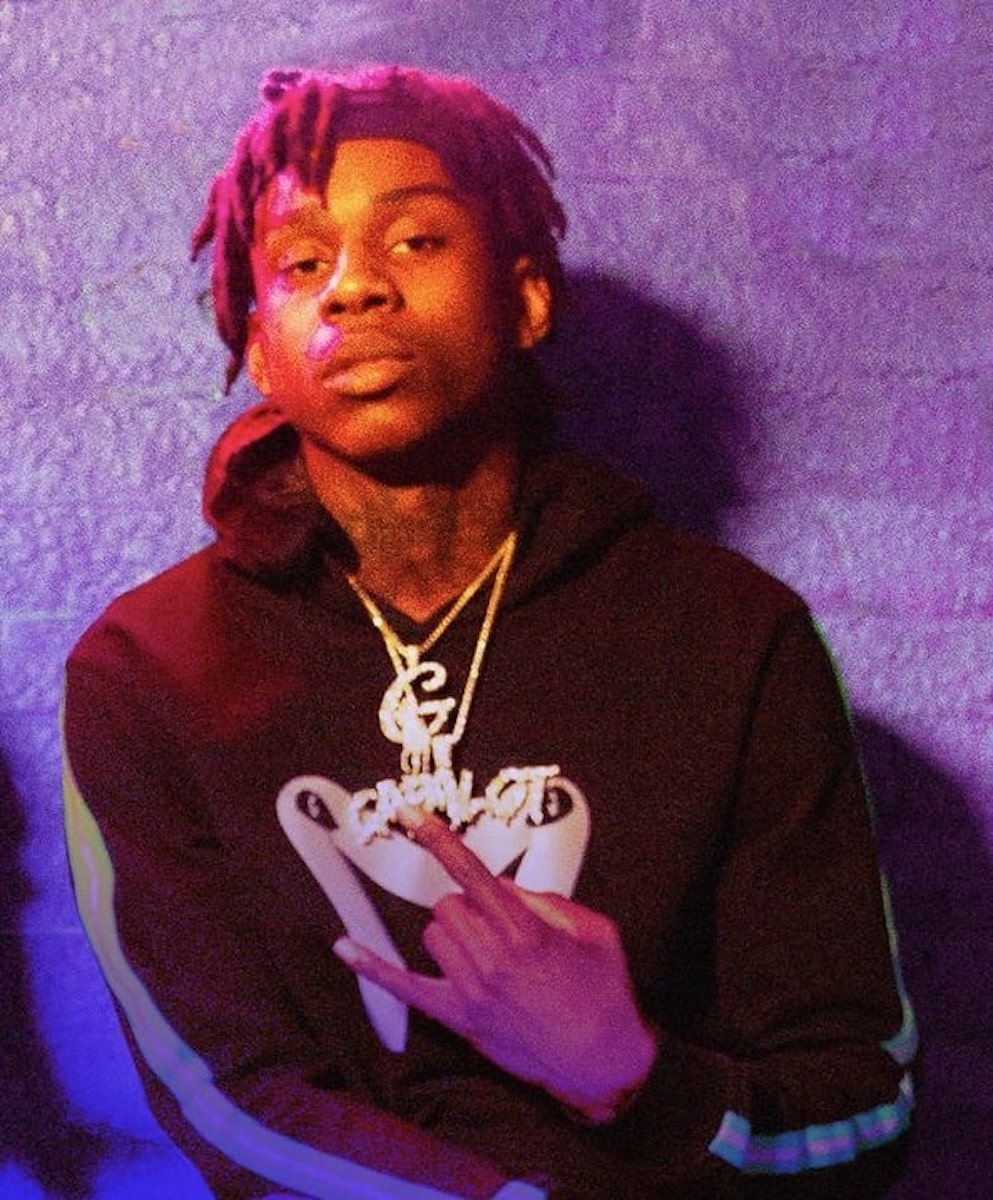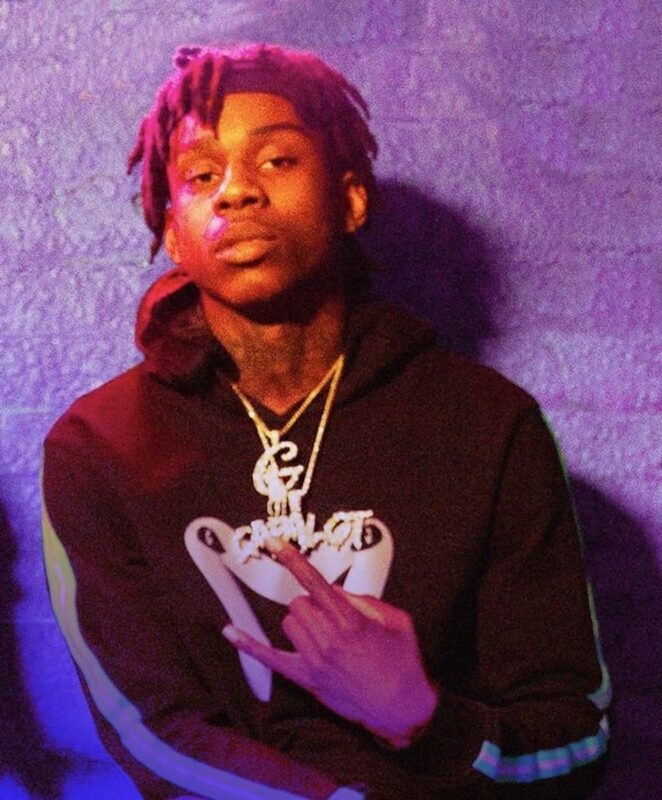 "Good music you don't gotta know the words, the words know you."
"I honestly hate being on social media it make my brain feel cluttered."
"I would feel like I'm selling my soul if I let dis fame shit take me out my character."
"Maxine, that's my grandma. I always talk about her in songs because that was one of my favorite people in the world. She passed away when I was in about seventh or eighth grade. And I was one of her favorite grandkids. She's just a person that's near and dear to me. So every chance I get, I shall show respect to it."
"Some of the hardest challenges I've faced throughout life was really just like bein' depressed, not feelin' myself."
Final Word
Polo G is an American rapper, singer, songwriter, and record producer who has been in the industry for just over three years. Regardless of his relatively short rapping career, the 23-year old has already amassed an incredible net worth of $4 million.