Last Updated on March 8, 2022
People instinctively avoid dark, dirty, and gloomy places. No one wants to work in an office with flickering lights, crowded cubicles, or irritable colleagues. As a leader, one of your responsibilities is to help create a relaxed and productive place so employees can stay focused and feel safe.
Benefits of a Positive Work Environment
In essence, a 'positive work environment' is a workplace where employees feel that they can achieve their goals and attain growth, while being able to do their job properly.
One of its top benefits is that it improves morale. When people see that their ideas matter, that their needs are met, and distractions are limited, they work efficiently and are therefore, happier. This in turn creates an honest, cheerful, and dynamic atmosphere.
Another advantage is productivity. Just imagine a dim, cramped room. The computer freezes all the time so you can barely send one email. On top of that, the phones keep ringing, your chair is creaking, and your back hurts. No one can work professionally under these circumstances.
Now think about the opposite: a well-lit room with an updated computer that works twice as fast. There's hardly any noise, except maybe from your headphones. You have the SIDIZ T50 ergonomic chair with 2-way adjustable lumbar support and breathable high mesh back.
Suddenly, that 6PM meeting doesn't sound so bad at all.
Ideas for Creating a Positive Work Environment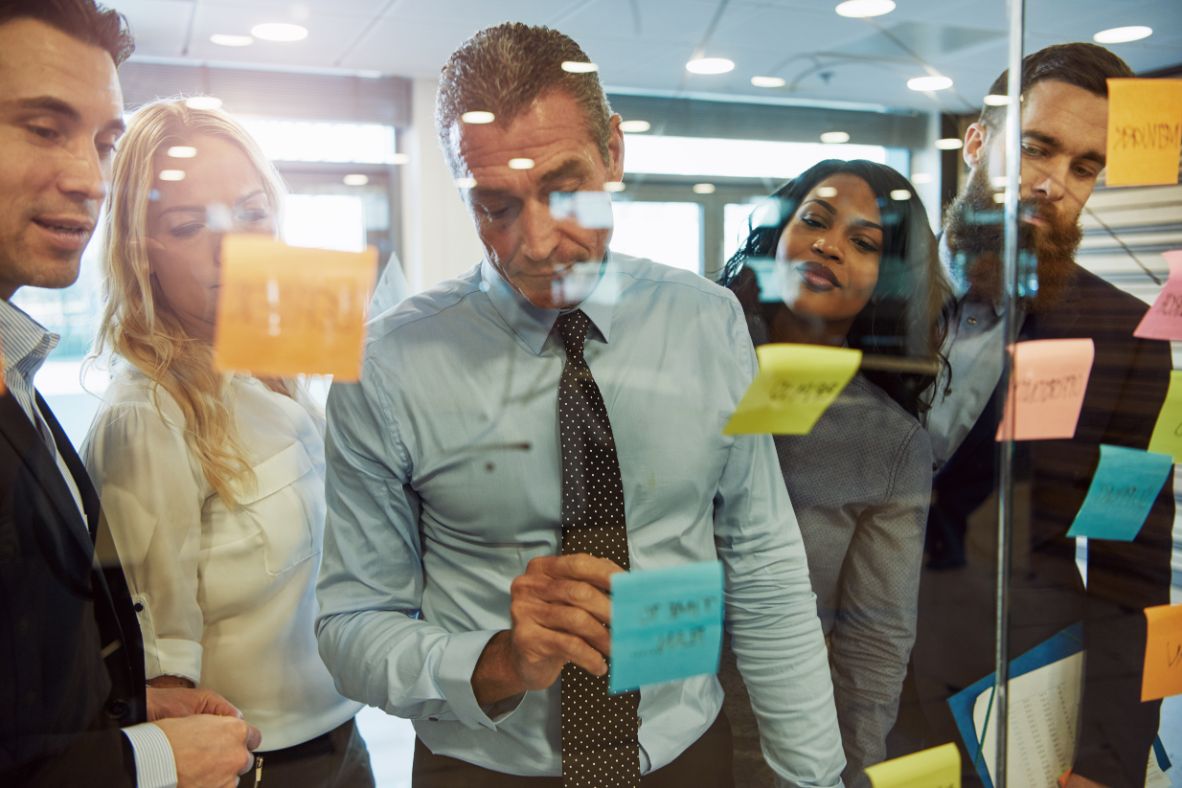 Better working conditions shouldn't just be a dream. Here are a couple of great ideas to get started.
1. Have the right tools and equipment. Whether you're working from home or at the office, one needs proper resources for the job. Make sure your employees are provided with the right hardware and software. Verify that they are securely connected to company servers and that they know how to keep important data.
Take note of equipment, too. Things like standing desks and office chairs will help employees feel comfortable, even when sitting for long hours. If you're looking for an affordable but feature-rich ergonomic chair, there's no better choice than SIDIZ.
As the leading seating brand in South Korea, SIDIZ has been manufacturing high-quality office chairs worldwide since 2010. Their products are used by well-known brands such as GE, IBM, Samsung, and Toyota. Their bestsellers include the T50 and T80 models, both offering amazing comfort and design that won't hurt your pocket.
2. Offer proper amenities/services. Individuals will spend about 40 years of their lives working. If that's the case, wouldn't you want to break routine from time to time? Stress comes in different forms. And though people deal with them differently, as a leader, you can help stave some off.
Prioritize the health and wellness of workers. Not sure what to offer? Ask through a survey or an informal meeting. Do they want a playroom with pingpong tables and a comfy couch? Maybe the cafeteria needs healthy options like salads and wraps?
Working from home? Try offering telemedicine services such as basic psychiatric evaluations and remote medical diagnosis.
3. Consider office design. Something as mundane as the color of your office walls can subconsciously affect employee performance. The workspace can still look clean and professional even with a splash of color.
The SIDIZ T80 and T50 models provide various colors for shells and seat covers. This surprising addition will boost the office atmosphere and make it livelier. For a more chic and unified look, go for the T50, which has an elegant, streamlined design.
Choose function and comfort in selecting office equipment such as tables, shelves, and chairs. The SIDIZ T80 model for instance, is a heavy-duty ergonomic office chair that will give your workers amazing back and seat support, but still manage to look beautiful against any interior design.
Don't forget about lighting. Dark and dim simply won't do. As much as possible, allow the office to get a good dose of natural light from the sun. For those working nights, get mood lighting so it doesn't clash against the blue light from computer screens.
4. Make communication and collaboration easy. Remote setups can be frustrating, particularly for employees abroad. But ensure that everyone is up to speed with the latest apps and messaging platforms. Provide support for employees with connectivity issues.
5. Conduct regular check-ins. When was the last time you asked your employees how they are doing? Richard Greathead, CEO of family-run Nutrition Group PLC, believes leaders should do regular check-ins to: help avoid miscommunications, ensure workers are engaged, and get insight on how to improve managerial performance.
Don't underestimate the power of a quick message. Employees want to know that they're valued and that their ideas matter. Drop by their desk and ask how they are doing. For work from home staff, you can send an email or chat with them directly. Don't just show up during annual performance reviews – show your employees that you genuinely care about them.
How are you working lately?
It's not easy creating a safe and positive work environment, especially when you're working from home. There are plenty of factors to consider, such as: available space, kids, budget, and management approval. But it definitely pays off in the long run.
In today's cutthroat, competitive world, you're going to be spending hours on your computer or laptop. And with those all-nighters and overtimes, you'll want to still feel comfortable enough to focus on your job. Never underestimate small changes; something as little as buying a SIDIZ ergonomic chair for instance, can make a huge difference.
No need to spend thousands of dollars to improve working conditions. Begin with small changes. Begin with SIDIZ.