Last Updated on April 1, 2023
April 1 always causes people to rise from their beds with extra caution, knowing that they could encounter all forms of pranks at every turn.
Yes, it's once again April Fool's day.
But with this sense of caution also comes a sense of excitement for some, especially for those who are thinking of ways to outwit their friends.
And as trolling has become quite a common word these days, this is the perfect opportunity to start harnessing the troll in you and find ways to humiliate, anger, entertain, or simply get one over your friends.
RELATED: 50 Harmless April Fools Pranks: Safest Ways to Prank
The Art of Trolling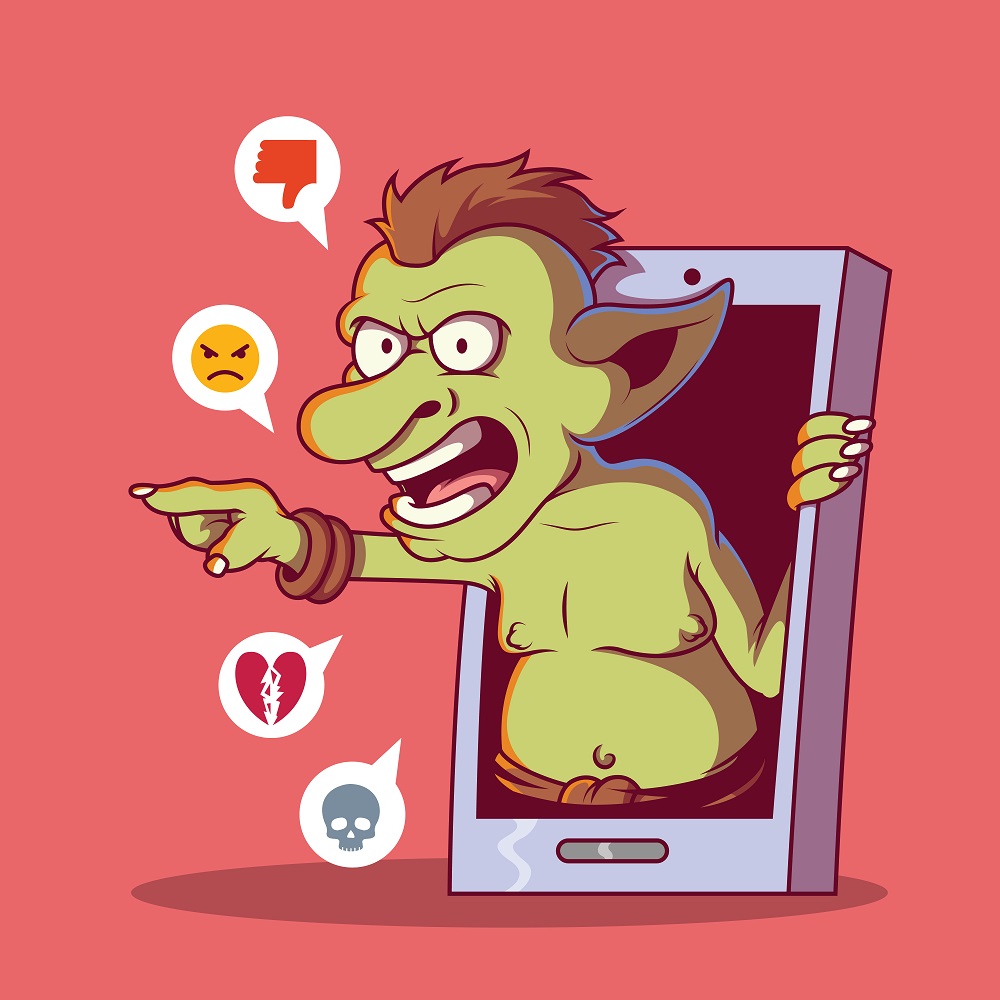 In internet speak, 'trolling' is defined as the act of creating a scene on any thread or post by deliberately posting an offensive or provocative comment.
Trollers would often expect angry, emotional responses to their posts, often making an already controversial argument even worse.
As far as how one would characterize a troll however, this is where it starts to become subjective.
"Some people from Buy Essay Club may think that they are merely posting a valid comment on a thread, only to find later on that they have been marked as trollers."
This would most definitely happen if you post a comment that does not really agree with the rest of the active people on that thread, causing them to think that you are trying to spark an argument on purpose.
Some trollers, on the other hand, are mistaken for people who are actually trying to make a point.
Yes, some trollers actually do what they do in such an effective manner that they sometimes end up as a legitimate devil's advocate in a discussion, not someone who's just there to mess things up for everybody.
So yeah, April Fools does seem like it was invented especially for trolls. Unfortunately, this is not the case.
The Origin of April Fools
Although there are mixed stories about where the celebration comes from, one of the most widely accepted stories hails from a declaration by Pope Gregory XIII in 1582.
He made a decree to follow the Gregorian calendar, therefore moving New Year's from the end of March all the way to January 1.
However, a handful of people, who possibly could not have gotten the memo, continued to celebrate New Year's on the 1st of April, which made everybody else call them April Fools.
Since then, people have spent April 1 playing pranks on each other, proving that there actually is a foolish side in each of us. Some of them even goes so far, that build own applications.
Here are a few pranks products that you can use to troll your friends this April Fools:
Love Calculator – Find out who your friends have a secret crush on using this fake love calculator.
Pranx – Prank your friends by secretly opening this website on their computer while they're away. Wait for them to return and watch their reaction.
Blow Up The Phone.com – Send massive amounts of texts or phone calls anonymously to your friends. Select how many and how fast they receive them.
Message Bomber.com – Send epic text bomb pranks. 100% anonymous, lots of variety and funny text pranks.
Send Random Facts.com – Send cat facts, trump facts, and much more at Send Random Facts.
Shrturl.co – Edit any webpage. Get short URL. Troll your friends!
Hacker Typer – Type as if you're a hacker.
WTF Prank Candles – They start smelling great, & then, WTF!?
JibJab Messages – Add your selfie to hilarious animated GIFs and messages!
CatFacts – Send facts about cats to your friends.
Fartscroll – You want fart noises as you scroll? We've got you covered.
Prankmenot – Allows you to make fake status on Facebook and prank your friends
Shit Express – Send poop in a box to someone
Shady URL – Don't just shorten your URL, make it suspicious and frightening.
Like Creeper – Randomly hit like on a friend's horrifyingly old Instagram.
Fake Checkin – Want to make your friends or family think you're at the Super Bowl, Burning Man, or a 5 star restaurant? Then this is the app for you!
Update Faker – Prank your friends and colleagues with fake update screens.
Fake Whatsapp Conversations – Make fake conversations that look just like WhatsApp.
Prank Greeting Cards – Annoy the living hell out of your friends by sending them greeting cards that don't playing. When they try to break the card, there is a nice surprise awaiting them.
Threads – Troll your friends with fake iMessage threads.
Great Big Stuff – Normal household items, but big. Really big.
Ship Your Enemies Glitter – Send glitter to the people that deserve it.
GIF Dance Party – Create and share your gif dance party.
Mailaspud – Send a Potato through the mail.
Turn down for webpage – Turn down for what on any website.
Prankdial – Prank your friends via phone.
Prank Candles – They start smelling great & then WTF!?
Peter Answers – Enter any question and receive funny answers.
Crash Safari – Send the link to this website to anyone and crash the web browser of any PC or mobile.
Google Terminal – What Google would have looked like in the 80s.
Mail a Meme – Send a meme to your friends in the post.
Revenge by Mail – Send embarrassing mail to friends and enemies.
Clone Zone – Clone and edit websites. Troll your friends.
Key Prank – The SPACE KeyPrank causes the spacebar on your victim's computer keyboard to type out the characters 'SPACE' instead of the normal space character.
Goat Attack – Text bomb your enemies with goats.
Fart Attack – Make every link & button fart on click/hover.
Elon's Extension – Trigger a dancing & talking Elon Musk in your browser.
Joker Greeting Prank – Annoying greeting card that keeps on playing the music non-stop for 3 hours.
Can't Make It – An excuse generator for when you need to flake.
Faker – Prank your friends with realistic notifications.
Squeak Voice Changer – Make your friends laugh with this voice changer.
How Bad Is Your Spotify? – A sophisticated A.I. judges your awful taste in music.
CopyCat AI – Swap your face and become anybody instantly.
HTML Prank – Change the content of any website.
Cast Pranker – Prank your family using Chromecast.
HTML Prank – Change content of any page in less time.