When someone we love is grappling with physical or emotional pain, it might feel as though a part of us is suffering too. During such times, hopelessness and despondency can easily set in.

But the least we can do is allow ourselves to be consumed by the weight of our adversities, and less so when we know that the sufferings of this world are all but transient. If anything, the Bible reminds us in Mathew 5:10 that 'Blessed are those who suffer for doing what is right, the kingdom of heaven belongs to them.'

In addition to this powerful verse, we can also alleviate the pain our loved ones go through by saying healing prayers on their behalf. The following are some of the powerful healing prayers that can comfort and uplift a soul during their lowest moments in life.
1. Loving God, I pray that you will comfort my (mum/dad/sister/brother/friend/colleague etc.) in their suffering, lend skill to the hands of their healers, and bless the means used for their cure. Give them such confidence in the power of your grace, that even when they're afraid, they may put their whole trust in you; through our Savior Jesus Christ. Amen.

2. "The great Physician now is near, the sympathizing Jesus; He speaks the drooping heart to cheer, Oh, hear the voice of Jesus.'
Oh Lord, may the powerful lines of this song manifest in my life through the healing of my (mom, dad, friend, etc.) in Jesus name.

3. Almighty Father, thank you for your love, grace, and mercy towards (ENTER THE PERSON'S NAME). I pray that their discomforts will turn to comforts, their pains to gains, their deprivation to more blessings, their losses to profits, their tear to smiles, their sorrows to pleasures, their illness to wellness, their debts to credits, and their dreams to realities….In Jesus name I pray, Amen.

4. Almighty God, you are the only source of health and healing. In you there is calm, and the only true peace in the universe. Grant to each one of us your children an awareness of your presence, and give us perfect confidence in you. In all pain and weariness and anxiety teach us to yield ourselves to your never-failing care, knowing that your love and power surround us, trusting in your wisdom and providence to give us health and strength and peace when your time is best; through Jesus Christ our Lord. Amen.

5. Almighty God, you know that we are surrounded by many great dangers, and because of our human frailty we cannot withstand them. Give us health of mind and body so that we who suffer under sin may overcome and win the victory in you; through your Son, Jesus Christ our Lord, who lives and reigns with you and the Holy Spirit, one God, now and forever. Amen.
6. Dear God, my (mom, dad, friend, etc.) is sick and tired of being sick and tired. I reach forward today, asking you to touch them in their tender places so they may receive healing. Amen.

7. Dear God, We confess our needs to you today. We need your healing and your grace. We need hope restored. We need to be reminded that you work on behalf of those you love, constantly, powerfully, completely. Forgive us for trying to fix our situations all on our own. Forgive us for running all different directions and spinning our wheels to find help, when true help and healing must be found first in you. Forgive us for forgetting how much we need you, above everyone and everything else. We come to you and bring you the places we are hurting. You see where no one else is able to fully see or understand. You know the pain we've carried. The burdens. The cares. You know where we need to be set free. We ask for your healing and grace to cover every broken place. Every wound. Every heartache. Thank you that you are Able to do far more than we could ever imagine. Thank you for your Mighty Power that acts on behalf of your children. We reach out to you, and know that you are restoring and redeeming every place of difficulty, every battle, for your greater glory. Thank you that you will never waste our pain and suffering. We love you. We need you today. In Jesus' Name, Amen.

8. Dear Jesus, we ask for your healing over every part of our life – physically, emotionally, mentally, and spiritually. We pray that you'd make us strong and resilient for the days ahead. We know that you have a great purpose for those who believe in your name. Therefore, we lean fully on you Lord, for you alone are able.

9. Dear Jesus, we don't always know what your will is, especially in times like now, when we desperately seek your face. We offer you no promises, no bargains, no deals to exchange for our health. We simply bow our hearts before you to tell you the desires of our hearts: that we want to spend as many years as we can loving you here, loving others, and wanting to become more like you. However you choose to accomplish that is up to you—and okay with us. If you use doctors to provide healing, give them wisdom to know what to do. Regardless of how you accomplish it, the healing you give is always miraculous. And you deserve all the praise.

10. Dear Lord Jesus, we're coming to you today as your children, longing to hear from you and asking for your divine healing. There's so much that we don't understand about life. But we do know that with one touch, one word, you can make us whole again. Please forgive us of our trespasses, cleanse us of my unrighteousness, and begin your healing from the inside out in Jesus Name. Amen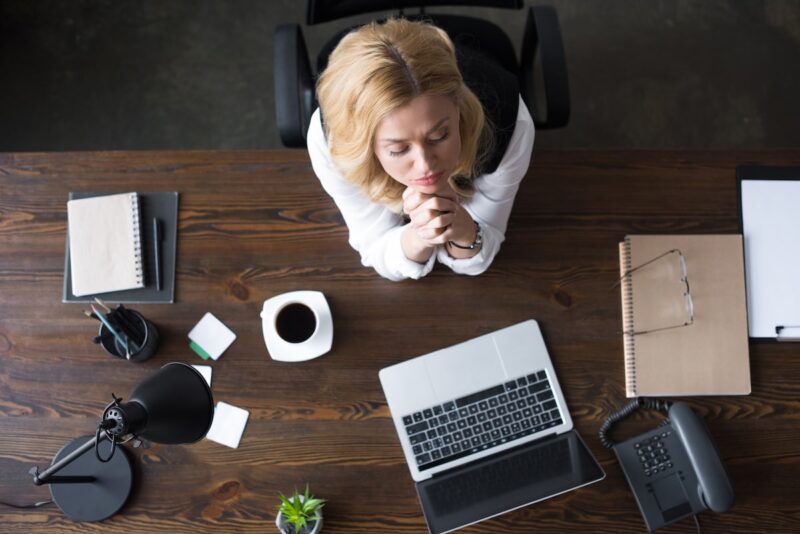 11. Dear Lord, I come humbly before you asking you to heal (ENTER THE PERSON'S NAME) in every area of their life. I believe that you are the true healer and redeemer! This is my humble prayer in Jesus name, Amen.

12. Dear Lord, your word says in Psalm 107:19-20 that when we call out to you the Eternal one, you will give the order, heal, and rescue us from certain death. In the Bible, I know of many miraculous healing and I believe that you still heal the same way today. I believe that there is no illness you cannot heal after all the bible tells of you raising people from the dead so I ask for your healing in this situation. Amen

13. Father God, many of us need healing. We need physical healing for past hurts, random physical pains that we allow to waylay our days, and spiritual healing for various reasons. We reach up to you to receive this healing prayer so that we may be whole and that we may be able to then minister to others in a way that brings you fullness of glory. How wonderful to be able to worship you without stain or blemish and to be totally healed. Show others your healing power so that they may also be healed and walk in wholeness. In the precious name of Jesus. Amen!

14. Father God, we know there is pain in this fallen world. You told us there would be. And we know the enemy of our souls wants to torment us. Remind us of your truths, Lord. Let us reflect on them. And wrap ourselves up in them when we are in pain, or we feel alone. You said in Numbers 23:19 that you are not a man that you should lie. If you said something, you will do it, if you spoke it, you will make it good. Thank you for always answering us when we call. And thank you that you said in Romans 8:27 when we don't know what to pray that the Holy Spirit will pray for us. Thank you, God, that no matter what we go through, you will always be there. We pray this in Jesus' precious name. Amen.

15. Father, help us get our focus back on you. We know we need to stop dwelling on our hurts and frustrations. Help us to be faithful in prayer and put our hope in you. May the Holy Spirit guide and comfort and strengthen us through our sufferings. In Jesus' name, Amen.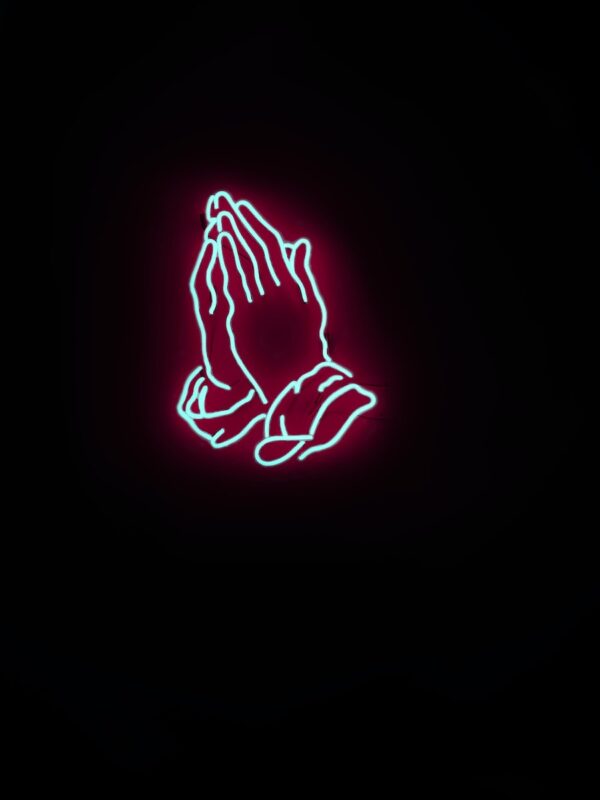 16. Father, we ask you to help us pursue healing while we wait for my miracle. Show us how to rest right in the middle of the storm. Help us to enjoy the feast you prepare for us, right in the middle of the battlefield. We pray for our whole life to testify that there's a God in heaven who knows our name and who will get us safely home. Fill us afresh with the wonder of your love and power. We're determined to win this battle with anxiety. Help us to discern when to rest, when to feast, and how to actively engage our faith as we wait for your breakthrough. May our lives display your power. Do the impossible in and through us, we pray. Amen.

17. God, you know us so well. You created us. You know the number of hairs on our head, and you even know the thoughts conceived in our hearts before we ever vocalize them. You've told us to come to you and ask for every need of life. You are Jehovah-Rapha, the God who heals, and you have the final word on our destiny, may you release your healing upon us in Jesus Name. Amen.

18. Heavenly Father, there is a pain implanted in (ENTER THE PERSON'S NAME) heart that doesn't seem to go away. It has crushed them, it aches, and they can no longer bear it. This pain of the past consumes their thoughts daily. It hurts so much, Father, give them peace please, I'm crying out to you: Hear my prayer. Amen.

19. Jesus son of the most high God, may you guide us towards better health, and give us the wisdom to identify those you've placed around us to help us get better. In your name, we pray, Amen.

20. Lord Christ, you came into the world as one of us, and suffered as we do. As we go through the trials of life, help us to realize that you are with me us all times and in all things, and that your loving grace enfolds us for eternity. In the security of your embrace I pray. Amen.

21. Lord Jesus Christ, by your patience in suffering you hallowed earthly pain and gave us the example of obedience to your Father's will. Be near us in our times of weakness and pain; sustain us by your grace, that our strength and courage may not fail; heal us according to your will; and help us always to believe that what happens to us here is of little account if you hold us in eternal life, my Lord and my God. Amen.

22. Lord Jesus, thank you that you love [ENTER THE PERSON'S NAME]. I know that you hate what their illness is doing to them. I ask that you would heal this disease, that you would have compassion and bring healing from all sickness.

23. Lord, it seems as if my world has collapsed, hurling me into a deep, dark pit. I come to you in complete surrender. I am desperate for you, helpless and afraid. Please lift me out of this pit and show me the way by healing my dearest mom, dad, etc. In Jesus' name, Amen

24. Lord, Jesus, here I am again, asking you to do what only you can do in my life. The scripture tells me that you are the same yesterday, today, and forever. You are the God who performs miracles! So do a miracle in me! Heal (ENTER THE PERSON'S NAME) through and through! Deliver them from their tendency toward anxiety and worry. Show them how you fight for them. In Jesus Mighty name I pray, Amen

25. Lord, look upon us with eyes of mercy. May your healing hand rest upon us, may your life-giving powers flow into every cell of our bodies and into the depths of our souls, cleansing, purifying, and restoring us to wholeness and strength for service in Your Kingdom. Amen.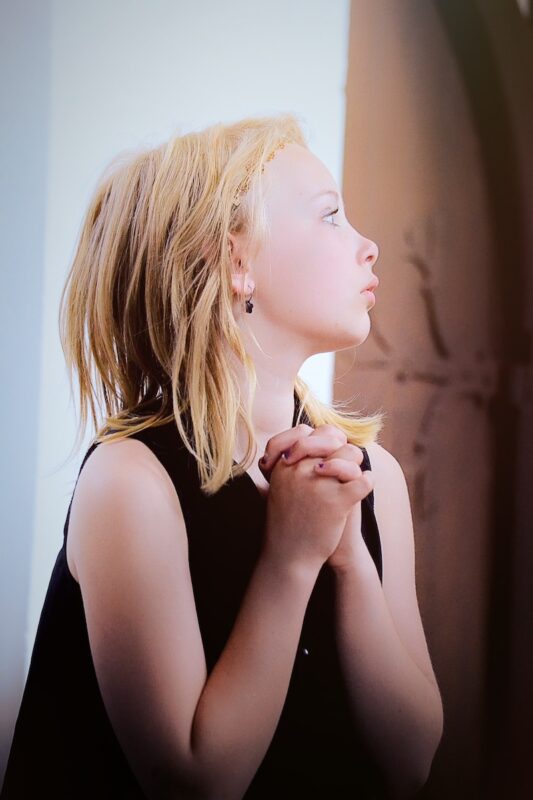 26. Lord, we come before you today in need of your healing hand. We acknowledge that in you all things are possible. Hold our hearts within yours, and renew our mind, body, and soul.

27. Lord, your word speaks promises of healing and restoration and I thank you for the miracles you still perform today. Today I claim those promises over my (mum/dad/sister/brother/friend/colleague etc.). I believe in the healing power of faith and prayer and I ask you to begin your mighty work in the life of my (mum, dad, friend, etc.). Please reach down and surround them with supernatural peace and strength and give them the faith to believe that all things are possible for you. Protect them from Satan's lies and discouragement and let their miraculous healing begin. Amen.

28. Merciful Jesus, you are our guide, the joy of our heart, the author of our hope, and the object of our love. We come seeking refreshment and peace. Show us your mercy, relieve our fears and anxieties, and grant us a quiet mind and an expectant heart, that by the assurance of your presence we may learn to abide in you, who is our Lord and my God. Amen.

29. Oh Lord, we absolutely believe that you have the power to heal. You demonstrated that on earth, and you still heal in miraculous ways today. Even when our faith is weak, you say it is enough, and our love for you is strong. May you heal us of our ailments Jesus as you've healed so many before. That's our prayer in your mighty name, Amen.

30. Think, Oh God, of our (mom, dad, friend, etc.) who is ill, whom we now commend to your compassionate regard. Comfort them upon their sickbed, and ease their suffering. We beg for deliverance and submit that no healing is too hard for the Lord if it be your will. That's our short and sincere prayer in Jesus name, Amen.
Remember…
The above healing prayers may not yield instant results. But they can go a long way in comforting your ailing friend or relative as they wait on God's final answer.

Also, note that the prayers don't have to be said on behalf of someone else. You can also say these prayers to receive your own healing. What's more, the prayers don't necessarily need to address a medical sickness. They can also come in handy during times of economic hardships, relationship breakdowns, and various other forms of adversity.