Last Updated on January 24, 2023
A major reason for the popularity of pre-made layouts is their editable design elements, which makes them ideal website development starting points. Choosing the right layout can in fact get you off to a blazing start. Even if your choice is not an ideal one, using a pre-made layout as a starting point can still enable you to finish a project well ahead of schedule.
Pre-made layouts are idea generators. They are conceptual designs with a message that you can take and run with to wherever you choose to go. These layouts are major features of many WordPress themes. A second feature, of no less importance, is the level of support a given theme offers. Having a set of productivity tools in front of you, and a world class support team to back you up, can be an unbeatable combination.
Why settle for less?
Pre- made Layouts – When More is Better
Even if your projects are focused on a small number of client's themes, and your work is confined to a specific niche, having several of these layouts at your disposal gives you greater versatility than one or two can offer, even if a layout is completely editable. If you work for a number of clients, and have a commensurate number of deadlines to meet, being able to select from a large number of layouts will not only increase your chances of getting off to a fast start, but as idea generators they can also make your web designs more innovative as.
Browse through the WordPress theme pre-made layout examples here, pick a couple, and visualize what you might do with them.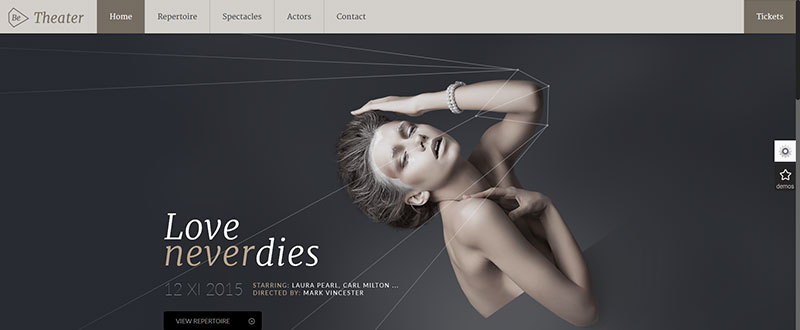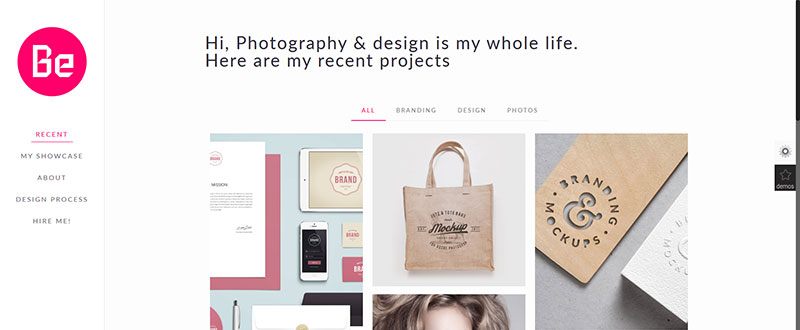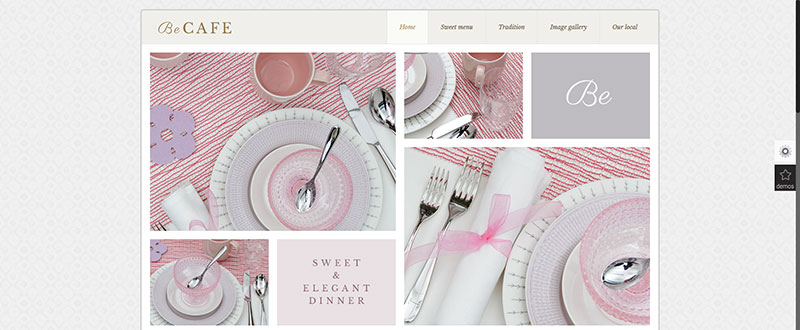 Install and Begin Editing a Be Theme Layout with a Simple Mouse Click
Imagine you have taken a liking to one of the layouts illustrated here, or another one of the 100+ pre-made layouts Be Theme offers. An obvious question is what to do next. The answer is given in this brief video, which takes about the same amount of time to watch, a minute or so, as it takes to install and begin editing your first layout.
Installing an editing a layout is quick, easy, and intuitive. These three characteristics are evident in all of Be Theme's features. This premium WordPress theme is a highly popular best seller for a number of reasons, as evidenced in user feedback.

World Class Support – 24/7
There is no waiting until tomorrow to get an answer to a question or a solution to a problem you may have encountered. If you enjoy working late or on weekends, Be Theme has support team members that apparently enjoy doing so as well, because they are always there, and they are always ready to give you a reply just as soon as they possibly can.
Most of the time, the responses come quickly because the support team members seldom need to pass along your issue to someone else. Either they know the answer, or the person next to them does. Some questions and problems naturally take time to respond to, but you will love the speed and efficiently that is characteristic of the Be Theme world class support team – as others have verified: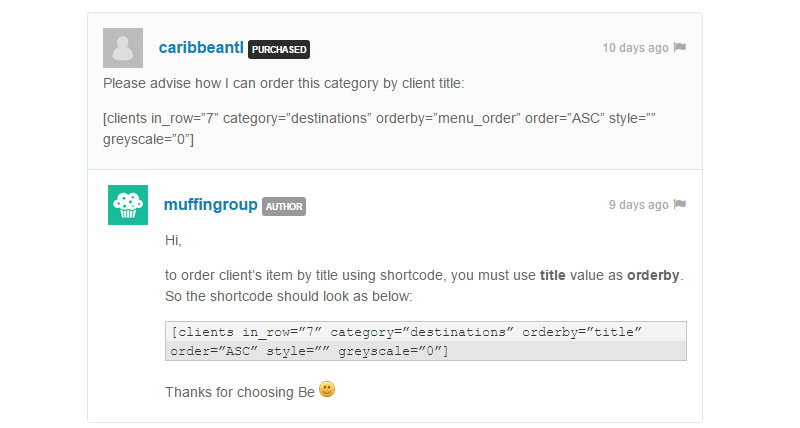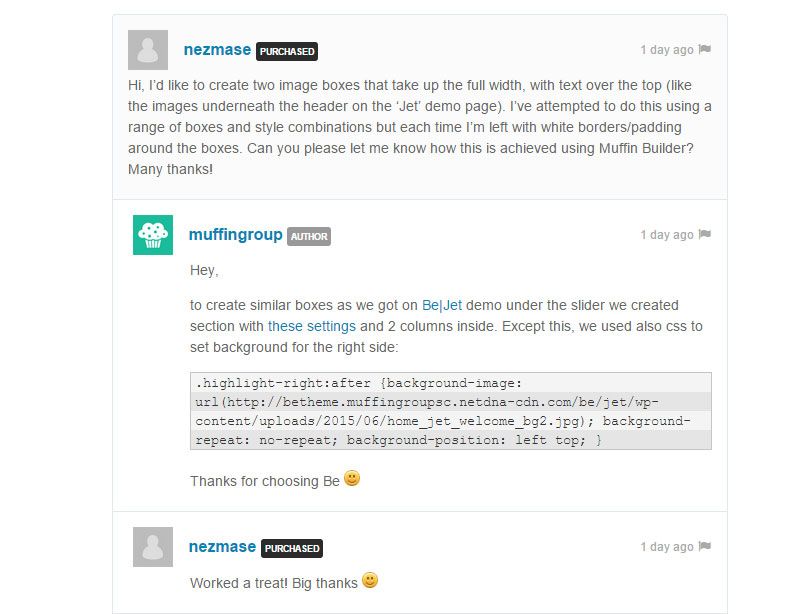 Features Galore
The distinction between Be Theme's core features and its other features can be a bit fuzzy. Like its support team, which is one of its core features, seemingly everything about this multipurpose, multiuse theme is world class. The grid layout, 17 customizable header styles, and single-click demos are all as cool as can be. Users love the intuitive, drag and drop page builder as well as the Admin Panel that practically does everything for you. Other features like retina and WooCommerce ready, speed of operation, and WPML capability, cannot really be consigned to "other". All are important, and most are critical at one stage in your design or another.
Pre-Made Layouts and World Class Support – The 100+ pre-made layouts would appear to be the choice of many as far as being a favorite core feature, but in testimonial after testimonial, and review after review, just as many make mention of Be Theme's world class support team. These two features, design quality and world class support, in concert with the other features this WordPress theme offers, have made it a best seller and one of the most popular themes to ever appear on the market.
The Muffin Page Builder – This page builder has to be one of this theme's most exciting features. It is obviously at the core of the development process; it is the feature that makes the layout you selected come to life as it morphs into your unique design. Muffin builder is speed optimized, it is intuitive to use, and coding is not required; although coding or the use of another core feature, the 200+ shortcodes, is always an option.
WooCommerce Ready – You can achieve the same results using this theme to build an eCommerce site as you can with an eCommerce dedicated theme. An eCommerce-related layout and a WooCommerce plugin is all it takes to build the best online store on the market.
Customizable Headers, Sidebars, Icons, and Widgets – These features and design aids give you nearly unlimited page style and formatting possibilities. Not to forget, unlimited colors, multilingual and RTL ready, and slider plugins make this theme even more versatile.
Pulling everything together is the powerful Admin Panel. This is the feature that does much of the heavy lifting, plus it keeps everything under control as you are speeding along.
You are invited to Explore Further
You will find a thorough investigation of Be Theme to be more than worthwhile. The details presented on its website, together with its free demos, will tell you everything you need to know about this powerful web developer's toolkit. The layouts, every one of them, are displayed in the website for your viewing, and the support team is not far away, and stands ready to help you at a moment's notice.
You will be impressed.