Last Updated on June 2, 2021
Starting to think about retirement? When you're buying a forever home, you want to ensure you have the long-term in mind, both in terms of finances and health. Too often, there are many preparations that people simply don't consider ahead of time. This article will guide you through the features in a house you might not have considered when it comes to your golden years.
Improve mobility around the home
First, consider the practical elements of preparing your home for retirement. With age, you'll naturally become less agile, and moving around the house will become less simple. For instance, stairs suddenly become less welcoming, and carrying cumbersome items up and down them becomes more of a challenge.
Many people choose to move into a bungalow or single-story house. However, if you'd prefer to stick with a property with two or more stories, there is a solution. You can install a home lift, instantly providing an easy way of moving between floors.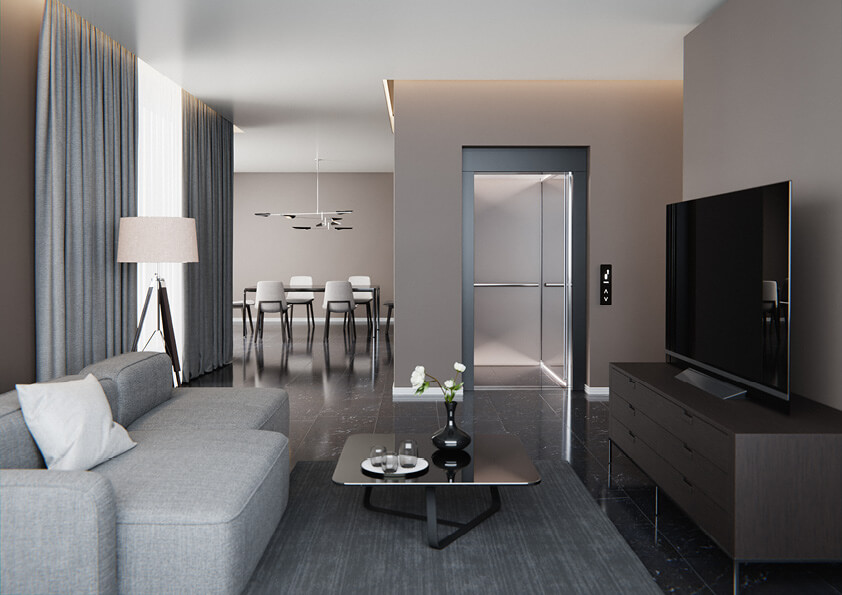 Alongside their practicality, lifts can become an eye-catching design feature that adds significant value to a property. As explained by Premier Lift Group, a home lift is becoming an increasingly coveted property feature of real estate that can increase the value of property by up to 25%.
Curate a relaxing space
Wouldn't it be great to just have a place to think? To sit down quietly and relax, to read a riveting novel, to sip on whisky or wine as the evening closes, or to revel in your experiences alongside a loving spouse. Sounds great, doesn't it? Although it's a delicate practice, with just a few techniques you'll be on your way to creating the perfect environment for relaxation in your retirement.
Keep the walls neutral
Studies have repeatedly found that bright and saturated colors are stimulating, while neutral colors with lower contrast and saturation are calming. So, consider repainting your walls a grey-blue, mauve, dusty pink, grey-lilac, light green, or ivory with a hint of yellow. These are all proven to bring a more relaxed aura to your home.
Declutter
Nothing destroys a relaxing atmosphere more than the sight of clutter. If you want to create a relaxing space, first you have to clear it. But, as you've grown older, you're bound to have collected items that evoke nostalgia and joy over the years. If you must place them, do it strategically. Do not scatter items around aimlessly as the clutter it induces will outweigh the nostalgic benefit. Remove unnecessary items with little sentimental value and be extra mindful of the new ones you buy.
Introduce greenery
The next key to a calm house is indoor plants and lots of them. Why? Besides adding a newfound freshness and beauty to space, they can help reduce stress and promote a better sense of wellbeing. Some suitable greenery you could get include snake plants, peace lilies, aloe vera, and spider plants.
Create an enticing spare room for family and friends
By the time you've reached retirement age, it is likely you'll have an extended family: sons, daughters, and perhaps even grandchildren. To have regular visits from them, you're going to need a spare room or two. However, you may find you're struggling for space to facilitate this, particularly if you're planning on downsizing for your golden years.
There are solutions for all-size properties. If you have a bit of budget to play with, you might consider a loft conversion. This guide to loft conversions will help you decide whether this idea makes sense for you or not. Alternatively, you could transform a garage into a comfortable spare bedroom, or even create a garden room annex that provides a happy mix of independence and proximity.
If none of these are viable options for you, the next best thing is to invest in a couple of sturdy and comfortable sofa beds. While guests might not have a designated bedroom space, they will at least have somewhere to sleep for overnight stays.