Last Updated on January 24, 2023
Resonant cases when hackers gained access to world-famous portals like Facebook or Friend Finder Network websites have already proved that a famous name is not immunity from fraudsters. What is more, modern fraudsters don't hesitate to target small businesses as well since there is more probability that they will not face sophisticated protection systems.
However, AI and ML-powered fraud detection solutions development are becoming more and more affordable. In this article, we decided to explain to you why should you pay more attention to your business data and money security, and what software you may use for this.
What Are Fraud Prevention Solutions with AI/ML?
Fraud prevention and detection solutions are special software powered by the ability to analyze the insane amounts of data and find out whether a particular action of a user can be attributed to a fraudulent attempt. Fraud detection solutions with deep learning are capable of detecting even more unobvious fraudulent scenarios since they are able to self0learn after any scenario worked out.
How Is Payment and Transaction Fraud Detected?
Machine learning fraud detection solutions are able to detect and prevent fraud because of their three main capabilities.
Real-time data analysis. This means that the system is on the alert constantly and is looking for something suspicious every second, or even the share of second.
Anomalies detection. Fraud detection solutions are initially equipped with a lot of scenarios that are considered to be legal. When an action deviates from the set of "normal situations", the system sends an alarm.
Behavioral analysis. AI-based systems are constantly analyzing how a particular user behaves on the net to find out what is typical for him (for example, accessing the banking app from the same device each time). Fraud detection software blocks any action when it doesn't seem like a typical behavior of a particular user.
What Types of Fraud Scenarios Can Be Covered With AIML FD?
Artificial intelligence enhanced by machine learning has become such a powerful technology that it is possible to use it in any business field to solve a wide variety of problems. The infographics below show this clearly. As you can see, machine learning fraud detection solutions can be used to ensure cybersecurity and prevent fraud in any area that involves the transfer of money and data.
According to the research by an Institutul de Economie Nationala, "The use of data analysis processes and the software dedicated to these operations provide extensive and in-depth analysis of the phenomena and processes of the informal economy, fraud, and corruption, as the information and communication technology becomes a sine qua non-instrument of the registered (formal) economy."
Let's find out more how does it work in the spheres that require the most serious protection of data and money.
E-Commerce
Fraudulent chargebacks. In this case, a machine learning fraud detection solution should work both on the side of your store and on the side of the financial institution because both parties are involved in this fraudulent scheme. Its essence is to make an order, got it, apply for a return, and then, call a bank to say that there is no money returned.
RTO and promo code abuse. Data analysis with machine learning can help you to detect the intention to make a fraudulent return-to-origin or abuse the promo codes you are sending your customers personally.
Proxy server fraud. You need to be specially protected from this type of fraud if you are selling your goods or services to several countries. Fraudsters are using proxy servers to make an impression of ordering goods from different countries using stolen identities and other financial data.
Healthcare
Medical insurance fraud. These are the cases when a patient is going to receive more financial support than is provided by his insurance policy, or reuse the same medical documents to get one more payment from a financial institution. ML systems are able to catch this attempt, even on the level of intention.
Medical corruption prevention. Doctors can take advantage of a position in order to gain personal advantage. For example, conspire with other doctors, recommend each other to patients, and share profits. AI systems can analyze combinations of behavioral and transactional factors to identify such patterns.
Honest billing providing. Smart data management systems are able to track the relationship between the services that the patient actually received in the hospital, and between those that are included in his account. This opportunity will be useful both for the patients themselves and for the healthcare institutions – the former can be sure that they will not pay for services that they did not receive, the latter can be sure that they will not lose a penny due to the carelessness of the staff.
Banking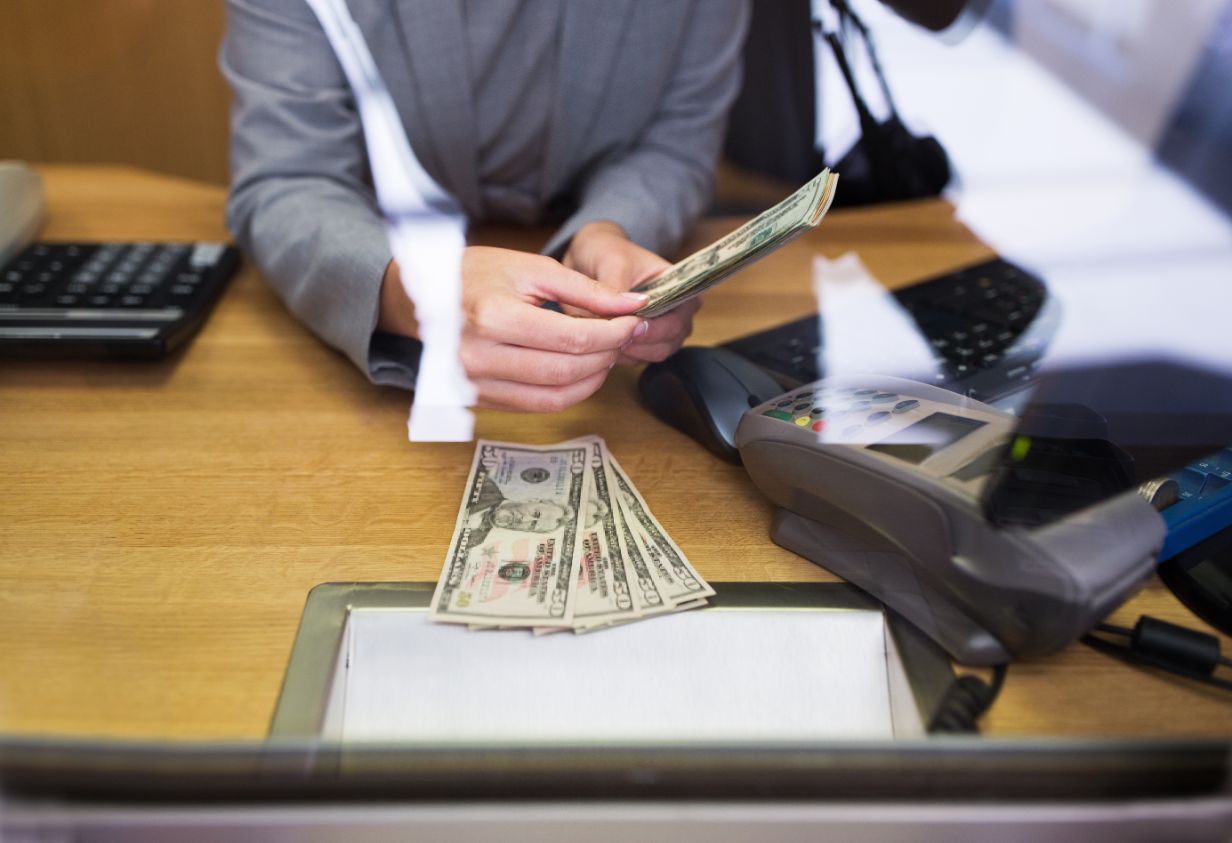 Credit card fraud detection using machine learning. Most fraudulent attempts happen using stolen credit cards or their unique data. Machine learning systems can identify fraudulent attempts by using their best capabilities  -anomaly detection, behavioral analysis, and real-time analytics.
Identity theft. Identity theft is one of the most popular fraudulent strategies since it becomes easier to gather personal information that users are sharing voluntarily. However, with the help of in-depth behavioral analysis, ML fraud detection solutions can make accurate conclusions on whether a certain action is performed by a real person or by a fraudster who is pretending to be a legal user.
Loans and insurance fraud. AI fraud detection systems complemented by IoT devices are able to access the real intention of a particular user by analyzing his facial expressions. In this case, a financial organization becomes able to make a more informed decision even if all the data of a potential borrower indicated that there should be no problems with returning a loan back. What is more, by analyzing a large array of data, banks can identify whether a particular client can be involved in money laundering and terrorism financing.
How Fraud Prevention Solutions Can Secure Your Business?
This is how fraud detection solutions can protect your business assets from obvious and unobvious consequences of fraud.
Protect your data
A data breach may cost companies a real fortune. This amount includes both the money that the attackers stole after, for example, gaining access to financial information, and lost profits, as well as losses during downtime while the consequences of data hacking were eliminated.
This problem is particularly acute in the area of ??health care. Compared to 2017, 80% more people suffered from hacking medical data in 2019. This data is almost the most sensitive information, and machine learning systems, as well as special encryption algorithms, can protect them from hacking.
Protect your money
According to recent research, fraud costs businesses and customers approximately $5.127 trillion per year globally. Implementing fraud detection solutions and using them to protect your business, you automatically can contribute to decreasing this figure worldwide, and surely, to your personal money protection.
Protect your users
Since identity fraud is one of the most common strategies nowadays, your task is to secure your users as well. All the traces of personal and financial data that they are leaving on your website should be reliably protected. Machine learning solutions perform best since they are able of protecting you from fraudulent attempts because of real-time analysis.
Protect your reputation
Each fraudulent episode is a blow to your reputation. Surely, it is your responsibility to take protective measures if you are asking your customers to share their data with you.
Reputational losses are the ones that can't be returned – the users will be unlikely to trust you again. This is just the case when it is wiser to prevent any fraudulent attempt than to cope with its consequences.
What Are the Best Fraud Prevention Solutions?
| | |
| --- | --- |
| Sygnifyd | Fraud.net |
| This solution is aimed not only to detect fraud but to optimize your revenue. This is a perfect solution for e-commerce since it solves two important tasks at the same time. | This is one of the leading ML and AI fraud detection solutions for enterprises. They also have a wide range of business-specific software depending on the industry and the main type of fraud you want to protect your company from. |
Conclusion
Even despite all the innovative capabilities of AI and ML fraud detection solutions, it is predicted that online fraud will be on the rise for the several next years. For now, it is directly connected with the rise of e-commerce because of the pandemic, and this is a great opportunity for fraudsters to develop even more tricky scenarios. That is why your business should be reliably protected, and this is the task that you shouldn't postpone for later.