Last Updated on January 25, 2022
Who Is Prince Harry?
Henry Charles Albert David Mountbatten-Windsor, better known as Prince Harry, Duke of Sussex, KCVO, ADC, is a member of the British royal family.

Harry is a son of Charles, Prince of Wales and Diana, Princess of Wales. He is also the grandson of Queen Elizabeth, through his father.
Quick Facts
| | |
| --- | --- |
| Full Name: | Henry Charles Albert David Mountbatten-Windsor |
| Popular Name: | Prince Harry |
| Gender: | Male |
| Birth Date: | September 15, 1984 |
| Age: | 37 years |
| Parents: | Charles, Prince of Wales and Diana, Princess of Wales |
| Siblings: | Prince William |
| Birth Place: | Paddington, London |
| Nationality: | English |
| Ethnicity: | Mostly English, Royal, Scottish, Irish, German, French, and Anglo-Irish, with a bit of Hungarian, Indian, Dutch, Danish, Welsh, Swedish, Swiss, Belgian, Bohemian, Polish, Russian, Jersey, and Armenian |
| Education: | Jane Mynors' Nursery School, Wetherby Pre-preparatory School, Ludgrove School, Eton College, and the Royal Military Academy Sandhurst |
| Marital Status: | Married |
| Sexual Orientation: | Straight |
| Wife/Spouse: | Meghan Markle |
| Children: | Archie Mountbatten-Windsor |
| Dating: | N/A |
| Net Worth: | USD 50 million (as of August 1, 2021) |
| Source of Wealth: | Family Inheritance, Military Salary, Royal Privileges, and Other Ventures |
| Height: | 6′ 2″ (1.89 m) |
| Weight: | 72 kg; In pounds: 158 lbs. |
Early Life and Career Information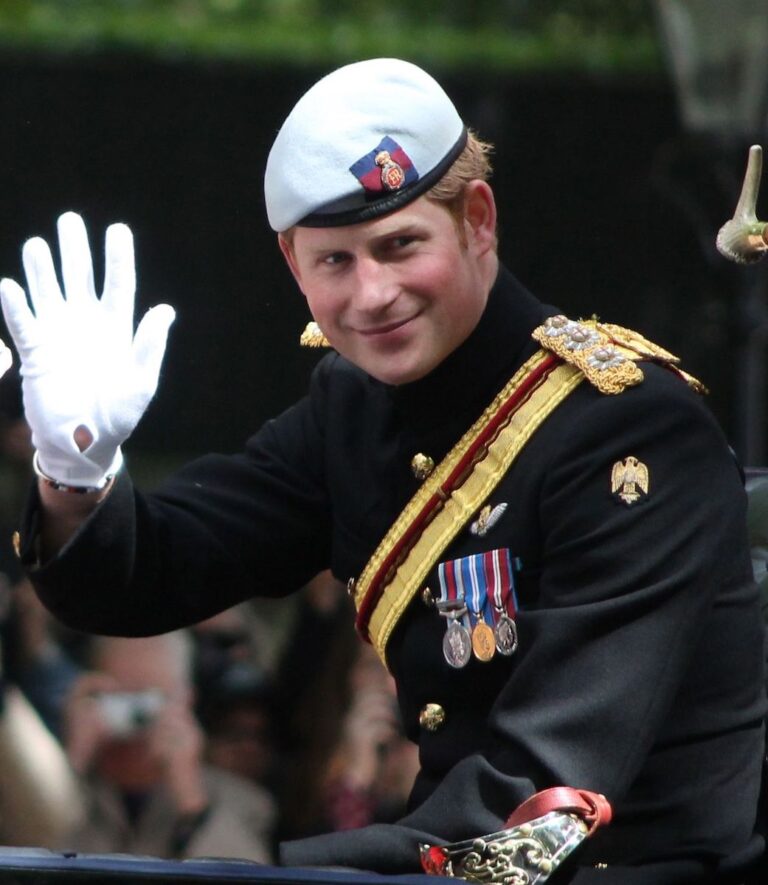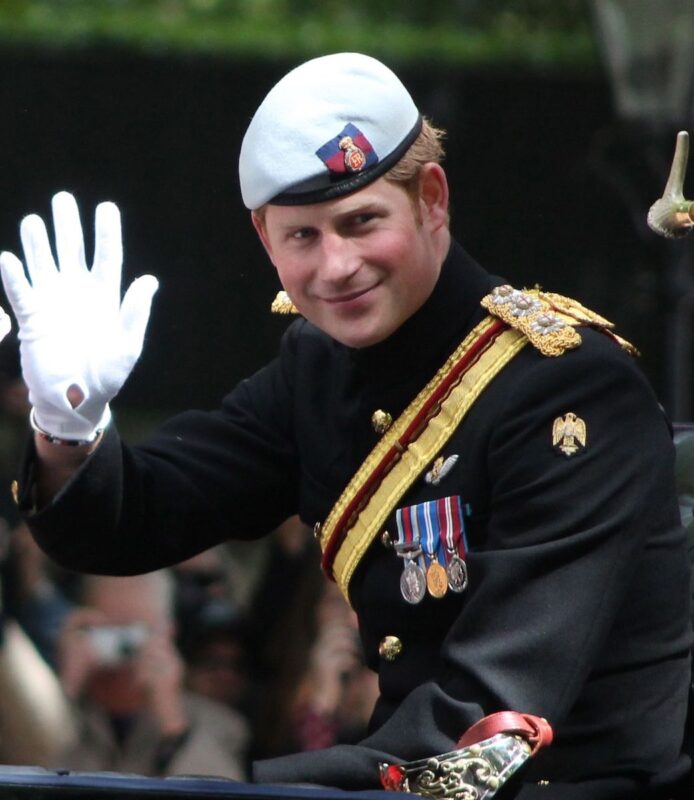 Prince Harry was born on September 15, 1984, in Paddington, London, to Charles, Prince of Wales and Diana, Princess of Wales. His father is the heir apparent to the British throne, whereas his mother died in a tragic car crash in Paris, France, on August 31, 1997. Harry's parents divorced in 1996, just a year before his mother perished in a car crash.

Prince Harry attended Jane Mynors' Nursery School, Wetherby Pre-preparatory School, and Ludgrove School, before graduating from Eton College with two A-Levels.
After graduating from Eton College, Harry traveled to Australia, where he worked on a cattle station as well as participated in the Young England vs. Young Australia Polo Test match. He later traveled to Lesotho and involved himself in a series of humanitarian projects that led to the production of a documentary film titled The Forgotten Kingdom.

On May 8, 2005, Harry enrolled at the Royal Military Academy Sandhurst. On April 2006, he completed his training and kicked off his military career as a second lieutenant in the Blues and Royals regiment of the British Army. The following year, he was deployed alongside his unit to Iraq, despite being considered a high-value target.

Harry entered history books as one of the few members of the British royal family ever to have served in a war zone. He went on to earn an Operational Service Medal for Afghanistan for his military efforts in Afghanistan.

Harry's military career included being seconded to the Australian Defence Force, before his eventual resignation from active duty on June 19, 2015. Two weeks before his resignation, Harry was knighted by Queen Elizabeth and subsequently appointed Knight Commander of the Royal Victorian Order (KCVO).

The following are other notable royal and humanitarian awards and honors that Prince Harry has received:

• The Queen Elizabeth II Diamond Jubilee Medal on February 6, 2012,
• The Order of Isabella the Catholic in 2017,
• Personal Aide-de-Camp to Her Majesty the Queen (ADC) on October 13, 2018,
• The Golden Heart Award in December 2010, and
• The Distinguished Humanitarian Leadership Award on May 7, 2012
Prince Harry's Net Worth
Being a member of the British royal family, it's only natural to imagine that Prince Harry swims in cash. However, his net worth is a bit lower than most people would expect.

As of August 1, 2021, Prince Harry had a net worth of $50 million. That's the combined wealth with his actress wife, Meghan Markle.

Harry has earned his wealth through different ways, including family inheritance, military salary, and royal privileges.

When Harry's parents divorced, his father paid his mother $24 million (today's inflation equivalent of $40 million) in divorce settlement. And when Princess Diana passed on, her divorce settlement was put in a trust fund for her two sons to inherit when they each hit 30 years. By the time Prince Harry reached his 30th birthday, the amount in the trust fund had appreciated so much that he received $40 million.

But this is not the only inheritance money Prince Harry received.

In 2002, The Times magazine reported that Harry and his brother would receive a payment of £4.9 million ($6.65 million) on their respective 21st birthdays. This was part of the trust fund set up by their great-grandmother, Queen Elizabeth the Queen Mother.

Other inheritances include Princess Diana's personal possessions, such as her wedding dress, clothing, jewelry, letters, and paintings. The two brothers also received lyrics and score to the original song Candle in the Wind, performed by Elton John and Bernie Taupin at Diana's funeral. These are not your ordinary possessions but highly-valuable items that could fetch millions if they were to end up at royal exhibition centers.

During his 10-year career in the army, Prince Harry's peak salary was between $50,000 and $53,000 a year. Although this was a modest amount, Harry was entitled to plenty of royal privileges and most likely saved a lot more than he spent.

More recently, Harry and his wife Meghan have reportedly signed a multi-year deal with Netflix, which is believed to be north of $150 million. According to the contract, Harry and Meghan would establish a production company, through which the couple would create scripted content as well as documentaries and children's programming.
Lessons from Prince Harry
1. Love your country

Despite coming from the British royal family, Prince Harry was patriotic enough to accept the call to serve in a war zone in Iraq.

2. Leave your mark

Not only did Harry make history as one of the few members of the British royal family to serve in a war zone. He also left his prints in the army by founding a Paralympic-style sporting event for the sick and wounded servicemen and women, known as Invictus Games.

3. Service to humanity is service to God

Prince Harry has involved himself in numerous humanitarian works, both as a volunteer and donor. In September 2009, he established The Foundation of Prince William and Prince Harry, through which he would pursue his charitable ambitions.
Famous Quotes by Prince Harry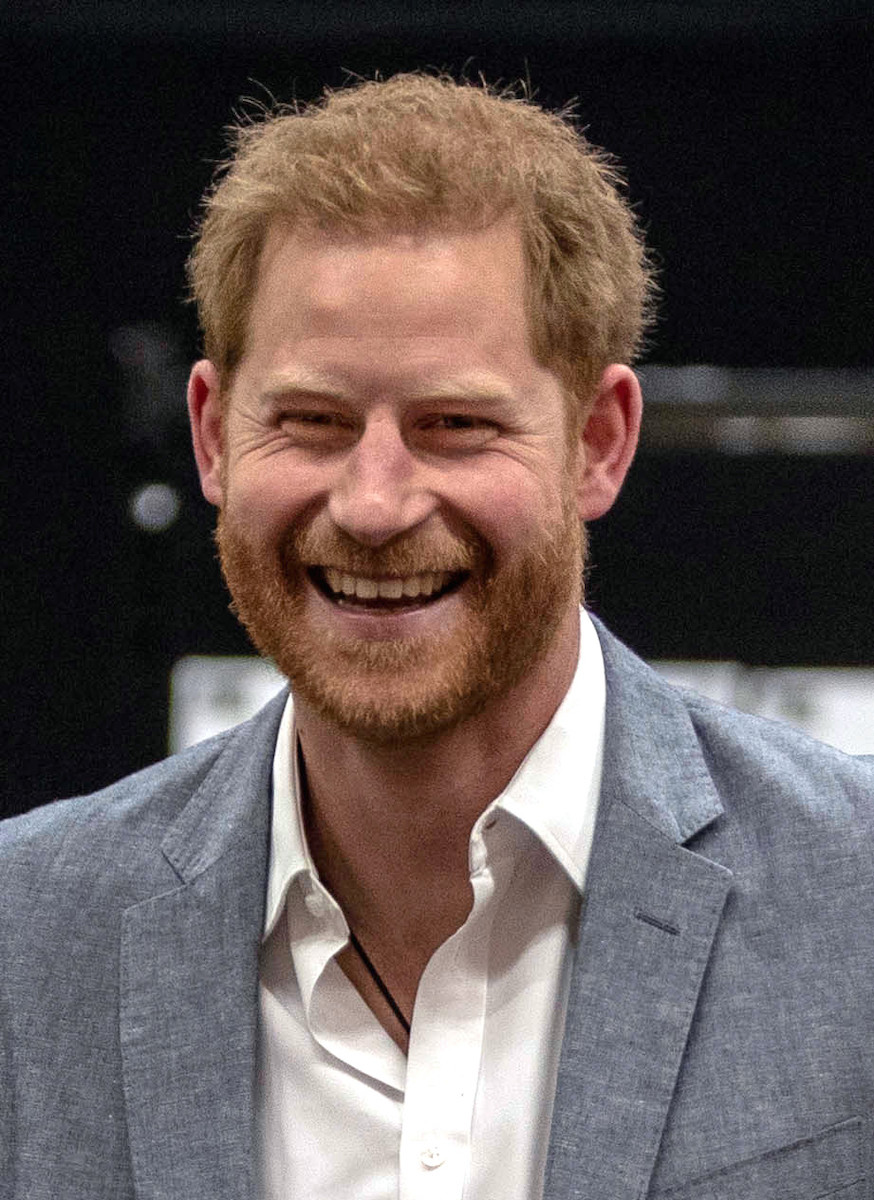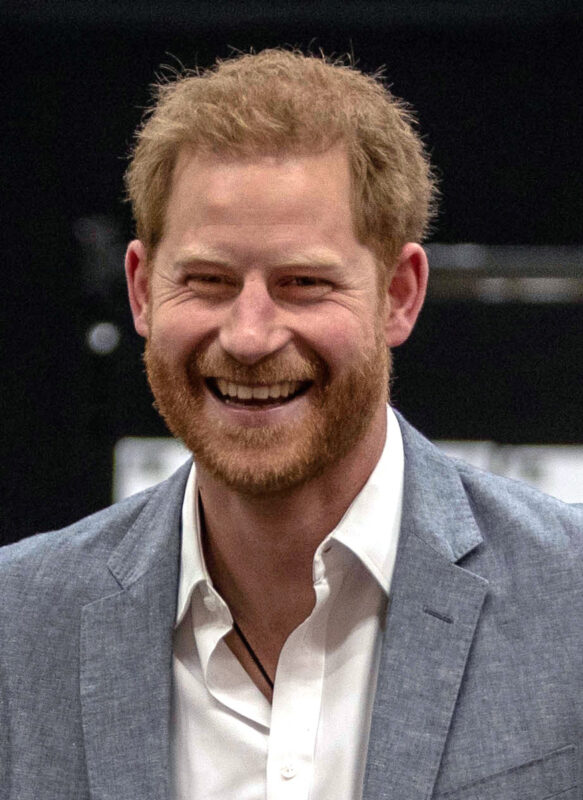 "For me personally, as I said, I want to serve my country. I've done it once, and I'm still in the army, I feel as though I should get the opportunity to do it again."
"Once you're in the military, she means a lot more to you than just a grandmother. She is the queen. And then you suddenly, it's like start realizing, you know, wow, this is quite a big deal. And then you get goosebumps and then the rest of it."
"The fact that I fell in love with Meghan so incredibly quickly was sort of confirmation to me that all the stars were aligned; everything was just perfect. It was this beautiful woman just sort of literally tripped and fell into my life; I fell into her life."
"There's a lot of times that both myself and my brother wish, obviously, that we were just completely normal."
"You've got to have fun in life. Otherwise, wow – imagine life without fun."
Wrap Up
Prince Harry may be 6th in the line of succession to the British throne. But he has already served his country diligently as a serviceman. When he finally ascends to the throne, Harry will have accomplished so much in relation to many of his predecessors.