The term 'virtual events' encompasses just about any in-person event that has since found its online-only equivalent. 
Everything from weekly office meetings to giant live concerts has migrated to the online space over the past year, for reasons that have already been covered thoroughly. 
Performing artists, teachers, industry experts, and many more individuals and groups have made the move to live streaming over the last 12 months or so, to varying degrees of success. 
Likewise, audiences around the world have adapted to the recent ubiquity of virtual events, with many people making these events a primary source of entertainment and/or information. 
But as vaccines are distributed, the possibility of returning to in-person events in the distant future is becoming a more practical topic of discussion. 
Even so, virtual events aren't likely to go away, making this an opportune time to explore what makes a virtual event successful and engaging. 
To do that, we asked for the help of Live Event Producer Calvin Mitchell, who has over ten years of experience producing all kinds of events, including fashion shows for major brands and designers, live concerts, and several years' worth of events for WE Day, hosted by WE Charity, a Canadian organization focused on youth outreach programs and motivating young citizens to engage in serious social issues. 
The WE Day events specifically are massive shows with thousands of in-person viewers and many more viewers online and through broadcast television. 
Soon we'll let Mitchell explain how these huge events pivoted to the online space over the last few years and during 2020 especially, but for now, we'll just say that Mitchell has proven to be an expert in live event production and is now proving to be a leading innovator in the virtual event space as well. 
Pivoting to virtual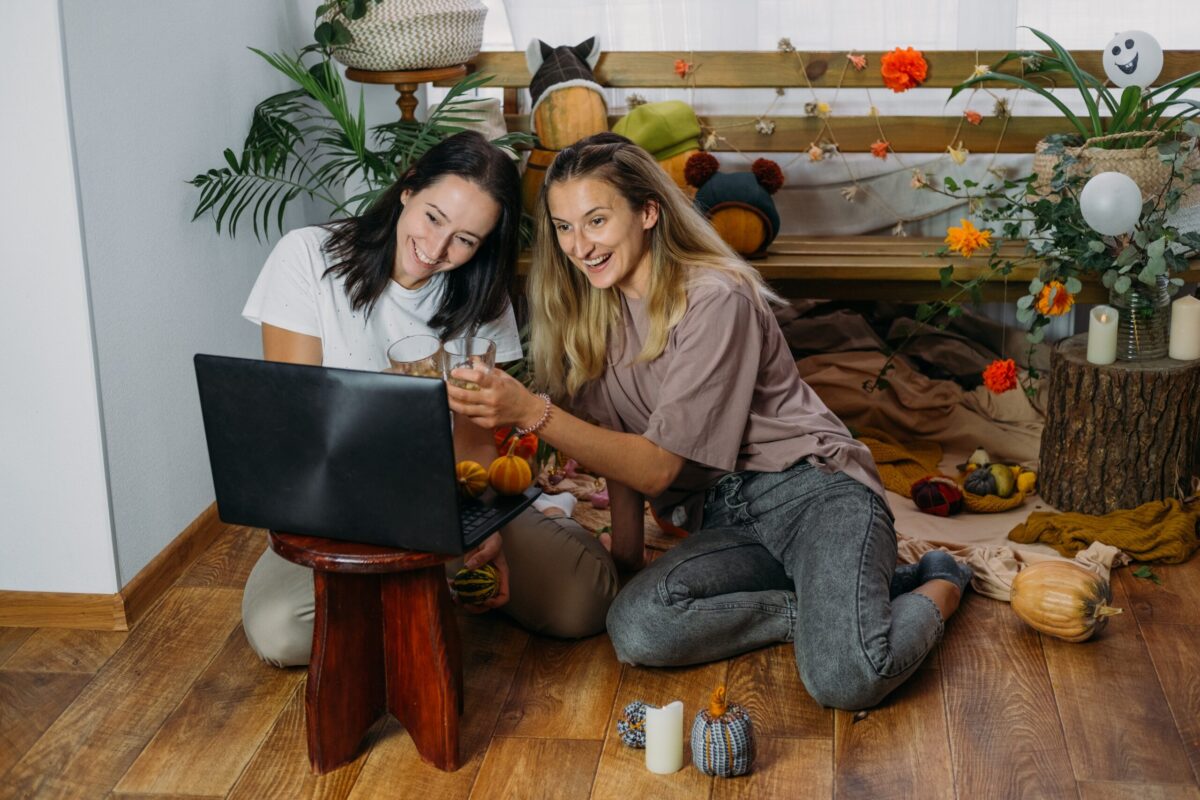 Though certain Americans may not be aware of WE Day and its concurrent events, it's important to stress just how big these events are in Canada and the impact they have on their audience. 
WE Day is an arena-sized concert celebration event that recognizes teachers and young children who have really made a difference in the world. It takes place in multiple cities and includes major speakers, performers, and stories surrounding the topic of social change. WE Day has an average audience of 300,000 viewers. 
Mitchell himself has been nominated for three Canadian Screen Awards for his work on WE Day events. 
With that in mind, the idea of translating these events to the virtual space is more than a little daunting. 
Thankfully, 2020 wasn't the first time that Mitchell oversaw a virtual WE Day event. In 2018, Mitchell created a show called WE Day Connect, which was a digital version of the primary show. 
Connect was an hour-long live show that was livestreamed. It included stories, educational information, celebrity appearances, and musical performances. 
This was no small feat, and it gave Mitchell some vital experience in virtual event production that he then needed to utilize two years later when the pandemic made the usual WE Day events an impossibility. 
But Mitchell was still able to create memorable experiences in place of those enormous in-person shows. 
"We created something called WE Schools Live, which was a daily one-hour show that was a mix of entertainment, education, and celebrity appearances. We had to hit the ground running while learning to produce remotely from our homes due to lockdowns but in the end, we were able to reach a whole new audience on the virtual platform and were able to feature some exciting guests like Joe Jonas, Lily Collins, and Jay Shetty." 
This way, WE Day could still maintain many of its usual components and its entertainment value without putting any of the participants at risk. 
The transition from one event type to the other also proved that Mitchell's skills aren't limited to live, in-person events. 
Benefits of virtual events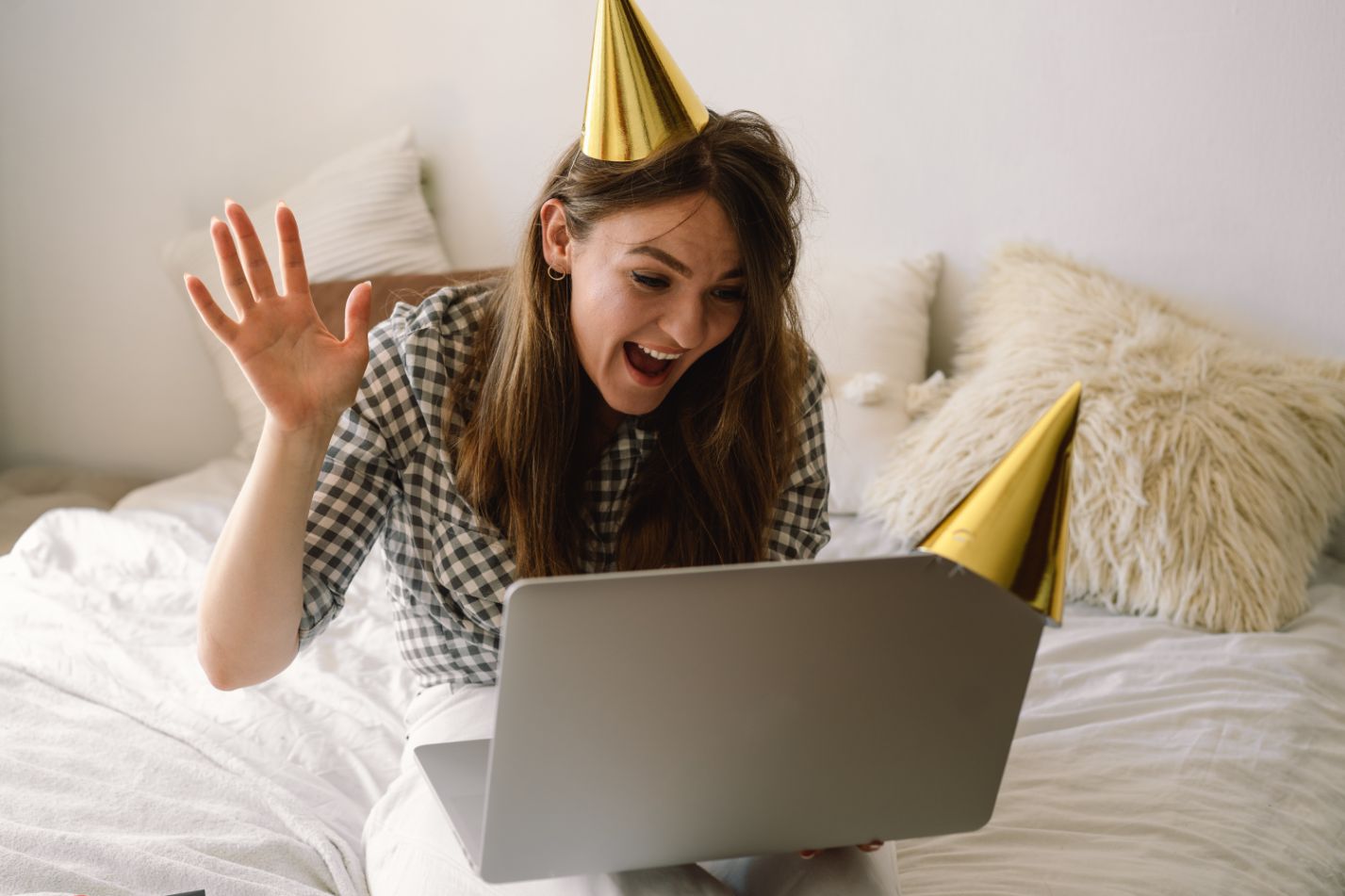 One of the most interesting aspects of witnessing so many virtual events over the last year is seeing how different producers have tried to carry over elements of in-person shows to their virtual counterparts. 
In reality, virtual events are never going to be able to accomplish all the same things that an in-person event would, and so the challenge for event producers has become which elements to bring over to virtual events. 
After all, each event type has its own set of advantages and disadvantages, its own strengths and weaknesses. 
As Mitchell admitted, he was initially hesitant about transitioning live events to virtual events, partly because he really enjoys the excitement and energy of having a live audience in the same space. 
But it didn't take very long for him to recognize some of the biggest benefits of virtual events, from the perspective of a producer. 
"You instantly have a much broader audience opportunity, especially when it comes to attracting a global viewership. It also lets you approach your content with a new level of creativity. You can have someone in Toronto, Canada interviewing someone in Sydney, Australia live, or you can have an artist performing in New York be joined by a choir from London, England." 
From a logistics perspective, gathering and coordinating all that talent is still a challenge, but at the very least you don't need to fly everyone to the same location to make sure they all end up on the stage at the exact same time. 
Mitchell's note about audience opportunity is also crucial. It's possible to have absolutely massive numbers of people tuning in to a virtual event. 
Holding their attention is another topic entirely, and one that we'll get to soon enough, but the ceiling on viewership is definitely much higher, which is definitely exciting to a producer. 
The biggest challenges 
Remember how we said that virtual events have their own strengths and weaknesses, well, now it's time to talk about the downsides of virtual-only concerts, performances, and events. 
One of the most significant weaknesses is that virtual events don't demand the same kind of attention from their audience as in-person events do. 
When someone is standing on a stage right in front of you, there's going to be less of a temptation to get distracted or take out your phone, etc. 
But when you're watching an event on a computer screen or on your phone, potential distractions are only a click away. In fact, you might even be getting notifications that literally obscure the stream. 
To put it another way, streaming virtual events have to compete with any other source of entertainment that could find online, which represents a massive catalog of media of all kinds. 
So how can virtual event producers engage their audiences and maintain their attention for prolonged periods of time?
Mitchell's solution has been to find innovative ways of making the members of the audience feel truly involved. 
"For me, the goal has been to use or build innovative streaming platforms that allow viewers to feel like they are a part of a collective audience or have the ability for viewers to also be on camera so that the performers can see them as much as they see the performers, just like being in the front rows at a concert." 
This simulates an important part of the live show experience. If viewers feel like they're really there, then they're much less likely to aimlessly wander away from the "stage" in the middle of a performance. 
So far, only the top-level virtual event producers like Mitchell have made this realization and adjusted their events accordingly. 
Mitchell's influence on event production 
Mitchell's work in the event production space has made him an influential producer, and that's largely due to his commitment to finding new and immersive ways for audience members to experience events, whether they're in-person or purely virtual. 
Specifically, Mitchell explained that the sharp rise in the popularity of virtual events and live streaming has drawn attention to various opportunities to make audience members feel that they're getting a customized experience. 
As Mitchell described it, it's less about seeing the audience as a collective and more about finding ways to personalize the experience for every audience member. 
An example Mitchell gave of accomplishing this in the past had to do with one of his WE Day events where he found a creative way to make the audience more involved. 
"In my role as Executive Producer for WE Day, I brought in a new immersive technology that gave everyone in the audience a light-up bracelet that we could sync to musical performances or key show moments. The excitement and feedback from this were amazing. Building individual experiences as part of the collective experience will be key to coming back with an even better live experience." 
This is just one way that audiences can feel more involved in any type of live event. It lets them participate in the proceedings while still letting them enjoy the performances, and you can bet that there will be imitators of this technique in upcoming events. 
Advice for producing virtual events 
We asked Mitchell to give some advice for anyone out there who might be planning a virtual event, and this is what he had to say: 
"Put yourself in the viewer's position and think about what you would want to see in that virtual event. If you don't think you'd tune in, you have to push yourself. Lastly, viewers have now been consuming almost exclusively virtual content for almost a year now. They are expecting a higher level of production value and we need to deliver that to them." 
To achieve that, you'll need to get creative. But as Mitchell has proven, there are indeed ways to take advantage of the virtual format and create experiences that your viewers will carry with them for a very long time.