So, you want to produce your very own film. Do you have what it takes to see your project through to opening night?
Think carefully before you answer. Whatever your role in the endeavor, making a movie is very difficult work. Lest you think you can do it all on your own, know that even small projects require more than one set of hands, so the first step in the process is taking stock of your probable strengths and weaknesses as a producer and finding partners and roleplayers capable of helping with the rest.
That's not all that sets successful producers apart from the rest. Making a movie demands skill, diligence, and not an insignificant amount of luck. For every respected, high-profile film producer like David Mimran — part of the team behind films like Warrior, The Kid, and Rapture-Palooza — there's a gaggle of hardworking producers for whom the breaks never come.
To be sure, some producers can fall back on, and draw social and financial capital from, successful non-film careers. David Mimran certainly enjoys this advantage, thanks to a decades-long career in business. But self-made film producers are surprisingly easy to find.
How do they do it?
Follow These 9 Tips for First-Time Filmmakers
 They might not all follow every single one of these tips for first-time filmmakers. But first-time filmmakers won't go wrong when they do.
1. Surround Yourself With Partners You Can Trust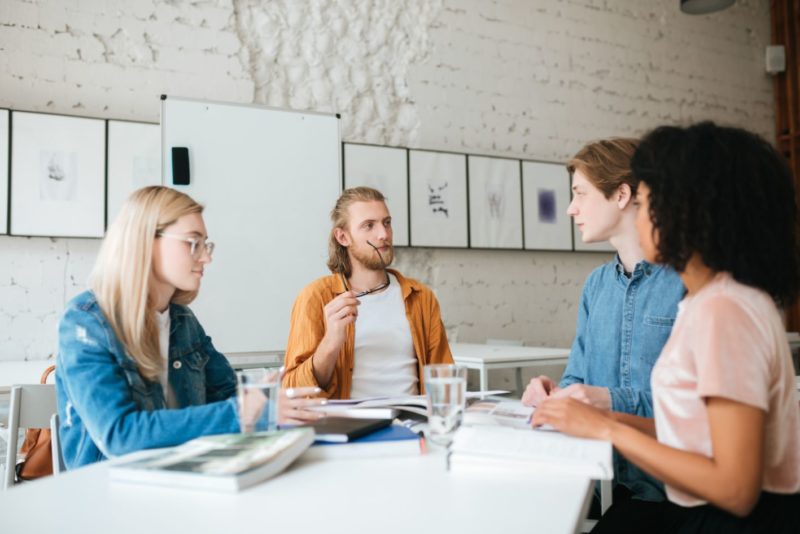 First, and perhaps most important: Find collaborators in whom you have the utmost confidence. Your film will never see the light of day if the production crew becomes enmeshed in infighting and recrimination
Competence is crucial here, as well. The world is full of films that probably shouldn't have seen the light of day.
2. Know That "Central Casting"" Is (Usually) a Myth
 The concept of "central casting" — that actors must always look the part — is more often than not a myth. This is especially true for top-billed roles, even if seasoned filmmakers don't always follow their own advice. Hire actors in whose abilities you have confidence, and with whom you can see yourself navigating a challenging work environment, and you'll come out ahead.
3. Become Familiar With a Wide Range of Shooting Techniques and Commit to Varying Your Shots
 Three words: Vary. Your. Shots. This is Film School 101, and yet far too many ostensibly accomplished filmmakers pepper their work with the same tired sequence of techniques. These days, filmmakers need to work to hold their audiences' attention; that's simply not going to happen when every scene you film has the same four-part sequencing.
4. Cast Actors Who Know What They're Doing — If You Can Afford Them
 Back to casting: For first-time filmmakers and producers, experience is your friend, assuming you can afford it. If you can't afford screen veterans, try to find accomplished actors willing to work for less; your local theater circuit or drama school could bear fruit.
5. Seek Advice From Experienced Technical Staff
 Behind-the-camera experience is your friend, too. Not just because you need camera operators talented enough to realize your vision and avoid the aforementioned audience-alienating shot desert. You'll do better when you work with technical staff who've seen a wide variety of on-set and editing-room situations.
Make it clear to them that they shouldn't hesitate to provide honest feedback (not that they will, once they come to terms with your lack of experience).
6. Don't Write a Film You Can't Shoot
 First-time filmmakers generally don't have much budget to play with. Painful as it may be to curtail your creative vision so early in the process, you must recognize that you can't make wine from water.
In other words: You may have written a film that you can't shoot on anything approximating your production budget, and compromise will inevitably follow.
7. Know the Purpose of Each Scene Before You Shoot It
 In the narrative arc of your film, and in the script as written, every scene has a purpose. Your job as a filmmaker is to identify and emphasize that purpose before you waste a single frame. If you determine after a close read of your script that, hey, maybe this scene isn't as important as I thought it would be, great: Cut it out.
8. Shoot More Than You Need
 Once you've identified a purpose for every scene you plan to include in your film, shoot more than you need to fill your run time. That means multiple takes and extended takes, for sure.
The more material you take into the editing room, the likelier you are to get things more or less as you envisioned. But, again, don't waste time with entire scenes you know won't make the final cut.
9. Set a Reasonable Shooting Schedule (And Don't Push Your Team Too Hard)
Things will happen out of your control during your scheduled shoot. Overwork is bad and will lead to mistakes. And makeup takes forever.
The list goes on. The bottom line is this: Shooting will inevitably take longer than you assumed under your best-case scenario. It's not unfair to ask your crew to remain available for as long as it takes to get things right.
At the very least, build in an extra two or three days at the end of the shoot for re-shoots and overtime.
Your Dream Begins Here
Yes, producing a film from start to finish is very hard work. Many who start down this road don't make it to the destination. Others find that the destination is very different from what they expected it to be.
Should the stakes halt you from pursuing the passion you've long harbored — to make or have a hand in producing, a film that you can call your own?
They should not. You have it within you to create a piece of art that will stand the test of time.
That will compel audiences to feel new and challenging emotions. That will contribute to the aesthetic conversation in meaningful ways. That will truly anoint you as a filmmaker.
All this is yet to come, of course. In the meantime, you must hold up your end of the bargain and keep checking items off this list. Time waits for no filmmaker.