A landing page is viewed literally and figuratively as a key visual introduction to any company with an online presence. Its aim is to bolster the outstanding features of the brand and express its message to the market more effectively.
For all intents and purposes, it's one of the most vital parts of generating online sales. Needless to say, a boring landing page does not serve its purpose.
Website owners often hire a graphic designer to create a stunning landing page for their sites. This is the norm since the landing page is the first thing a site visitor sees, as the saying goes, "first impressions last."
The landing page must have the correct flavor that matches the overall service of the brand. The design should be cohesive and relatable. It must also capture the attention or interest of the viewer.
Landing Page Creation
Creating a top-notch landing page can be tricky. But it's possible. The key to this success is collaboration. The client must, at the very least, have an idea of what he likes to be placed on the page.
The designer also needs to make an input on what he thinks will work and what won't through his visual eye and experience. Merging ideas together may also be the answer to creating a fabulous design for a landing page.
But more than the actual style of the page, the design must also incorporate the fundamentals of a landing page. This means it should have a sign-up form and pertinent details about the brand. The designer must incorporate these fundamentals to the design to make the style unified and impressive.
Landing Page Design
Depending on the brand's image, the page can be designed in a thousand and one ways. It can be colorful. It can be minimalist. It can be sweet. It can be sleek. But what it shouldn't be is to be too much.
The landing page designer must always strive for consistency and uniformity. If the style of the page is all bright and shiny, all elements must be consistent with the theme. This means creating and using the correct color, font, background, and the likes.
Other landing pages have music for maximum impact. If this is the case, the music should also be consistent with the whole design of the page.
Most graphic artists love to experiment with the feel and look of a landing page. It's one of the most in-demand marketing elements that require a specific skill. For designers who want to create an impressive landing page, here are 45+ stunning ones for inspiration.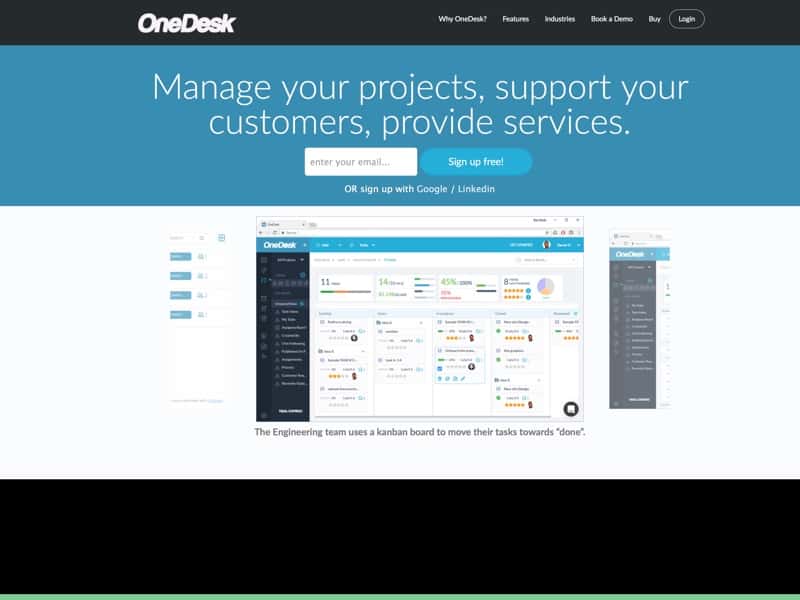 Help desk for Online Retailers