Last Updated on November 10, 2022
You've seen them on celebrities such as Selena Gomez, Miley Cyrus, and Meghan Markle. These lovely, sparkly accessories are promise rings, also known as pre-engagement, commitment, or even friendship rings. While the concept of giving them isn't new, it's been a trend in recent years due to social media and A-listers. And no, these are not just for young lovers or teenagers. Anyone of any age can exchange promise rings. Despite their often sweet and adorable designs, their meaning and symbolism runs deep.
So what are promise rings? How and when do you give one? And what do you do if the promise isn't fulfilled?
What is a Promise Ring?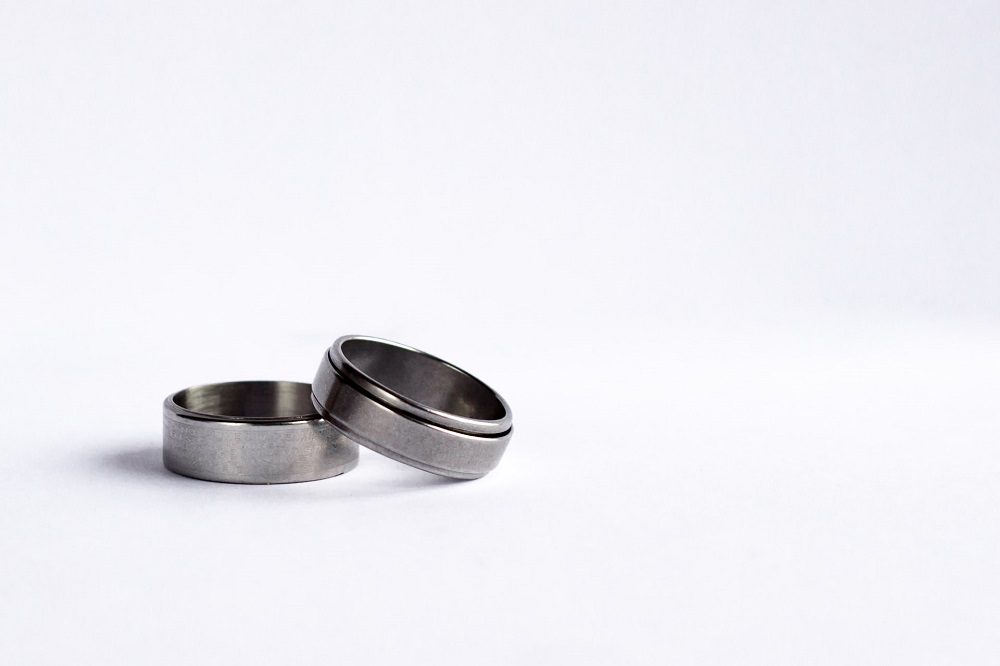 Short answer: a promise ring is given to your significant other to signify loyalty and devotion. It usually precedes an engagement (though that's not always the case). In essence, you are promising yourself to each other. You've both decided on a path to take and now you want to show it to the world!
The idea of pre-engagement rings dates back to the 15th century when posie rings became the fashion in England and France. Lovers would give each other gold rings engraved with inscriptions from courtship stories. Claddagh rings were popular during the 1700s in Ireland. They are so named because of where they originated. These rings include a heart, a crown, and two clasped hands. During the Victorian era, acrostic rings were all the rage. These intricate accessories featured precious stones such as diamonds, emeralds, and rubies, chosen in a way to spell out words like 'dearest' or 'regards'.
Pre-engagement rings can be given for many reasons, including: to show that the relationship has extended beyond casual dating, to proclaim willingness for marriage later, or to convey readiness to begin a new chapter in life with your partner. It's great for couples who may be too young for an engagement as well.
Where and how should you wear one? Traditionally, promise rings are worn on the ring finger of your left hand. But feel free to switch it with your right, or even use it as a necklace. Once you get an engagement ring, you can wear both stacked on the same finger. It's common to see women nowadays sporting all three rings – promise, engagement, and wedding – on their left or right hand.
Extra note: Say you and your partner have a falling out. What would happen to the ring(s) then?
In such cases, pre-engagement rings are normally not returned (but you do have that option). There are folks who decide to sell their rings (granted that it has considerable value). You could turn yours into a fashionable accessory by wearing it as a necklace. Actress Chlöe Grace Moretz and former flame Brooklyn Beckham used to have promise rings with each other's initials engraved on them. When the couple split in 2018, Chlöe was said to have switched the initial on her ring from 'B' to 'C'.
When To Give a Promise Ring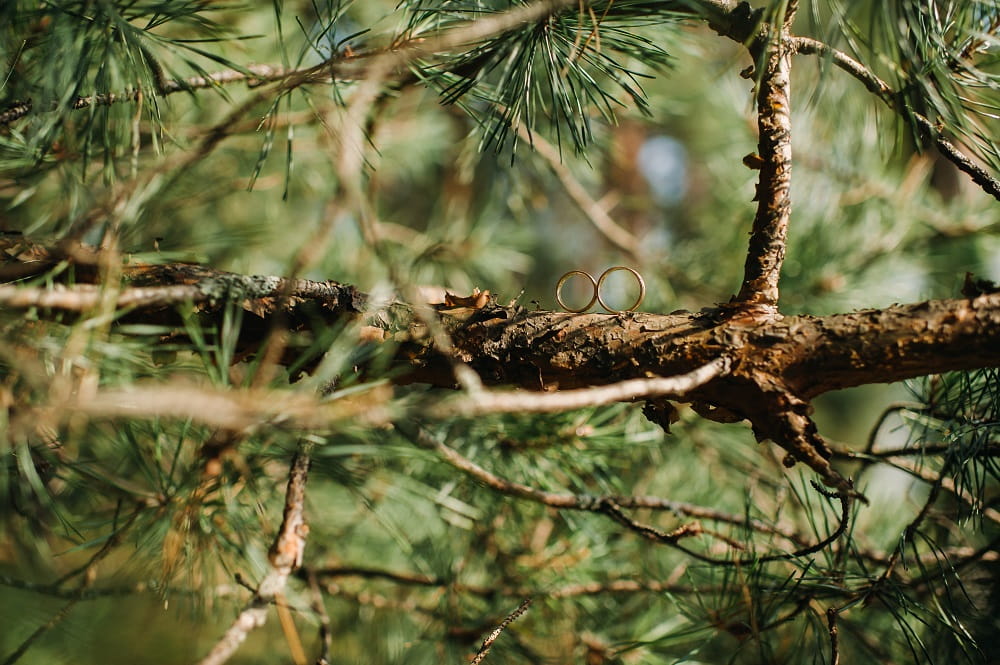 Giving a promise ring shouldn't be taken lightly. After all, it represents faithfulness and an assurance of love. Jewellers advise getting commitment rings after six (6) months to a year of dating. This suggests that you're both willing to take the relationship deeper (or possibly to the next level!).
It's tradition that men give commitment rings to their significant others. Today, women can do the same, too. In fact, there's no steadfast rule. Partners can also exchange rings. Best friends and siblings can gift rings to each other at any time. You can present it on Valentine's Day, on the recipient's birthday, or any holiday. No need to go on one knee or hire a string quartet. Even if you intend it to be a pre-engagement ring, it's more about the conversation than the 'moment'.
Want to make a promise to yourself? Give the gift of beautiful possibilities on your birthday, graduation, after a promotion, or on any holiday!
How To Choose Promise Rings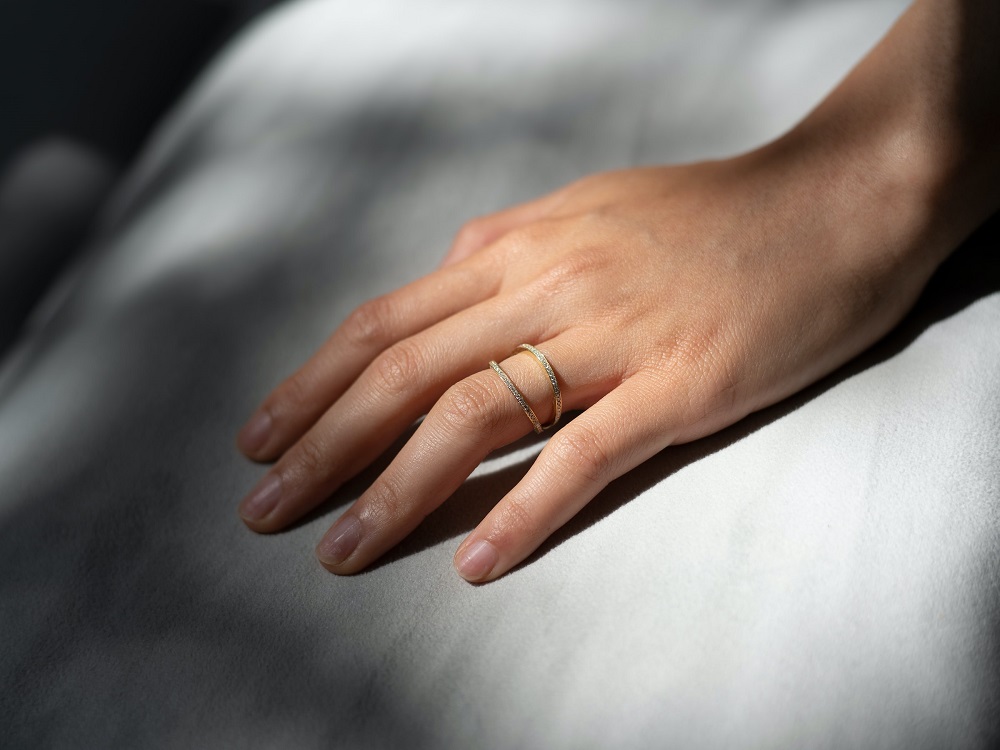 Promise rings are not just physical signs of affection – they make amazing fashion accessories, too! And unlike engagement or wedding rings, they don't have to look a specific way or be made of expensive materials. You can find great choices for under $2,000. If you plan on getting engaged in the future, make sure to budget accordingly. Many jewelry stores will have a wide selection between $199 and $599. These are reasonable prices, particularly for the younger crowd.
Sky's the limit when it comes to designs! From hearts, infinity symbols, to initials, pick what best represents the message you want to convey. Lovers could always go with traditional concepts like hearts, infinity signs, interlocking bands, knots, or each other's initials. Friends could opt for flowers, crowns, butterflies, rainbows, or stars. Want something more unique? Look for stores that specialize in bespoke jewelry.
As for the material of the band, sterling silver and gold are regular favorites because they don't tarnish easily and look elegant. It's possible to gift diamond commitment rings – however, choose a smaller carat and a different design (cluster or row) so as not to have it confused for the engagement version. Cubic Zirconia and birthstones are popular options for their variety in cut, color, and splendor.
Whether it's for your sweetheart, best friend, a family member, or yourself, commitment rings make wonderful gifts to express your true feelings. Story Jewellery aims to capture these messages in the form of high-quality, stylish jewelry. Crafted for love, friendship, and empowerment, these accessories are not only beautiful, they are also made to last. Each product comes in gift-ready packaging with a unique, heart-warming message that will surely bring a smile to the recipient's face.
A promise ring can say so much: loyalty, assurance, hope, desire. However you choose to say your message, this piece of jewelry will carry it with brilliance and beauty.