Last Updated on January 25, 2022
You've dated long enough and reckon it's about time you took the relationship a notch higher by proposing to your partner. But you aren't sure whether they'll say yes or if your marriage proposal idea will strike the right chords.

Well, there's no need to fret. We've curated a list of 20+ most romantic marriage proposal ideas that will leave your partner feeling like they truly mean the world to you.
Creative Marriage Proposal Ideas
1. Recreate Your Maiden Date
It's probably years since your first date. But the memories most certainly still linger in your mind.

You can come up with a perfect marriage proposal idea by recreating the events on your maiden date. All you need to do is invite your partner over to the same restaurant or coffee shop that you met.

Sometimes, the establishment where you met might have since closed down. There's no need to worry, as you can select another similar venue, such as where you had your first hug or first kiss.
2. Visit Your Favorite Coffee Shop
This is a cool proposal idea if you and your significant other have a preferred coffee shop. Since you want this particular date to be out of the ordinary, you can include the barista or manager in your plans.

For instance, you can prearrange with them to create a special latte art for your marriage proposal. You could also have them write something special on your partner's coffee cup that clues them in on your intentions to pop the big question.
3. Set Up a Private Dinner
A private dinner is recommended for love birds who prefer to conduct their affairs away from the prying eyes of the public.

Set up a private dinner for just the two of you. Consider a venue overlooking the ocean or atop a cliff. The backyard or garden will be ideal if you're planning on having the dinner at home.

Don't forget candles and flowers, as these will add the much-required romantic aura to the setting.
4. Engage A Street Caricaturist
Have a street caricaturist sketch a picture of you and your partner, complete with speech bubbles.

On your picture should be bubbles asking "will you marry me," and on your partner's sketching the word "Yes."
5. Dedicate a Song at a Karaoke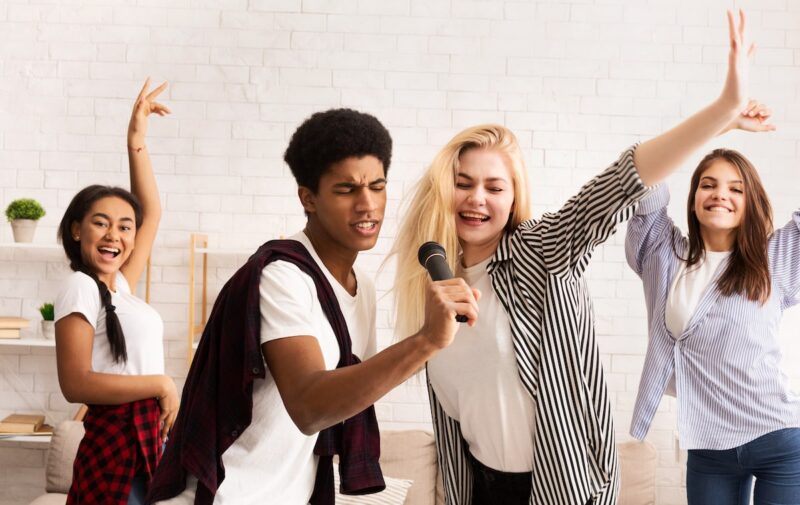 Attend a karaoke together. When it's your turn to sing, dedicate a romantic song to your significant other.

As the song comes to an end, take the opportunity to propose to them. You might also include a band or group of friends for best results.
6. Arrange a Random Choir Performance
Set up a choir or brass band. You could opt for your local church choir or improvise one using your friends or coworkers.

Then have the choir show up on a date with your fiancé/fiancée-to-be, playing their favorite love song.

Add a personal touch to the experience by asking the choir to incorporate your partner's name into the song.
7. Propose Over a Stargazing Date
Stargazing is a classic date idea that has never lost its magic. It's also a cool marriage proposal idea.

Ask your partner out on a stargazing date, choosing the night when the sky is clearest. When you're done analyzing the constellations, go down on your knee and pop the big question.
8. Ask a Puzzling Question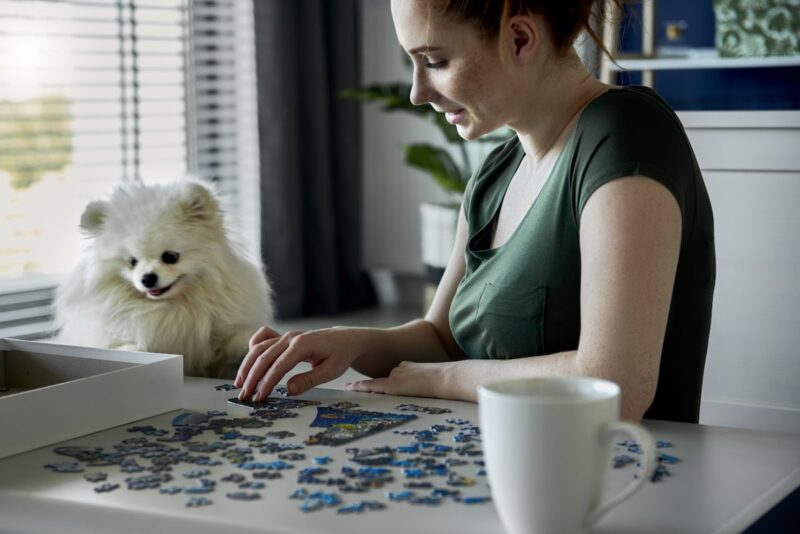 Find a jigsaw made from any picture or shape.

Avoid big or overly complex puzzles. Most importantly, ensure only you can crack the last piece of the puzzle as that's the piece that has your proposal written on it.

As your partner starts looking for the piece, find it before them and put it into place.
9. Go On a Treasure Hunt
A treasure hunt is one of the most romantic games to play with your partner. It also happens to be an excellent marriage proposal idea.

To make this specific treasure hunting experience special, be sure to add subtle hints of marriage proposal along the way. Also, make the clues interesting to motivate your partner to continue with the search.

For instance, you can include hints of where you went on the first date or your partner's favorite travel destinations. At the final destination of the hunt, get on one knee and make your proposal.
10. Go On a Trek
Going on a trek is recommended for partners who love the outdoors. You can go mountain climbing or consider trekking across the moors.

Wait until you get to the highest point of the trip (such as the mountain top), and pop the question.
11. Get Tipsy On A Wine-tasting Experience
'The truth is in the wine,' so goes an old adage.

As wine helps us express our emotions sincerely, going on a wine-tasting experience can make for a perfect proposal idea.

You can get tipsy but watch that you're not intoxicated, at least not before popping the big Q.
12. Visit a Disney Park
Disney Parks are another excellent location to propose to your partner.

Arrange for a private ride or just find a picturesque spot within the park to propose.
13. Take a Walk Along the Beach
Charm your partner to a walk along the beach.

Feast your eyes on the enchanting beauty of the sea as you take in the cool breeze blowing inland.

Then find a dry spot and write your proposal in the sand, allowing your partner to respond before the waves crash in.
14. Embrace the Rain
Take your partner for a walk around the neighborhood or even out of town on a day that you're almost certain it will rain.

The idea is to let the rain catch you unawares.

Once you're completely drenched, get down on your knee and make your proposal.
15. Propose During a Ski Trip
Many love birds prefer wintry weather as it offers them a chance to snuggle up together.

A ski trip marriage proposal is best while staying at a resort.

That way, you can arrange a special surprise for your partner after they've said 'yes,' such as having a serenading spa bath together.
16. Ride In a Private Limo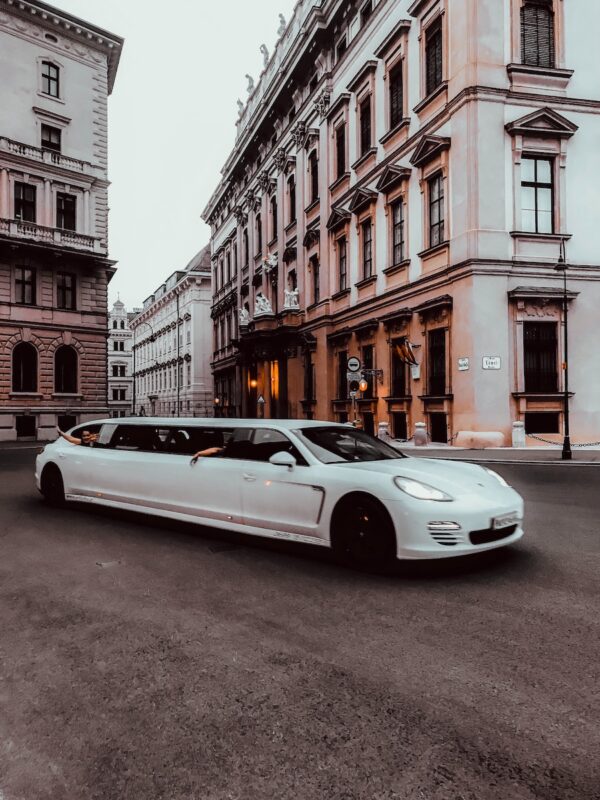 If you've never treated your partner to the glamor of a limo ride, this is the ideal time to do so.

Adorn the inside of the limo with artwork that you both can relate to and have your preferred driver chauffeur you majestically around the city.

The ride should culminate in a pre-determined spot with a magnificent view, where you pop the question.
17. Hire a Skywriter
This is one of the most expensive ways to propose. But if done correctly, the experience can remain etched on your partner's memory forever.

You'll need an airplane to do the skywriting, then select a calm day.

Most importantly, ensure you're at the right place at the right time so that the plane towing the banner with your proposal message flies right over you.
18. Do a Newspaper Ad
Claim an ad space in a newspaper and have your proposal written on it.

Then buy a copy of the newspaper and manually hand it over to your partner.

Consider putting up the ad in a newspaper that your partner doesn't normally read. That will help you to retain the element of surprise.
19. Call Into a Radio Station
Ensure you're fiancé/fiancée is listening to a particular radio station at a given time. Then call into that station and propose to them on the air.

You'll need to make prior arrangements with the radio company to avoid inconveniences.

You simply cannot call the company out of the blues and ask to propose as that could mean interfering with their program lineup.
20. Go On an All-out Vacation
If you have the time and the financial means, consider a full romantic getaway to a place that you've both been longing to visit.

You can then propose while you're on the plane or in your hotel room.

To add spark to the occasion, you may need to loop in flight attendants (if you're proposing on a plane) or the waiters (if proposing in your hotel room).
21. Choose a Special Occasion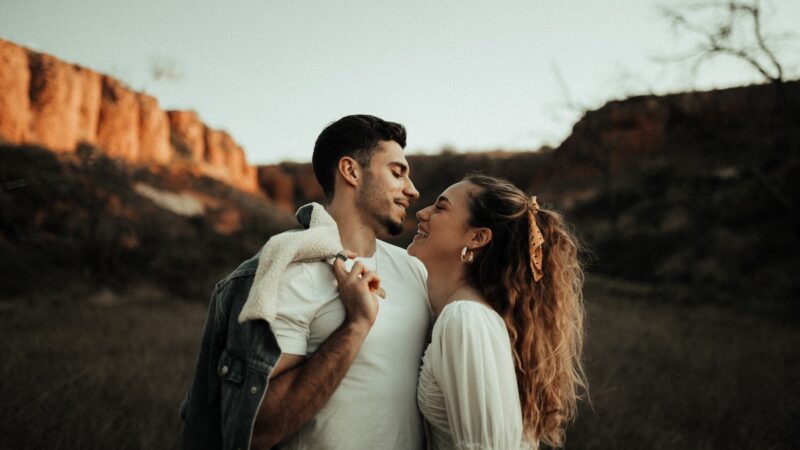 You can also consider proposing on your partner's special occasions, such as their birthday.

Just send them a surprise birthday card with your proposal written on it.

Other special occasions where you can make a marriage proposal include their graduation day or on Christmas Day.
22. Keep It Simple by Proposing At Home
There's no denying that the simplest marriage proposal ideas often turn out to be the most romantic ones.

Proposing at home allows you to avoid undue interruptions or the jitters caused by bystanders, as is often the case when proposing in a public place. And since it's probably only the two of you at home, there's freedom and flexibility on how to propose.

You can pop the big Q in the morning right after waking up or in the early afternoon while taking a dip.
23. Consider a Family Proposal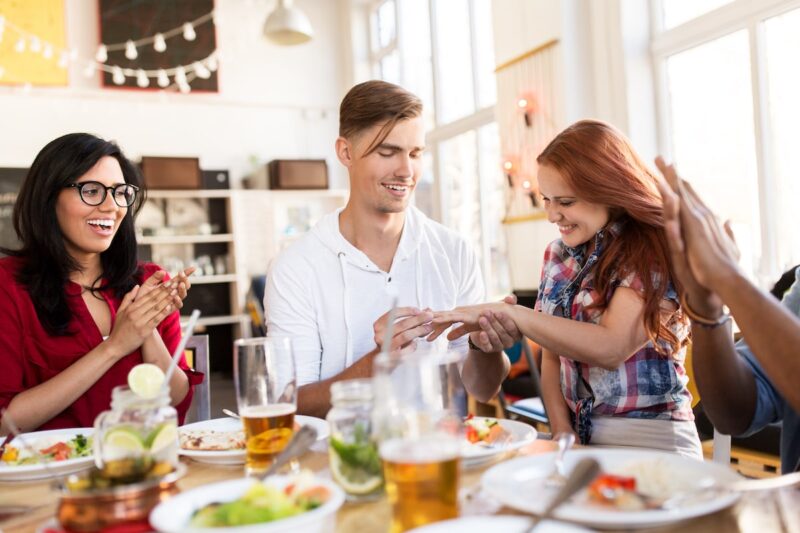 This is another classic marriage proposal idea that never seems to run out of fashion.

It's as simple as inviting your fiancé/fiancée over to a family dinner and popping the Big Q.

You can make the proposal verbally after a hearty meal or have everyone else putting on t-shirts with the phrase 'Will you marry me' written on them.
24. Include Your Children and Kids
Incorporating your or your partner's children and pets is a way to make your marriage proposal timeless and futuristic.

If your kids are old enough, you might want to include them in your plans.

For instance, you can have them wear t-shirts with the words "Will you marry mom/dad.'
Remember…..
There's no one-size-fits-all approach when it comes to marriage proposals. Every person is unique, and so is every occasion and venue.

So, always insist on adding your personal spin to the marriage proposal ideas we've highlighted above.