Last Updated on January 12, 2022
If you are ready to purchase a new car, you first need to decide what you want to do with your old car. You have two options here. You may trade the old vehicle in at a dealership or sell it privately.
Trading in is a popular alternative these days because the transaction process is hassle-free and streamlined. However, before taking any decision, it is important for you to consider the advantages as well as disadvantages of trading in.
Benefits of Trading in Your Used Car: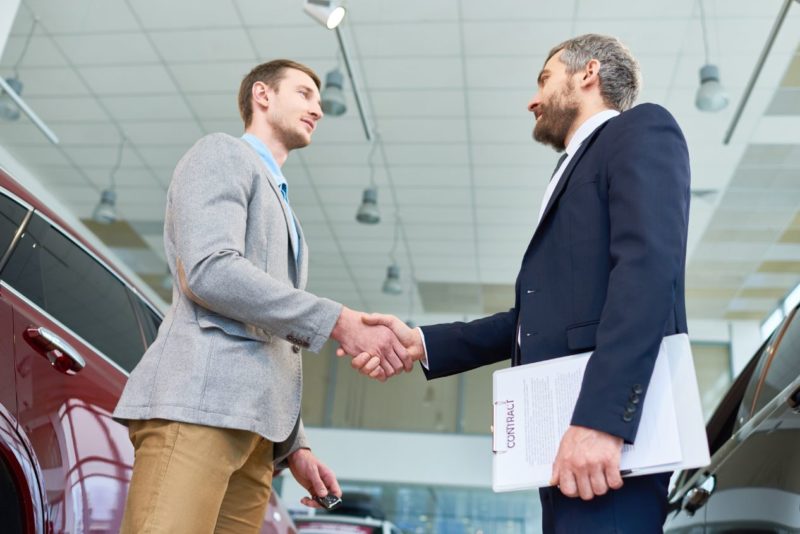 Selling a vehicle privately is not every car owners' cup of tea. Selling a vehicle on your own requires time because old cars are not likely to be sold overnight. Moreover, selling cars via local classified sites will cost you money. Also, you should be prepared to face inconveniences such as calls from interested parties at odd hours of the day. While dealing with a dealership for trading in your old car, there are no such inconveniences involved. In most instances, the offers are made by the dealership on the spot and the vehicles are taken away on the same day. Some dealerships may make an offer to purchase your old car even if you don't buy your new vehicle from them.
Another great advantage is that the dealerships accept the trade even if the vehicle is not completely paid off. In these instances, they contact the lender to pay off the remaining balance. This will save you from the inconvenience of paying for the old car before taking home the new one. This is an excellent opportunity for individuals struggling with their automobile loans. These vehicles are also traded in, and the loans are paid off by the dealerships. However, the balance exceeding the purchase offer from the dealership is added to the new vehicle's loan balance. This is a good alternative to get rid of an unfavorable vehicle loan.
When you trade in a used car, any positive balances will be applied by the dealerships to the new vehicle's purchase price. If your old vehicle has positive equity or it has been completely paid off, that money can be used as the purchased vehicle's downpayment. This will allow you to take home your new vehicle with no or very little upfront expense.
If you sell your old car through a private party, it is extremely likely that the buyer may come back and pressurize you to pay for certain problems that may arise. However, when you trade in an old vehicle, all responsibility related to the vehicle's mechanical trustworthiness lies with the dealership. You have no commitment to your old vehicle, once it has changed hands.
Limitations of Trading in Your Used Car: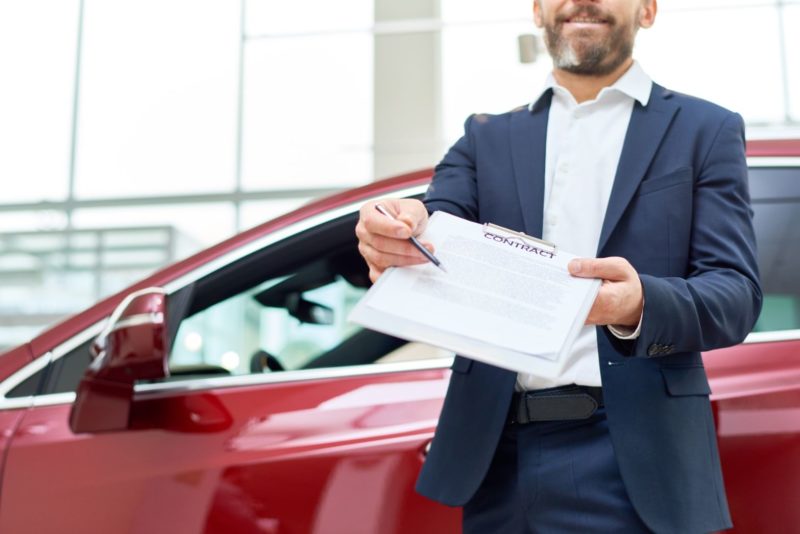 Please remember that the dealership's primary intention is to make a profit out of the trade-in process. Therefore, please be mindful of the fact that the trade-in price is never going to be more than or even equal to what you can earn by selling it to a private party on your own. This is the biggest limitation of trading in a used car.
Ongoing maintenance is one of the greatest responsibilities of a vehicle owner. However, the amount spent on maintaining a vehicle is not taken into consideration by the dealerships when a used car is traded in. While making the offer, they do not factor in the common items such as recent repair work, new tires, or tune-ups.
In certain instances, a dealership may not want to trade-in your used car. Firstly, this may happen if the vehicle is no longer a popular buying choice amongst the buyers. The dealership may also decline a car trade-in if many similar vehicles are already present in its lot.
If you are ready to buy a new car, visit Car Buying Strategies to find out more about how you can earn maximum returns from your old car.