In today's digital arena keeping in mind the innumerable benefits associated with e-buying, who does not like to shop online? We all have our desired products wishlisted or added to carts already. And in the midst of it, almost all of us receive notifications over our mobile devices announcing a big sale or a newly launched product.
While app notifications continue to be extremely popular amongst eCommerce websites, they are driving towards different communication channels as well for driving customer engagement. And, these are push notifications.
Push notifications are real-time clickable messages which allow you to direct your messages towards your subscribers in an efficient and succinct manner. These appear on your browsers even when you're not using the website or mobile app. But, are you using the right kinds of notifications to draw your audience's attention?
Well, types of browser notifications for eLearning companies are slightly different from the ones used in eCommerce. While you're driving a push notification strategy for your eCommerce website, you must incorporate the below-mentioned push notifications into it. Have a look!
Announcing new products to relevant audience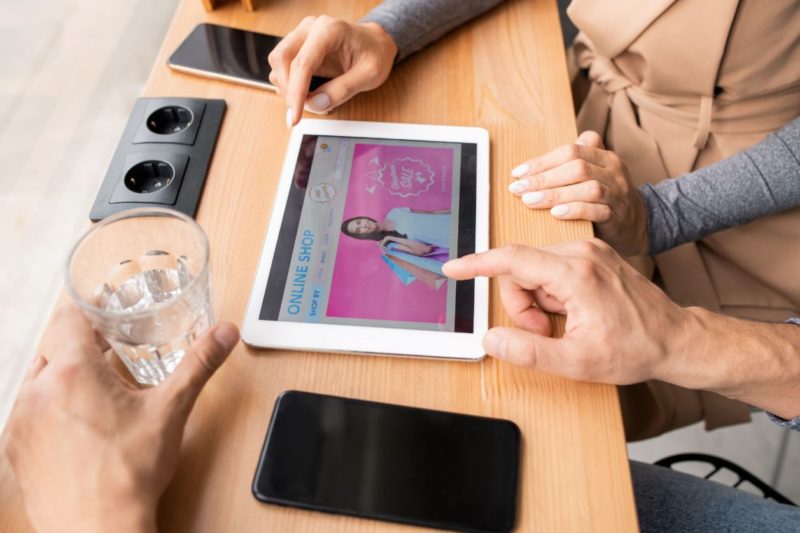 There's nothing better than informing buyers that their wishlisted product is up for grabs! It might be the latest fashion accessory or an international bestseller, news of it becoming available always excites them. So, it's best to inform them and keep them updated via an engaging push notification. Craft it in a manner that the users are compelled to take action.
Just like other industries, eCommerce companies create segments of their target audience followed by sending them targeted push notifications to achieve the desired results. Moreover, it is also suggested to add a discount or expiry date in order to create urgency.
Announcing a sale
Similar to the aforementioned notifications, these notifications are a must to increase user engagement and boost sales. Almost quite similar to the previous notifications, these differ in the urgency factor conveyed. The more strongly it is conveyed and the more pressed it is, the more compelling it shall be.
Urgency can be created by mentioning the expiry date and time of the products on sale. Furthermore, you can also remind users to take action around the ongoing sale at periodic intervals.
Get authentication from anonymous users
Obtaining authentication from anonymous users is essential for eCommerce websites as it helps in analyzing user behavior even better. With the user's action, a website gains access to the entire history of related actions like browsing, adding to cart, purchasing a product, and others alike. It helps in setting up more targeted marketing efforts. And for this, all you need to do is encourage users to log in by providing incentives like discounts and offers.
Recovering abandoned carts
Push notifications prove to be a very effective method or technique in decreasing cart abandonment rates. Users are sent a notification reminding them that they left something in their cart which is often an opportunity to get your hands on the missed out revenue. One of the main reasons for cart abandonment amongst users is that they compare the same product across different platforms and get distracted by it. So, sending out push notifications helps retain their lost attention.
Now that we've shed light on the various types of browser notifications that must be implemented by eCommerce websites, start incorporating these already! Of course, this is not an exhaustive list. Even more kinds of notifications are expected to emerge in the near future. Till then, get started with them!