Last Updated on January 24, 2023
Qualifying for fast business loans is not a walk in the park, especially for small businesses and startup companies. It's no secret that entrepreneurs have a tough time qualifying for loans. However, this doesn't change the fact that they need working capital to manage daily operations.
Before applying for a loan, it's important to know that there are two main types of lenders: traditional and alternative lenders. Traditional lenders, like banks, have a stringent application process and it might take longer for you to receive funds if approved. If you need capital ASAP, it's best to choose alternative lenders (online lenders).
The application process is done online and you can fill out the forms in less than five minutes. Once qualified, they'll be able to wire the money into your account within 24 hours.
If you're planning to apply for a loan anytime soon, whether via banks or online lenders, here are seven tips you should remember.
Demonstrate a Healthy Cash Flow
For most lenders, the current state of your cash flow predicts the health and future of your business. To increase your chances for approval, lenders need a guarantee that you can repay the loan on time. Demonstrating a healthy cash flow ensures potential financers that you have the means to pay the loan and keep your business afloat at the same time.
You can demonstrate healthy cash flow through your financial statements, bank statements, and tax returns. Lenders will be able to see your business' overall financial performance and liquidity. Your lenders will want to know more about your business, so be prepared to answer any questions about cash flow fluctuations and other financial information.
Review Your Credit History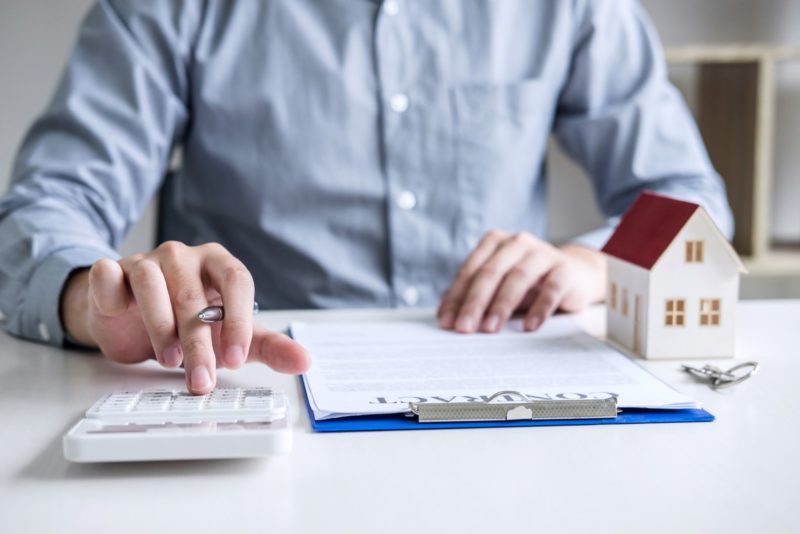 Entrepreneurs were taught to separate business and personal finances. However, most lenders will check both your personal and business credit history to determine your risk level. Make sure that you review your credit scores before applying for a loan. If your score is less than ideal, there are different ways to improve it.
Credit scores are composed of five different factors in consecutive order:
Payment History
Credit Utilization
Credit Age
Account Mix
Credit Inquiries
Payment history and credit utilization are two of the most important factors that determine your score. With that said, you can improve your score within months by paying your bills on time and not exceeding your credit limit. You may have trouble borrowing from a bank if your credit score is lower than 660, so an online lender would be your best bet. Lenders prefer credit scores that are more than 720.
Be Specific on How You Plan to Use the Funds
Potential lenders will want to know how you plan to use the funds. You can't just say you're "planning to grow your business" because general answers usually don't work; you have to be as specific as possible. This allows potential lenders to assess the feasibility of your small business loan application.
The way you use the funds depends on the type of business you run. To give you an idea, some of the smartest ways you can use a fast business loan include business expansion, administrative expenses, capital investments, equipment purchases, and inventory and supplies.
Make a Detailed Business Plan
Most business owners think that having a business plan is purely optional. However, this isn't the case nowadays. Almost every lender requires you to submit a business plan along with the loan application.
With a good business plan, you'll be able to know how much money you need to borrow and how long you can repay the loan.
A detailed business plan consists of several essential sections, such as:
Executive Summary (overview of the business)
Company Description
Products and Services
Market Analysis (industry knowledge)
Strategy and Implementation
Team of Employees
Financial Plan and Projections
Pick the Right Type of Loan Suitable for Your Needs
There are several types of financing options for small business owners. Some of these loans include the following:
Business Line of Credit
Asset-Based Loan
SBA Loans
Equipment Financing
Business Term Loans
Inventory Financing
Invoice Financing
Purchase Order Financing
Bridge Loans
If you're short on time and you need the funds as quickly as possible, consider applying for a loan from online lenders. The application process and funding are much faster than banks.
If you don't know which type of loan to choose from, you can consult a financial adviser to help analyze your situation. They'll be able to recommend the best type of loan based on your business' unique goals and needs.
Fill Out Your Application Correctly and Don't Forget to Review It
This tip may seem unnecessary, but believe it or not, one too many applications got rejected because of a slight error in the forms. When applying for a loan, congruence is crucial. Typos, misspelled words, and other mismatched information are common reasons for rejection.
Don't give potential lenders a reason to deny your application! It's important to double-check all the necessary information before submitting your application. Make sure to check the address, web address, phone number, and other contact information.
Seek Expert Advice
Potential lenders will appreciate it if they find out you sought expert advice prior to applying. It shows them that you're serious about getting a loan and growing your business. Aside from that, seeking expert advice helps you determine exactly how much you need to expand your business, what you can do to lower expenses, and how you can maximize the loan.
As mentioned above, lenders prefer to see a specific plan for the loan. Financial experts can help craft your loan application in a way that appeals to potential lenders.
Find Out More on How to Apply for Fast Business Loans
Applying for fast business loans doesn't have to be complicated. Increase your chances for approval by following the tips mentioned above. If you want to know more about small business loans, the financial advisers at SMB Compass can help. Simply call us today at (888) 853-8922 or email us at info@smbcompass.com to schedule a FREE consultation.