Motivation comes in various forms. For many people, an inspiring quote goes a long way. That one sentence, that one line, can instantly boost a dejected self-esteem, lift a deflated spirit, pull someone out from a funk, or turn a frown into a smile.
Motivational quotes, in many instances, provide the turning point for someone to take that one step forward to make their dream a reality.
There are a lot of quote posters on the internet right now, but to get the best reminder of that quote, line or sentence that pushed you to follow your dreams, Startup Vitamins is what you need.
Startup Vitamins gives much-needed motivation and inspiration for startups. It is a venture established in October 2012, which offers printed products with inspiring designs. Most of the quotations printed by the company are words from industry frontrunners including Mark Zuckerberg, Steve Jobs, and Jason Fried.
Startup Vitamins aspires to supply copious amounts of invigorating support to anyone, but mostly to online companies, to encourage them throughout their business' creation and growth.
The prints are designed to offer encouragement for startups, making them remember the important facets of what makes a business successful. A good example of the company's printed work is one of Steve Jobs straightforward quotes, "If a user is having a problem, it's our problem."
The need for these highly motivational printed quotes was realized by Startup Vitamins' founder, Lauris Liberts, who experienced the many highs and lows of building several startups under the DraugiemGroup. This roller coaster ride of triumphs and failures made him grasp the need for these reminders of professional development.
The wisdom and lessons from these startup (and life) quotes are condensed and made available on posters, mugs, T-shirts, and various print products. Even industry giants like Google, Twitter, LinkedIn, and Path have their own Startup Vitamins prints hung up and displayed on their many offices all over the world.
As of the moment, Startup Vitamins features over 70 distinct designs. The creation and development of new prints are underway. New updates are posted via the company's newsletter.
Apart from the beautiful designs available for sale, the company has a regular stream of motivational quotes in their blog. Startup Vitamins designs are now so popular that the company has led the way in creating Printful, a new venture that offer other online retailers printed products with the same quality as Startup Vitamins items.
The "Serial Entrepreneurs" aka the People behind Startup Vitamins
Meet the gifted individuals behind the simple yet powerful concept of quote posters. Startup Vitamins is operated by a team of cool people who just love and enjoy what they do, something evident in every print design made by the company.
And though each worker has their own specialty, they are bonded with one goal in mind: to offer people an exceptional product. The atmosphere in the Startup Vitamins offices is high in energy and filled with youthful ideas that stimulate creativity and easy camaraderie.
It has quite an international flare into it as well since the company has headquarters in the US and in Latvia, with a few Canadian elements in the mix.
Meet the Team:
Lauris Liberts aka The Thinker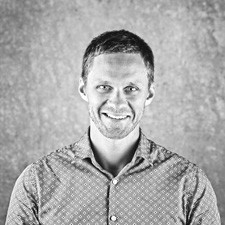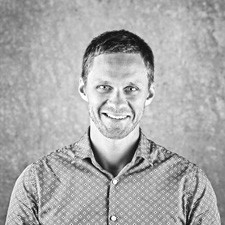 Lauris is the founder of Startup Vitamins. He originally developed online companies in Latvia, his home country, through the DraugiemGroup. He created the only European rival of Facebook that is still dominant in Latvia.
Being a through-and-through entrepreneur, he proceeded to broaden his reach on an international level, creating startups in California, where he and his family now reside.
These online companies include Behappy.me, FriendlyBracelets, DeskTime, and a lot more. His own experience and knowledge in startups have triggered a desire in him to help others on the same road through the wisdom he'd collected throughout the years.
Davis Siksnans aka The Techster
Davis is probably the biggest tech geek you'll ever meet, and he takes pride on that assumption. During his adolescence, he would amuse himself by hacking into the computers of his neighbors, just to "see how it works."
He diligently saved his allowance so he can buy himself a Mac. Davis' love of technology has evolved into a drive to develop topnotch web products.
The Startup Vitamins is just one of the numerous projects Davis collaborates with, and definitely not the last since he is also quite fond of the startup culture.
Victor Rios aka The Graphic Designer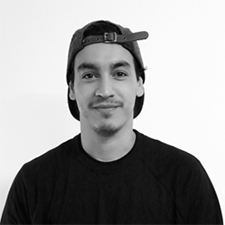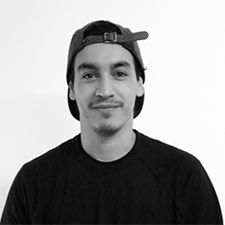 Victor is Startup Vitamins' artist in residence. He is 'the boss' when it comes to the creative side of printing. His tasks include guaranteeing the print files work perfectly and ensuring they look awesome on the garments.
He is also in charge of editing images online. Influenced by what he loves most – skateboarding and everything with a blue-green hue – Victor always brings his inspirations to the design table.
Julia Gifford aka The Talker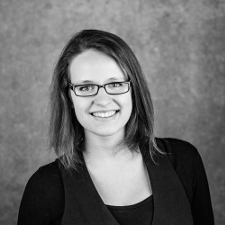 Julia is the 'lady boss' of words. She is Startup Vitamins' social media expert. A self-taught content marketer and copywriter, Julia was exposed to the tech world not too long ago, but has absolutely fallen in love with it ever since.
Vadim Moisejenko aka The Developer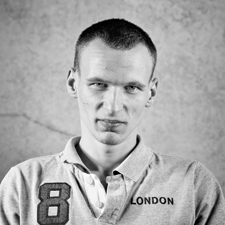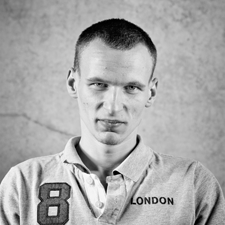 Vadims is a silent-type developer. He is secretive in nature. (Hence, this two-sentence intro.)
John Anthony DeLeon Tuason aka The Hawk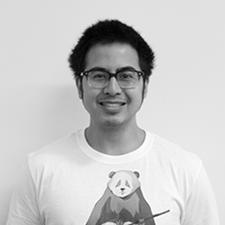 JohnAnthony makes certain that only the best products leave the office. He is a true-blue romantic: a Cali guy who loves taking long walks on the beach, and an artist who looks for inspiration only from the best – Michelangelo, da Vinci, and Rembrandt.
Zane Kokina aka The Strategist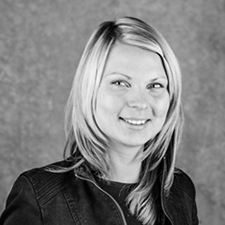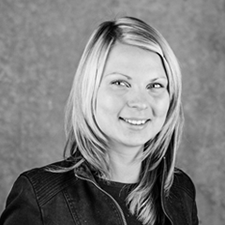 The most organized person in the room – with her there's a place for everything and everything is in its place. Zane knows numbers, is a master in Excel and has the gift of immense organizational skills – must've been that study abroad program in Germany…
Krista Krumina The Doer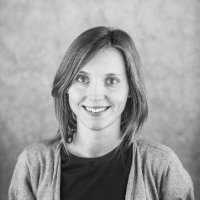 Krista is the team leader. She's involved in every aspect of Startup Vitamins – managing projects from A to Z, making sure that their products are of the highest quality and that everything's running smoothly, and then some.
The Startup Vitamins team works diligently to produce top-quality products that can help inspire others to do what they know best, to make them realize their dreams, and even to give that little nudge to get them going.
The Startup Vitamins Products
If there's one thing that Startup Vitamins is proud of, it is the quality of their products. They only use the best of the best – the most vibrant inks, high-quality paper materials, and the softest of garments.
Startup Vitamins' posters are made using 10.3 mils thick Epson Enhanced Matte Paper, heavyweight stock in high-color scale. They are printed on Epson Stylus Pro 7900 with the Epson UltraChrome HDR inkjet. All posters are handled individually.
Startup Vitamins' T-shirts are double-stitched, direct-to-garment fine American Apparel jerseys. The graphics used are printed using Brother Graffitee photo quality with up to 1200 dpi.
Startup Vitamins' framed prints are created with Epson Enhanced Matte Paper, heavyweight stock in high-color scale. They are boarded using fiberboard frames with an acrylic front protector.
Startup Vitamins' canvas products are made using 20.5 mils thick, fade-resistant, hand-stretched, ploy-cotton blend canvas. They are finished with hand-glued solid wood stretcher bars and semi-gloss coating.
Startup Vitamins' mugs are made from 11 oz. dishwasher-safe ceramics. Startup Vitamins' bottles are single wall stainless steel with screw top lids. The company's stickers are made from 3×3-inch matte paper with strong adhesive.
Every merchandise designed and created by Startup Vitamins are individually processed, hand-printed, and more importantly, made with love.
The Need for Inspirational Quotes
Inspiration is often unpredictable, motivation is flighty. Both can vanish for months on end, only to present themselves while showering, dining with friends, or going to bed. You're left with a slow burn of excitement that will make you run off right away to scribble down thoughts and ideas that usually come freely when inspiration hits.
At times, waiting for a motivation is insanely infuriating or disheartening. However, if you just sit around and wait for it to strike, you'll get nothing done. In many instances, you need to search for it yourself.
If you know where to find it, you'll have a flock of inspirational quotes to live by. For startups, it goes without saying that the internet is the place to be. There are a lot of smart, inspiring, and eloquent industry influencers who've said a lot of inspiring, smart, and eloquent things. Surely, out of all the thousands of these motivating sayings, one will kick you to start moving.
You don't even need to scour the internet for THE ONE that will psyche you to get inspired or motivated. The Startup Vitamins website is the one place you can go to for the smartest, most inspiring, and most eloquent sayings about starting a business, moving forward, defying failures, and cultivating great relationships and success.
Here are 30 inspirational posters from Startup Vitamins:
Yes, being an entrepreneur or building your own startup is a scary thing to do. But if you have the passion, drive, and motivation to do it – even with the uncertainties and hesitations – go for it. Opportunities are everywhere, but if you can aim for the stars, why don't you?
Creating an online business is about making things happen even if you don't have all the elements into place. Being unprepared, not having all the necessary requirements or having limited budget or connections shouldn't hinder you to make it happen. Reid Hoffman, one of the co-founders of LinkedIn, said it best:
Entrepreneurship is jumping off a cliff and assembling a plane on the way down.
Create your own startup. Build your own plane. Motivate yourself. Use Startup Vitamins.
Use the coupon code "WELCOME" to get 10% off your entire purchase.