Last Updated on March 8, 2022
Don't we all love heroes because of their strength? Most of us have been hero worshippers since we were kids. We mimicked them and dreamt of being strong just like them.
Whether they are our parents, older siblings, or fictional characters from comics, movies, or popular video games, we look up to heroes not just for their strength – but also their courage, determination, and ability to recover and stay strong after defeat.
Resilience vs. Persistence: Which Makes us Strong
We all have this desire to be heroes in our own little way, whether it's building a career or fighting a certain cause. So we "try and try until we succeed." 
But what if life takes a different turn and we are handed something that's not within our expectations or outside our dreams? That's when we stop and pray for strength and the will to go on.
Persistence is still considered by many people as the key to endurance. Persistence is about proceeding with a course of action despite opposition or hardship. But it can be self-centered because it is usually associated with survival and beating another in terms of stamina.
Meanwhile, resilience is being able to successfully adapt or recover when there is a change in conditions. It's returning as a stronger person after being knocked down by challenges.
Resilience is more outward-looking in that it reaches out to others when help is needed, opposite the persistent mindset that says: "I have to do this on my own."
Elements of Resilience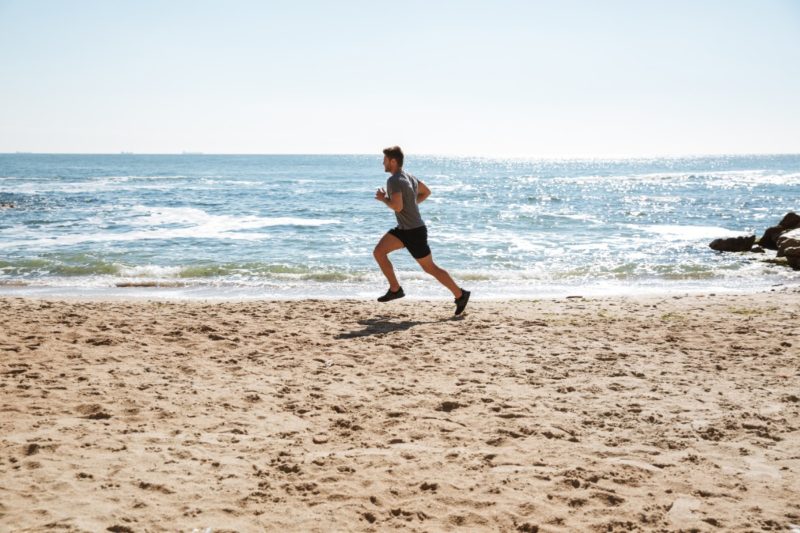 According to The Resilience Institute founder and author of "The Practice of Resilience," Dr. Sven Hansen, resilience is made up of four elements: 
Bouncing Back
When adversity hits, resilient people focus on what they can do instead of blaming others.  Resilient people adapt to the challenge at hand.
Courage
Resilient people welcome change with curiosity and openness instead of considering it as a risk to be avoided.
Connection
Resilient individuals seek inner unity by connecting with their thoughts, emotions, and bodies first before working outward toward their family, friends, and community. 
Creativity
Resilient individuals don't settle for a mediocre life but seek to stretch their abilities and talents in ways that would enrich their lives even more.
Health Benefits of Resilience
The Harvard Medical School says that resilience lowers depression and promotes longevity. Non-resilient people are unable to handle stress the way resilient ones do, so their blood pressure and immune system are compromised.
They are also more prone to suffer from anxiety, insomnia, heartburn, indigestion, high blood pressure, and heart disease.
How to Build Resilience
Learn to immediately recognize and acknowledge the reality of a situation.
You don't have to be paranoid but if you sense there's a problem, avoid ignoring it. Be calm and evaluate things rationally so you can make a plan, then act.
Look at your situation with fresh eyes.
Sometimes we get into situations that are simply out of our control, such as accidents or illnesses. You can train yourself to see problems as opportunities for learning. See what small steps you can take to solve a problem.
Think positively.
In a resilience-building class of Benson-Henry Institute for Mind Body Medicine, students do a positivity exercise by thinking of three things that they are grateful for each day or three things that are going well at the moment. 
Learn about your strengths. When you think of the future, think of positive results or visualize the positive contributions you can give to a future event.
Find reasons to laugh. Laughter decreases stress hormones and improve your immune system.
Focus on things you can control.
Don't wallow in regrets. Think of the things in your control then plan realistic steps to change  the situation. When you begin taking steps, monitor your progress and never compare yourself with others.
Get support.
Family and friends might be able to provide ideas to help you deal with your dilemma better.
Exercise, eat well, and get enough sleep.
You need a strong body to be able to handle the regular stress that comes with daily life. 
Aim for 150 minutes of moderate exercise during the week. Replace processed, fried, and sugary foods with a healthy diet of whole grains, vegetables, fish, nuts, and fruits. Make sure you are able to get seven to eight hours of sleep at night.
Need a little motivation to help build your resilience? Here are some of the best quotes to help you stay strong:
Stay Strong Quotes and Sayings
"Rule your mind or it will rule you." – Horace
"Your strength doesn't come from winning. It comes from struggles and hardship. Everything that you go through prepares you for the next level." – Germany Kent
"Stay strong. Love endlessly. Change lives." – Amy Bleuel, Project Semicolon
"They'll use guns and they'll use words, and the worst part of all is that you might listen when they say you're a freak or a monster, and you might start to believe it.
But they are lying." – RoAnna Sylver, Chameleon Moon
"This hell on earth is unlike anything that's ever taken place. Who knows when it will end, or if it ever will? We might all be in for a lot of pain in the near future, so we need to be strong and we need to stick together. There's no telling how bad things will get." – Jason Medina, The Manhattanville Incident
"You, my dear, have gone through things no one has a clue about and you survived. Even though you don't talk about it anymore, be proud of yourself for not giving up. Be proud!" – Mridula Singh
"Stay strong and never give up!" – Avijeet Das
"In a world muddled with madness, I made a conscious effort to stay sane." – Angela Colleen Prendergast, Overthought Thoughts of a 21-Year-Old
"Getting weak is easy. It's staying strong that makes you." – Avinash Rao
"I always thought I was brave, but now I realize it was only because there was never anything I really needed to be scared of." – Eileen Cook, The Hanging Girl
"It was a rather cute reaction, but as I wasn't a part of any of that, I didn't give a damn." – Wataru Watari
"She has a long journey ahead of her. She doesn't need to hear she will lose before she even begins." – If I Wake
"It is essential for us to remain strong, for we feel everything so deeply!" – Avijeet Das
"It's impossible for a mind born of biology to stay strong always. You'd have to be a machine to not feel bad or sad or even devastated, when people are rude to you or criticize you. It's okay to feel bad or sad, but as long as we are moving forward, for every ten criticisms, you'll receive at least one world of appreciation or thanks." – Abhijit Naskar
"I am not afraid of storms, for I am learning how to sail my ship." – Louisa May Alcott
"Stress is caused by being 'here' but wanting to be 'there.'" – Eckhart Tolle
"You will learn to identify Narcissists more quickly with each bullet you dodge. They are just tests, get out your narc repellent and be strong." – Tracy A. Malone
"…And though the sun sinks, and the golden numerals fade, we must believe that our own fragile hearts will guide us, like pinpricks of starlight through the approaching night." – Martine Bailey, A Taste for Nightshade
"Be miserable. Or motivate yourself. Whatever has to be done, it's always your choice." – Wayne Dyer
"Things work out best for those who make the best of how things work out." –John Wooden
"People will tell you that you're broken. Don't believe them. They were not the person that could help you. They have not walked your path. God has got a plan to bring people into your life that have lived through a similar hell. In the end, it isn't the number of people that are on your side. It is the people that understand what your side is that matters." – Shannon L. Alder
"The hardest thing about "everything happens for a reason" is waiting for that reason to show up." – Karen Salmansohn, Bounce Back!: How to Thrive in the Face of Adversity
"Share your story with someone. You never know how one sentence of your life story could inspire someone to rewrite their own." – Demi Lovato, Staying Strong: 365 Days a Year
"Problems are not stop signs, they are guidelines." – Robert Schuller
"Failure is simply the opportunity to begin again, this time more intelligently."– Henry Ford
"Nothing may stay the same but I guess one good thing that should remain still is the heart that always remembers to: stay strong and stay kind; stay lovely and stay nice; stay good and stay humble; stay true and stay honest. Just stay being the best of your heart could. But when that heart feels like giving up, give it a rest, pause for a while but never ever give up." – Happy Positivity
"Some of us are so terribly broken." – Vannary Rang
"Find strength in your heartbeat, than weakness with a beat heart. Take each breath as another chance, and love for a new day." – Anthony Liccione
"Stay strong; disappointments will not stay for that long. Wipe away your tears; be ready to receive cheers from people all over the world, beginning from you!" – Israelmore Ayivor, Daily Drive 365
"Every sea to scare the sailor, I have sailed." – Patrick Stump
"Toss me like a dough and watch me RISE!" – Chinonye J. Chidolue
"Death, like so much in life, is a lesson, which must be understood and cherished, not feared; it is a rite of passage we all must encounter at one time or another; it helps build our character and makes us stronger if we can endure its painful aftermath." – Imania Margria, Secrets of My Heart
"Only you can make yourself strong. Nobody else can do it for you." – Kim Pape
Sometimes life may take you down an unexpected path, but keep an open mind, for that may be the exact path you're supposed to be on at that particular point in time." – Alicia Emamdee, Aloha Self-Esteem
"Curiosity fueled our determination to keep questioning." – Lailah Gifty Akita, Think Great: Be Great!
"If you want courage, kill fear and blindfold ignorance." – Ernest Agyemang Yeboah
"The weakest are from deeply within the strongest of all natures." – Jase Wolf
"If your strengths don't, then your weaknesses will soon define you." – Sachin Kumar Puli
"Whatever it is that you are going through at the moment, stay strong and keep your faith alive. Through perseverance, time will surely come to your rescue." – Edmond Mbiaka
"Inaction breeds doubt and fear. Action breeds confidence and courage. If you want to conquer fear, do not sit home and think about it. Go out and get busy." – Dale Carnegie
"Sometimes you don't realize your own strength until you come face to face with your greatest weakness." – Susan Gale
"When written in Chinese the word "crisis" is composed of two characters – one represents danger and the other represents opportunity." – John F. Kennedy
"Courage doesn't always roar. Sometimes courage is the quiet voice at the end of the day saying, "I will try again tomorrow." – Mary Anne Radmacher
"Love does not dominate; it cultivates." – Johann Wolfgang von Goethe
"He who believes is strong; he who doubts is weak. Strong convictions precede great actions." – Louisa May Alcott
"I like criticism. It makes you strong." – LeBron James
"A life spent making mistakes is not only more honorable but more useful than a life spent in doing nothing." – George Bernard Shaw
"Courage isn't having the strength to go on – it is going on when you don't have strength." – Napoléon Bonaparte
"It takes more courage to reveal insecurities than to hide them, more strength to relate to people than to dominate them, more 'manhood' to abide by thought-out principles rather than blind reflex. Toughness is in the soul and spirit, not in muscles and an immature mind." – Alex Karras
"You can't really be strong until you can see a funny side to things." – Ken Kesey
"Failure will never overtake me if my determination to succeed is strong enough." – Og Mandino
"The greatest test of courage on the earth is to bear defeat without losing heart." – R. G. Ingersoll
"We are only as strong as we are united, as weak as we are divided." – J.K. Rowling
"Life is very interesting. In the end, some of your greatest pains become your greatest strengths." – Drew Barrymore
"A hero is an ordinary individual who finds the strength to persevere and endure in spite of overwhelming obstacles." – Christopher Reeve
"In the depth of winter, I finally learned that within me there lay an invincible summer." – Albert Camus
"Sometimes our light goes out, but is blown again into instant flame by an encounter with another human being." – Albert Schweitzer
"Show me someone who has done something worthwhile, and I'll show you someone who has overcome adversity." – Lou Holtz
"You may have to fight a battle more than once to win it." – Margaret Thatcher
"We can easily manage if we will only take, each day, the burden appointed to it. But the load will be too heavy for us if we carry yesterday's burden over again today, and then add the burden of the morrow before we are required to bear it." – John Newton
"Some people believe holding on and hanging in there are signs of great strength. However, there are times when it takes much more strength to know when to let go and then do it." – Ann Landers
"The more one judges, the less one loves." – Honore de Balzac
"Where there is no struggle, there is no strength." – Oprah
"When you get into a tight place and everything goes against you, till it seems as though you could not hang on a minute longer, never give up then, for that is just the place and time that the tide will turn." – Harriet Beecher Stowe
"Strength does not come from winning. Your struggles develop your strengths. When you go through hardships and decide not to surrender, that is strength." – Arnold Schwarzenegger
"Strength is the ability to break a chocolate bar into four pieces with your bare hands – and then eat just one of those pieces." – Judith Viorst
"That which does not kill us makes us stronger." – Friedrich Nietzsche
"The weak can never forgive. Forgiveness is the attribute of the strong." – Mahatma Gandhi
"Most of the important things in the world have been accomplished by people who have kept on trying when there seemed to be no hope at all." – Dale Carnegie
"Don't brood. Get on with living and loving. You don't have forever." – Leo Buscaglia
"Some of us think holding on makes us strong, but sometimes it is letting go." – Hermann Hesse
"Make up your mind that no matter what comes your way, no matter how difficult, no matter how unfair, you will do more than simply survive. You will thrive in spite of it." – Joel Osteen
"Man can live about forty days without food, about three days without water, about eight minutes without air, but only for one second without hope." – Hal Lindsey
"Most of us, swimming against the tides of trouble the world knows nothing about, need only a bit of praise or encouragement – and we will make the goal." – Jerome Fleishman
"If one dream should fall and break into a thousand pieces, never be afraid to pick one of those pieces up and begin again." – Flavia Weedn
"Inside of a ring or out, ain't nothing wrong with going down. It's staying down that's wrong." – Muhammad Ali
"Do not be embarrassed by your failures, learn from them and start again." – Richard Branson
"When you have exhausted all possibilities, remember this: you haven't." – Thomas Edison
"It is a common experience that a problem difficult at night is resolved in the morning after the committee of sleep has worked on it." – John Steinbeck
"In times of great stress or adversity, it's always best to keep busy, to plow your anger and your energy into something positive." – Lee Iacocca
"Adversity is like a strong wind. It tears away from us all but the things that cannot be torn, so that we see ourselves as we really are." – Arthur Golden