Last Updated on December 6, 2022
Burn, baby, burn. The Brat Pack. Esprit.
There are just three iconic references to the era where disco and John Hughes dominated the world – the 1980s. There's something about the 80s that makes it a special decade for many people, even for those who were born after '89.
It may be the era's colorful and experimental fashion style or the rise of arguably the best entertainers in the world like Madonna and Bruce Springsteen. But whatever it is, the 80s culture is not something you'd easily forget, especially when the rise of hipster culture is upon us once more.
Take fonts, for instance. A font is something you see every day regardless of where you are. Fonts are present when you type something online, when you see an ad on TV, when you check the health content of foods at the grocery, and even right now, while you're reading this article.
Fonts play a huge part in design and marketing. A great font can easily attract a person to read about the product. An unsuitable font, even for a spectacular product, can be easily dismissed by the buyers.
So how do the 80s and fonts come together? Easy. If you're a web designer tasked to create a project that will fascinate, charm, and entice a crowd, finding an eye-catching and suitable font is a must. The collection of 1980s fonts tick these boxes. As people said in the 80s, "It's rad!"
80s fonts are absolutely rad – they're striking, phenomenal, fantastic and extravagant. They have a certain flair in terms of style and flexibility to incorporate even the most out-of-this-world color combination. 80s fonts are what you need if you want to add shock value to your design.
The phase of vintage fonts has been supercharged thanks to the rise of the hipster culture. Now, it's not just about the captivating retro fonts from the 50s, 60s, and 70s that invade the market.
Today, the 80s are flying high, particularly in commercial use. Just think about the various soda products today recycling and revamping their 80s design to bring in a sense of nostalgia to their consumers. Not a bad marketing strategy altogether, right?
For both design and marketing, the 80s is the perfect era as it's somewhere between "too old" and "still new."
Beautiful 1980s Fonts
To give you design inspiration, here are 32 of the grooviest 1980s fonts you can use for your next big project.
Hacker Technology Font
Hacker is a rounded display font. The font may remind you of 1980's, when the computer revolution opened up a new frontier. With a slim, yet distinctive boldness to it, we think that it is the perfect font for use in media designs or projects.
Mirable Retrospective 1980s Typeface
Meet Mirable, a retrospective sans typeface inspired by 1980s and 1990s posters and graphic design trends. An incredibly versatile typeface for grabbing attention or making a statement. You can use it to add a layer of vintage style to a poster, a flyer, an invitation, or, of course, a media design.
Alpharush – Retro Gaming Typeface

A quirky and cool digital-style font, we love Alpharush because it looks good, is easy to read, and would not be out of place as a header, subtext, or on a media design.
Nestor Quirky Typeface
Big, bold, and vintage, Nestor is a great fot to use if you want to remind readers or clients of the golden ages of the 1970s and 80s.
Hanahelia
Neon pinks and purples and shiny steel effects, it must be the 1980s. With OTF and TTF files includes, and a super easy to use design, what is not to love?
Retro Vintage – Groovy Font

It doesn't get any ore retr than this and with this groovy font, you can make any poster, flyer, or print design look like it is straight from the 80s.
Download the Retro Vintage Groovy Font here 
Sojourn – 1980s Serif Typeface
This classy and elegant serif typeface is inspired by advertising in the 1980s, particularly that of Apple and its first Macintosh in 1984. With regular and italic variants available for use in the package, you are free to mix and match as you wish.
TechTechno Capsule – Futuristic Typeface
Techno Capsule is an all caps typeface inspired by androids. Available in TTF and OTF versions, the font is a shining example of how you can take a simple typeface and make a design interesting and fun.
Memphis – Optimistic Typeface
As you can very well see from the template above, Memphis is a perfect font for creating a look from the 80s that is slick, stylish, and cheesy! The perfect companion for any 80s-themed design, try Memphis today.
Moonlight – Groovy Disco Typeface
Retro, groovy and fun, this typeface is just what you need if you want to create something great that typifies the 1970s or 1980s.
Popsmile – Retro Pop Fonts
Full of fun and quirky joy, this typeface typifies the 80s with its retro yet wacky style. Ideal for posters, covers, headlines, or media promotion, you have a lot of opportunity with Popsmile.
Gnarly – Nostalgic 1980s Fonts
Taking inspiration from magazines of the 1970s and 1980s, Gnarly is exactly what you need if you are looking for a typeface that is… well… gnarly! Gnarly features upper and lowercase letters that looks incredible in both large and small settings. This retro serif is super-versatile and will add proper aesthetics to your vintage-based design projects.
Ailey Display
Ailey Display is inspired by the work of charming lettering artists with a combination of Old Style Display Bold. Each letter is modified so that the distance, width and weight of the font is perfectly symmetrical. A perfect typeface for print and media designs.
Tumb Ink Trap Logo Font
It doesn't get any wackier or more 'out-there' than tumb font. Perfect for catching the attention of potential clients or customers, this font is modern, yet is still capable of showcasing what made the decade of legwarmers and Miami Vice so much fun in the first place.
Derryl Citrus – Poppin 80s Script
This eye-catching 80s script font is a top quality font design created to bring your designs right back to the 1980s. Perfect for a selection of print and media designs, there is no telling how much fun you could have with a design like this.
Download Derryl Citrus right here
Village Stylish
With multilingual support, ligatures, and upper or lowercase lettering available on demand, there is no excuse not to use Village Stylish to create an 80s-themed masterpiece.
Arcade Machine 80s Retro Font
It doesn't get much more 80s than this design. Anyone that lived through the 1980s will be well aware that this typeface is the perfect way to get any project or design right up to speed with 80s culture and style. With upper and lowercase type included, as well as ligatures and alternates to play with, you have more than enough to create a stunning design.
Download the Arcade Machine retro font here
Streetbrush by Robert Arnow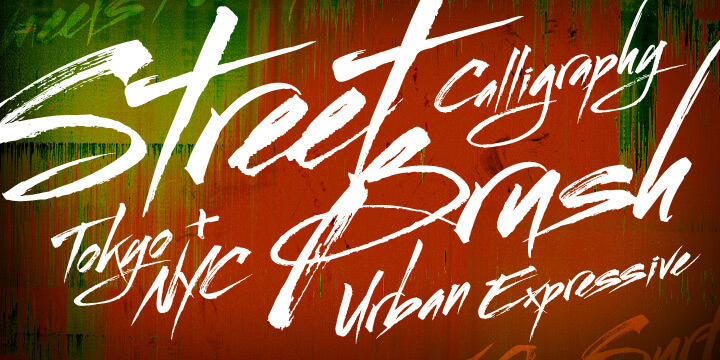 The style is characterized by a unique blend of urban grafitti meets Asian calligraphy. The font is best used for large titling or signage, as it is extremely detailed and really captures the feeling of a brush pulling ink across a textured surface. That said, the font will also work well for body copy, and includes most basic symbols. The font has some ligatures, mainly for legibility.
Redrail Superfast by Astroluxtype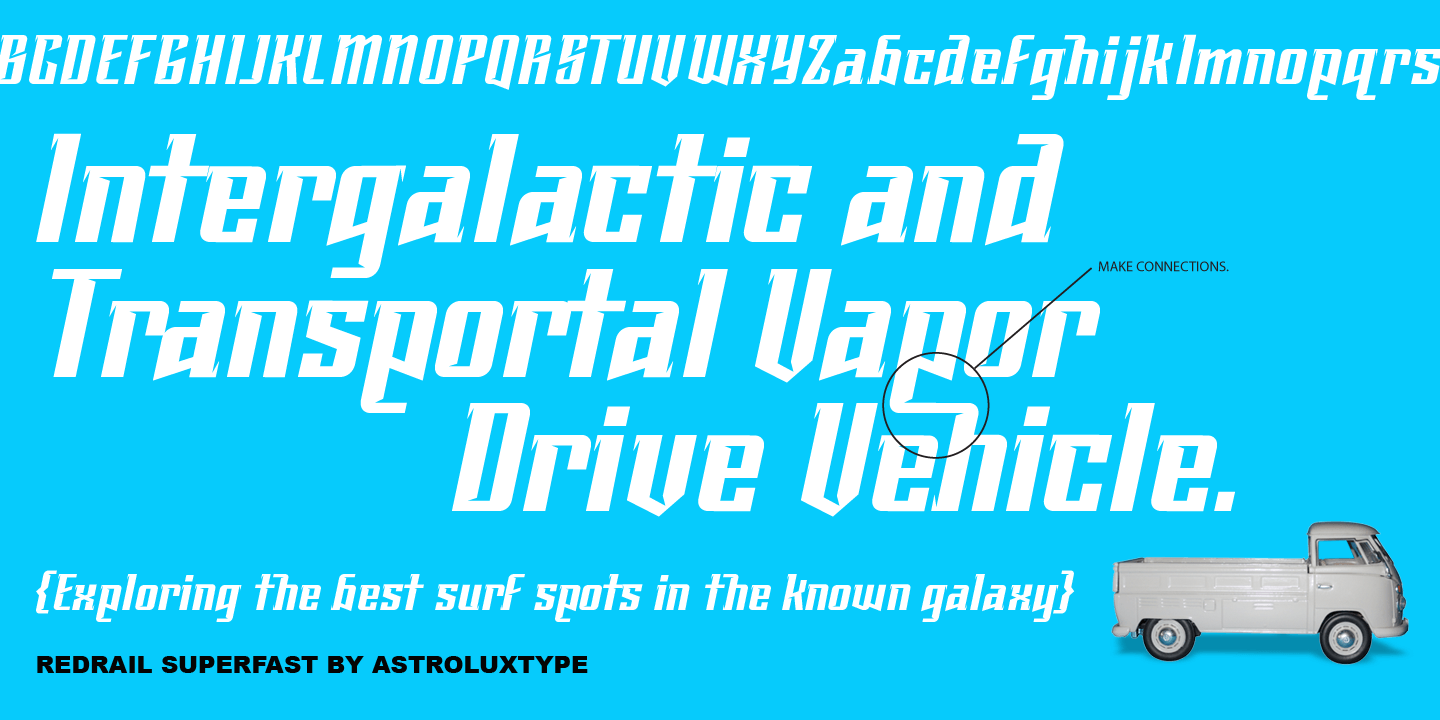 Bold mutant typography. Retro-futuristic. Sixties meets 1990's comic book inspired, superfast for your superhero? The pencil tissue was dragged out from the very back of the file cabinet, stuck in the metal rail, it was lost then found- to bring a unique look to your project. A companion font to astroluxtype's Spacepod, both fine ways to mark and identify your spacecraft.
Note the lowercase letterforms that make connectors such as g, j, y, b, d and g. See the posters at myfonts.com for examples of how to you might use this feature. Redrail Superfast is a minimal glyph set which can be used at various sizes, we consider it a headline/display font and best applied larger than 36 points in size.
Schwager Sans Family by Latinotype
Schwager sans is the new version of Schwager. This time with a fresher taste, retaining the same principles of structure, geometry and modernist aesthetics in a contemporary reinterpretation.
Designed especially for use in titles, reveals concepts associated with masculinity, technology or sports, perfect for application in cover design, logos, web.
Electro Typeface by Thinkdust
Electro is a brand new experimental typeface. It's got so much impact that if it was actually real, it would probably hit you smack bang in the face.
This geometric wild child is one not to be messed with, sharp edges and futuristic styling give Electro the attitude needed to leave a lasting impression. Electro also comes with an extended character set with support for a whole range of languages.
YWFT Pixacao by YouWorkForThem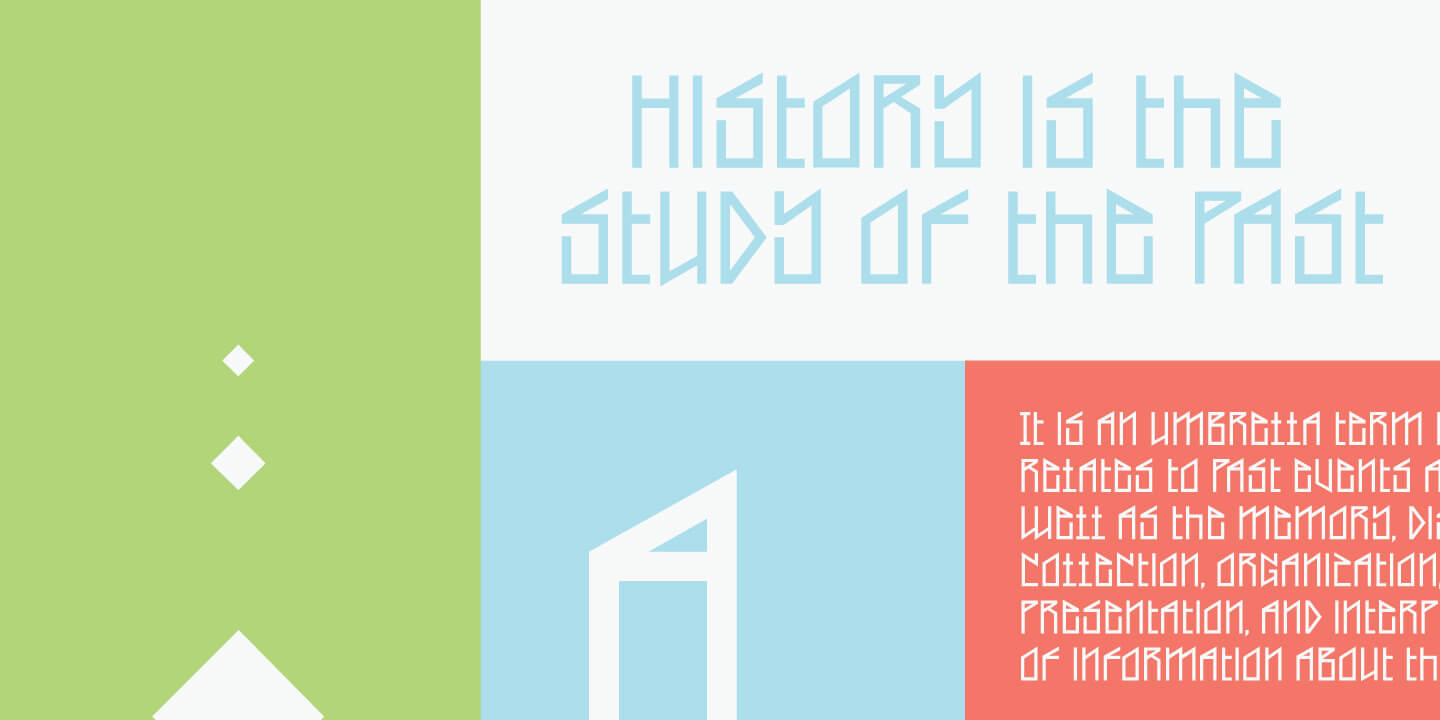 YWFT Pixacao is a type design inspired by the Brazilian Pixacao graffiti style and 1980's American metal band logos. It is composed of sharp, geometric, and rhythmic diagonals capable of creating compelling patterns and interesting combinations of letter forms. YWFT Pixacao's upper case is the straight forward geometric aspect of the face, and it's lower case introduces hard diagonals and alternates to the uppercase. This is a fully functioning typeface, punctuation, alternate ligatures, and accents included.
Doedel by Majestype
Doedel is a strong script font that comes with over 800+ glyphs and is equipped with a host of OpenType features, works well at large size and making it a breeze to customize the feel of your design. Doedel is suitable for t-shirt design, retro design, vintage design, headline, website title, logo, sport, package or etc.
Iamblock by Wearecolt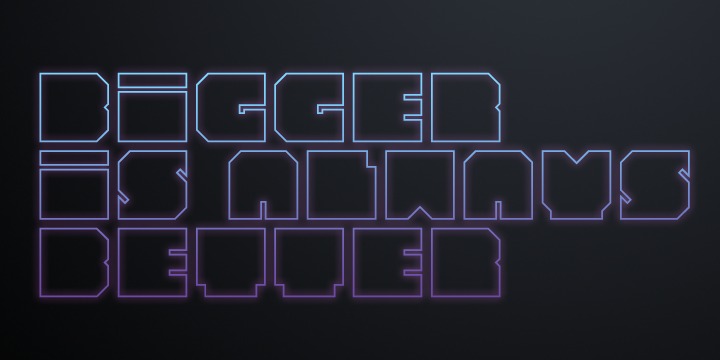 Iamblock is a super heavy display font that makes a statement. In the family you get a monospace and a natural spaced version of Iamblock. Iamblock was developed with the rave and party scene in mind, lots of bright, bold colours mixed with blacks and whites… it's about the heavy contrast.
Surfside by Victory Type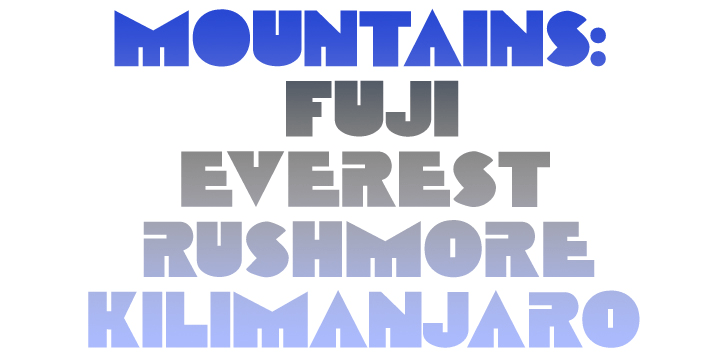 Surfside is cool, bold, funky, and clunky.
Mustang by Robert Arnow
Olymp80 by Konst.ru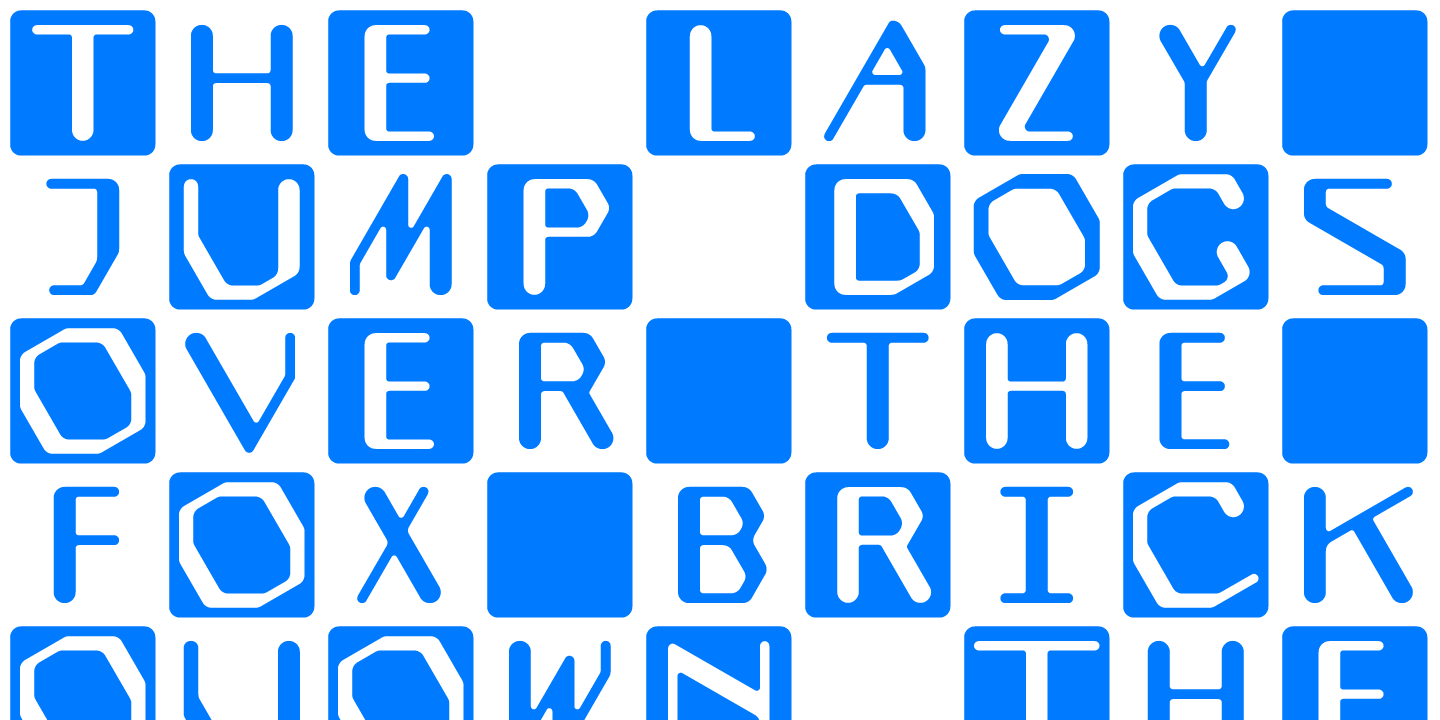 Dedicated to the XXII summer Olympic Games. Monospaced font for names, logotypes, titles, headers, topics etc. Font includes only uppercase letters with two alternative designs for each letter.
Flash Back by BLKBK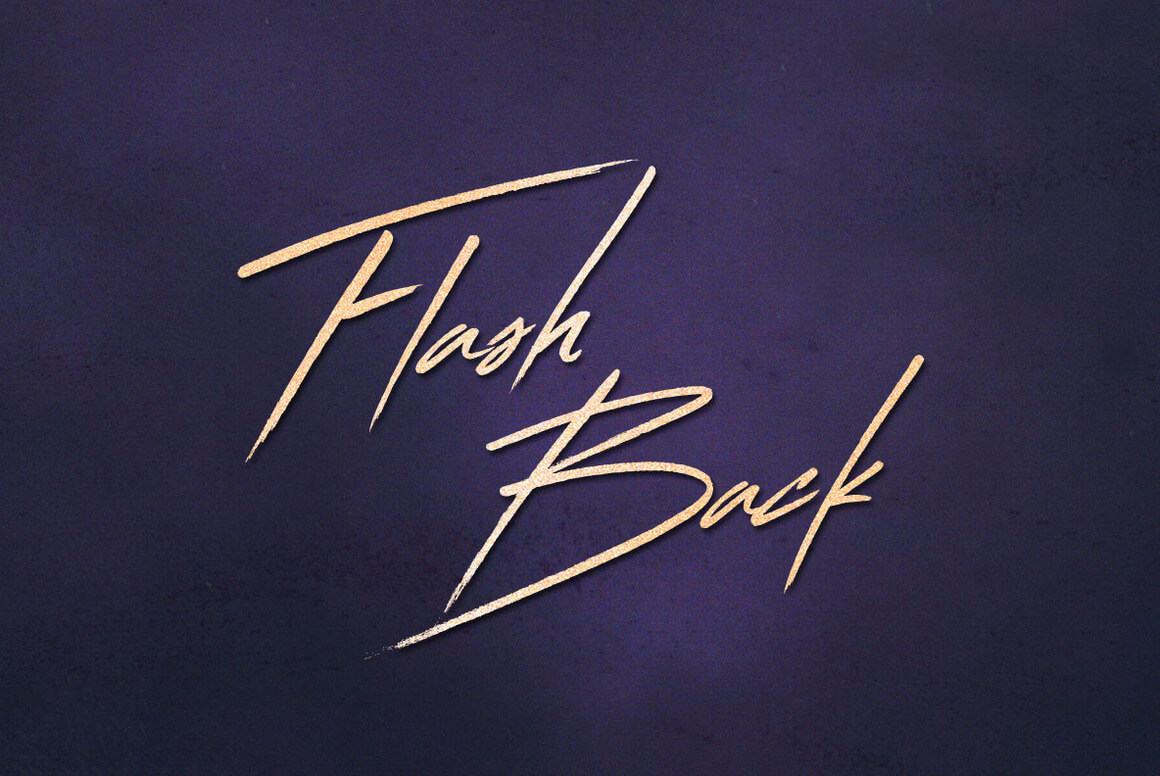 A beautiful hand drawn typeface that has an 80s feel to it.
Square 80 by Zetafonts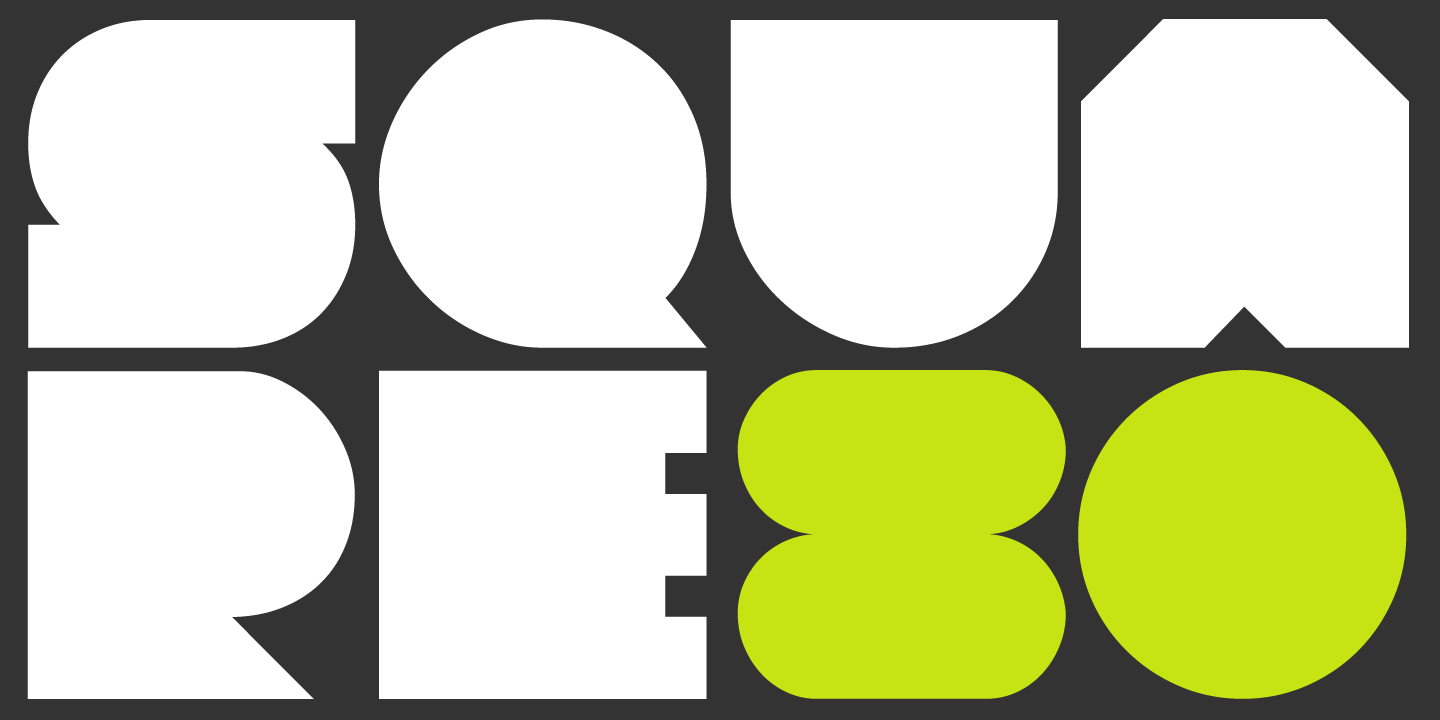 Square 80 is a geometric and modular font that recalls the graphics of the eighties. Perfect for headlines and logos with a disco flavour.
Futura Futuris by ParaType
A beautiful font in that comes in 12 variations.
Detroit by Match & Kerosene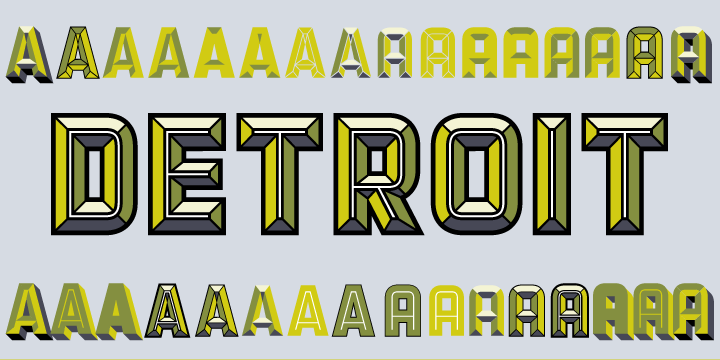 Detroit is a 12 font system that can be layered in different ways to create endless classic titling effects used commonly in signage by skilled sign painters and sign makers. Unlike other display fonts, Detroit is not a "one trick pony" that produces the same effect over and over.
Detroit's layer combinations give you complete control in producing styles like inline, outline, collegiate, drop shadow, 3D, convex, and bevel. It's sturdy gothic base can be used alone and/or allows you to plot out titles and adjust leading, kerning, and alternates.
Each font contains the same metrics, so when your title is set, copy and paste-in-place to create layers of different weights/styles to build out your desired effect.
Street Beat by BLKBK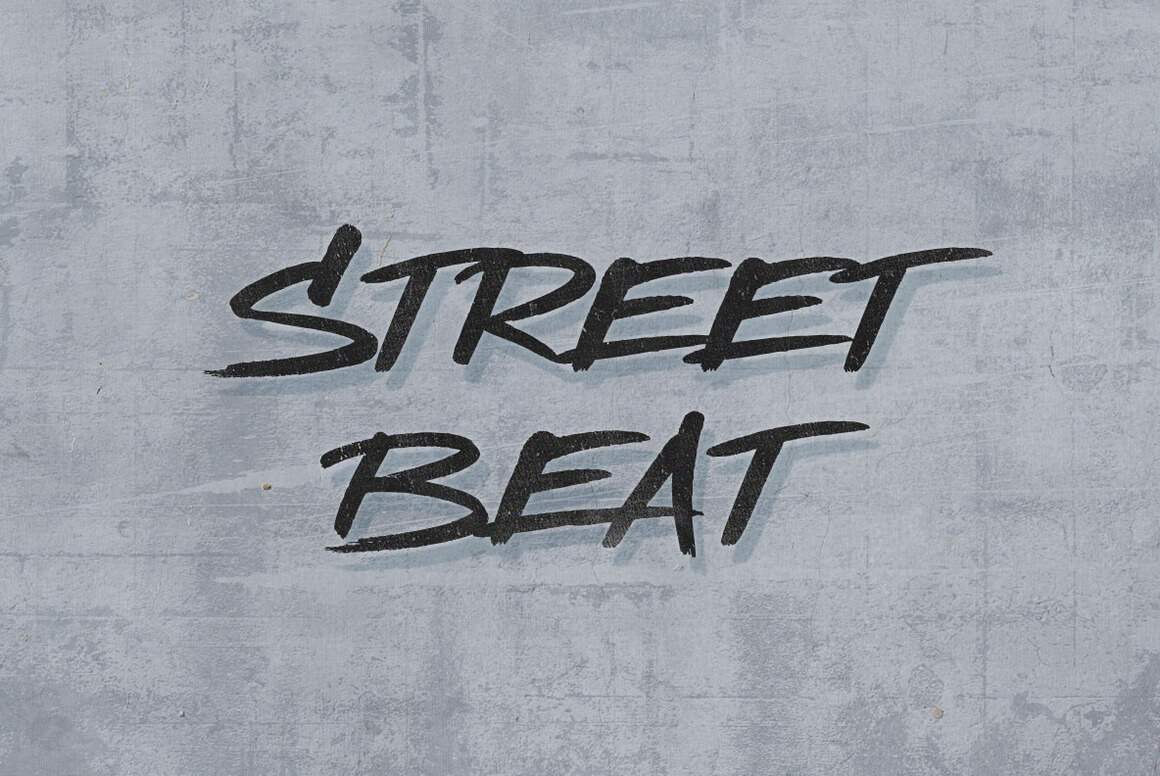 Street Beat is a fun brush script typeface that's perfect for titles, headings, and posters.