Many people love the rain. Despite the grey skies and the cool ambiance, most folks look forward to it, particularly after long, hot summer months. Some aren't fond of it, especially if they're caught under a downpour.
Whatever your feelings are about it, it can undoubtedly bring out certain emotions within us.
Rain vs Drizzle vs Storm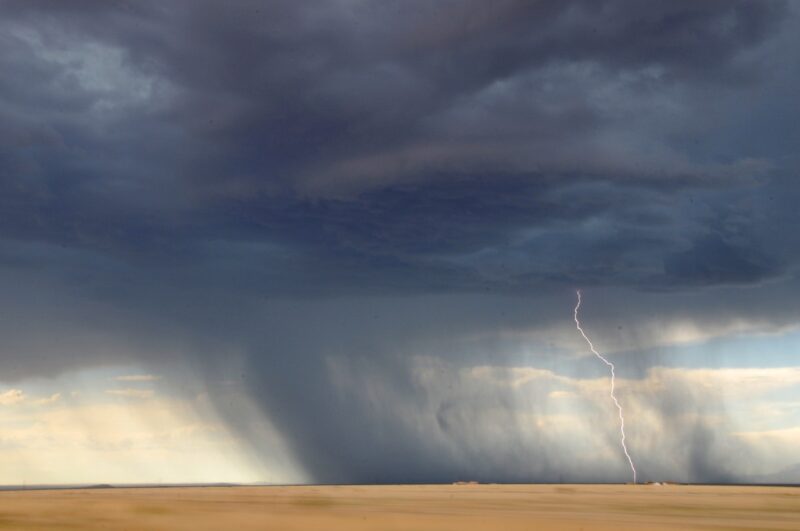 Did you know that there are different types of precipitation? Rain is classified according to rate of precipitation; for example: light rain is measured at a rate of less than 2.5 mm (0.098 in) per hour.
A drizzle happens when there are small droplets, between 0.2 and 0.5 mm (0.008 and 0.02 inch), that fall from low-layer clouds. Rain has bigger droplets at 6 mm (0.2 inch) at its biggest diameter. Depending on their diameter and some aerodynamic forces, you can sometimes spot nearly spherical shapes.
Meanwhile a storm is considered a disturbance in the atmosphere, often violent, with accompanying rain, snow, hail, sleet, or thunder and lightning.
Fast Facts about Rain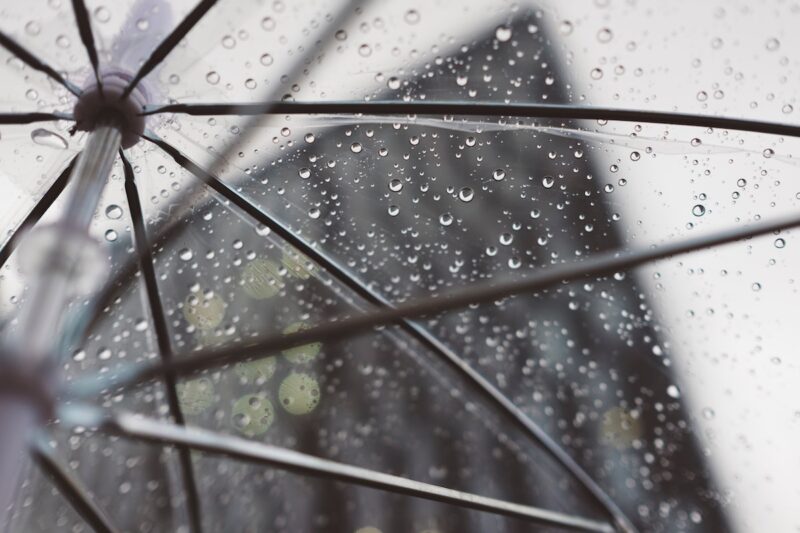 Did you know that it also rains on other planets? But it's not the rain that we know here on earth. For example: in Saturn, there's a theory that it rains diamonds. Venus on the other hand, experiences extremely hot sulfuric acid rain.
Ever heard of the term 'phantom rain'? This occurs when rain doesn't have time to touch the earth because it evaporates or sublimes on its way down. This forms what is known as 'Virga Clouds', tails or wisps extending downwards from a cloud.
The familiar smell that comes from rain is called 'petrichor'. This happens when raindrops fall on surfaces like soil, trapping air bubbles that release the scent when they burst. The smell is carried by the wind, reminding us that spring or rainy days are ahead.
Rain isn't always safe. Acid rain for instance, contains traces of sulphur dioxide and nitrogen oxides. This type of rain has high levels of acid and a low pH, making it harmful to flora and fauna. In cities, you can see its effects on surfaces of buildings and monuments.
Best Activities To Do on a Rainy Day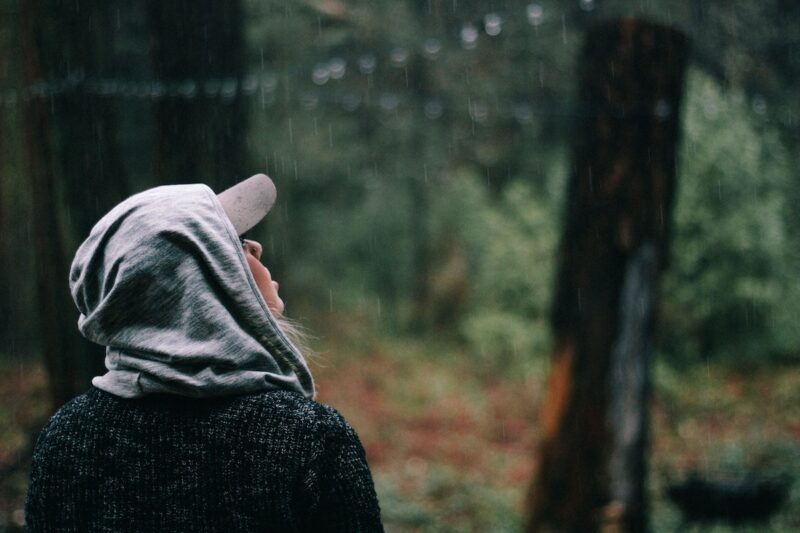 There are plenty of activities you can do, inside or outside, during the wet season.
If you love the rain and it's not a strong downpour, you can wear your raincoat and explore the outdoors. Bring a camera and capture the wonders of nature, fresh with rain. Children can have fun jumping onto puddles in the park or in the garden.
A light drizzle usually brings out the natural smell of the earth. You can take a whiff of this when you poke your head out the window. Hardly have the time to read? Rainy weather is the perfect reading weather. Cozy up with a thick blanket, a good book, and settle yourself on a chair near the window. Nothing beats reading while enjoying the gentle pitter-patter of rain.
Don't let wet days get you down. Let these rain quotes lighten your heart and mood instantly. A cup of tea of coffee wouldn't hurt either.
Poignant Rain Quotes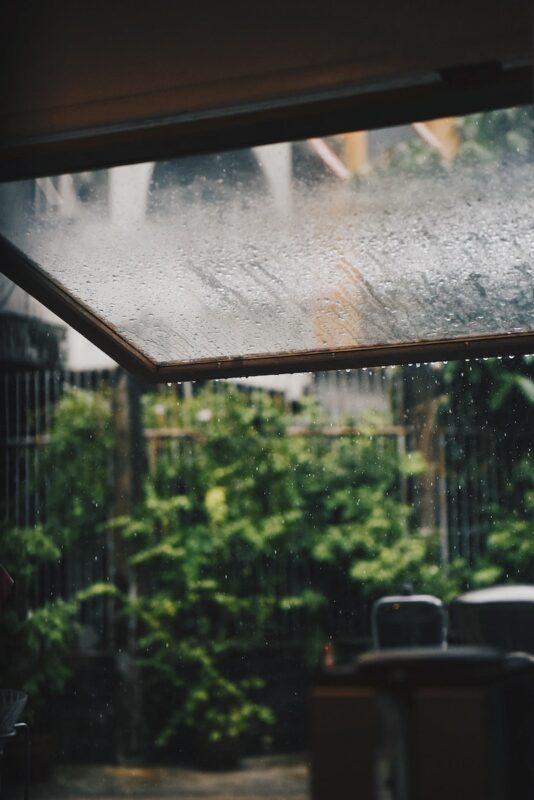 "The best thing one can do when it's raining is to let it rain." – Henry Wadsworth Longfellow
"Life's not about waiting for the storm to pass…It's about learning to dance in the rain." – Vivian Greene
"Only a select few are able to see the true beauty that lies behind what just might seem like a rainy day or a grey sky." – Jessica M. Laar
"Clouds come floating into my life, no longer to carry rain or usher storm, but to add color to my sunset sky." – Rabindranath Tagore
"You pray for rain, you gotta deal with the mud too. That's a part of it." – Denzel Washington
"Give thanks for the rain in your life which waters the flowers of your soul." – Jonathan Lockwood Huie
"The ground was a deep black, the pine branches a brilliant green, the people wrapped in yellow looking like special spirits that were allowed to wander over the earth on rainy mornings only." – Haruki Murakami
"Nana always said the rain was nature's way of adding sparkle to the outdoors." – Mehmet Murat Ildan
"Skilful pilots gain their reputation from storms and tempest." – Epicurus
"Colours shone with exceptional clarity in the rain." – Haruki Murakami
"Like the sky opens after a rainy day we must open to ourselves." – James Poland
"…Smell the rain, and feel the wind. Live your life to the fullest potential, and fight for your dreams." – Ashley Smith
"Don't predict the condition of the entire day by the state of the morning. A cloudy morning is no guarantee for a rainy day!" – Israelmore Ayivor
"Rain is grace; rain is the sky descending to the earth; without rain, there would be no life." – John Updike
"Some people walk in the rain, others just get wet." – Roger Miller
"The nicest thing about the rain is that it always stops. Eventually." – Eeyore
"Being soaked alone is cold. Being soaked with your best friend is an adventure." – Emily Wing Smith
"There are many things I do for amusement, but for happiness I like to gather up my memories and go for a walk in the rain." – Robert Brault
"A rainy day is a special gift to readers." – Amy Miles
"I've always found the rain very calming." – Venus Williams
"I ran my fastest marathon in the rain." – Bill Rodgers
"Many a man curses the rain that falls upon his head, and knows not that it brings abundance to drive away the hunger." – Saint Basil
"I'm just waiting for people to start asking me to make the rain disappear." – David Copperfield
"From where we stand the rain seems random. If we could stand somewhere else, we would see the order in it." – Tony Hillerman
"The only noise now was the rain, pattering softly with the magnificent indifference of nature for the tangled passions of humans." – Sherwood Smith
"If you think it's going to rain, it will." – Clint Eastwood
"Don't pray when it rains if you don't pray when the sun shines." – Satchel Paige
"…Clouds send rain only to quench the parched earth. In such giving, there is little space for selfishness." – Munshi Premchand
"Do not be angry with the rain; it simply does not know how to fall upwards." – Vladimir Nabokov
"I like it when it rains hard. It sounds like white noise everywhere, which is like silence but not empty." – Mark Haddon
"Rain didn't make things messy. People did that all on their own." – Barbara Delinsky
"At night I dream that you and I are two plants that grew together, roots entwined, and that you know the earth and the rain like my mouth, since we are made of earth and rain." – Pablo Neruda
"Getting caught in the warm, wet deluge that particular day in that terrible summer…taught me to understand rain, not to dread it." – Antwone Quenton Fisher
"Nothing beats learning to dance in the rain." – Unknown
"Without at least some rain in any given day, or at least a cloud or two on the horizon, I feel overwhelmed by the information of sunlight and yearn for the vital, muffling gift of falling water." – Douglas Coupland
"The rain plays a little sleep song on our roof at night. And I love the rain." – Langston Hughes
"Let the rain kiss you. Let the rain beat upon your head with silver liquid drops. Let the rain sing you a lullaby." – Langston Hughes
"The sound of rain needs no translation." – Alan Watts
"It was preparing me for stormy weather, arming me with the knowledge that no matter how hard it seemed, it couldn't rain forever." – Antwone Quenton Fisher
"When life gives you a rainy day, play in the puddles." – Unknown
"Some people are making such thorough preparation for rainy days that they aren't enjoying today's sunshine." – William Feather
"The rain fluctuates between drizzle and torrential. It messes with your mind." – Susane Colasanti
"If the rain spoils our picnic, but saves a farmer's crop, who are we to say it shouldn't rain?" – Tom Barrett
"Sunshine is delicious, rain is refreshing, wind braces us up, snow is exhilarating; there is really no such thing as bad weather, only different kinds of good weather." – John Ruskin
"The drops of rain make a hole in the stone, not by violence, but by oft falling." – Lucretius
"God is good for everybody. The sun shines on good people and bad people, and it rains on both, too. God doesn't choose rain only for bad people." – Mariano Rivera
"Let us keep the dance of rain our fathers kept and tread our dreams beneath the jungle sky." – Arna Bontemps
"I react strongly to light. If it is cloudy and raining, there are clouds and rain in my soul." – Jerzy Kosinski
"Rain is not only drops of water. Its the love of sky for earth. They never meet each other but sends love this way." – Unknown
"I need the seasons to live to the rhythm of rain and sun." – Sophie Marceau