Last Updated on March 8, 2022
Rap and hip hop may be been seen by many as just street music, but amidst the number of rap songs about love, sex, guns, and money, there are some that have very powerful verses. 
In a genre that has been demonized by its association with gang violence, it's easy to overlook the actual meaning in rap music. Like any form of art, rap is simply a representation of the artist's emotions and personal experiences.
Rap is more than just rapid-fire rhyming; it's a recollection from artists who grew up in rough environments. It is an expression of the grit that a tough life demanded from them. 
In order to fully appreciate rap music, let's look at its history and the genre's most prominent names. 
How Rap Began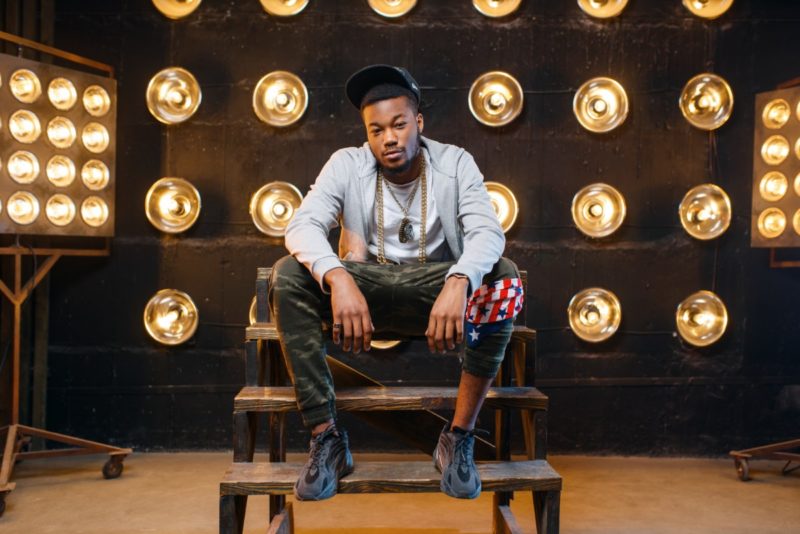 Hip hop music is generally considered to have originated in the South Bronx district of New York back in 1973. A Jamaican-born disc jockey called DJ Kool Herc hosted a Halloween party for his younger sister. He used a unique turntable to stretch out a song's drum break, which lead to the creation of breakdancing and the subsequent culture of hip hop. 
Hip hop then began as a staple in parties. While DJs spun and produced the music, rappers handled the lyrics. The first rap songs typically sang praise about the DJ's music skills and were oriented towards livening up a dance party. Eventually, rap lyrics grew more political. 
The music genre became a symbol of resistance against oppressive systems that targeted African-Americans. Rappers began to sing songs that put racism and injustice on the spotlight. Rappers wrote songs, like Tupac Shakur's "Keep Ya Head Up", that spoke against inequality and violence against women. Other rappers, like Scarface, with his "I Seen A Man Die", wrote songs that accurately depict the harshness of reality. 
Modern Rap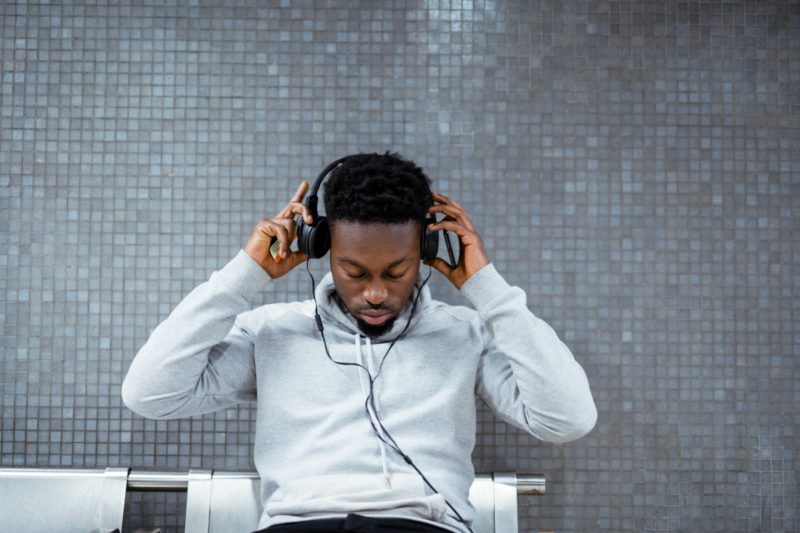 Rap music has evolved since its conception in the '70s and its popularity spike in the '90s, but it has continued to be used both as entertaining party music and as a medium for social commentary.
While there are certainly some questionable characters in the rap music industry, there are those who shine above the rest. Kendrick Lamar became the first rapper to ever win a Pulitzer award for music, thanks to his album, "Damn", which shone a completely different light on the genre.
Rap industry veterans like Jay-Z, Eminem, and Kanye West are still pumping out new songs, but the newer generation of rappers like J. Cole, Drake, and Chance the Rapper have been proving themselves to be just as worthy as those who came before them, bringing songs that have more than just fast rhymes.
Rap is an undeniably important part of social culture in America and around the world. Here are some of the most powerful rap verses that speak volumes about the genre's impact: 
Motivational Rap Quotes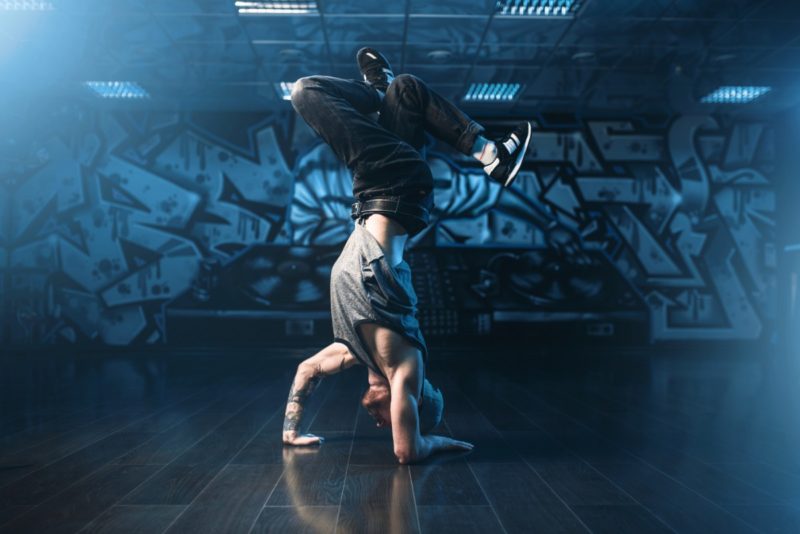 "It ain't no fun if the homies can't have none." – Snoop Dogg
"A poet's mission is to make words do more work than they normally do, to make them work on more than one level." – Jay-Z, Decoded
"Love yourself and your expression, you can't go wrong." – KRS-One
"If you believe that I'm a cop killer, you believe David Bowie is an astronaut." – Ice-T
"I mean, it's one thing to wanna do something. It's another to think it's possible. Rapping has been my dream forever, but dreams aren't real. You wake up from them or reality makes them seem stupid. Trust, every time my fridge is almost empty, all of my dreams seem stupid." – Angie Thomas, On the Come Up
"Frankly, I don't feel the fire anymore from the youth. I miss my era when motherfuckers were fighting for shit, spitting fire in their lyrics." – Ice-T, Ice
"The art of rap is deceptive. It seems so straightforward and personal and real that people read it completely literally, as raw testimony or autobiography." – Jay-Z, Decoded
"A digital sound sample in angry rap doesn't correspond to the graffiti but the wall." – Jaron Lanier, You Are Not a Gadget
"I was floating after my battle, for real. That feeling when the crowd cheered for me is probably what getting high is like, and I'm addicted." – Angie Thomas, On the Come Up
"Rap was always a pipe dream for me, but rap was all I had. Because really, what was I going to do with my life? I had a young daughter. Kim and I were always either getting evicted or our house was getting shot up or robbed." – Eminem, The Way I Am
"She hung with hoodlums. So-called 'rappers' who really only write barely coherent poems about violence and debauchery."… Hypocrite hovered over my tongue. Poems about violence and debauchery? Like he didn't grow up in the '80s and '90s singing along to rhythmic revolutionaries, proud gangsters, and player presidents. Those songs only told what people were really going through. They were journalism, not instructions." – Lamar Giles, Spin
"My words are not that powerful. I started saying in 1985 I don't think we should have a music talking about ni**ers and b*tches and h*es. It had no impact. I've said it. I've repeated it. I still repeat it. To me, that's more damaging than a statue of Robert E. Lee." – Wynton Marsalis
"I like to quote Shakespeare. But in this case, the rapper Eminem said it best: Words are a motherfucker." – Jillian Keenan, Sex with Shakespeare
"And if you think about it, pretty much everything that made the twentieth century bearable was invented in a California garage: the Apple computer, the Boogie Board, and gangster rap." – Paul Beatty, The Sellout
"Cuz even a gangsta rapper can find redemption. For the sins committed before revelation." – Carlos Salinas, Got the Flow
"A lot is said by the fact that you are unlikely to listen to an entire album by an African American rapper without coming across the word 'police'." – Mokokoma Mokhonoana
"The business of hip hop is probably the most tangible example of the genre's dramatic maturation." – Carlos Wallace, The Other 99 T.Y.M.E.S.
"The dull pulse-like beat started at eleven o'clock at night. It was a new kind of music called 'rap'…It was as if they were an extension of the body: never had words sounded so alarmingly physical, and pure physicality lacks empathy, it's machine-like." – Amit Chaudhuri, Odysseus Abroad
"I know one thing for sho Heaven's gotta have a ghetto; çuz where else in death do I get to go?" – Carlos Salinas, Got the Flow
"Cherish these nights, cherish these people. Life is a movie, but there'll never be a sequel." – Nicki Minaj, All Things Go
"I'm just making music. Hip-hop, like all music, is a good thing. I could use it for evil by filling it with violence and misogyny and profanity. Or I can use it to glorify God." – Lecrae Moore, Unashamed
"The misconception is that the genre is a breeding ground for negativity; that it is the birthplace of violence and misogynistic attitudes, and the genesis of every kind of unfavorable stereotype imaginable. When, in fact, if looked at through the lens of neutrality and open-mindedness, the virtues of hip hop far outweigh the negative stigma attached to it." – Carlos Wallace, The Other 99 T.Y.M.E.S.
"My cares come from a very selfish place 'cause in reality I'm young, and I haven't had the experience to be mature yet." – Vince Staples
"I wanted to kill auto-tune like Kurt Cobain killed the hair bands." – Jay-Z, Decoded
"Rap Is More Damaging Than Confederate Statues" – Wynton Marsalis
"Don't fall for fake people. They're often disguised as people close to you." – Big Les
"Eminem tells stories in such a powerful and distinctive way . That's very necessary today, when reality is becoming a lost art." – Fuad Alakbarov, Exodus
"You can be the ugliest man in the world but once you got money, you can have all the women in the world." – Jonathan Anthony Burkett
"Rap is supposed to motivate, humor, address societal issues and personal feelings, and also liberate me through art, not insult our women." – Unarine Ramaru
"The rhyme pad was a spell book – it summoned asphalt elementals, elder gods, and weeping ancestors, all of whom had your back." – Ta-Nehisi Coates, The Beautiful Struggle
"My life's all I got and Heaven is all in my brain, and when I feel I'm in Hell my ideas are what get me through pain." – Hopsin
"When hip-hop was born she had no commercial home, and was an invention of beautiful creativity. Born from a beautiful struggle, today she is mostly a 'ratchet' bitch spitting nonsense from her pimp's mansion." – F. Hodge, From Within I Rise
"Jay-Z and Kanye West are to authentic rap culture what diseased rates were to 14th century Europeans." – Dean Cavanagh
"You can't live your life on a bus…" – Donald Glover
"The Great White Male is rap's Grand Inquisitor, its idiot questioner, its Alien Other no less than Reds were for McCarthy." – David Foster Wallace
"I want to marry his smile, and if his smile is already married to someone else, then I want to marry his eyebrows and eyes. They're remarkable. Nobody's ever made better use of his or her eyes or eyebrows as a rapper than Kurtis Blow." – Shea Serrano, The Rap Year Book
"The only good thing about the 1980s was that they invented rap, but rap didn't get good until 1992, so what does that say about the 1980s." – Drew
"Hopeful dreams – even where crack kings' and dope fiends feast. Dust from the ash and rubble; they shine like bright stars once the mic is gripped and the bars are spit." – F. Hodge, From Within I Rise
"Rap in its form is poetry, meaning the point of convergence is words." – Unarine Ramaru
"Interview from the Spear-"People are so suprised when they find out I'm a rapper cause I don't always show that "swag" but when they here my raps they're like 'damn! Yeah there goes CHI-T.' But I seriously love rap and hip-hop rapping is in my veins." – Chiara Elena 'CHI-T'
"Dead Prez is playing on the car's stereo, telling me that it's bigger than Hip-Hop, but I beg to differ." – Kris Kidd, I Can't Feel My Face
"You know, fame is a funny thing, man, especially, you know, actors, musicians, rappers, rock singers, it's kind of a lifestyle and it's easy to get caught up in it – you go to bars, you go to clubs, everyone's doing a certain thing… It's tough." – Eminem
"The justification for rap rock seems to be that if you take really bad rock and put really bad rap over it, the result is somehow good, provided the raps are barked by an overweight white guy with cropped hair and forearm tattoos." – John Jeremiah Sullivan, Pulphead
"This one is for our crew, but it's also for all the weird girls and word nerds, for all the in-the-middle wickeds and queers and misfits and hell-raisers." – Laura Goode, Sister Mischief
"Next time you see a brother down, stop and pick him up, cause you might be the next one stuck." – Grand Puba, Mind Your Business
"The question isn't do he love ya the question is, do ya love yourself? You give the best advice to your friends and not take it for yourself." – Big Sean, Jump Out the Window
"Never become so involved with something that it blinds you. Never forget where you from; someone will remind you." – DMX, It's On
"Jump regardless of the consequence, cause even on the night of the apocalypse, everybody's an optimist." – Tonedeff, Optimist
"The purpose of life is a life with a purpose. So, I'd rather die for a cause, than live a life that is worthless." – Immortal Technique
"People will love you and support you when it's beneficial." – Nicki Minaj, Pills and Potions
"You've got to realize that the world's a test, you can only do your best and let Him do the rest. You've got your life, and got your health, so quit procrastinating and push it yourself." – Cee-Lo, In Due Time
"Rosa Parks sat so Martin Luther could walk. Martin Luther walked so Barack Obama could run. Barack Obama ran so all the children could fly. So I'ma spread my wings, you can meet me in the sky." – Jay Z, My President Is Black
"My whole thing is to inspire, to better people, to better myself forever in this thing that we call rap, this thing that we call hip hop." – Kendrick Lamar
"Reality is wrong. Dreams are for real." – Tupac Shakur
"Without order, nothing exists. Without chaos, nothing evolves." – Jedi Mind Tricks, Heavy Metal Kings
"People can try to reinvent themselves. I don't think you can really change who you are, though, because who you are is pretty much where you came from and what you've done up to now." – Eminem
"Even though you're fed up, you got to keep ya head up." – 2Pac, Keep Ya Head Up
"I've done a lot of work to get where I'm at, but I have to keep working." – Wiz Khalifa
"I encourage everyone to pay attention to the issues that matter to you, from jobs and the economy, to education and our schools, to criminal justice reform. Whatever it is that you care about, make sure you use your voice."- 2 Chainz
"Living life is a choice. Making a difference in someone else's isn't." – Kid Cudi
"When you see them be successful, however small, you say to yourself, wow. And everything becomes possible. Never denigrate, to say we will not succeed." – Young Thug
"Is hip hop just a euphemism for a new religion? The soul music of the slaves that the youth is missing." – Kanye West, Gorgeous
"Every day is new. It's just a new day. I look at six hours at a time." – Wiz Khalifa
"As a wise lady once said, love the skin you're in cause beauty has no rules. If they're tryna sell an impossible dream to a fool, then you ain't the fool to buy one." – Skepta, Somebody's Everything
"No law's gonna change us, we have to change us." – Macklemore and Ryan Lewis, Same Love
"Be careful what you say to someone today. Because tomorrow they might not be here, and you can't take it back." – Wiz Khalifa
"There was nothing equal for my people in your math. You forced us in the ghetto and then you took our dads." – Lupe Fiasco, Strange Fruition
"Every saint got a past; every sinner got a future. Every loser gotta win, and every winner gotta lose someday." – J Cole, Deja Vu
"'I am happy'. That's just the saddest lie." – Kid Cudi, Soundtrack 2 My Life
"Love is not just a verb, it's you looking in the mirror." – Kendrick Lamar, Poetic Justice
"The plan was to drink until the pain's over. But what's worse, the pain or the hangover?" – Kanye West, Dark Fantasy
"Rap is something you do Hip Hop is something you live." – KRS-One
"Fight for your rights, stand up and be heard. You're just as good as any man, believe that, word." – Salt N Pepa, Ain't Nuthing But A She Thang
"You know the type: loud as a motorbike but wouldn't bust a grape in a fruit fight." – Jay-Z
"Jealousy is just love and hate at the same time." – Drake, Over My Dead Body
"And the land of the free is full of free loaders, leave us dead in the street to be your organ donors." – Joey Bada$$, Land of the Free
"It's only human to express the way you really feel, but that same humanity is my Achilles' heel. A leopard can't change his spots and never will; So, I'm forever I'll, now I can never chill." – Black Thought
"I'm also not going to explain something just because I said it in a rap. Take what you want from it." – Azealia Banks
"Reach for the stars so if you fall you land on a cloud." – Kanye West, Homecoming
"No one can identify the uninformed until they voice their ignorance about a topic. Silence is a fool's best friend. Sadly, he is often too foolish to realize it." – Carlos Wallace