Last Updated on January 20, 2022
Now that you have decided to jump onto the Pinterest band-wagon, you need to know few things about this new kid on the internet block because, as they say, knowledge is power. Once you know what Pinterest is all about you can exploit its features to the fullest.
Pinterest is a web space which allows businesses and individuals to create stunning, graphical story boards which can be shared within Pinterest community and also on other social media platforms.
Imagine you are car manufacturer and you are interested in using Pinterest. You could simply create an image timeline of your car models as it evolves over the years or showcase your portfolio in a most compelling way which guarantees maximum user engagement. If you're a normal user with interests in automobiles, you can search cars, Pin the ones you like, share with your community friends, social media connections or relatives who have similar taste.
This is what Pinterest is all about. Although the learning curve is not so steep, it still requires some imagination to exploit it. Mentioned below are ten things which you need to know about this visual content sharing mechanism.
1. The concept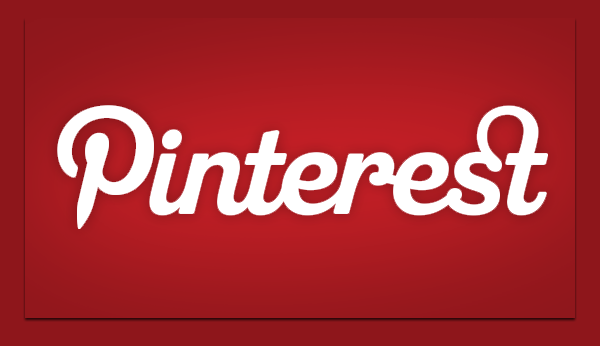 Anything shared on Pinterest is termed as a Pin. Sharing can be initiated by uploading a picture from your computer or simply chipping in with someone else pins which incidentally is called re-pinning.
Bookmarks or pins are typically pinned on pin boards. These literally behave and offer the same excitement of a live storyboard.
Creating pin boards and pinning is allowed only after you create a profile which brings us to the next important segment; registration.
2. Registration
Pinterest offers number of ways to login. You can either do that through one of your social networking accounts or simply register with Pinterest. While registering, make sure you choose an appropriate username because this will be appended to your Pinterest account URL which is the link to your homepage.
Make sure you fill up all the fields, typically for greater reach. Add profile picture, your blog or website address, etc. Pinterest analytics offers some amazing statistics about your profile and therefore it makes sense to offer maximum information.
Businesses need to add logo to make an impact on customers and also add a touch of authenticity. After all professional and popular companies are known by their brand, especially logo.
3. The Working
Once your profile is created and you are satisfied with it, create pin boards based on theme, subject or interest. These will act as your image timelines. Name them appropriately and start pinning. Not sure how or what needs to be pinned? No sweat! Simply visit other profiles, pin boards etc. Get motivated. Compare and figure out what will work best for your business or brand. As an individual you need to set your goal straight so that you enjoy book marking/pinning.
4. Social sharing
Pinterest profile allows you to connect to other social networking accounts from within the application.  You can turn it on/off from the settings option. Choose what works best for you.
5. Extend Reach via Tools
Embed the "Pin it" button in your browser. Pinterest offers this one click link for all popular browsers. Simply install and the next time you find something interesting and need to bookmark click the "Pin it" button. By pinning the content you achieve two objectives.
You organize the bookmarks in an attractive and graphical manner.
You also save the URL for that content.
6. Widget
The developer's section offers several widgets. One of the popular widget is "Pin it" button for your website or blog. It can be created instantly and with minimum of fuss. The resultant code can then be copy pasted to offer your visitors a direct link to share your content. Adding this button is a great way to drive traffic back to your site.
"Pin it" button is available in two sizes; small and big. Choose the one that fits into your web page, add description for it, and the website and image URL. That's it! There is also an option to choose color.
7. Connect and Inspire
As mentioned above, Pinterest offers a great way to harness your social network influence. Share your Pinterest interests, trends, with your friends, customers and surprise them with stunning pictorial timeline. Engage with audience in a manner which is unique, fresh, trendy and truly compelling.
8. Invite
Invite Facebook, Twitter friends, and business associates. Simply click the "Find Friends" option. It gives you two choices; friends who are already members of Pinterest and those who are not. Ask the former category of contacts to follow your pin boards or to check out your visual timeline. Explore other profiles, tweak and update your pin boards regularly to keep the interest quotient high.
9. Followers and Following
Now this is really the most fascinating feature. "Followers & Following" parameter tells you which pin boards you are following and who is following your pin boards. You can follow or un-follow by clicking on the gray button beside the name. This button will evolve in terms of text displayed, depending upon your action.
The visual bookmarking site is also a great discovery tool. It allows you to find people with similar tastes and likes making the entire concept socially relevant.
10. Features galore
In its recent changes, Pinterest added the following features which lend extra power to businesses and individuals.
Related Pins – Located in the home feed, it allows you to discover pins and pin based recommendations. In short it is now easy to find related pins.
Promoted pins – Something akin to Facebook's Ad revenue model where posts and other stuff can be boosted for larger reach. It is basically Pinterest's monetising strategy and at the same time, a great opportunity for marketers.
Trending Pins – It allows popular businesses to show their trending and popular pins on their website.