Last Updated on March 8, 2022
The internet never sleeps, just as it never forgets. Regardless of the time of day or season of the year, there's always something going down on the internet.
Popular social media platforms like Facebook and Twitter do a great job in keeping us posted. However, these social networking sites have lately been overrun by trolls and busybodies who cannot sustain healthy discussions. Plus, you can never vouch for the credibility or authenticity of every information shared on popular social media platforms, at least not before fact-checking it.
That makes online community forums like Reddit the go-to platforms if you're looking to discover every piece of breaking news before it gets to mainstream and social media.
Reddit will keep you updated on just about anything, from cool technological inventions to what's happening on the global entertainment and political landscape. And the fact that you enjoy anonymity is a huge bonus.
With such a resourceful site, you need alternatives too, just in case you can't seem to find whatever you're looking for on the platform. The following are 10 best alternatives to Reddit worth checking out.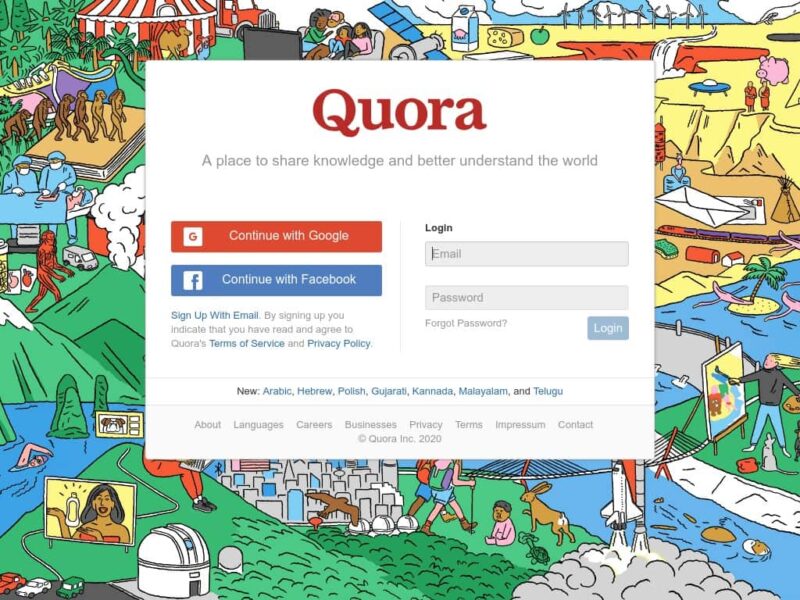 If you've used online community forums before, the chances are that you're already acquainted with Quora. Quora functions in a more or less similar manner as Yahoo! Answers, and is a platform to check out if you have a penchant for healthy and intelligent conversations.
Discussions on the Quora website mostly begin as a simple question. Once the question is posted on the site, it's accessible to thousands of users who are potentially knowledgeable about the topic.
Quora users can either ask or answer questions. You can choose from a list of topics in your area of interest and you'll receive all the queries related to those topics. You can then choose which ones to answer, depending on your knowledge of the topic. The more questions you answer on Quora, the higher your expert level increases on the platform. There's also the provision of following other experts and having them follow you back.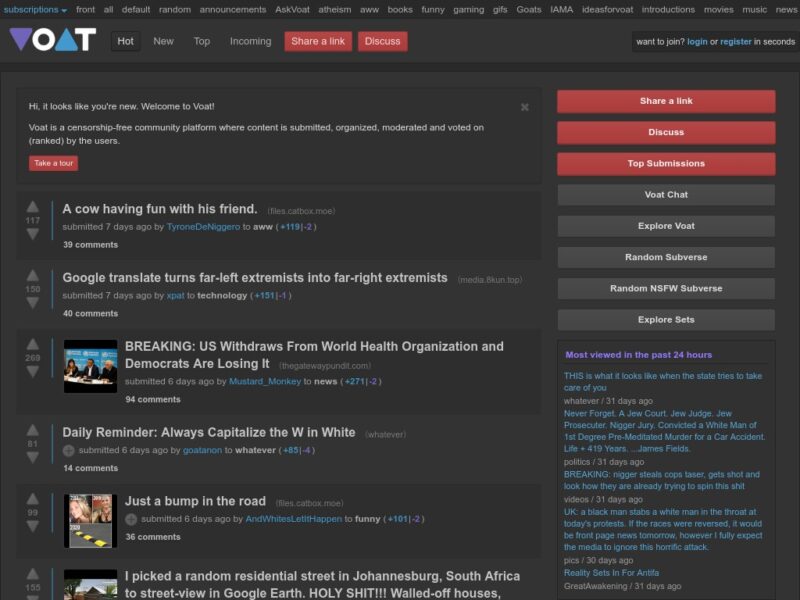 Voat may not be as old as Quora or many other popular online community forums on this list. But it's already proven to be a force to be reckoned with. The site bears a close resemblance to Reddit in terms of user interface.
For instance, while Reddit uses subreddits to represent different features on the site, Voat uses subverses for the same. Also, everything represented on Reddit using an "r" is represented on Voat using a "v." So, as far as user interface goes, Voat is undoubtedly the ultimate Reddit clone.
But what will draw you more to Voat is its permissive policies. Unlike Reddit which imposes heavy restrictions on the nature of the content you can post on the site, Voat adopts an 'everything goes' policy.
Almost everything that's not illegal is permissible on the forum. What's more, there's a partner program that users can take part in and get paid, provided they've been posting quality content on the platform consistently.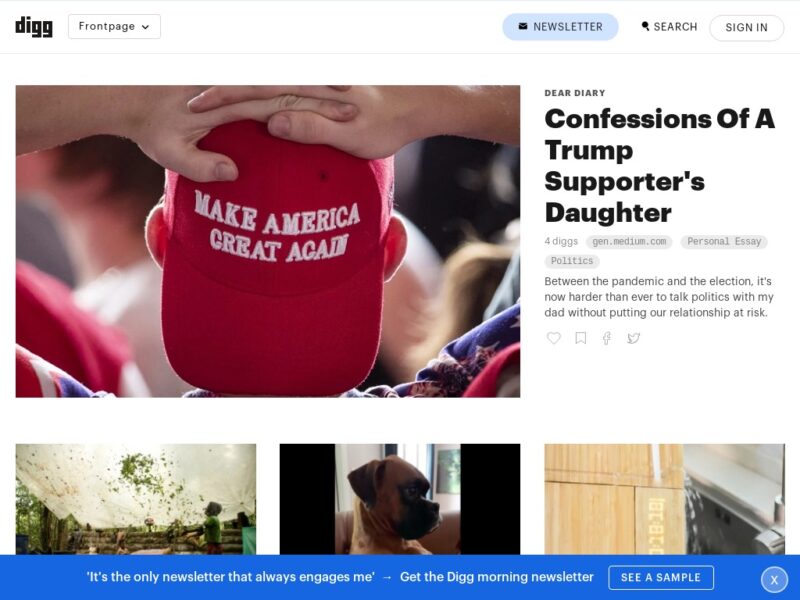 The one unmissable feature about this Reddit alternative is its clutterless user interface. Digg implements navigable features that allow you to browse through the platform for stories that catch your fancy. Some of the topics covered on the site include science, viral internet content, entertainment gossip, and political issues.
Users can share web links on the platform, after which the site allows other members to vote the stories up (dig) or down (bury).
Over the years, the company has undertaken upgrades, some of which have seen the introduction of a few paid-for features. But before you consider that a deal-breaker, it will interest you to know that Digg doesn't promote any content that's not worth your read.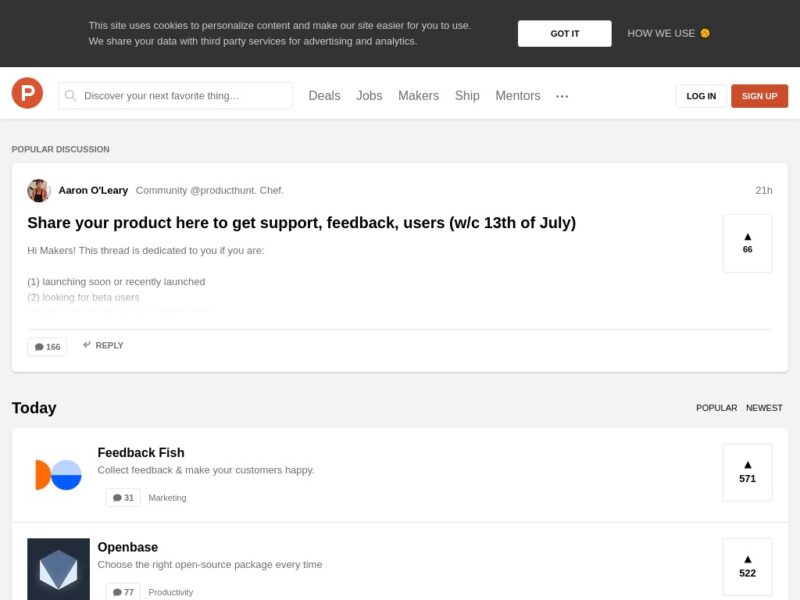 As the name implies, Product Hunt is an online community forum where you can hunt for the perfect products. On this platform, you can get recommendations for different kinds of products, from amazing tech gadgets to cool video games, website designs, mobile apps, etc.
Just like Reddit, you can contribute to the Product Hunt platform either way. You can create a list of products that you're looking for and share them with other users or comment on other people's lists. Users on Product Hunt can also share information related to new gadgets in a bid to solicit views and insights on the product.
Mashable is another noteworthy Reddit alternative which aggregates news from various credible sources. Plus, the contents on this website cover the full spectrum, from stories related to tech gadgets and video games to entertainment and web development news.
What's most interesting about Mashable is that regardless of its amazing range of topics to explore, it remains one of the most user-friendly platforms.
The site implements powerful search and filter functions that allow you to hone in on a topic of your interest. If you're a beginner on the site and feel a bit overwhelmed, you can start out with the 'Must Read' section and treat yourself to trending stories around the world.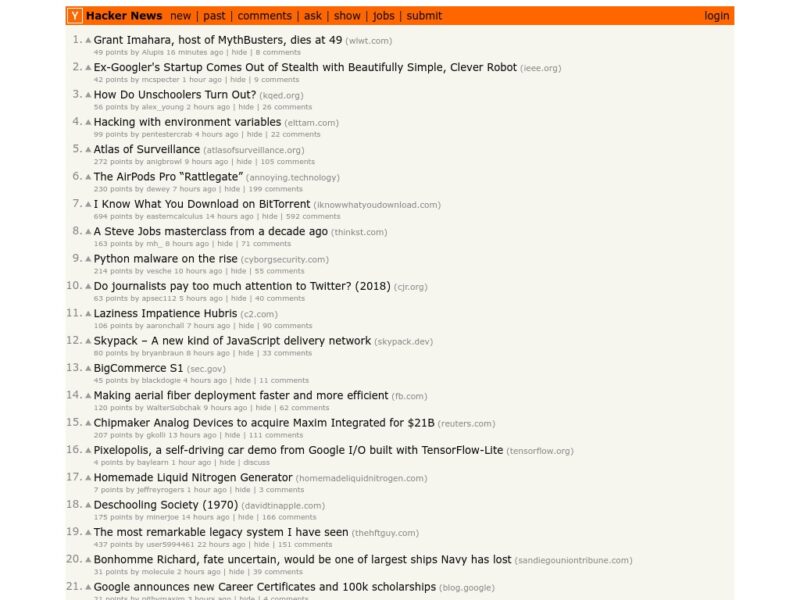 Hacker News aggregates news related to technology from all over the world. Much of the news caters to hackers and tech enthusiasts. However, you can also find resourceful information related to entrepreneurship on the forum.
To guarantee the credibility of the information posted on its platform, Hacker News partners with reputable news websites like The Washington Post and The New York Times.
Once the news items have been posted on the site, users can freely participate in the discussion by commenting on the story. The platform ranks stories depending on the votes they receive. The most voted news items are ranked high up the table. Another thing to love about Hacker News is its intuitive and minimalistic interface that comes with no frills. The site doesn't implement sidebars, widgets, or flashy icons.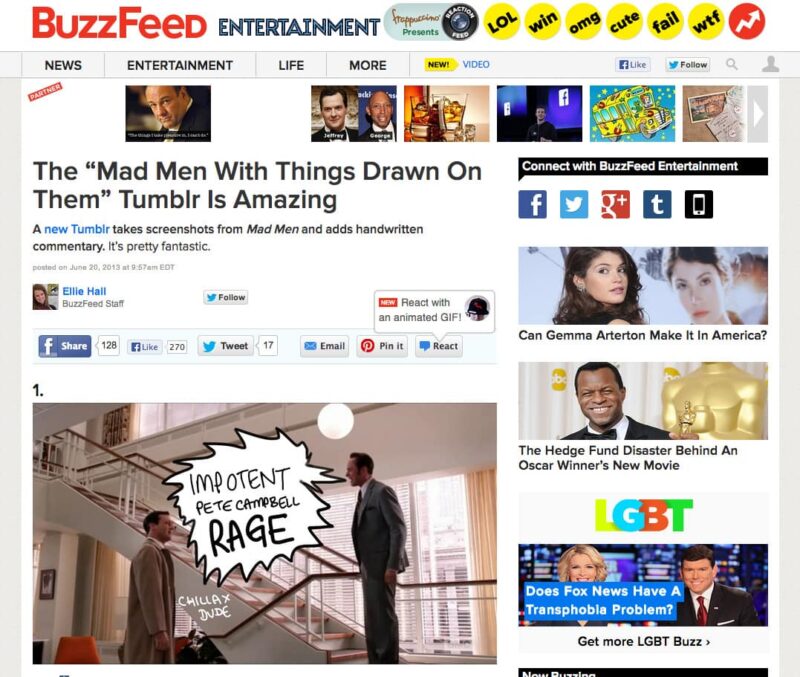 Buzzfeed is an excellent place if you're looking to be informed and entertained at the same time. The site is full of amazing content covering various niches, from health and fitness articles to entertainment, social media, cute animals, etc. Every piece of trending news you can think of is aggregated on this platform.
In addition to its user-friendly interface, all contents on the Buzzfeed website are sorted into various categories. If you're a new user, invest some time on the front page which contains plenty of click-worthy news articles, audios, and videos. The fact that Buzzfeed updates its posts every minute lets you have access to the latest stories and gossips before anyone else can.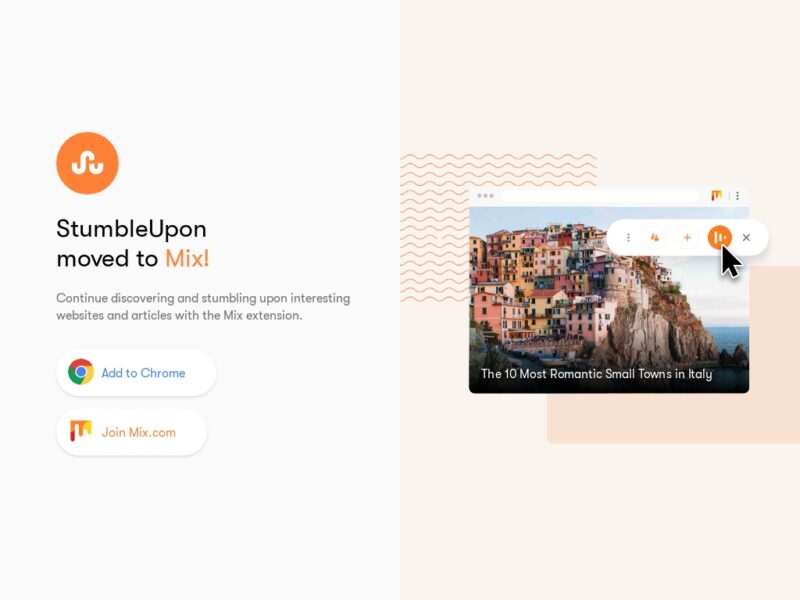 Looking for an online community forum where you can stumble upon some amazing content? Your search ends with StumbleUpon.
Unlike many Reddit alternatives that mostly cater to tech geeks, this platform contains news from various facets of life, posted by different users all over the world. From the latest product releases to breathtaking discoveries and useful life hacks, this site offers it all.
The platform is incredibly easy to use too. To explore the amazing content published on the site, all you need to do is click on the 'explore' button. The site allows you to like or dislike content, as well as save and share pages with other users.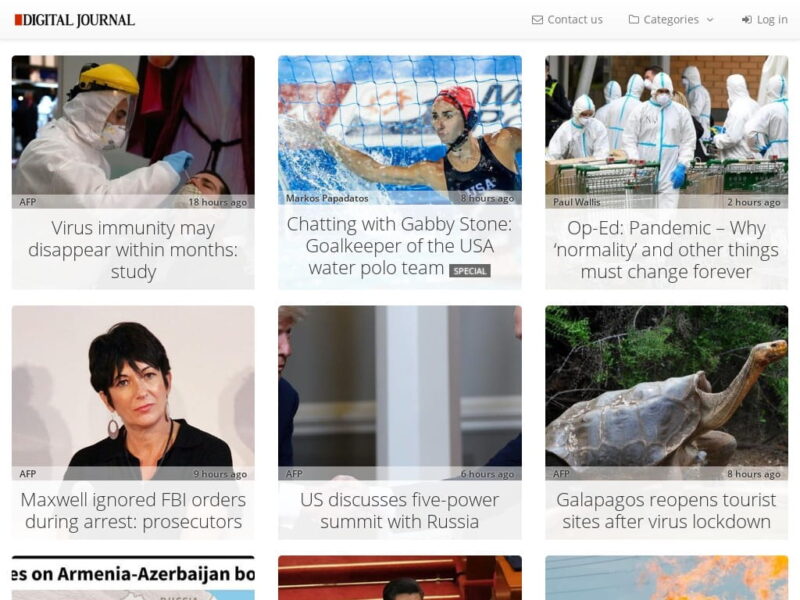 Journaling is one of the most fulfilling pastimes. But what if there was a site that allows you to share your personal experiences with the rest of the world. Well, now there is, thanks to the ingenious idea behind Digital Journal.
This platform may pale in comparison to Reddit in terms of the userbase. However, considering how intriguing its content is, you'll never have a dull moment on Digital Journal.
Feel free to share your personal stories with other users or pick an interesting story and contribute to it. Another thing to love about Digital Journal is that it's a revenue sharing website. Users can earn some decent cash depending on the quality and creativity of their shared stories.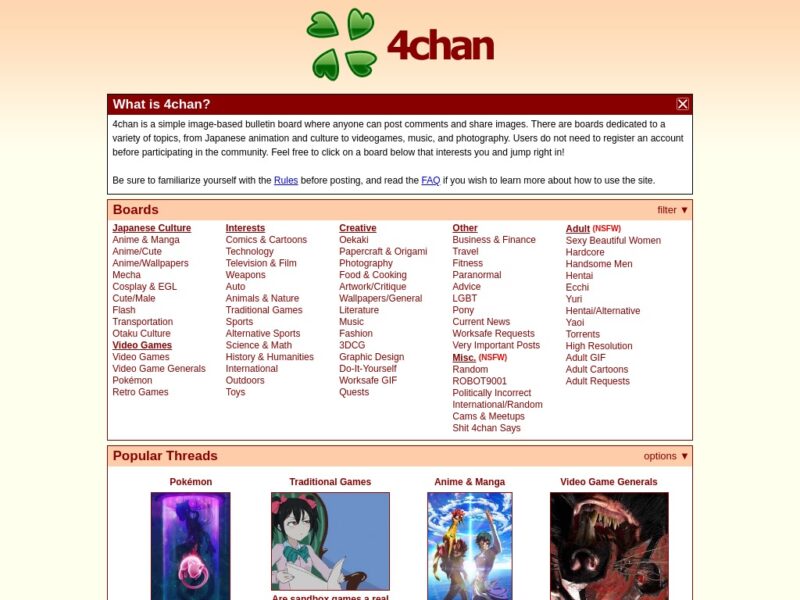 4Chan is an imageboard that allows you to post your favorite boards as well as comment on other people's posts. Some of the different board categories on the platform include Japanese anime, videogames, technology, movies, to mention but a few. There's even an adult section where you can post your NSFW pictures or share your views on the stuff posted by other users.
What's probably most intriguing about 4Chan is that you don't need to register for an account to use the site. You can choose to post and contribute to the platform anonymously, which helps you avoid unnecessary online trolls.
Conclusion
There goes our comprehensive review of the top 10 Reddit alternatives. Remember that some of these websites are primarily question-and-answer platforms, others are news aggregate platforms, while some offer the best of both worlds.